How do you like that title? A good pun can never be resisted. A couple of weeks ago, Kai (our second oldest,) turned 7 years old. It always amazes me how quickly time goes by. I feel like just recently, Kai has grown up quite a bit. Don had asked me to find a picture of Kai to use for the thumbnail for his birthday vlog. But as I was scrolling through the pictures, I realized how much his looks have changed over the past 6 months. Even a picture from 2 months ago made him look so much younger.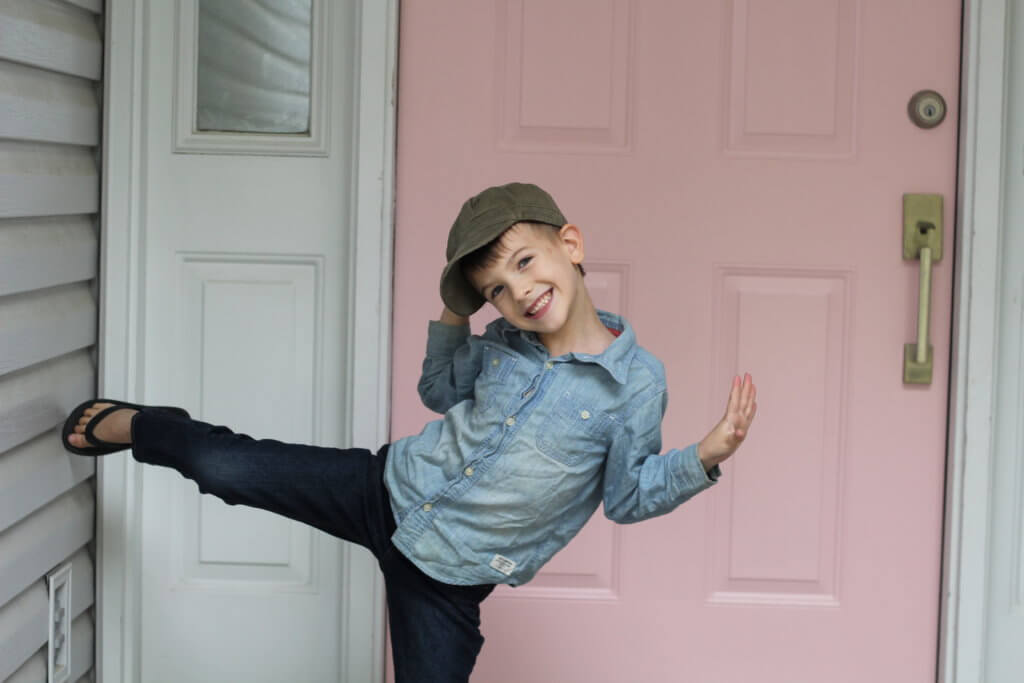 With all the birthdays, I have the kids get a picture on the front porch. I totally slacked this year and didn't take these pictures until last night. And you may notice something about the door behind him. It's not teal anymore! We loved our teal door but I was wanting to change it up. And my super kind husband agreed to a pink door (though now he's acting like he doesn't remember saying that. Too late now 😉 ) I thought it may look like too girly of a background for his birthday pictures but I kind of love it. Anyway, I feel like these pictures sum up his personality pretty well. He is fun, silly, joyful, and so very loving.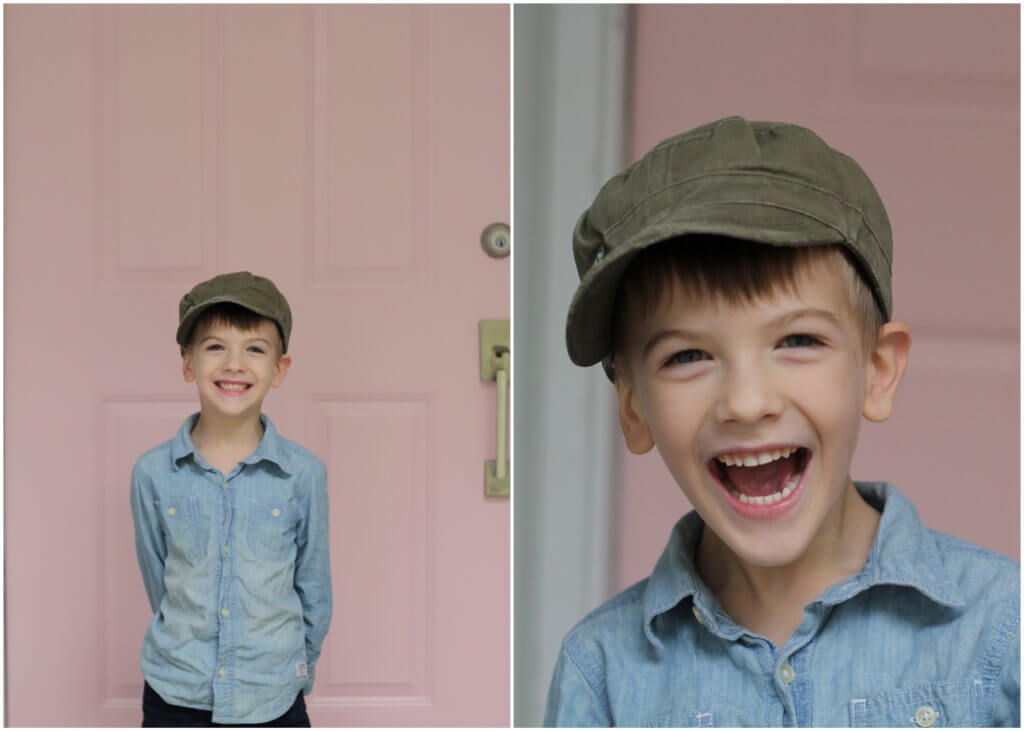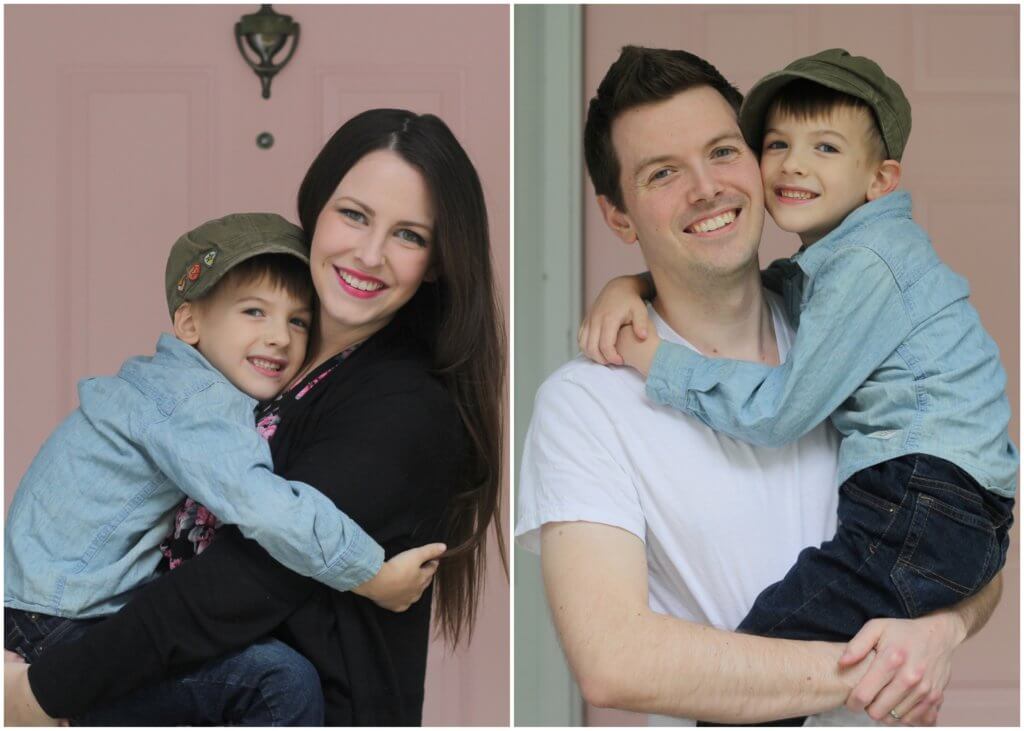 On his actual birthday, he requested donuts for breakfast. We drove to 2 different places that he had picked out and neither of them were open. We ended up at Krispy Kreme, which was not as exciting to me but it made him happy so that's all that matters. We had to take a detour to the doctor for his brother before we went to the park. We had hoped to see pigs but there was only one super fat pig hanging out so we didn't stay too long. The big deal for birthdays is always the trip to McDonald's. As we were trying to unload the kids to get inside McDonald's, the skies opened up and poured all over us (while Evangeline kept saying she didn't know where her shoes were.) I grabbed her shoeless self and we ran to the restaurant. But not before I got soaked and my eye makeup ran all down my face.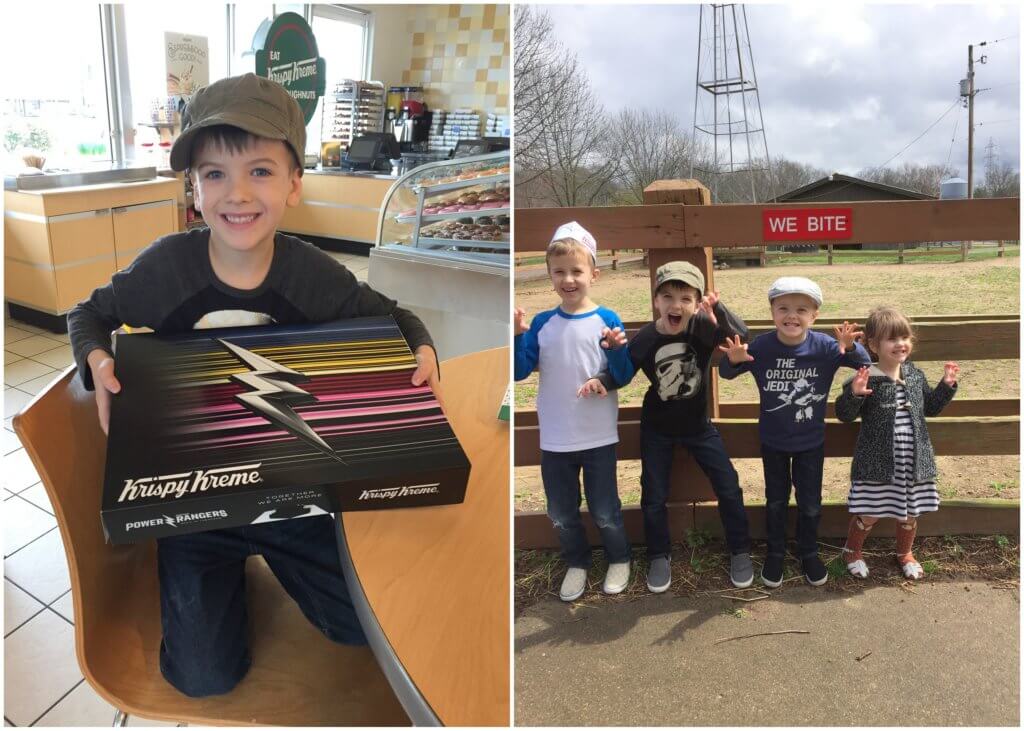 We ended the evening with his favorite, homemade pizza–aka "mommy pizza" and his dessert of choice, this giant scoop cake from Sams.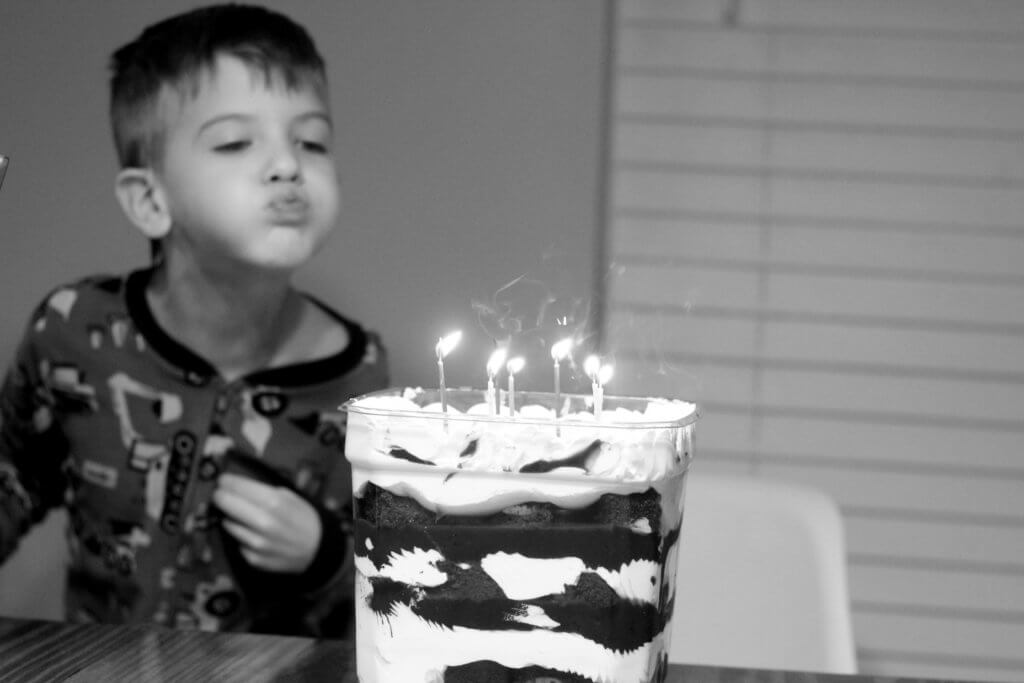 This is a caption that I shared that night on Instagram. I wanted to include it here too.
At the end of the night, he gave me a hug, told me he loves me, and thanked me for all of the fun things we did today. You guys. We went to mcdonalds (and we even had to make a pit stop at the doctor to get his brother's ears checked.) We didn't throw some party that would be worthy of Pinterest (though those are amazing and I wish that I was able to always do that for my kids.) He loved this day because we were present. He loved this day because he felt loved. He loved this day, not because of what we did for him, but because of what we mean to him."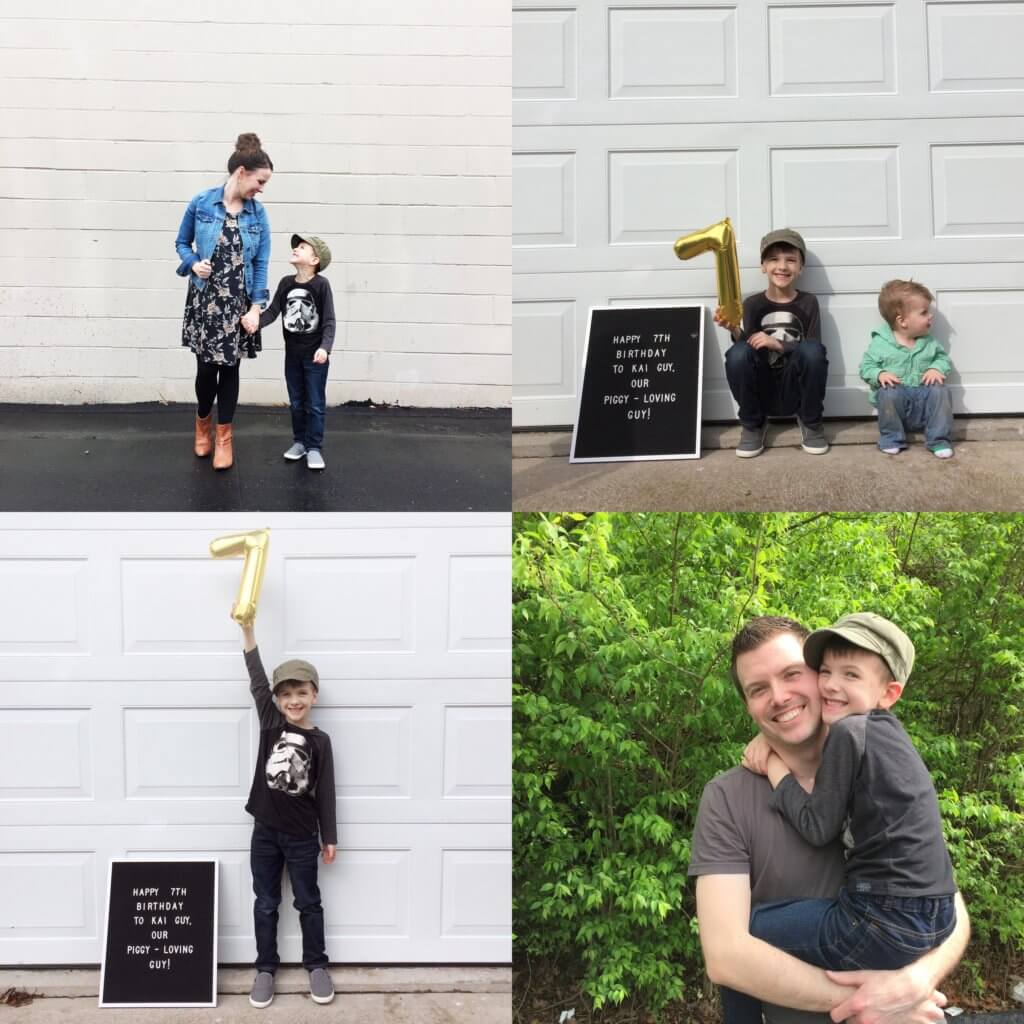 He loved his birthday and I loved that he loved his birthday. But he had no idea that we were about to make his dreams come true. You see, Kai has a major obsession with pigs. If you want to have an engaging conversation with the boy, start talking about pigs. I had asked around on Facebook to see if anyone knew where we could find some pigs to pet. Multiple people suggested Purina Farms. So a couple days after his birthday, we told him we had one more surprise for him. We asked him "if you could do anything in the world for your birthday, what would you want to do?" His response "See a piggy and pet it!" So he was extremely excited to find out we were going to do just that. Don recorded that whole conversation on the GoPro but for some reason the audio didn't work–which is a huge bummer because his reaction was adorable. And this look really tells me the whole day was worth it.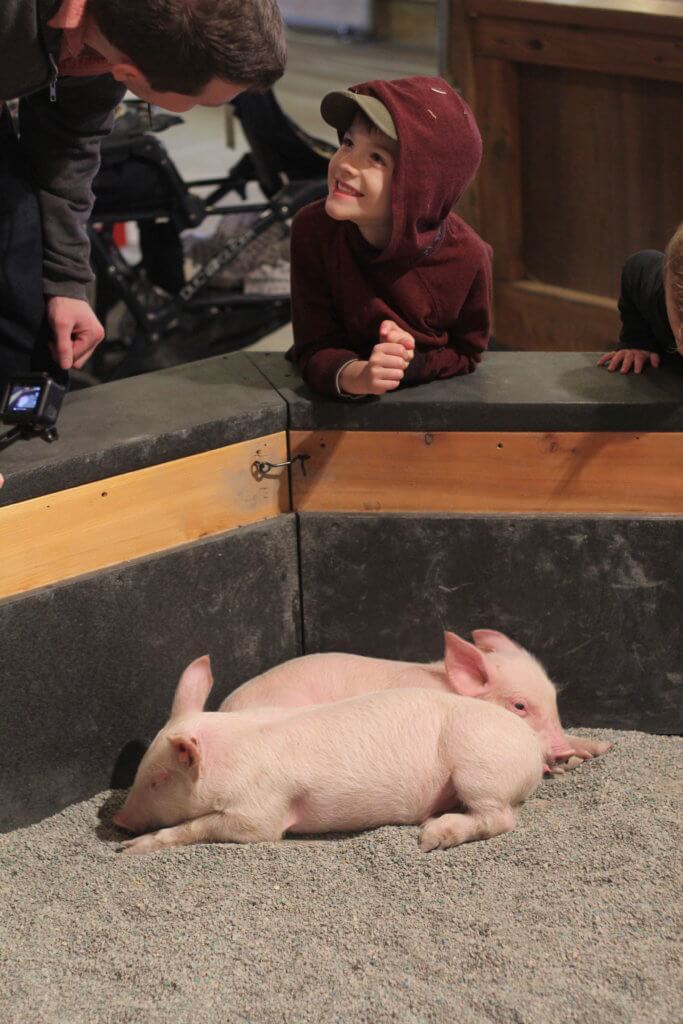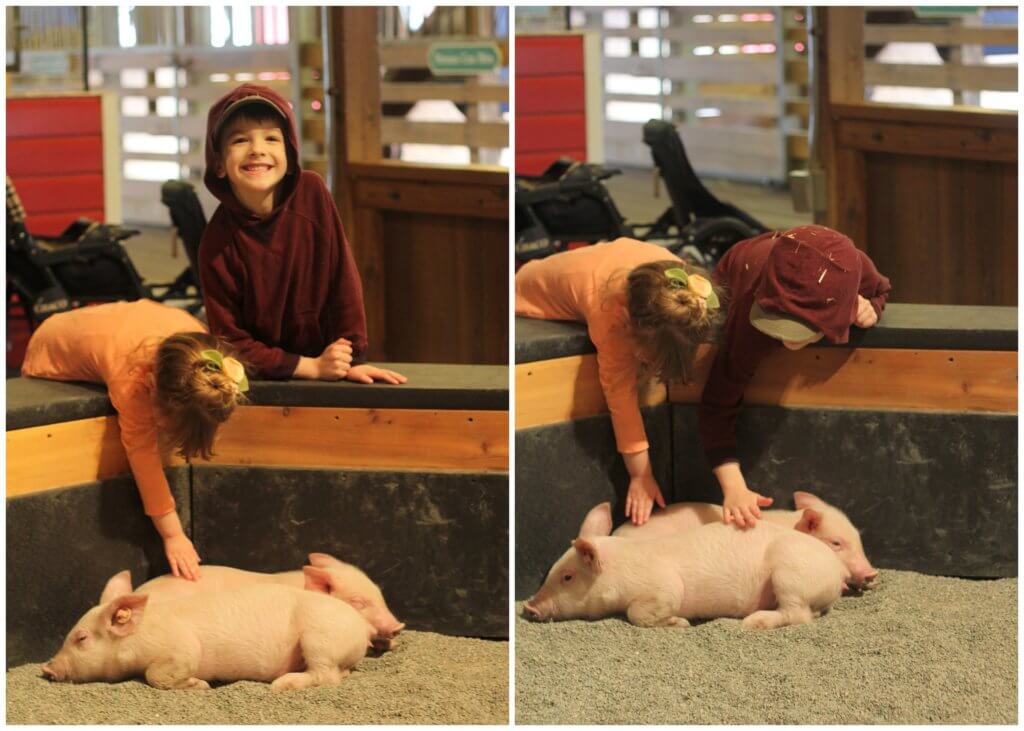 Kai and Kingston have a small brotherhood rivalry–Kai loves pigs/hates dogs. Kingston love dogs/hates pigs. They like to make it known to each other that they do not enjoy the animal that the other brother loves. But even Kingston couldn't resist the pigs that day.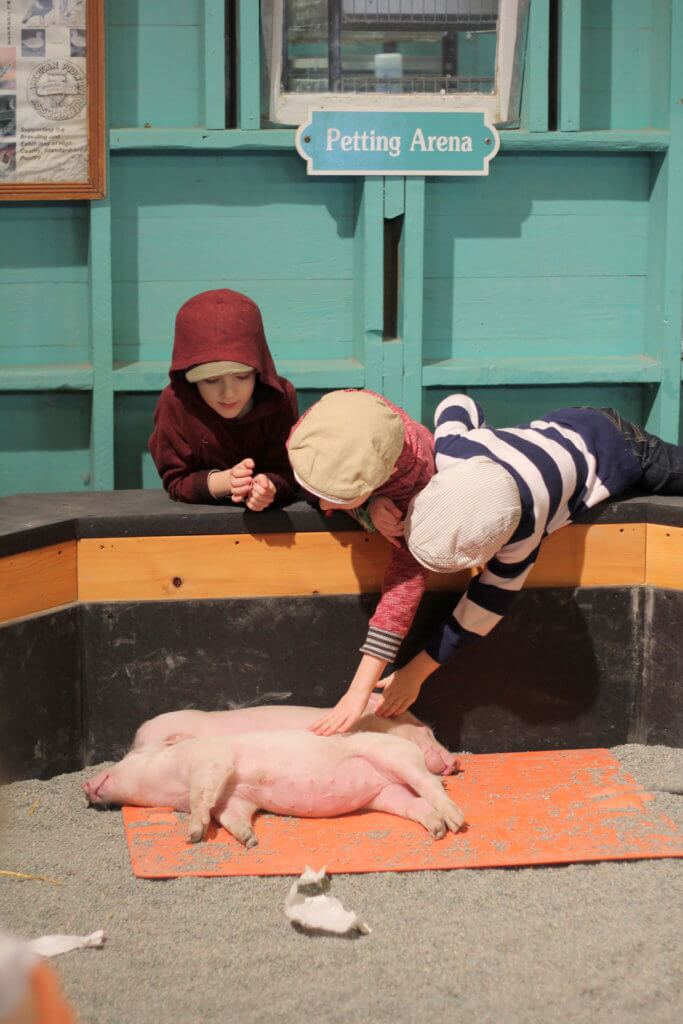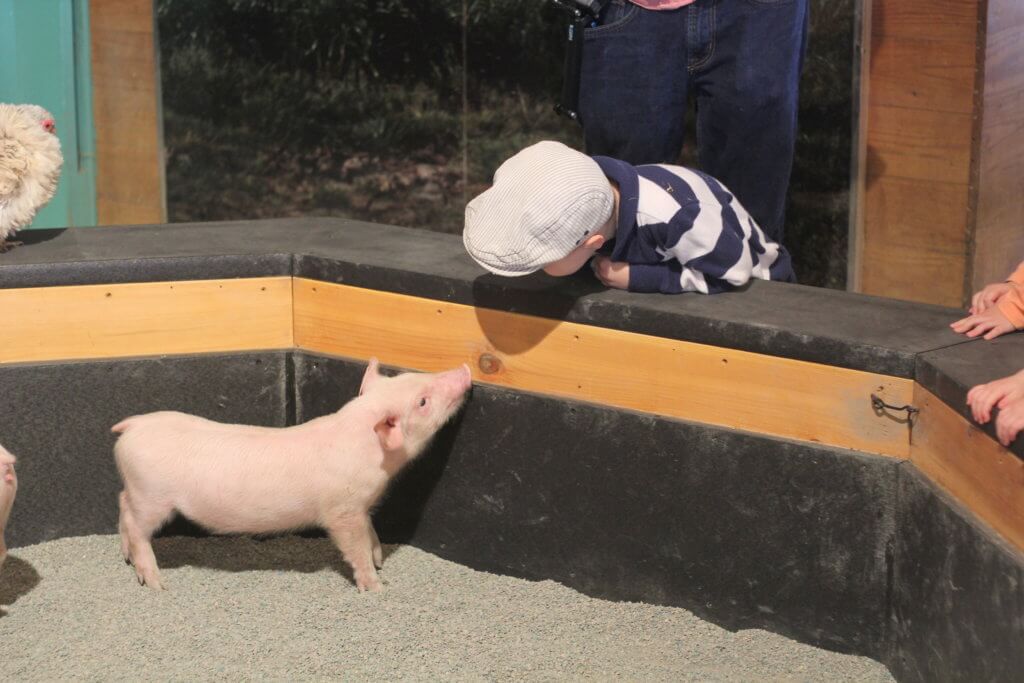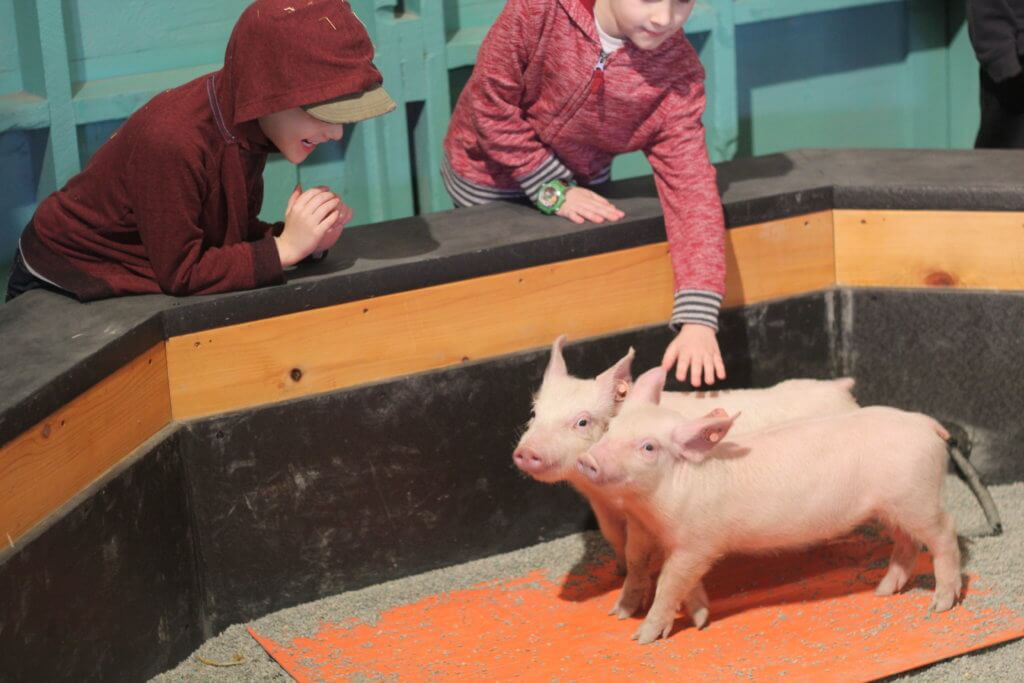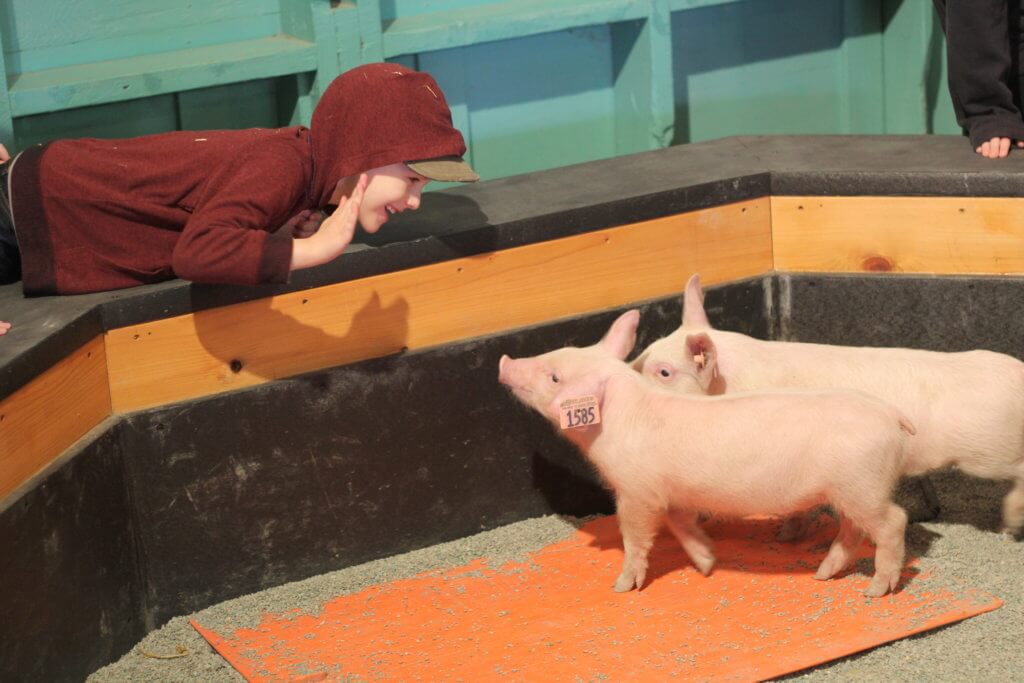 Sorry for the overload of pig pictures but that was the highlight of the day. It brought him so much joy and it brought us joy to see him so happy. But, of course, there were other animals too. Liam was particularly fond of the bunny.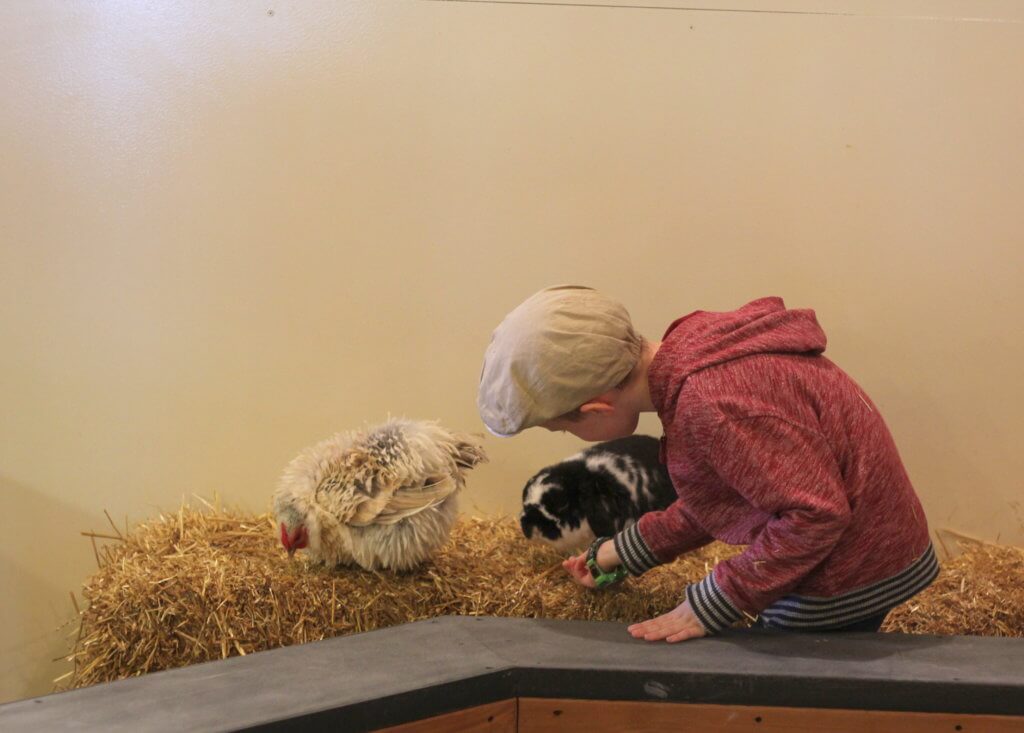 And Desmond really wasn't interested in much that day (more on that on the vlog.) He's just at a hard age right now.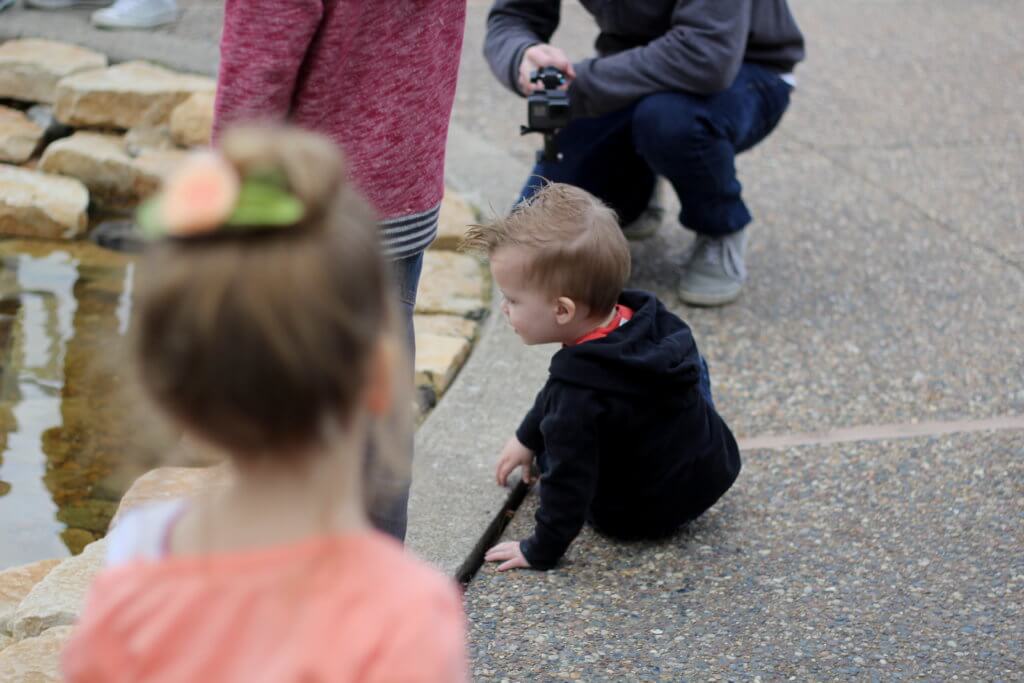 I don't think we've ever done Easter bunny pictures before but since it was free, we went ahead and did it. You can just tell from Desmond's face how much he loved it.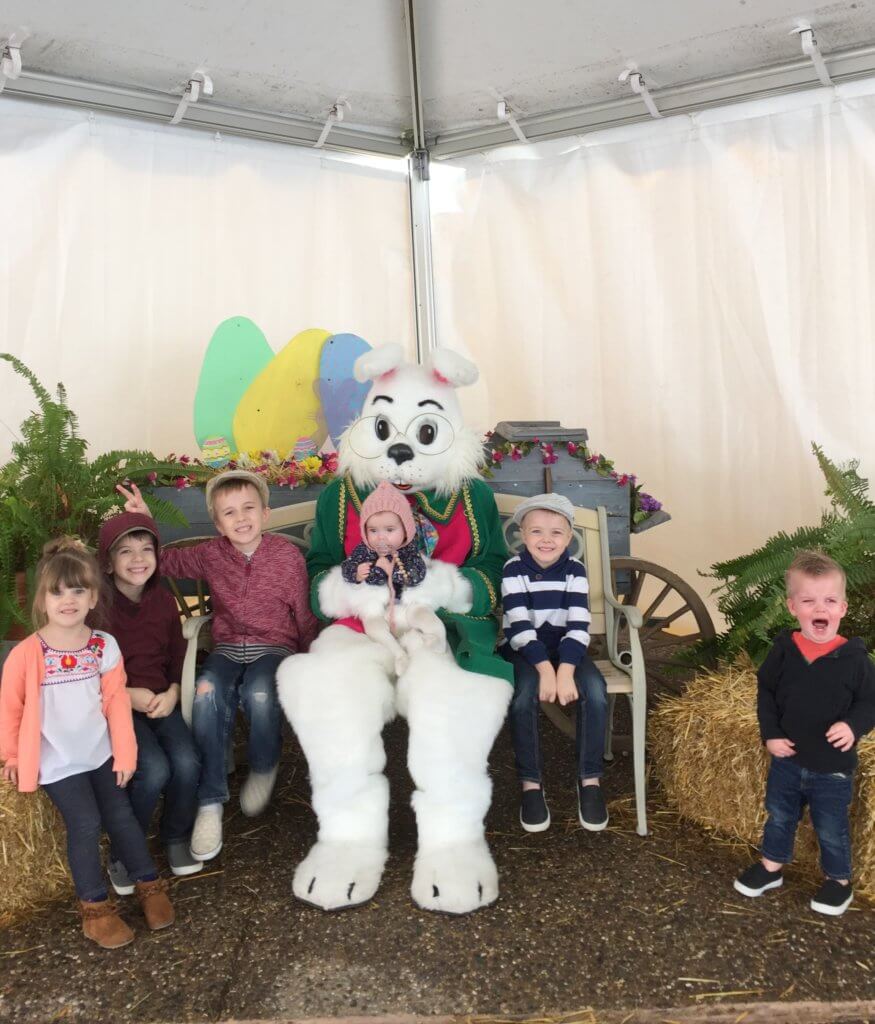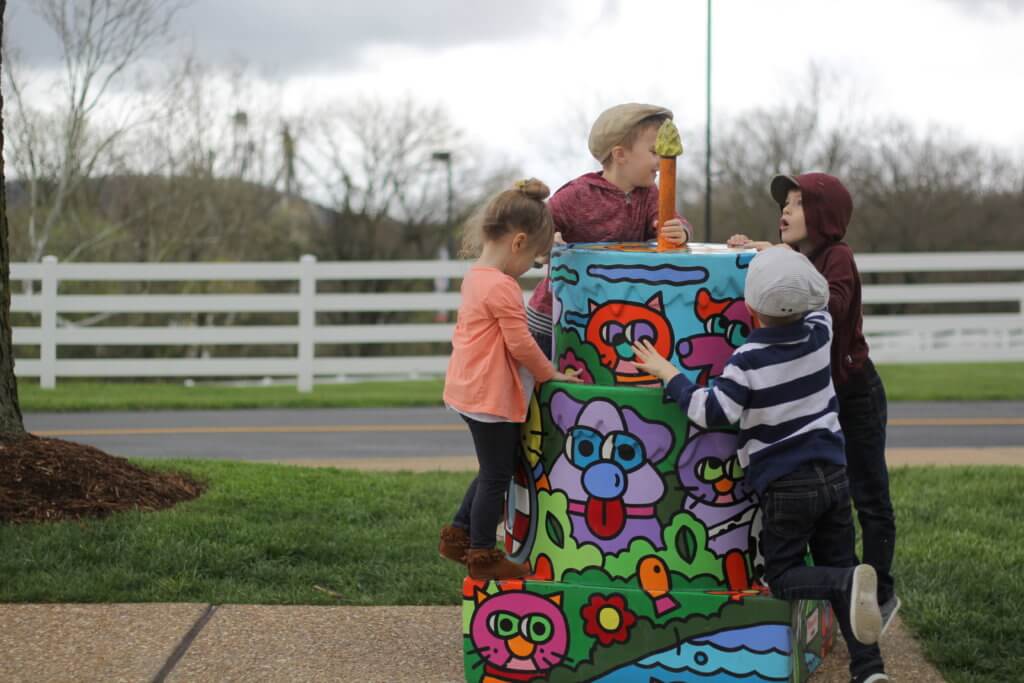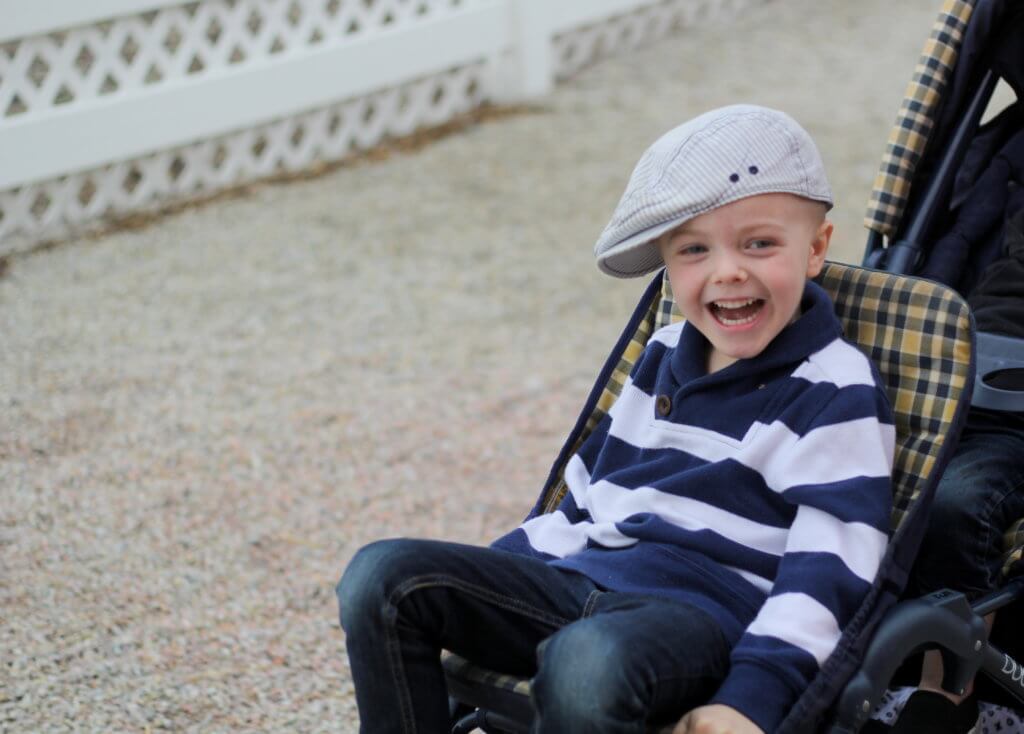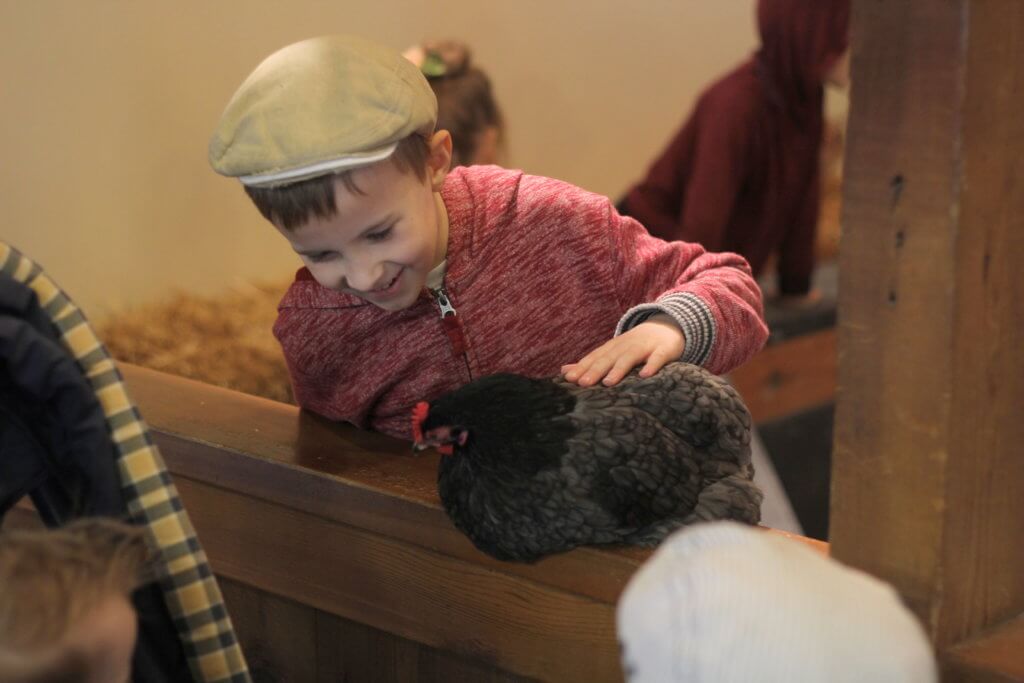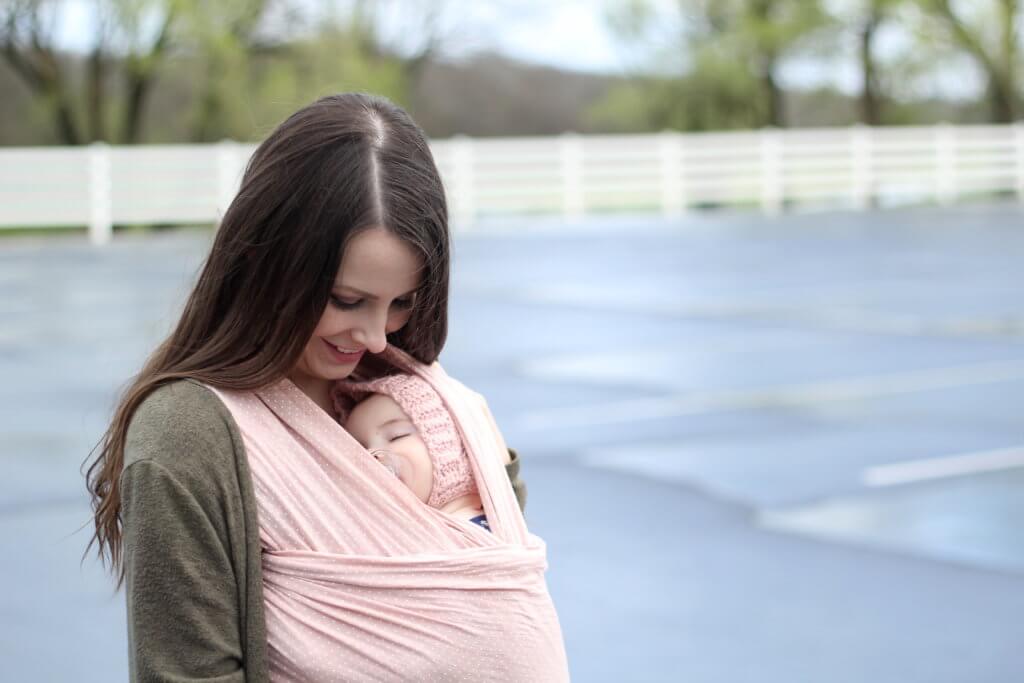 We had so much fun and hope to go back again sometime (maybe on a day that it doesn't end up raining.) And here is his birthday video–which is pretty adorable

Happy weekend!!