I'm very excited about today's post! When I come across a product that I love, I want to make sure everyone knows about it. And that's exactly how I feel about the Tubby Todd All Over Ointment.
I want to start by saying that this is in no way a sponsored post. I say that so you know this is a 100% honest review of a product I purchased and loved. They don't even know I exist. I don't want it to sound like a sales pitch. I want to simply spread the news in case you are also struggling with treating eczema or other skin issues!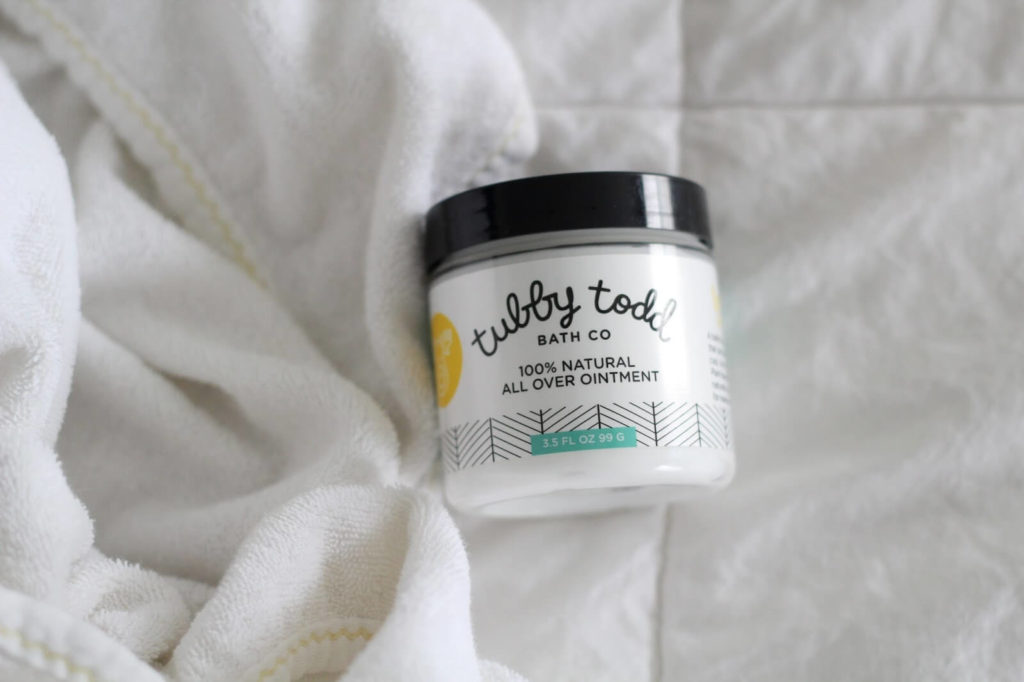 When my oldest, Liam, was about 3 months old, he started getting horrible, red, dry, itchy patches all over his skin. It was diagnosed as eczema. Little did I know that I would be treating eczema for the next 7 1/2 years (and counting) on 5 little bodies. Over the years, I have tried all kinds of treatments and remedies with little success. The most improvement we ever saw before was with a prescription steroid. But as this thins the skin and can cause issues down the road, I didn't feel good about applying it to my babies multiple times a day.
When I say eczema, I mean their skin is usually cracked and bleeding from all the scratching. When it showed up on Desmond a couple of months ago, I knew I needed to find something that would be effective.
After debating between an essential oil and this Tubby Todd ointment, I ultimately decided on Tubby Todd because it is odorless (I heard that the oil had a strong smell) and I thought it would be easier to apply because he had so many patches, and also chapped cheeks. I thought that an ointment would be better near the eyes.
I read many positive reviews about the ointment and how well it treats eczema. I'll admit that I am a skeptic at heart…about many, many things. So I wasn't sure how I'd really feel about it. But I was so fed up, I thought it was worth the price to try it out.
The Before and After Pictures:
Before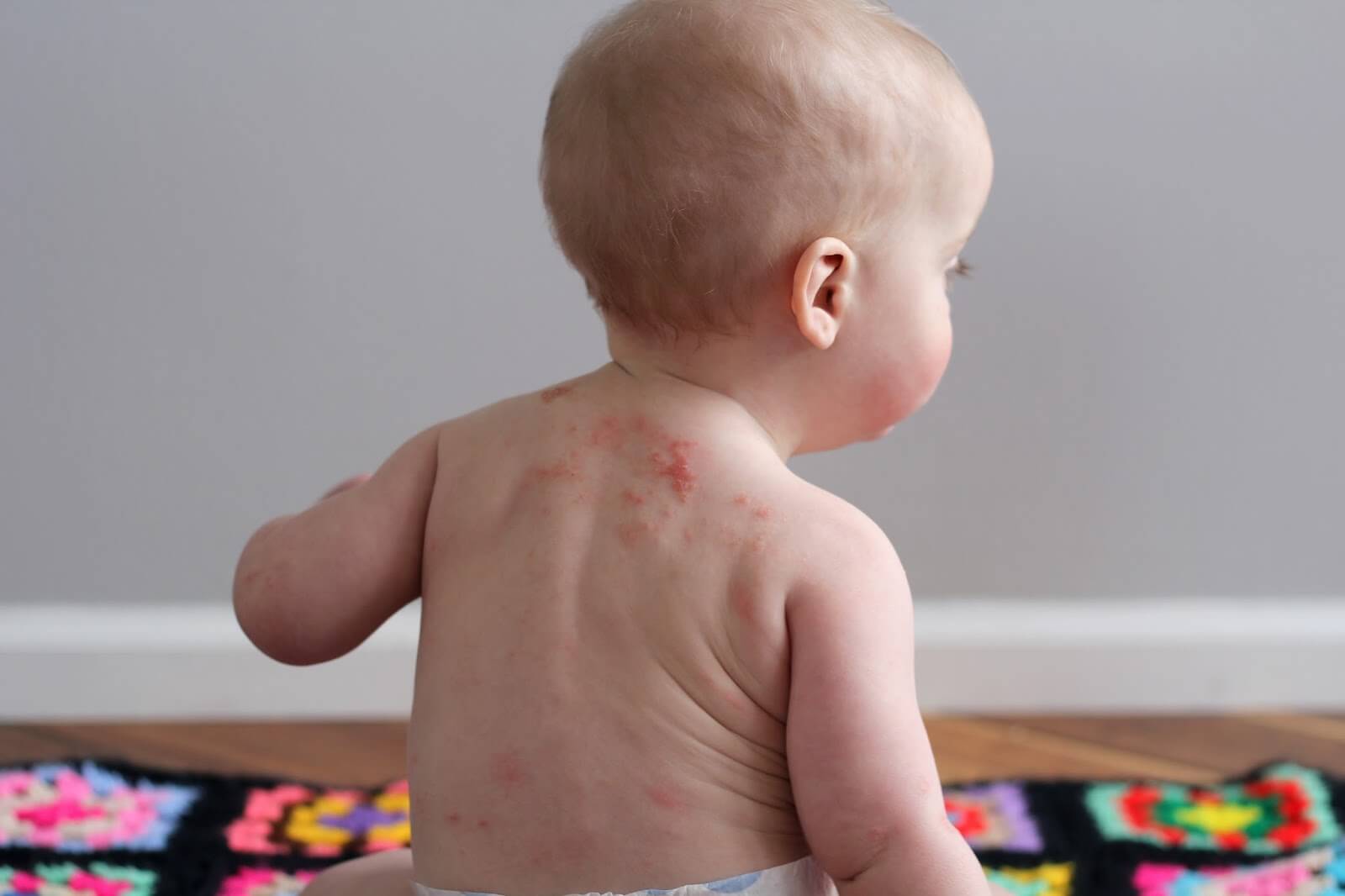 After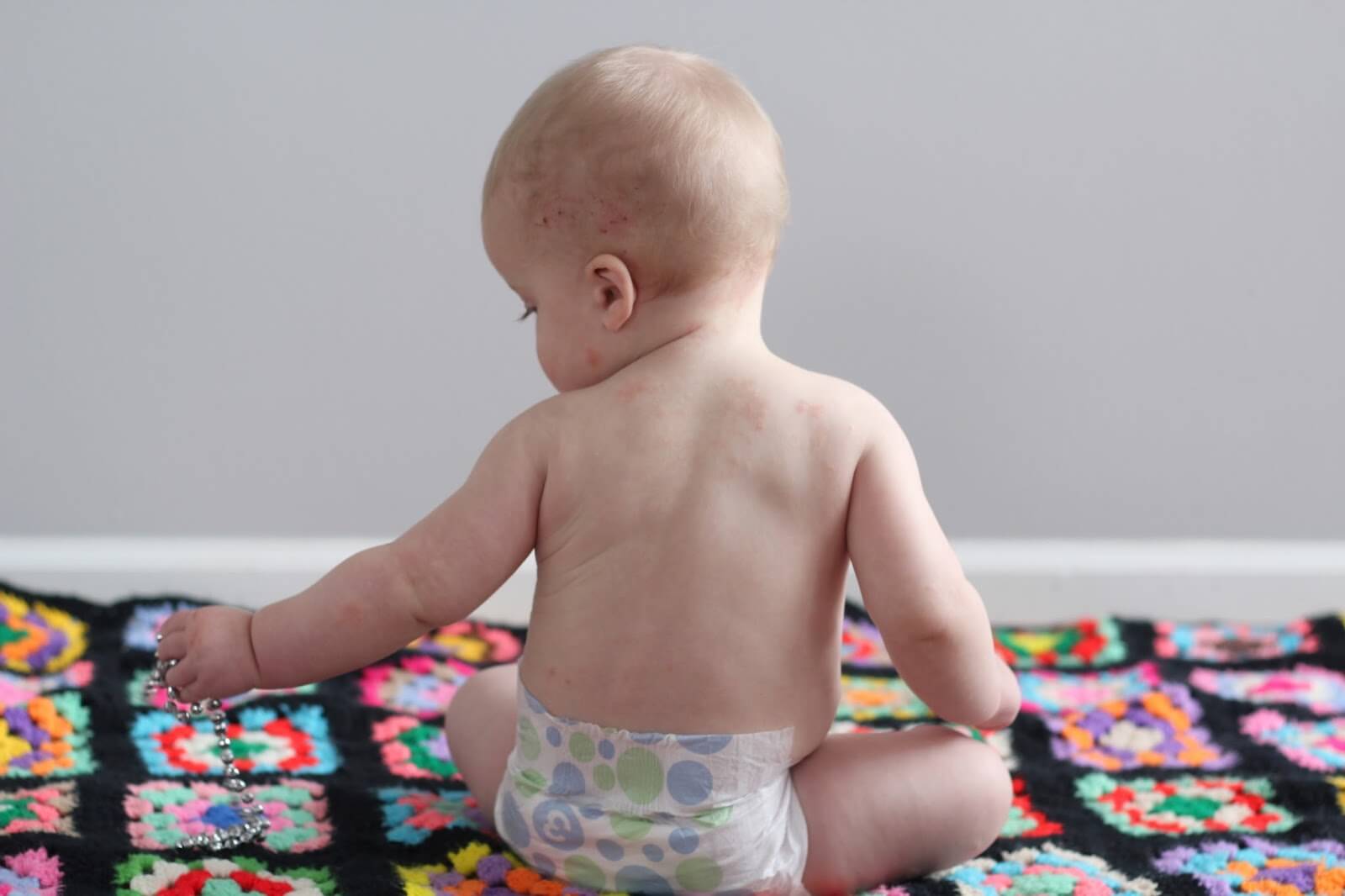 I took the "before" pictures last Thursday right before I applied the ointment for the first time and I took the "after" shots today, before I applied. I also forgot to apply yesterday. So this is technically only after 5 applications! I decided to experiment by only applying once a day, and not applying directly after a bath. Can you imagine the improvement if I was more aggressive? I just wanted to test the effectiveness at the "lazy mom" level. And I think the pictures prove how amazing it is!
Before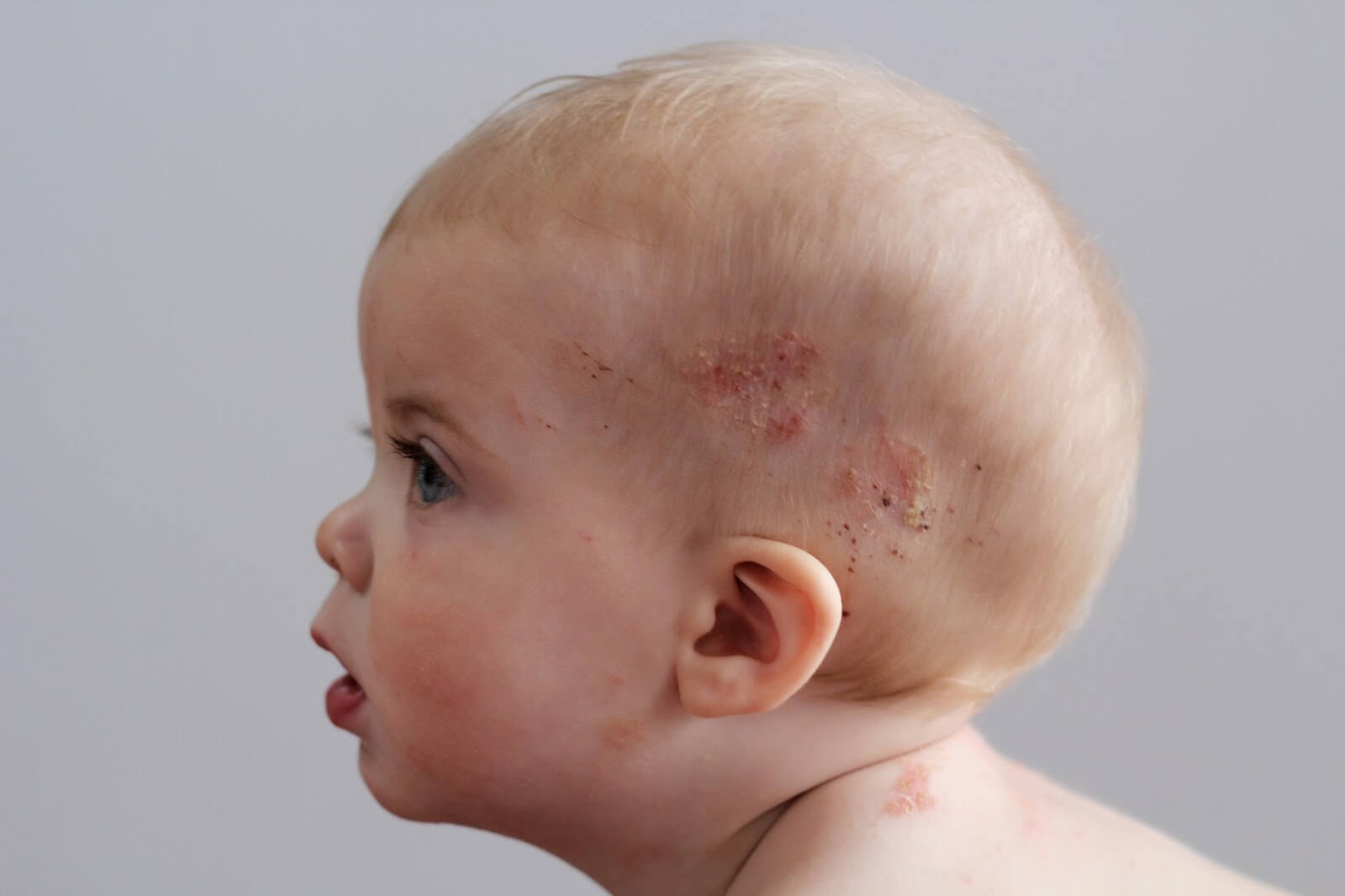 After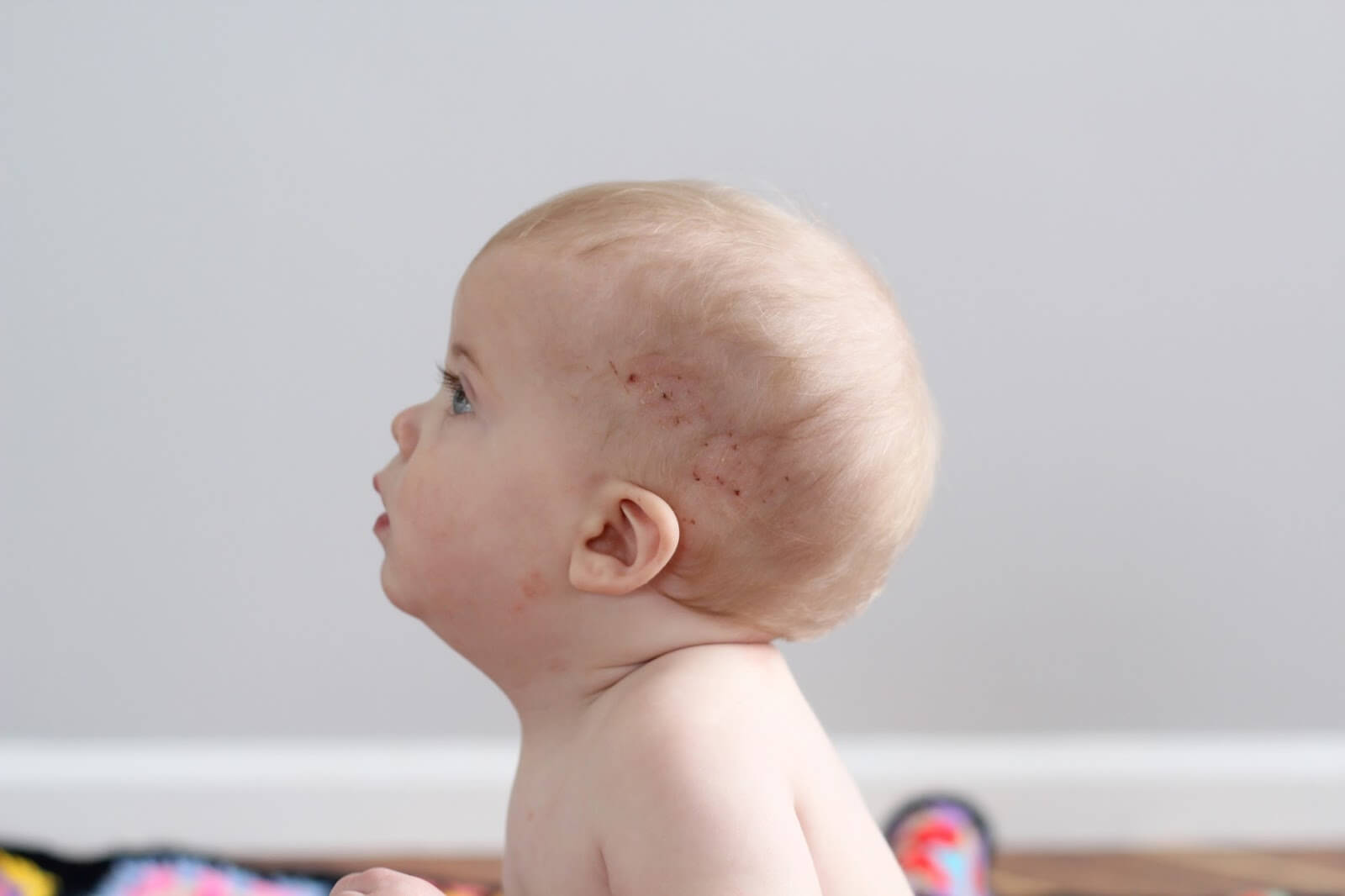 Sorry if it's a little hard to compare between the two sets. It's pretty difficult to take pictures of a crawling baby when I have no one around to help me. But I hope you can see the improvement anyway.
Before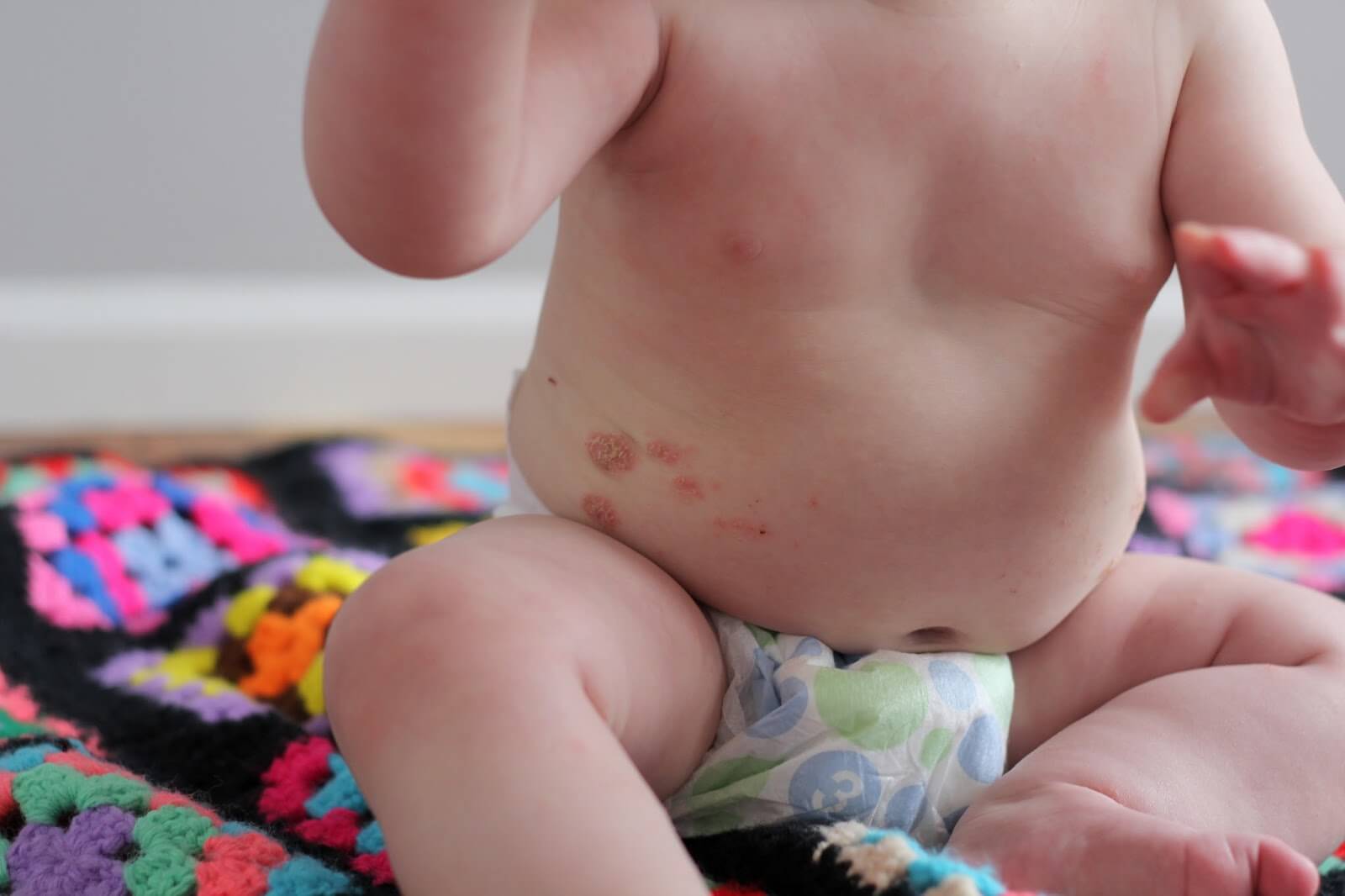 After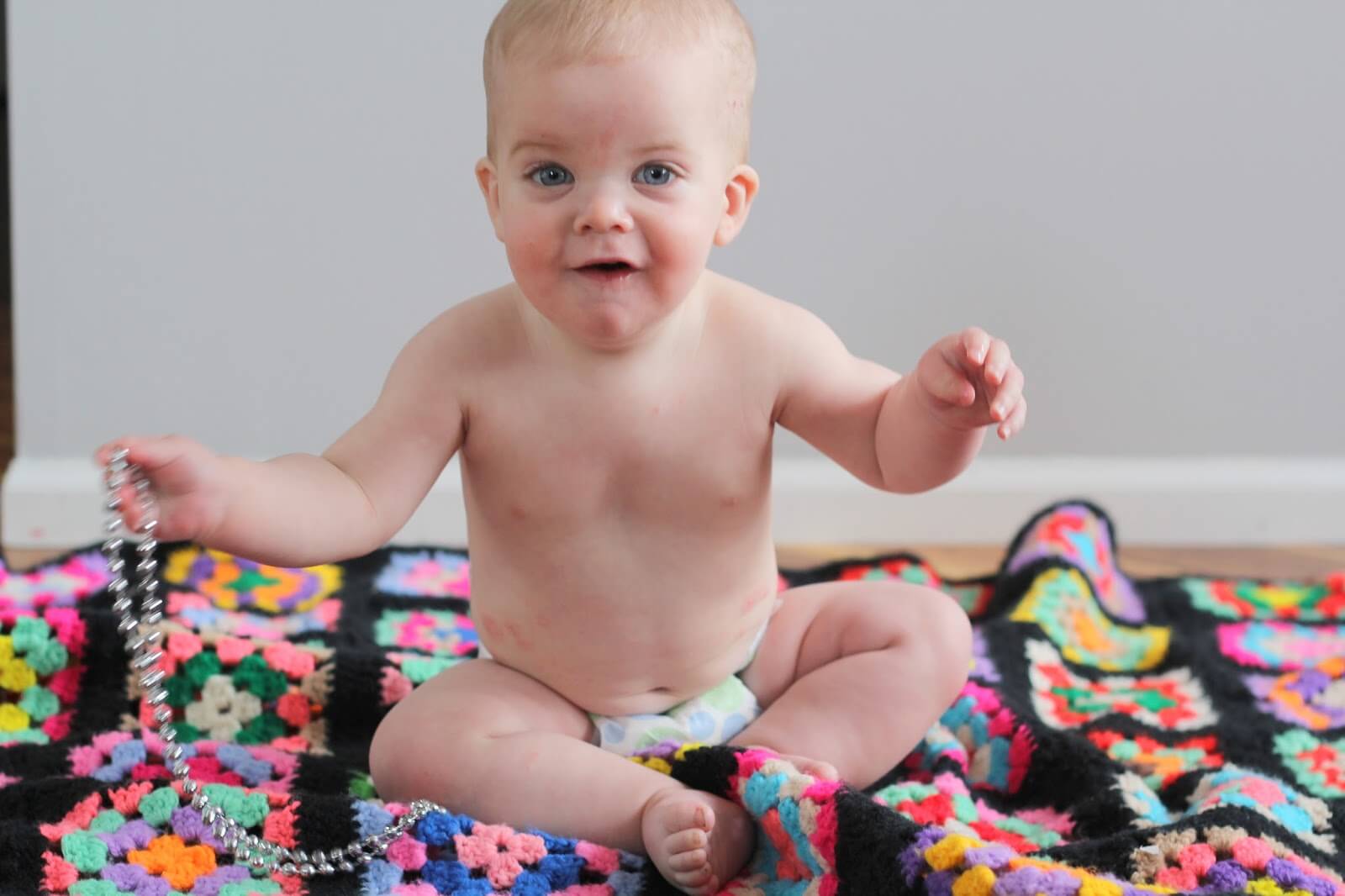 The Spots Have Definitely Faded!
When I mentioned to Don over the weekend that Desmond seemed like a much happier, content baby all of the sudden, he brought up the fact that we had just started using the ointment and maybe that was the improvement. I really do think that it has helped reduce the itching so much that he has become a happier baby. Happier than he's been in months. Maybe it's a coincidence, but I really do think it was because of this change.
A little bit of ointment goes a long way. So this jar will last me quite a while. All products from Tubby Todd are 100% natural. They are created by a mom with sensitive-skinned babies in mind. One of the biggest selling points to me was that this is a small business. I love supporting small businesses and I'm even more excited when I find one that I love. I will definitely be purchasing more products from them in the future! (Like their hair and body wash and their bubble bath!)
If you have a sensitive-skinned baby, I definitely recommend them! Also, if you sign up for their newsletter, they will send you a code for a 10% discount. If anyone else tries it, I would love to know what you think!