Remember that time that I said that I was going to be starting to blog more often because we had found our routine? Yeah. I guess I didn't factor in the fact that babies start spending more hours awake during the day as they get older. You would think I would have caught on by now…but I guess not.
Anyway, I've been wanting to put together this post for a while. There have been a few "mom items" lately that I feel like I would be lost without and I felt like I needed to share! What better time to post than right before Black Friday when a lot of these shops are running sales? And by the way, this is completely unsponsored! Although a couple items were gifts, no one asked me to write a blog post about their products or share about their sales. I just loved them so much that I needed to share!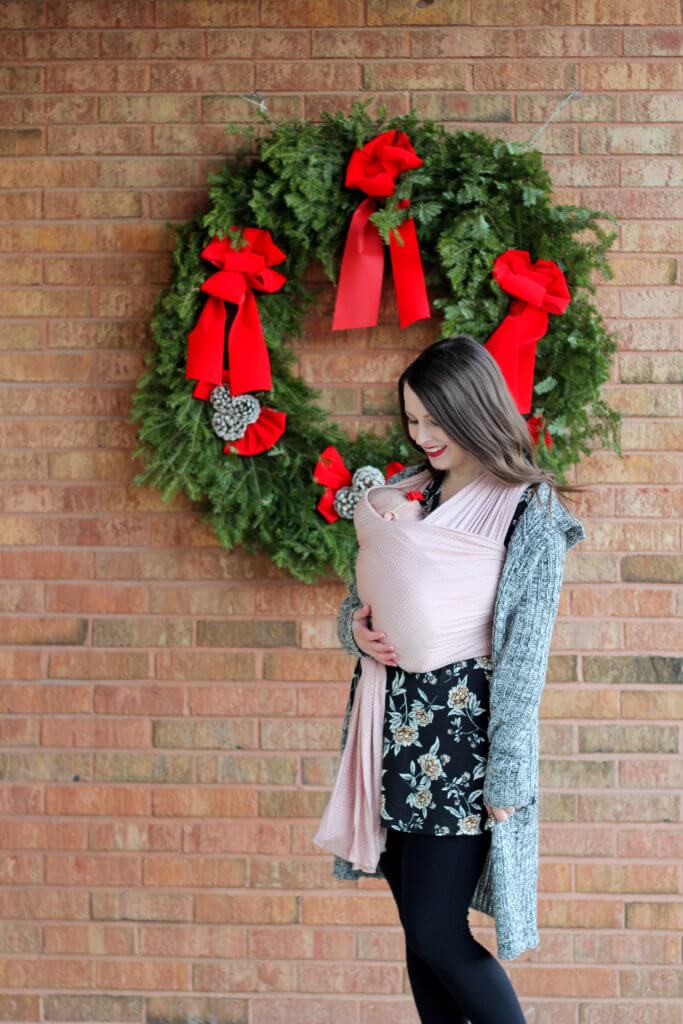 First up, my Solly Baby wrap.
When it comes to baby carriers, I am 100% a wrap lover. I love the comfort and the closeness that they provide. Plus they are aesthetically pleasing–and if I don't have any clothes that fit, at least I can still have something cute to wear! I would be lost without my Solly! With all of the other kids, I had a Moby wrap. And yes, I did really like it. But my Solly, I LOVE it! It is much more lightweight and less bulky than my Moby so it's so much more comfortable. Clementine hates her car seat. She pretty much screams from the moment I lay her in there until the time I get her back out. So shopping without my Solly is a nightmare…I don't even attempt it anymore. I tie it on before I leave the house and just slip her in and out as we make our stops. She falls asleep almost as soon as I put her in, so it is a total lifesaver for us.
They are running a Black Friday sale that starts on Thursday and lasts through Cyber Monday. Their newsletter subscribers and members of their Facebook group get early access to the sale! (I'm wearing the blush swiss dot–no longer in stock. But they have so many good colors!)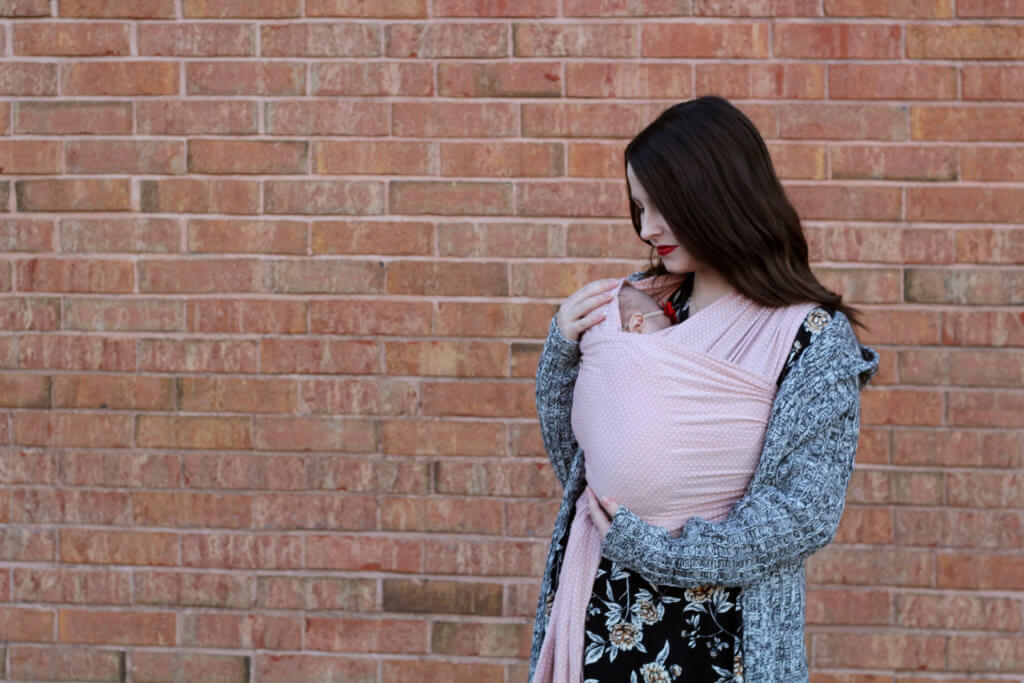 How awesome is it that Don caught me casually strolling by a brick wall–so candidly? 😉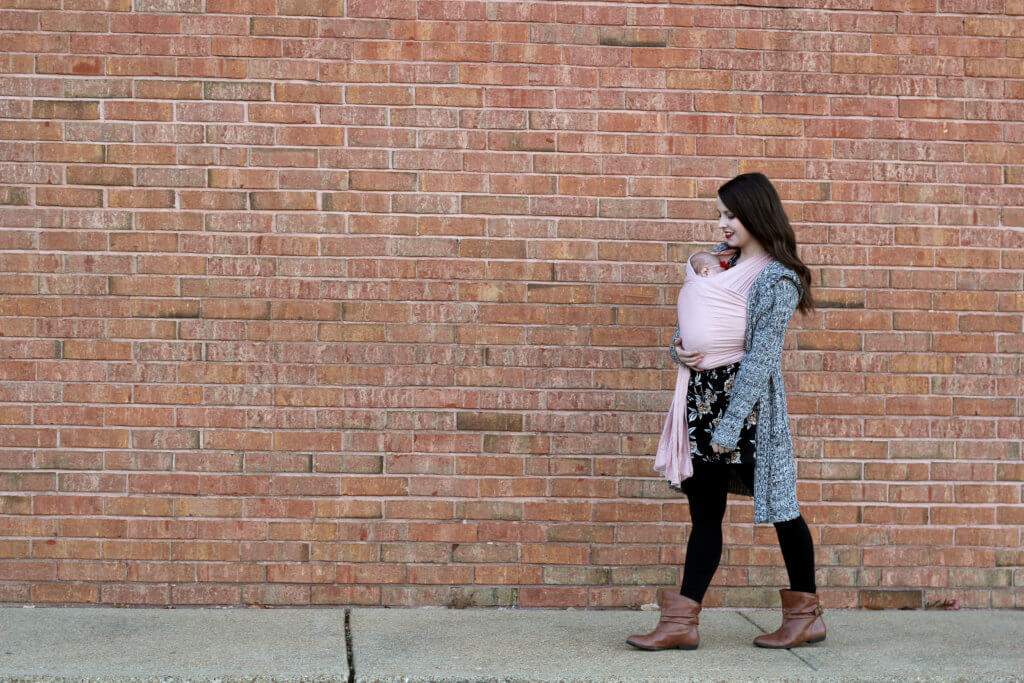 Next up, my Lily Jade diaper bag.
Last year I won this bag in a giveaway. And after one year of use, I can confidently say that this is by far the best diaper bag out there! Because it is real leather and quality made, it still looks as new as the day I got it. They come with a little insert with lots of pockets. I fill the insert with everything the baby needs and then when I need to leave the baby with someone, I can easily pop out that insert and take the bag with me.
Now I know that a lot of people get caught up on the cost. And I understand that! I know some people just honestly can't afford to spend that much. But there are others who just don't think it's worth the cost. But here's what makes it worth it to me. We've gone through multiple diaper bags over the years. They always have to be replaced because they are poor quality and end up getting destroyed. If I would have invested in a quality diaper bag in the beginning, I could have saved myself from spending so much on poor quality bags. Because it doesn't look like a diaper bag, it is sure to last beyond these diaper bag years. I have already used it as a carry-on bag!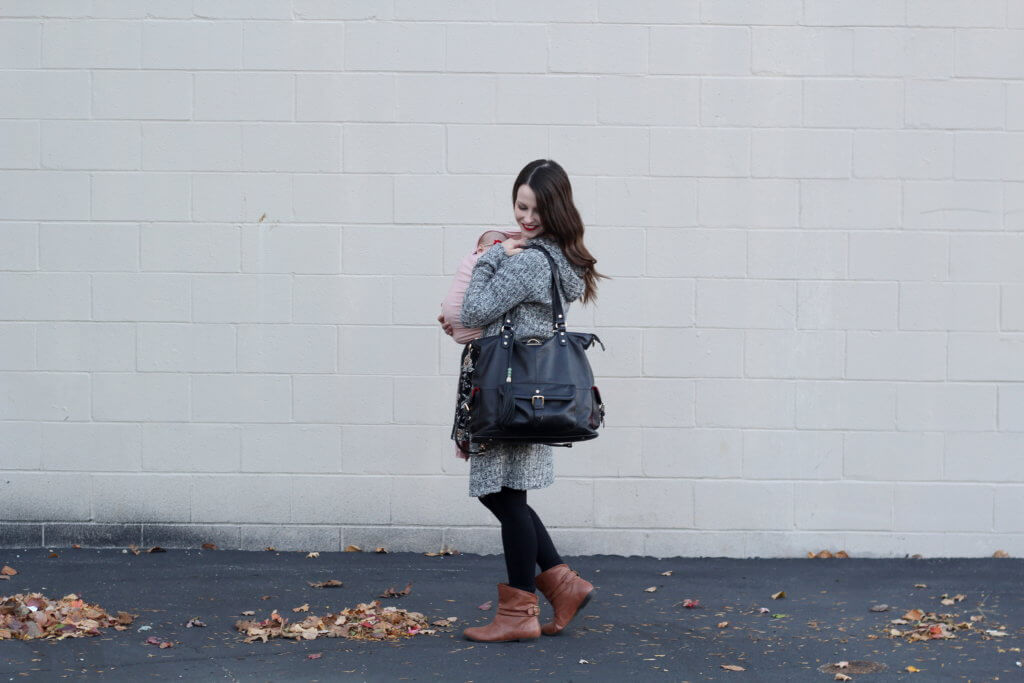 The bag I have is the Meggan in black. It is huge and roomy! And the best part is that it can be worn as a backpack! Lily Jade is running a sale for 10% off select bags for Black Friday. So if you're considering one, this is the time to get it! If I was buying one, I would definitely go for the Elizabeth in camel with the jade lining. It is totally swoon worthy!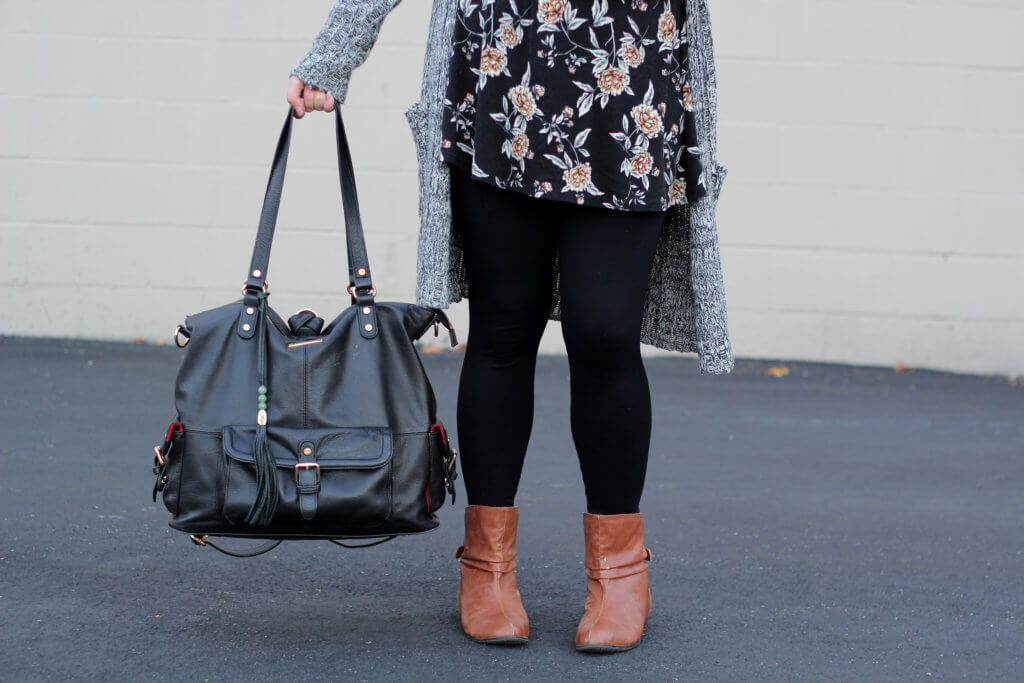 Okay, I have to share about these life changing leggings from Blanqi! I won a pair of their maternity leggings at the beginning of my pregnancy and I fell in love! The quality is so amazing–they don't have the pilling that all my other leggings have gotten. And they are so comfortable. I loved the maternity pair so much that I bought the postpartum ones. I have worn them pretty much every day since I had Clementine 7 weeks ago. I know they are pricey but I feel like the price is justified by the quality and the amount of use I have gotten out of them. But good news!! If you are wanting to try them, they have a 50% off sale for Black Friday (that has already started for email subscribers!) I am absolutely buying another pair (because, yes, I have been wearing the same pair for days on end–don't judge me.)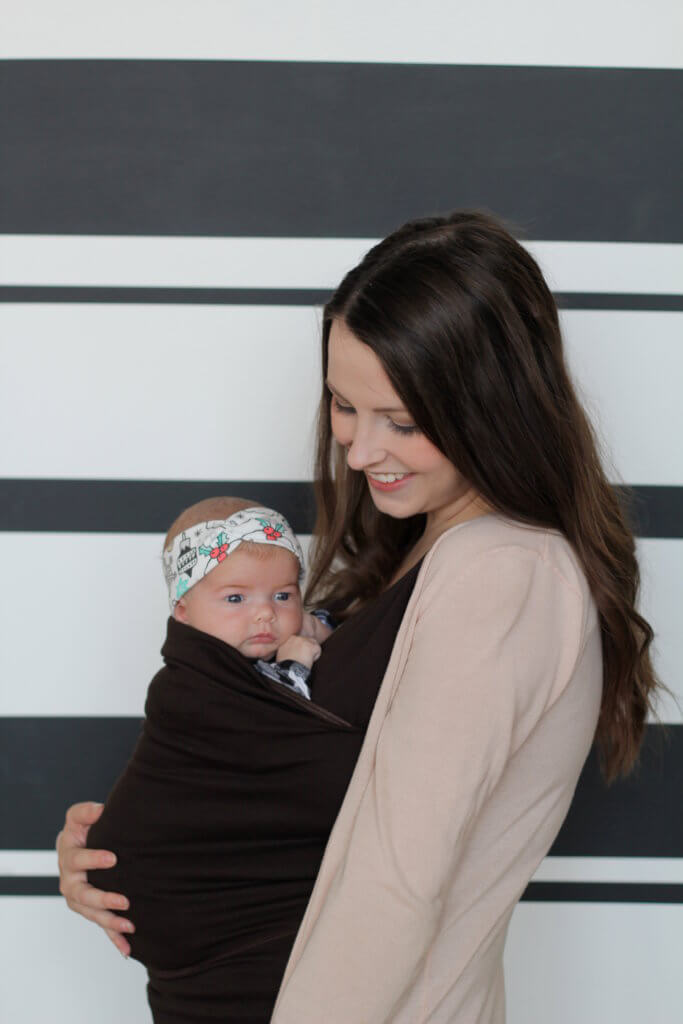 Have you seen these soothe shirts from Lalabu? They so graciously sent one for me to try out and I love it! The shirt has a little pocket for me to slip Clem in. It's really convenient when the kids want me to sit with them and play a game or while I'm getting a few things done around the house but she still wants to be close. I love that it makes me feel like I have a kangaroo baby in my little pouch. They are running a sale for the next week with $10 all products on their site. They also have dad soothe shirts which look really fun for dads who want to wear their babies.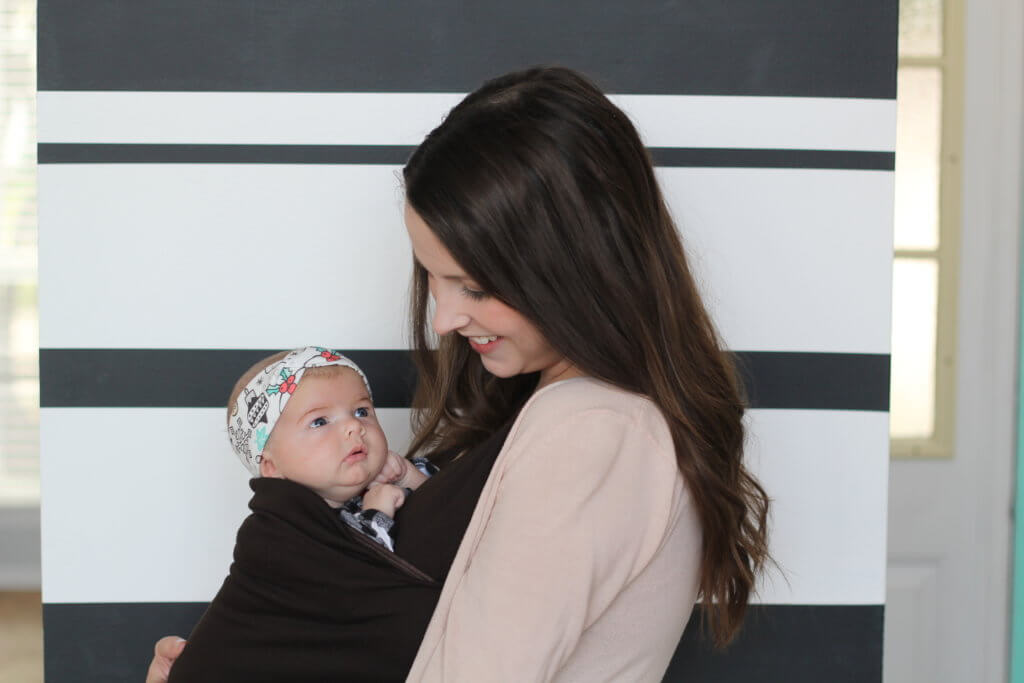 I am not big on jewelry. I like to keep it simple for the most part. What I didn't realize is how much I would love having something with all of my kids' names on it.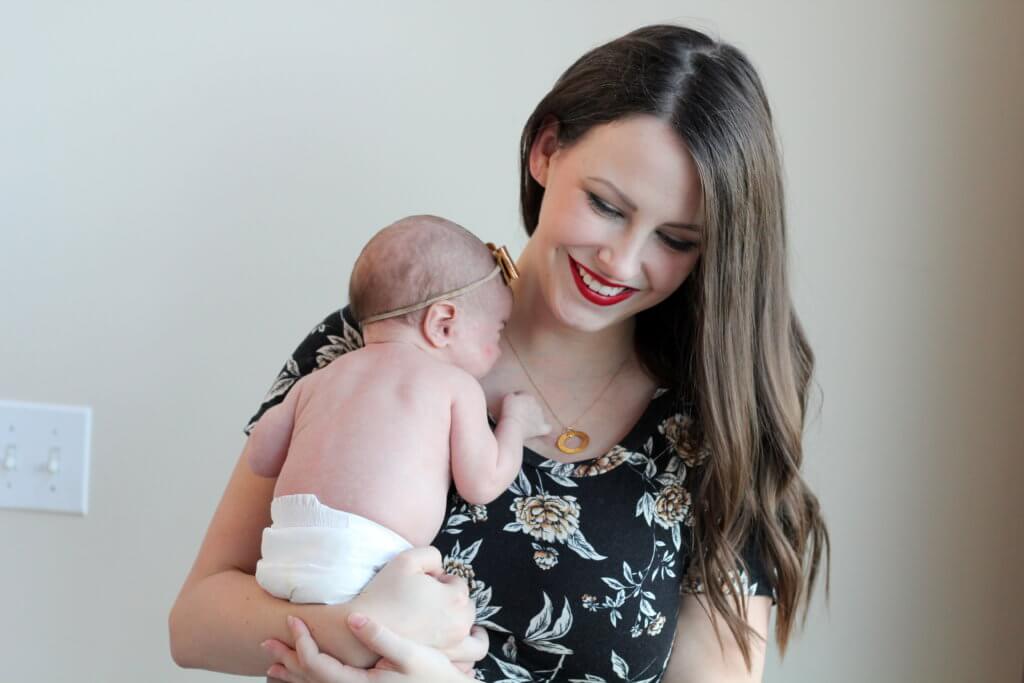 This necklace is from Tiny Tags. I love it because it's so simple but so beautiful. And I love having all of their names close to me. They were so kind to work with me and my insistence on having all 6 of their full names. We worked it out to put 3 on front and 3 on back. I love how it turned out! It would be such a great gift for a mom/wife/grandmother/etc. Make sure to order by December 4th to guarantee that they will arrive on time for Christmas! (Edited to add: They are having a sale that ends 11/28! Make sure to take a look at their website before the sale ends!) Here's a closer look at the front and back.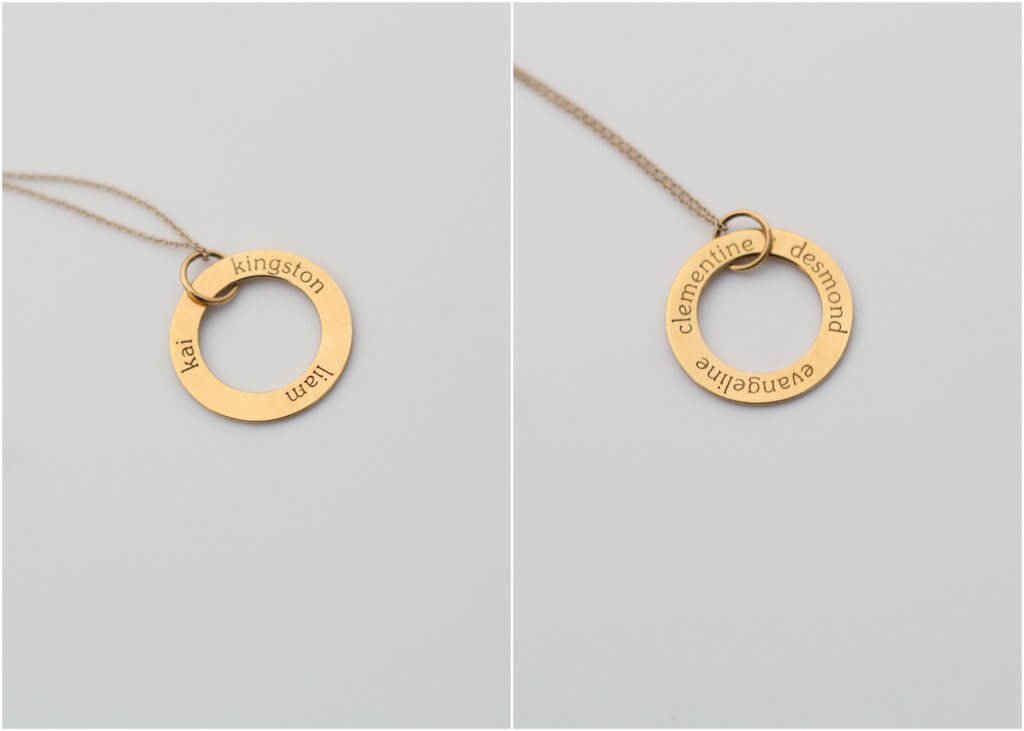 I also wanted to share a few small shops that I have been loving for all things baby–in case you want to snag some deals this weekend or you're looking for Christmas ideas.
We have been loving our Nuroo swaddle. Clementine loves to be swaddled and I love that these velcro swaddles have been invented. My kids were always breaking out of the swaddling I used to do with a regular blanket. This one is lightweight and perfect for warmer weather or during the day. At night time we like to use our (fleece) Halo sleep sack that we got from our hospital as a gift. Also pictured is our pacifier clip from Ryan and Rose. They are running a Black Friday sale right now and have tons of cute options! (headband from Harper Kate and Co.)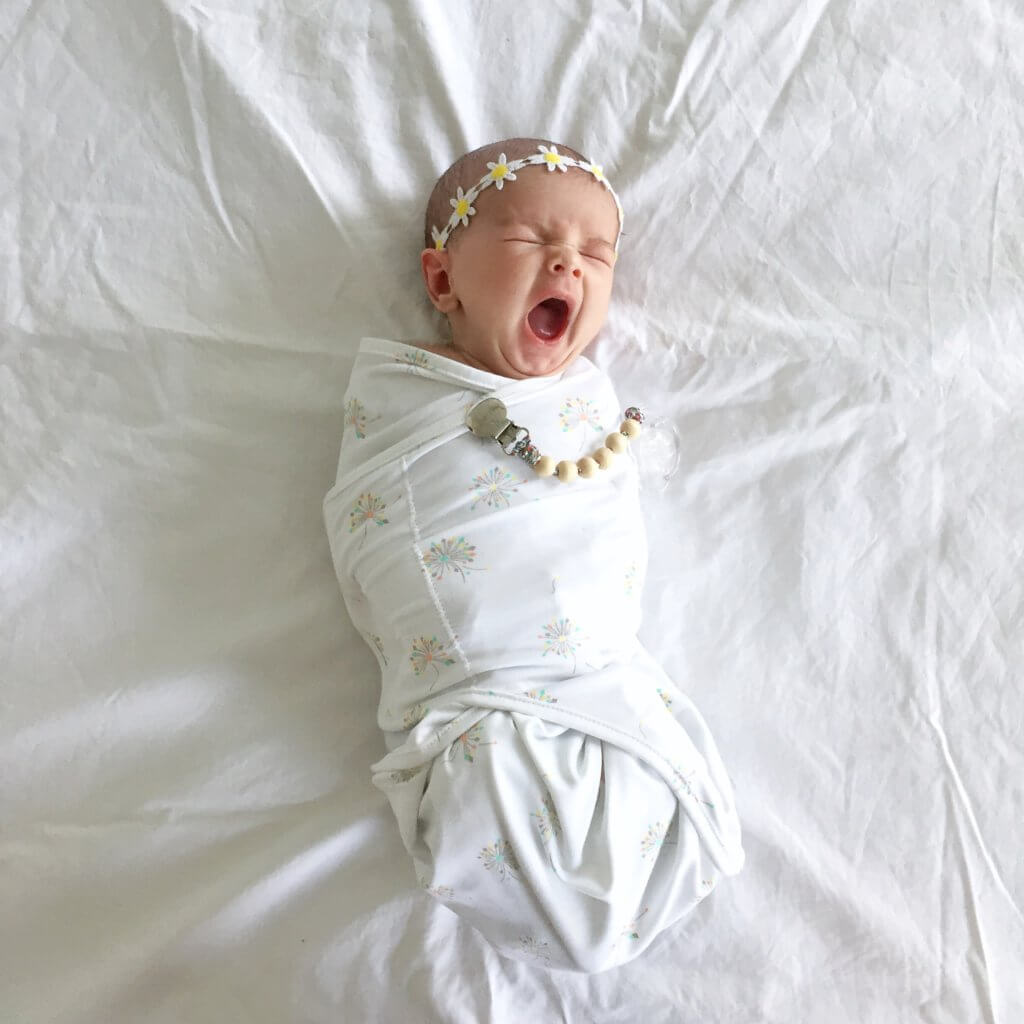 This blanket is from Stella and Lu. They have tons of ready to ship and custom blankets and loveys. I seriously searched their inventory forever before finally just telling them to surprise me because all of the fabric options are seriously that good! We also have a lovey from this shop and we love how soft the fabrics are. It would be such a perfect gift–for Christmas or a baby shower!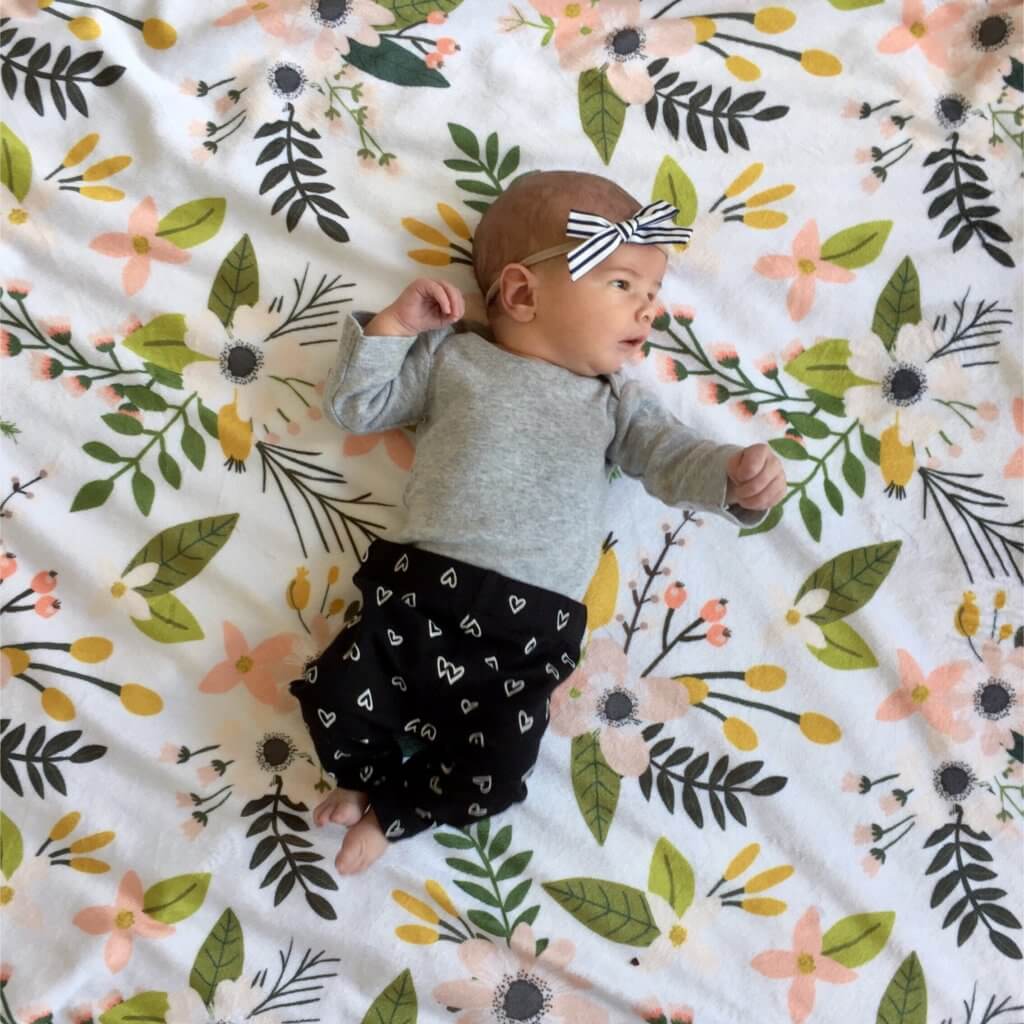 Babies in bonnets–there is nothing sweeter. Clem wears her crocheted bonnet from Yarn and Hook Made all the time. She's starting to outgrow it so I need to order a new one.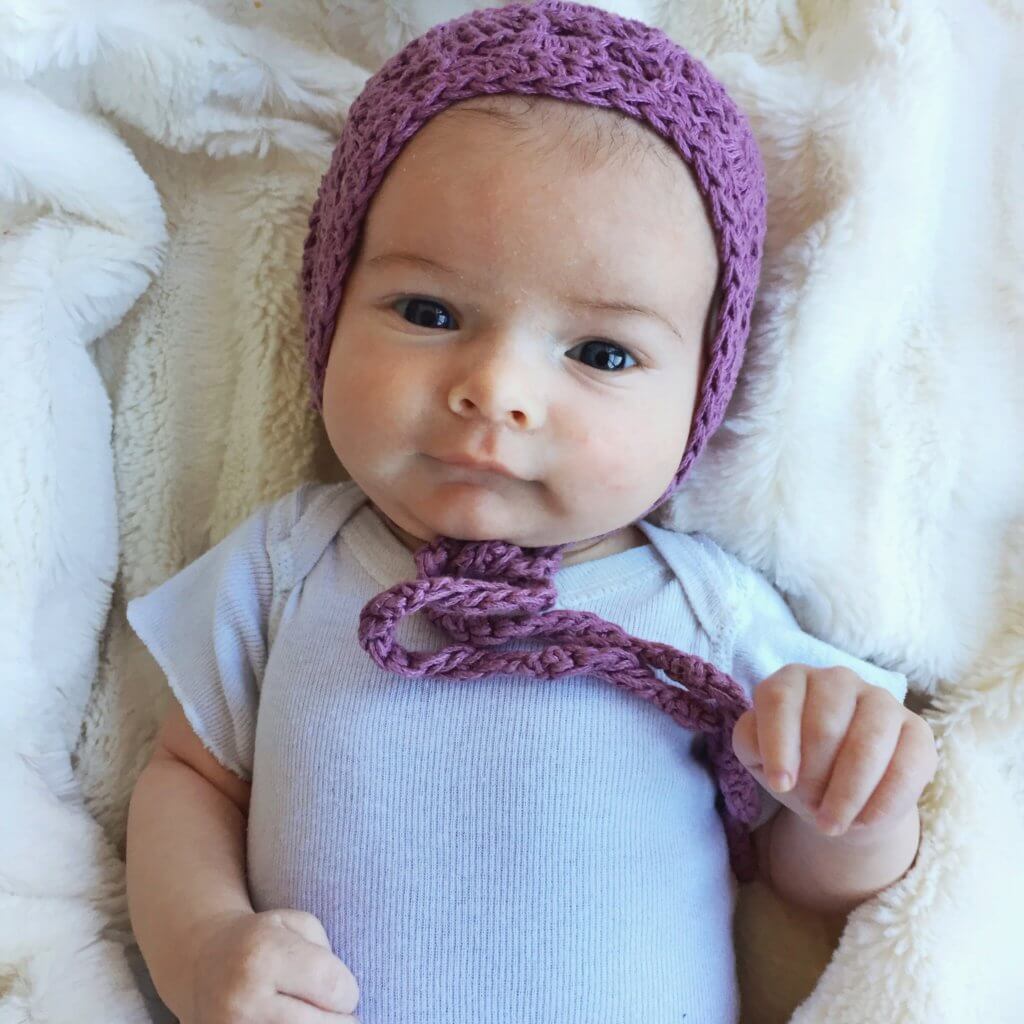 If you have seen any pictures I have posted of Evangeline, she's probably wearing a dress from June and January. We love how simple and fun they are. They can be dressed up or dressed down. I don't think I even want to tell you that they're having a Black Friday sale because I don't want you snatching up anything that I have my eye on 😉 But seriously, sisters in matching dress? Makes me melt!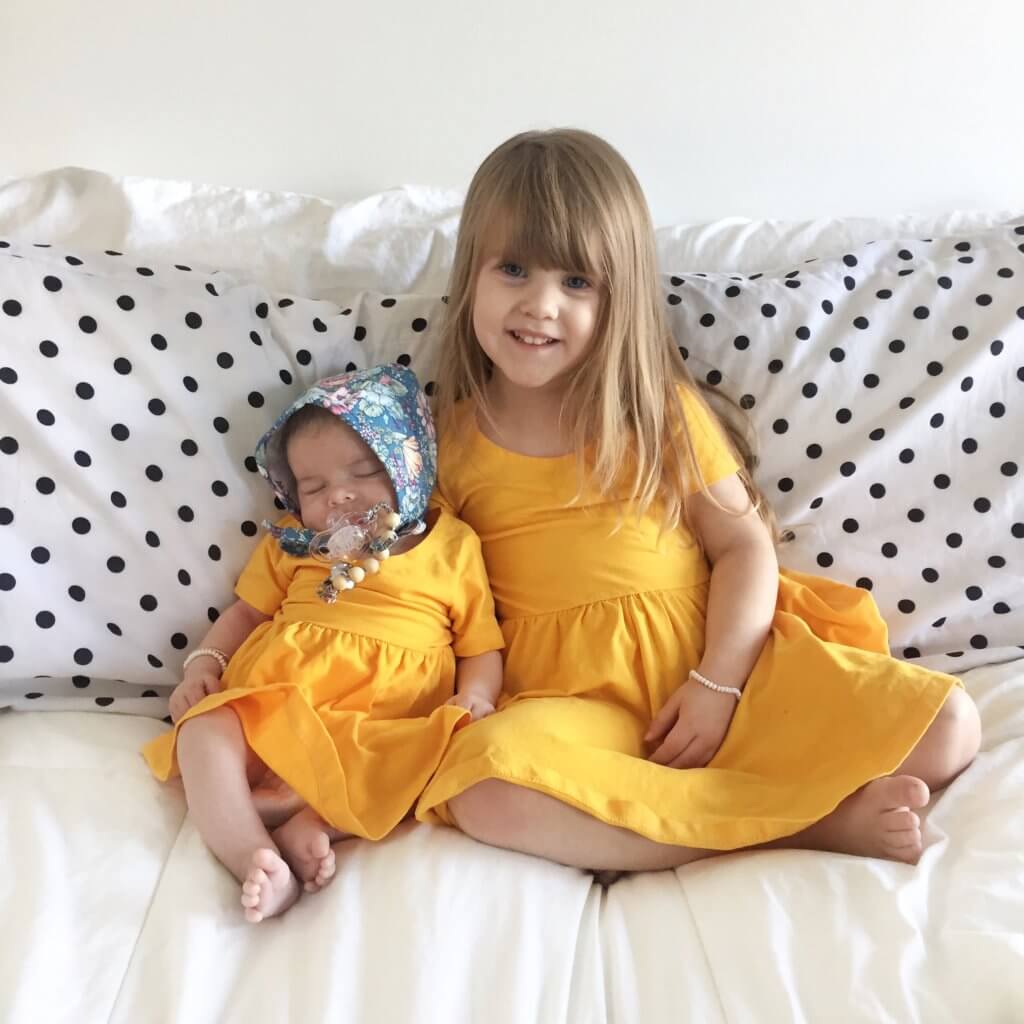 We also love these swaddle sacks from Mint and Arrows. She has so many good fabric options on her site! And I think she's doing a Black Friday sale!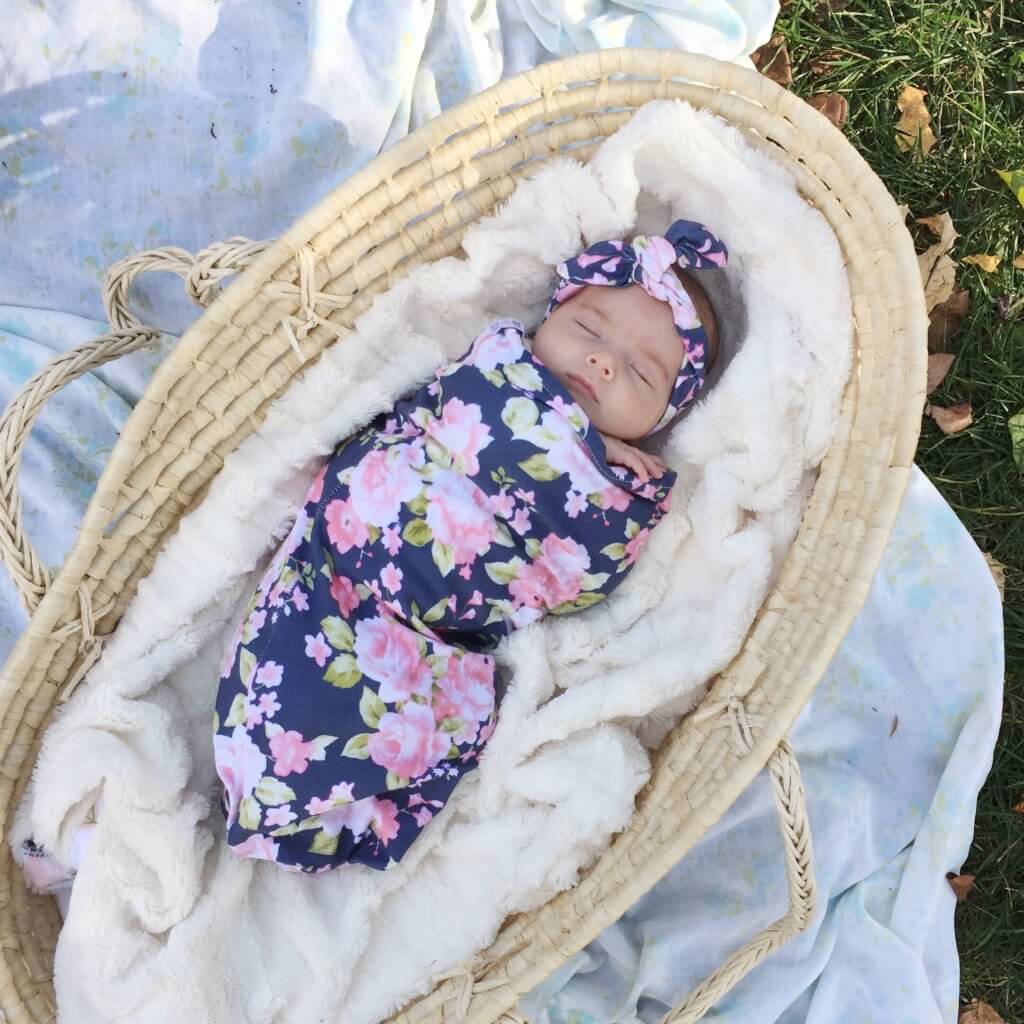 Also–these itty bitty baby bracelets from June and Penny. I just had some family members order some more for the girls for Christmas (and then I had to add a few more to their stash as well.) They are the cutest thing ever!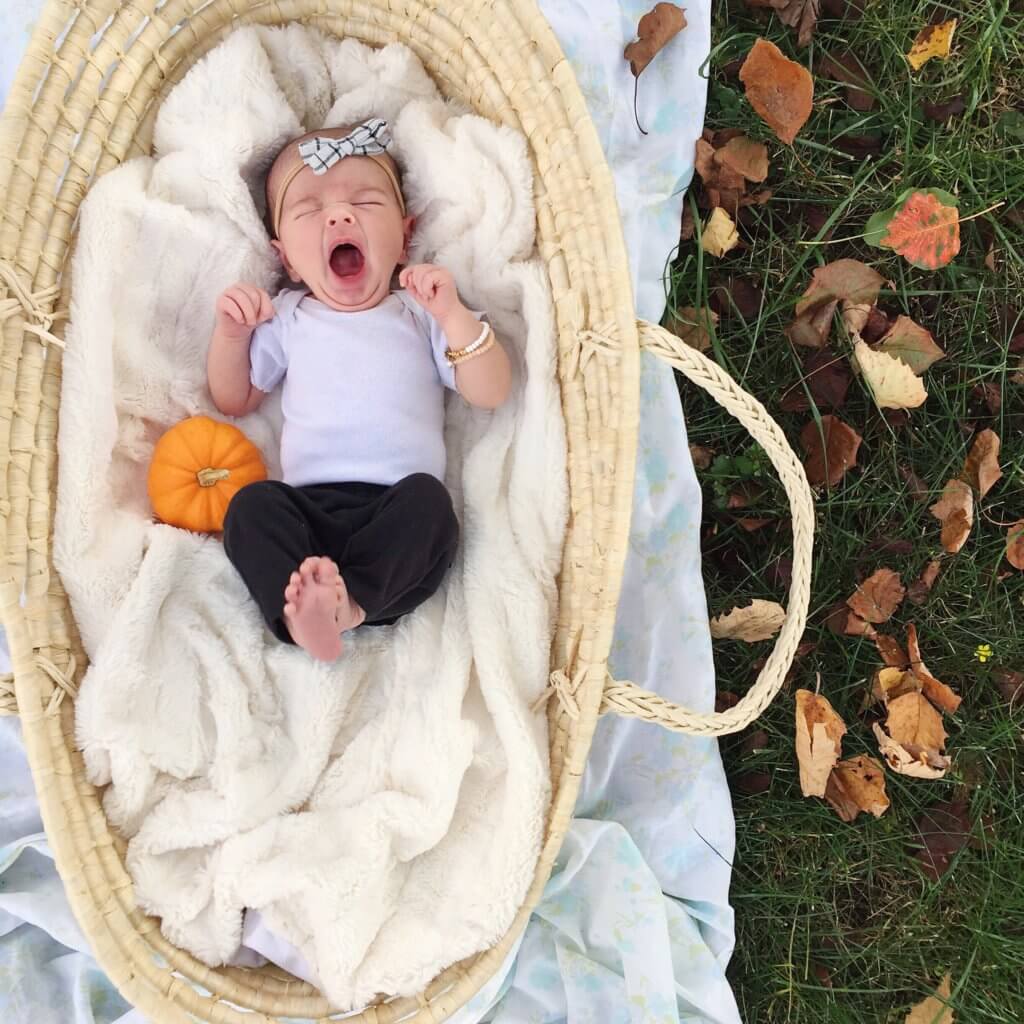 And of course I have to mention our favorite, Tubby Todd. You may have already read my review about their all over ointment for treating eczema, but I just recently discovered that it clears up baby acne as well! Clem's was gone after only 3 uses! They will also have a Black Friday sale!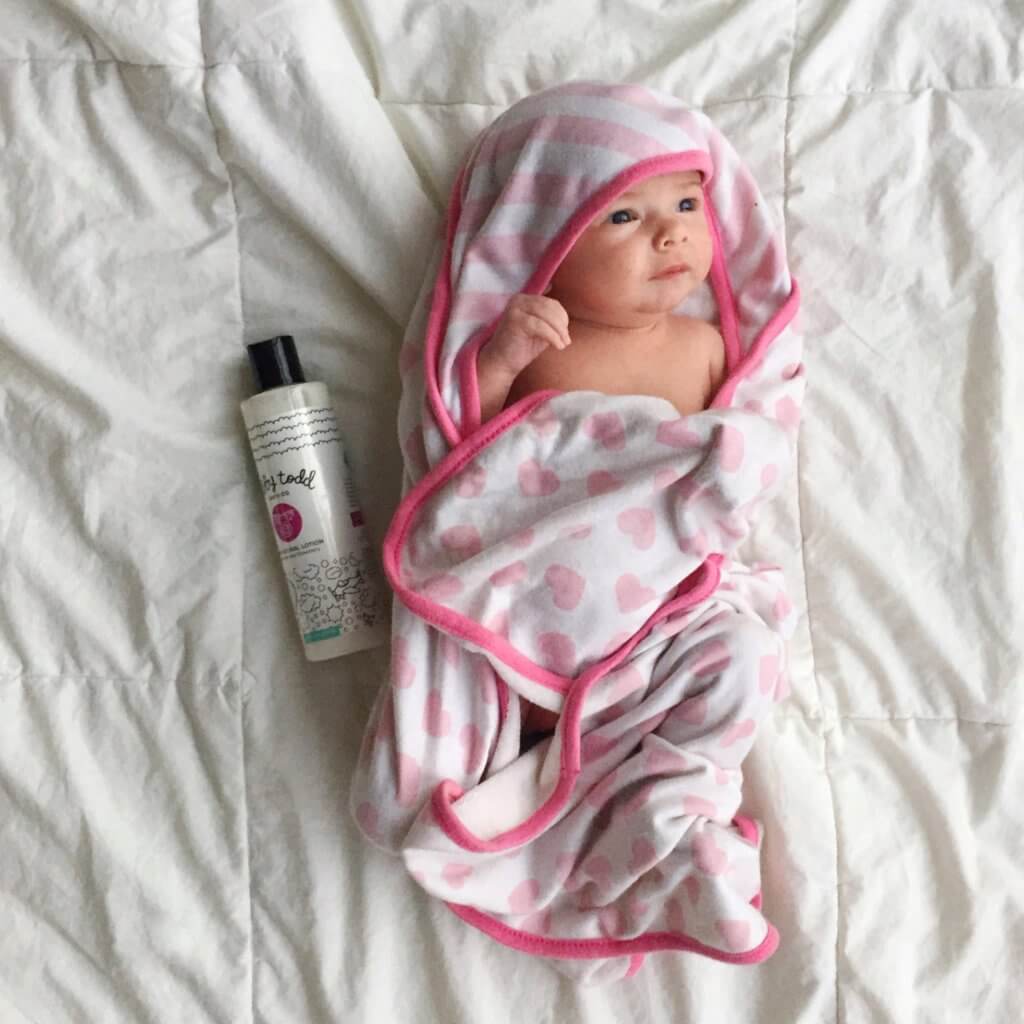 And there are too many good headband shops to really go into detail, but I will link you to some of our favorites.
Fancy Free Finery//Topknot Girl//Jack and Andi//Ellia May Designs//Harper Kate and Co//Modern Piggy//Zozu Baby//Free Babes Handmade
Anyway, I hope you stuck with me and got some ideas for Black Friday/Christmas shopping. If you have any questions about any of these products and how we use them, I will be happy to answer anything! What about you? What are you excited about purchasing this weekend?