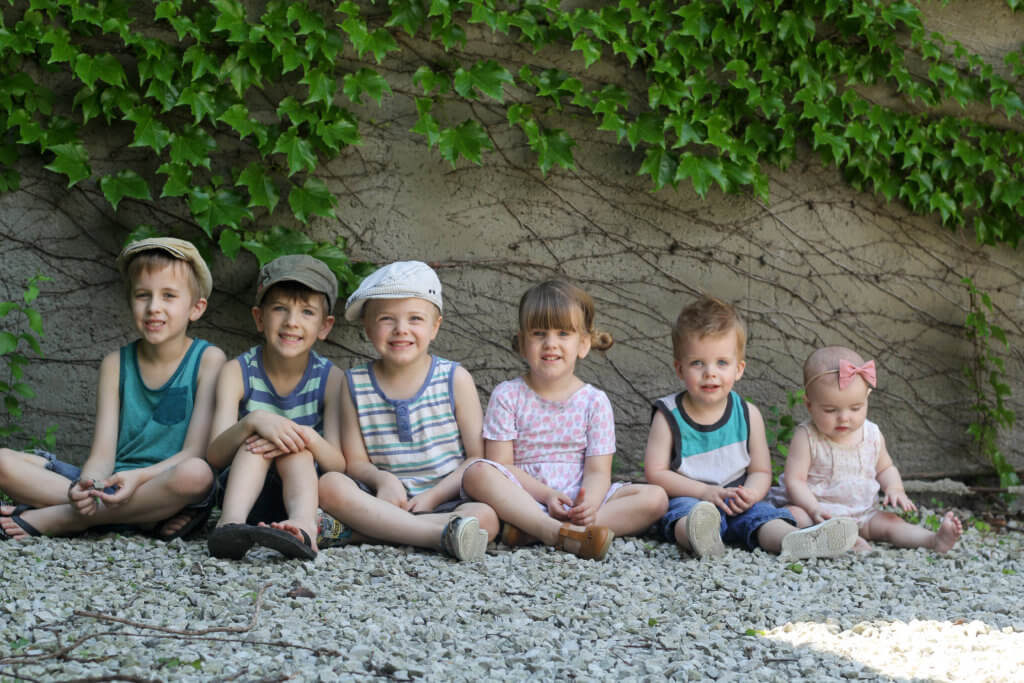 Have I mentioned how much I love spring? Because I do. And it's probably because I don't suffer from allergies, unlike my husband and a couple of my children. A couple of weeks ago, we needed to get out and take some pictures so we went to an abandoned church up in the city that is covered with vines. I assumed the kids would think it was cool for the first few minutes and then whine about being there. But to my surprise, they actually loved being there. Sometimes I underestimate them–which I guess is a good thing because they exceed my expectations.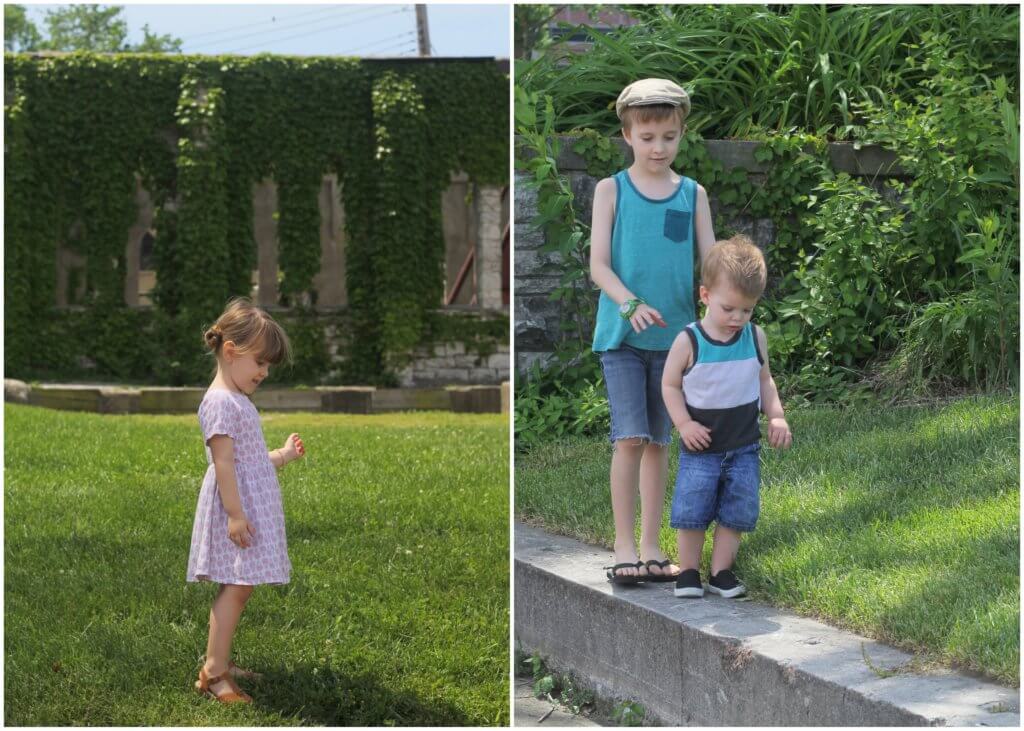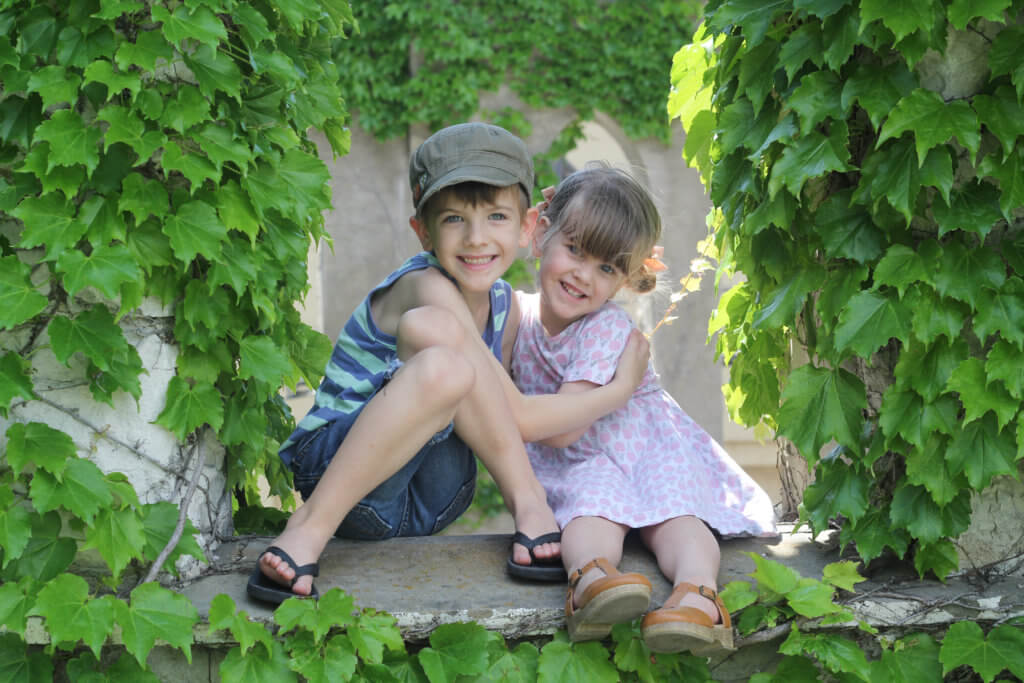 I love these group shots that make it look like the kids all line up easily and sit still haha. There's a certain toddler who likes to make things difficult–including, but not limited to–standing up, walking away, pointing out every bird in sight (or 2 miles away, not in sight,) and irritating his sisters. I can bribe the other kids to cooperate but he's still a little young to understand…or care.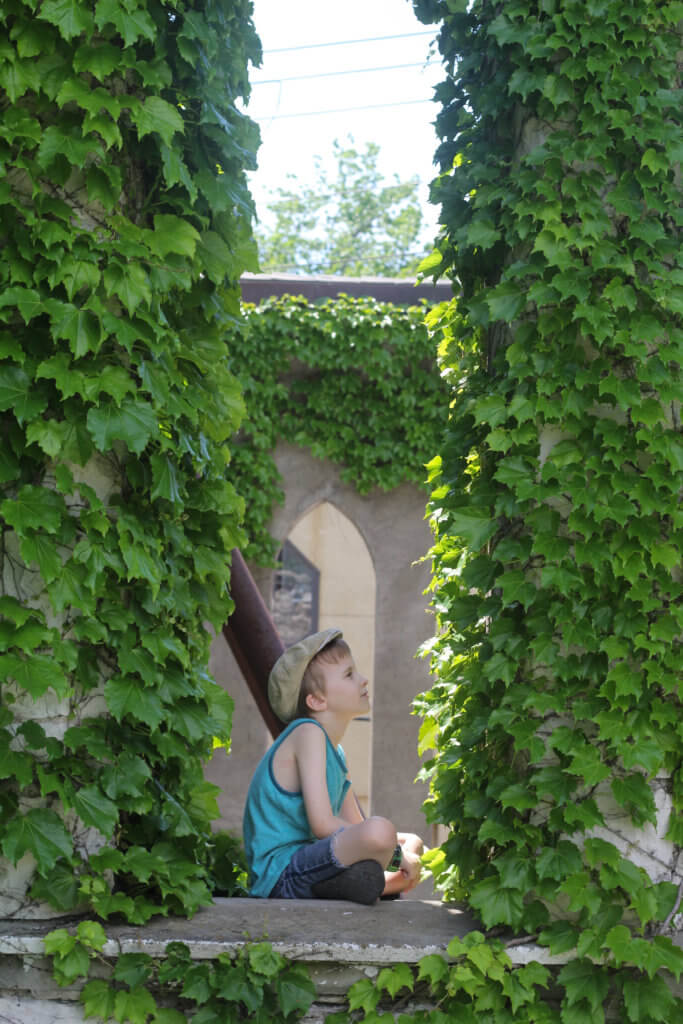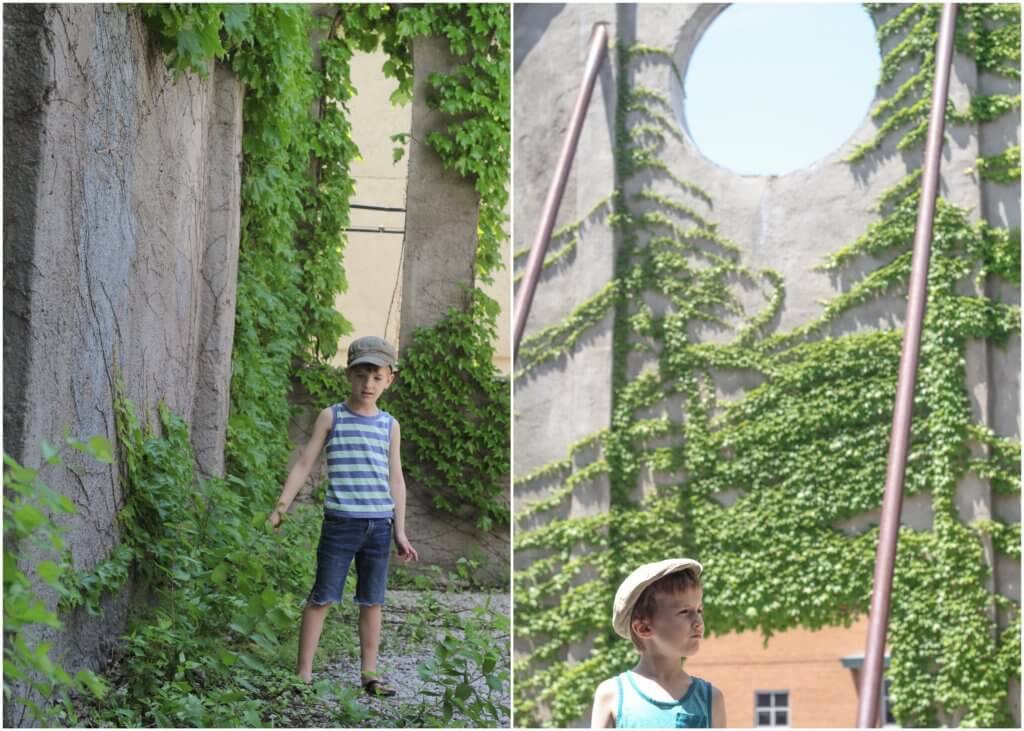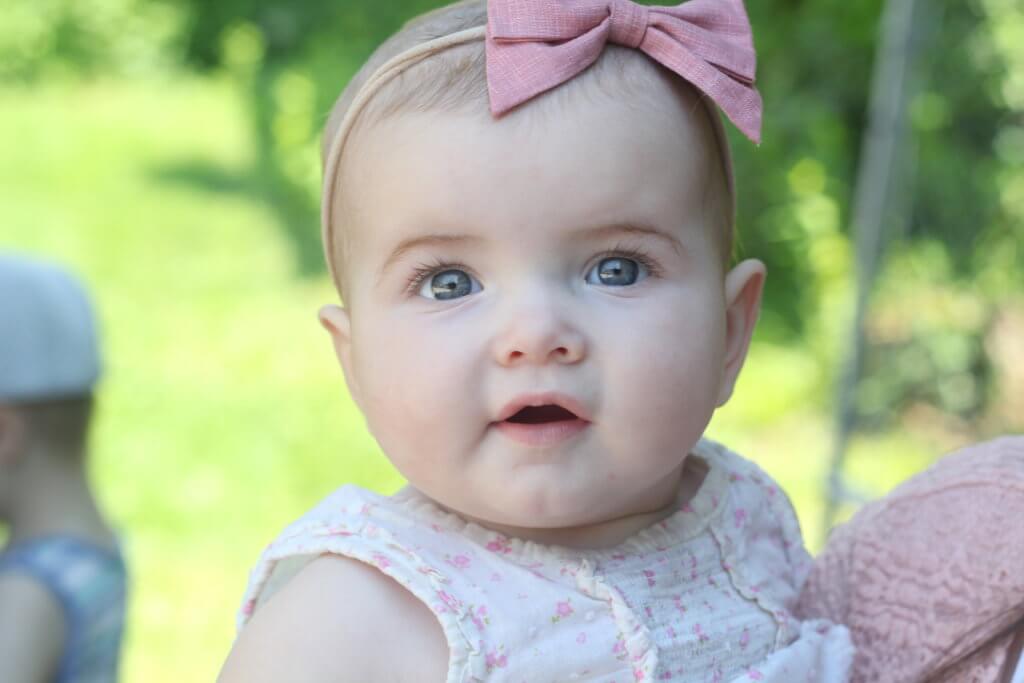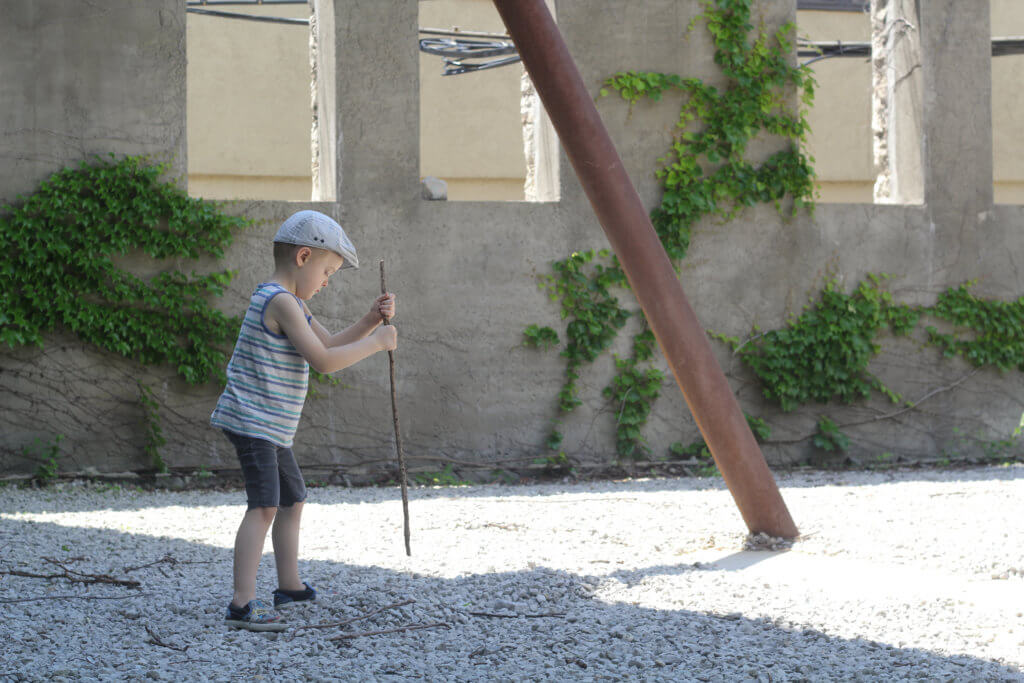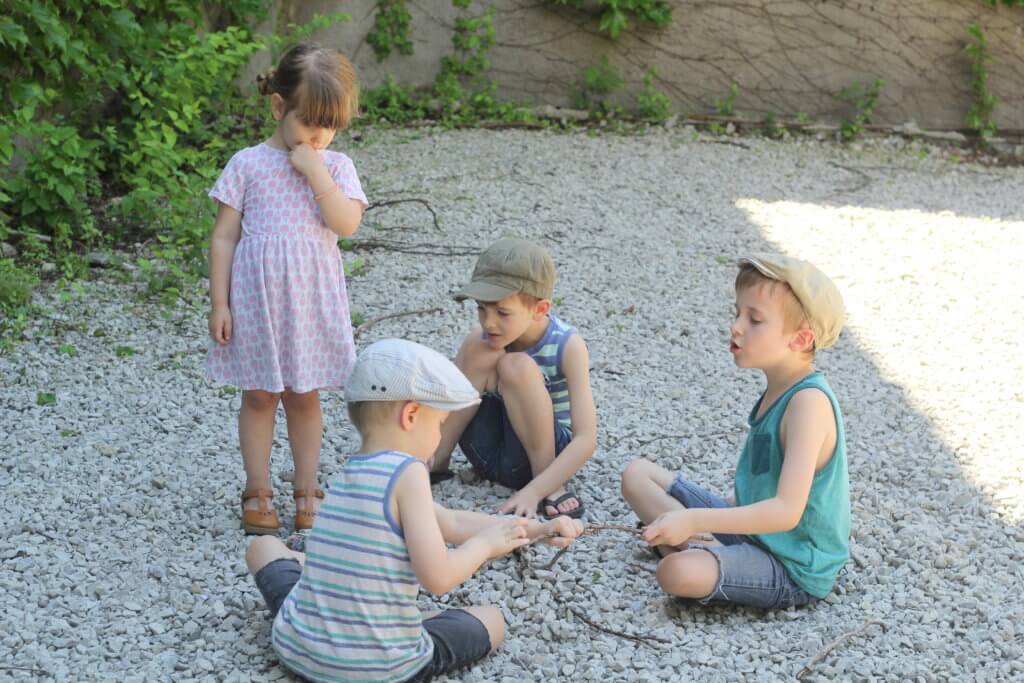 We also hit up a beautiful flower shop where the kids helped me pick out a couple of plants.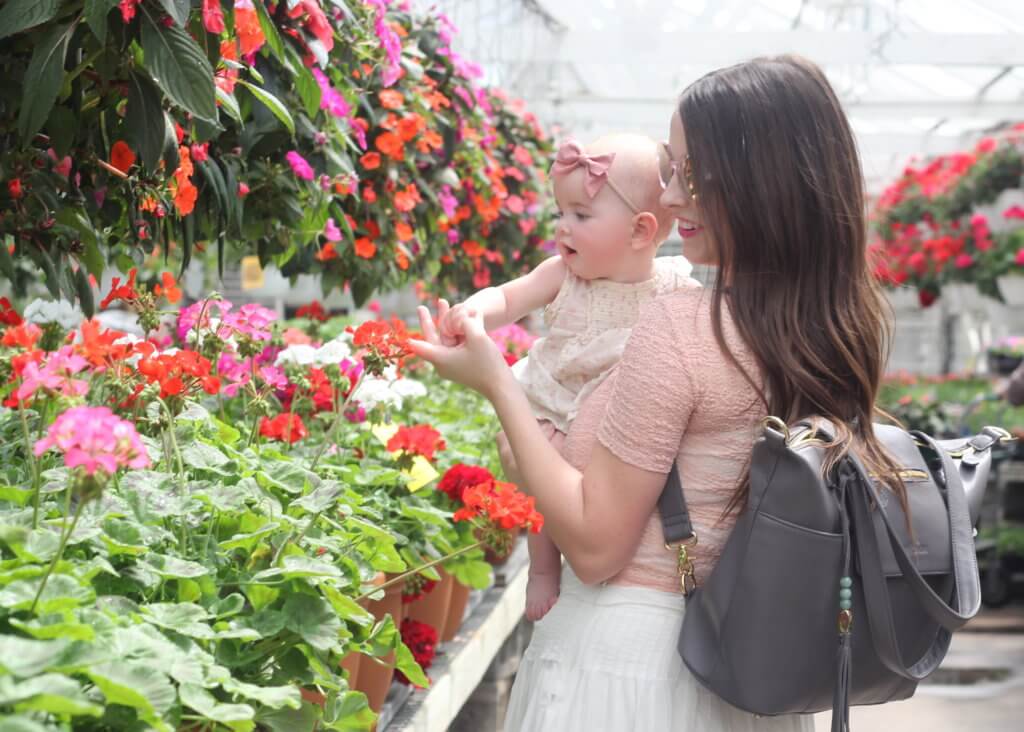 Because it was a pretty hot day, we went to the Citygarden that evening. We hadn't been since last summer so we were really excited to go back.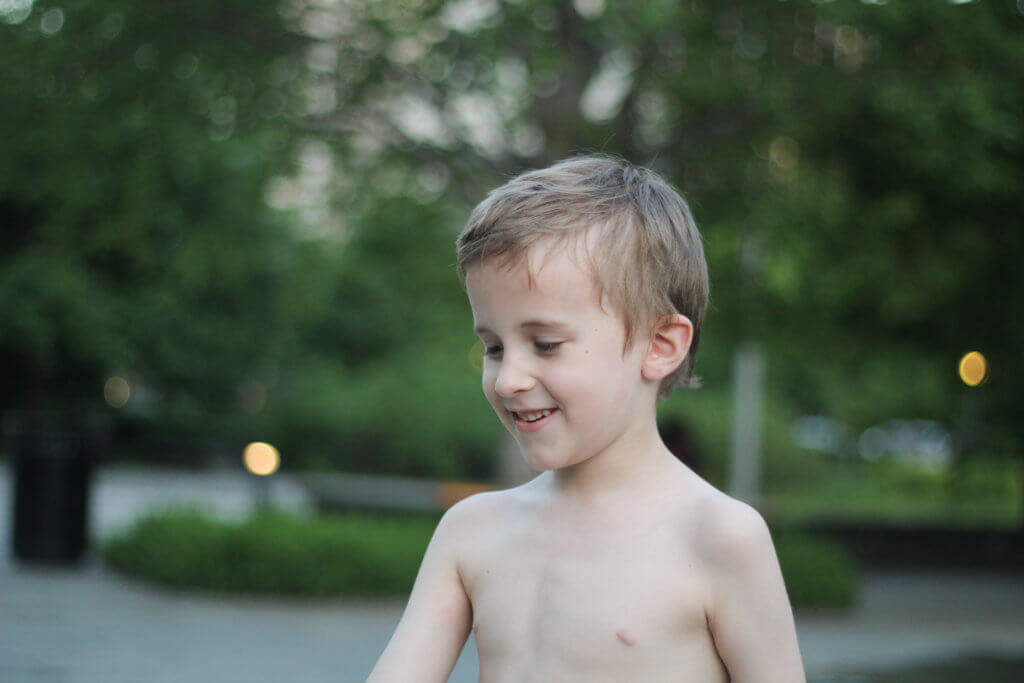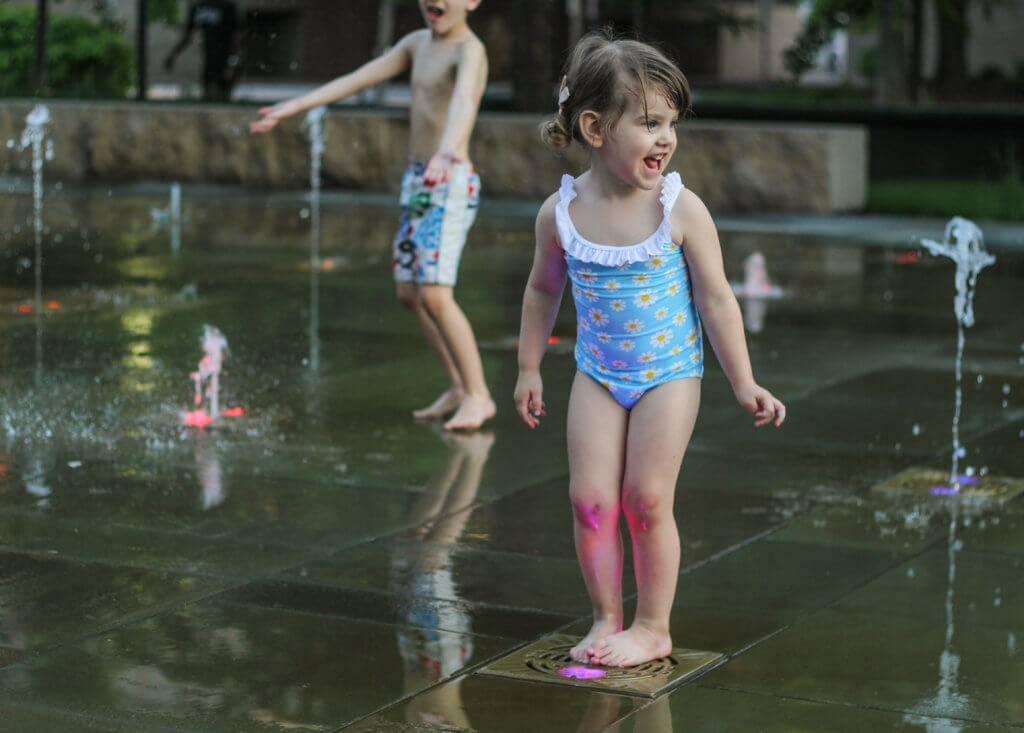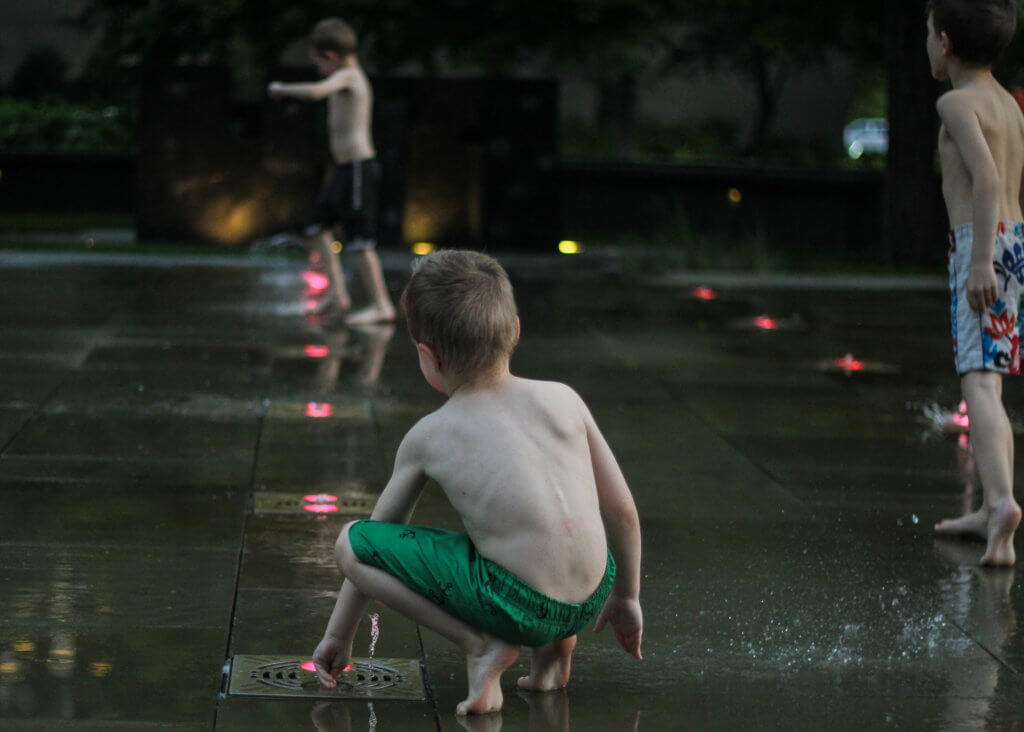 If you've been around long enough, you know that we're obsessed with this splash pad in downtown St. Louis. We only go in the evenings when the parking is free and the sun is close to setting. Usually by that time the crowds are gone and we pretty much have the whole place to ourselves. It is seriously one of the most relaxing outings we can take as a family. The kids are all in their happy place and I can just snap pictures the whole time.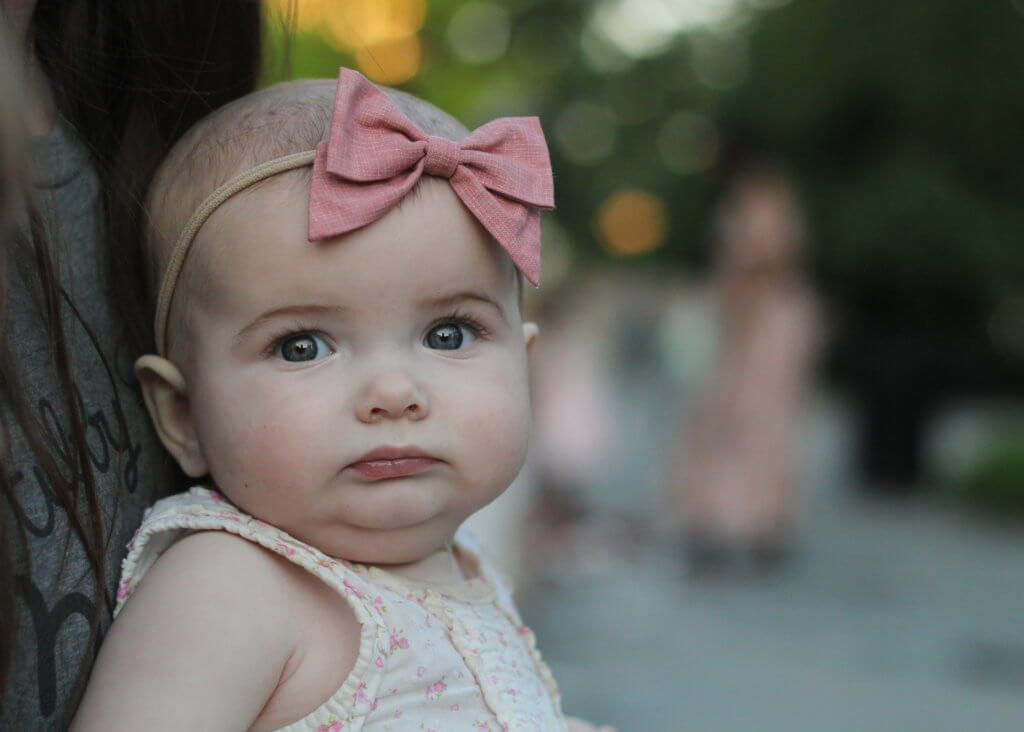 Clem's double chin has to be the cutest thing ever.
And Desmond, he loves to wave to every single person (or dog) that he sees..which of course brings a smile to their faces. I wish the whole world could be as friendly as Desmond. I think it would be a happier place.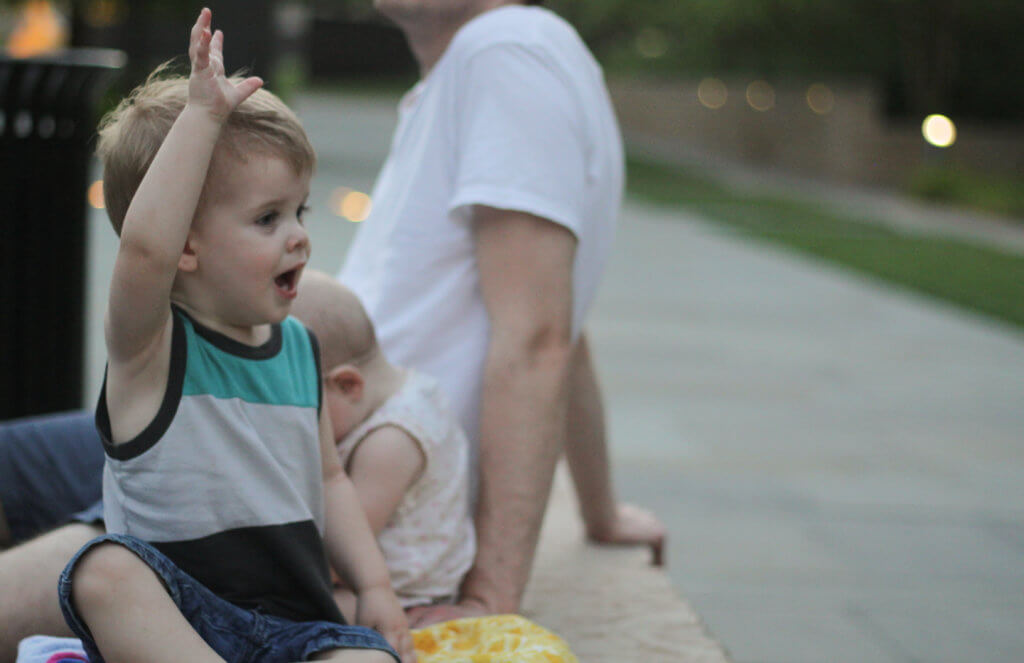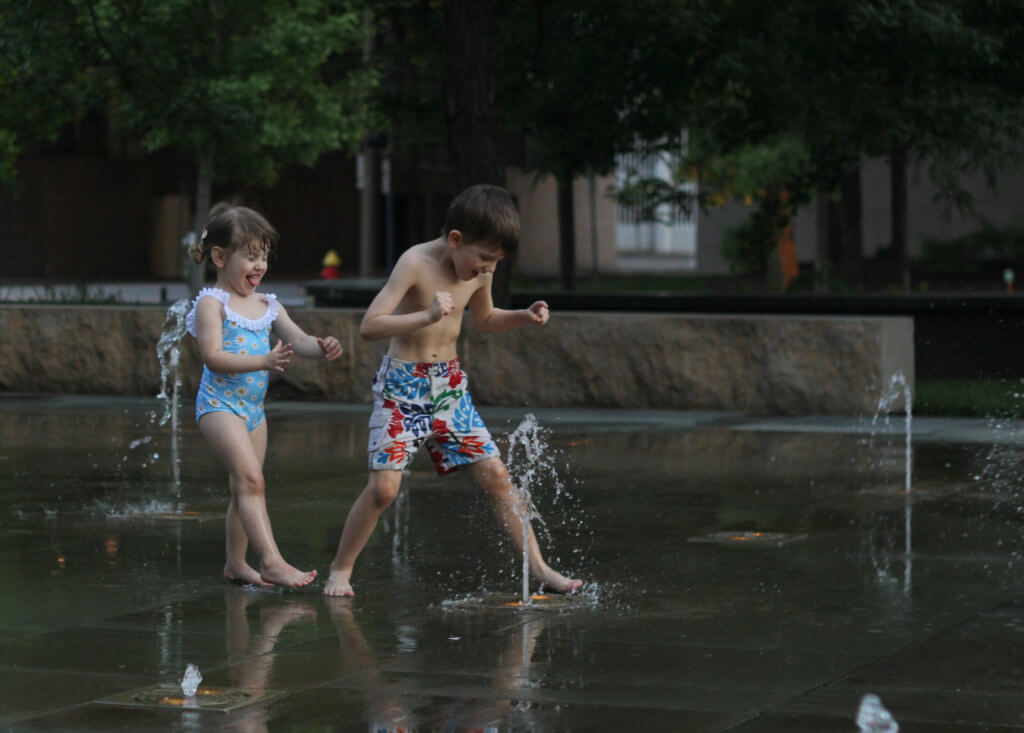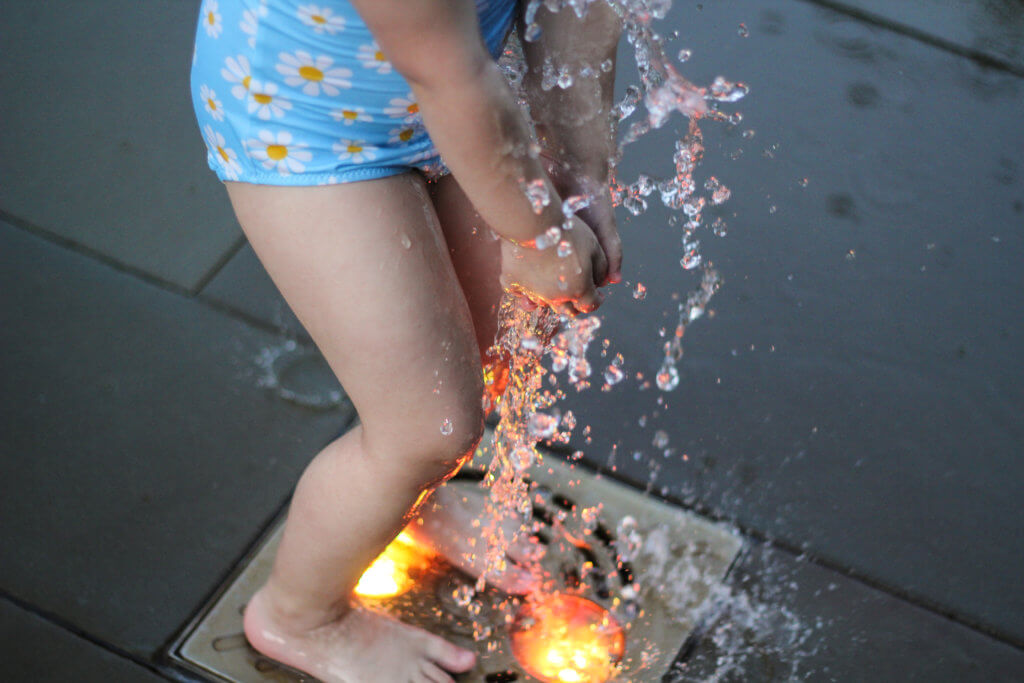 I also wish the whole world could experience joy like Kingston. When he's having a good time, he shows it. His joy is so contagious.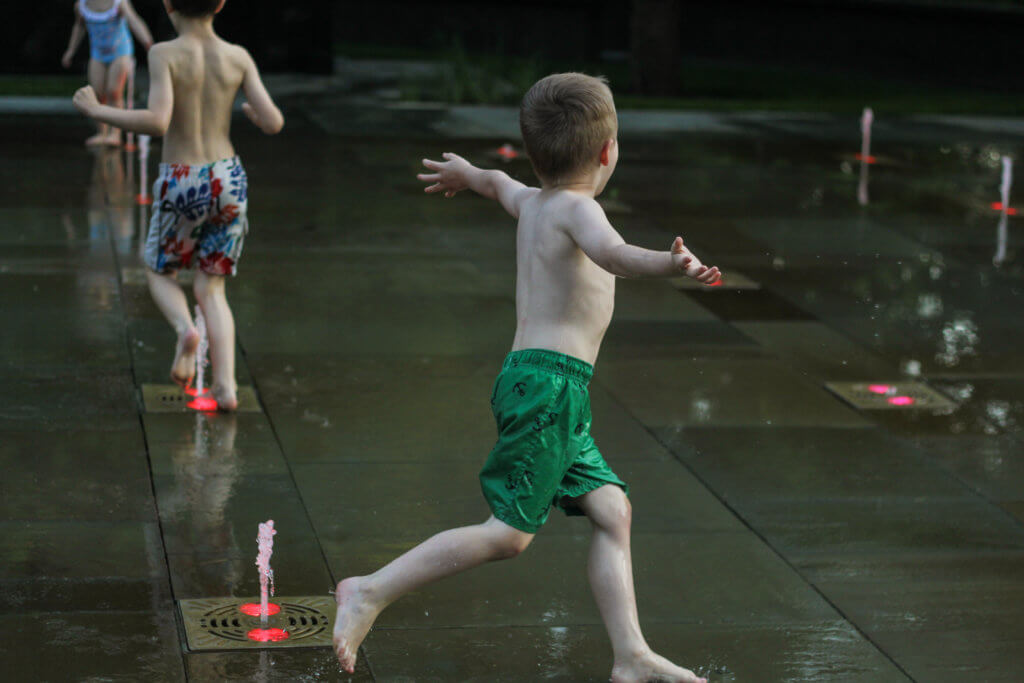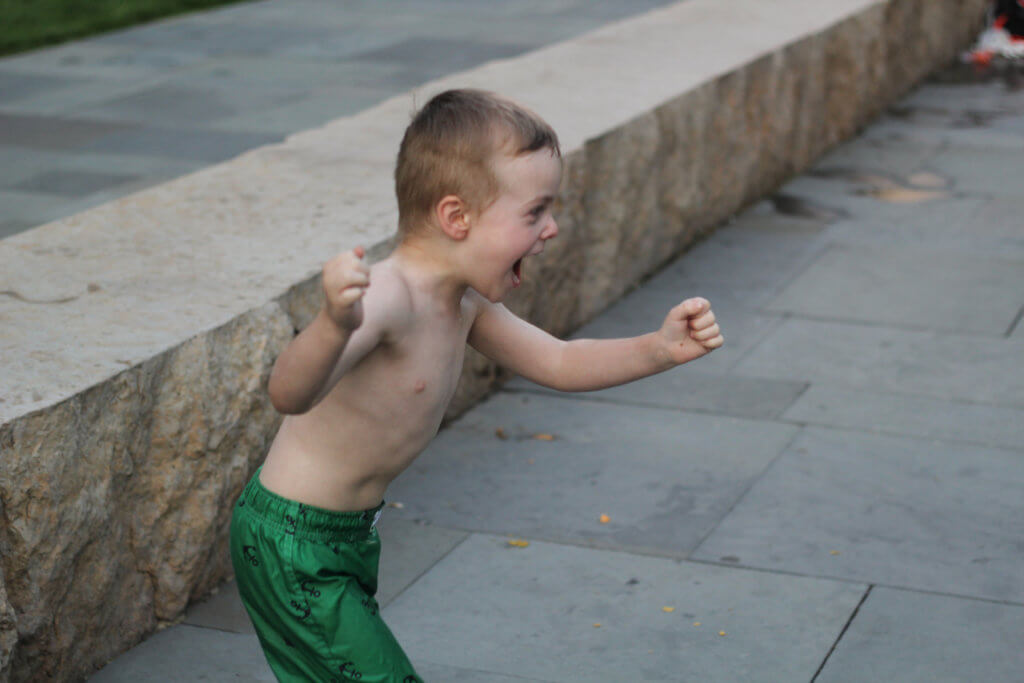 It was really fun to watch Evangeline this time. Last year she was quite a bit more timid about the splashing water everywhere. This year she had no reservations and loved it just as much as her brothers.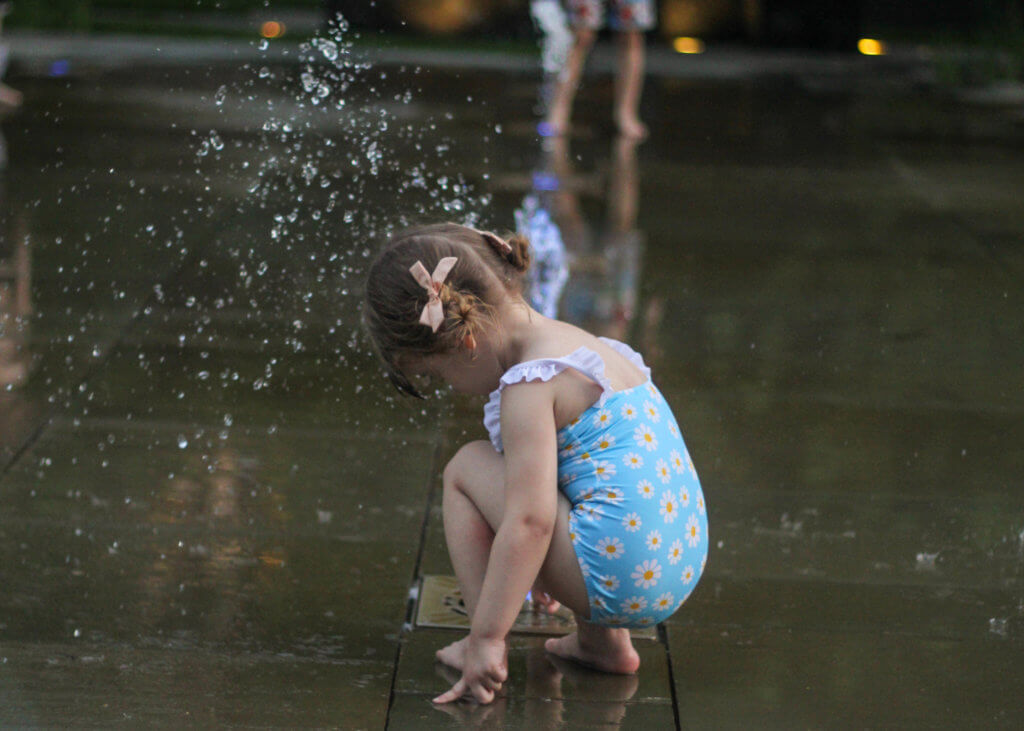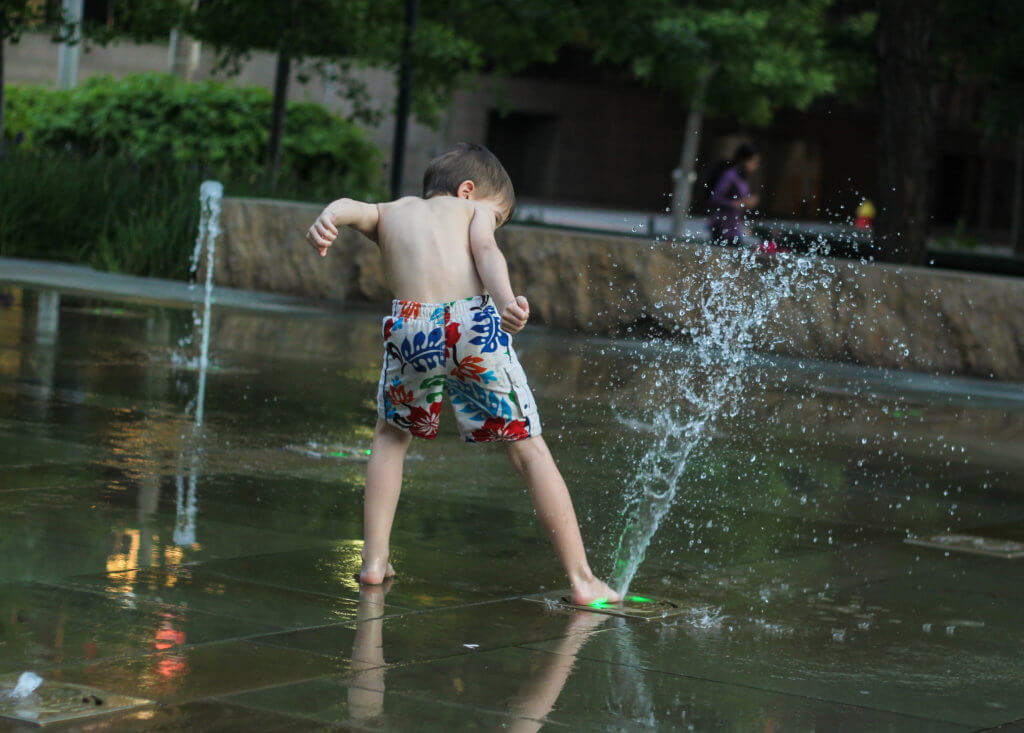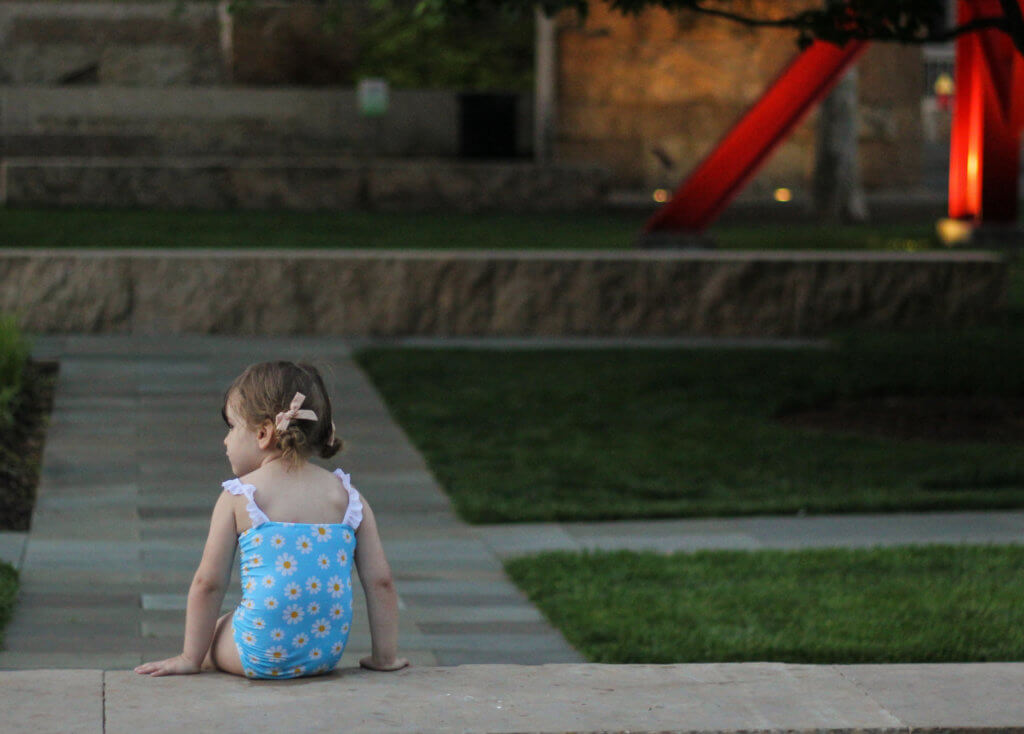 Clem's opinion did not match the enthusiasm of her older siblings. She doesn't even like baths so she was content to stay far from the water.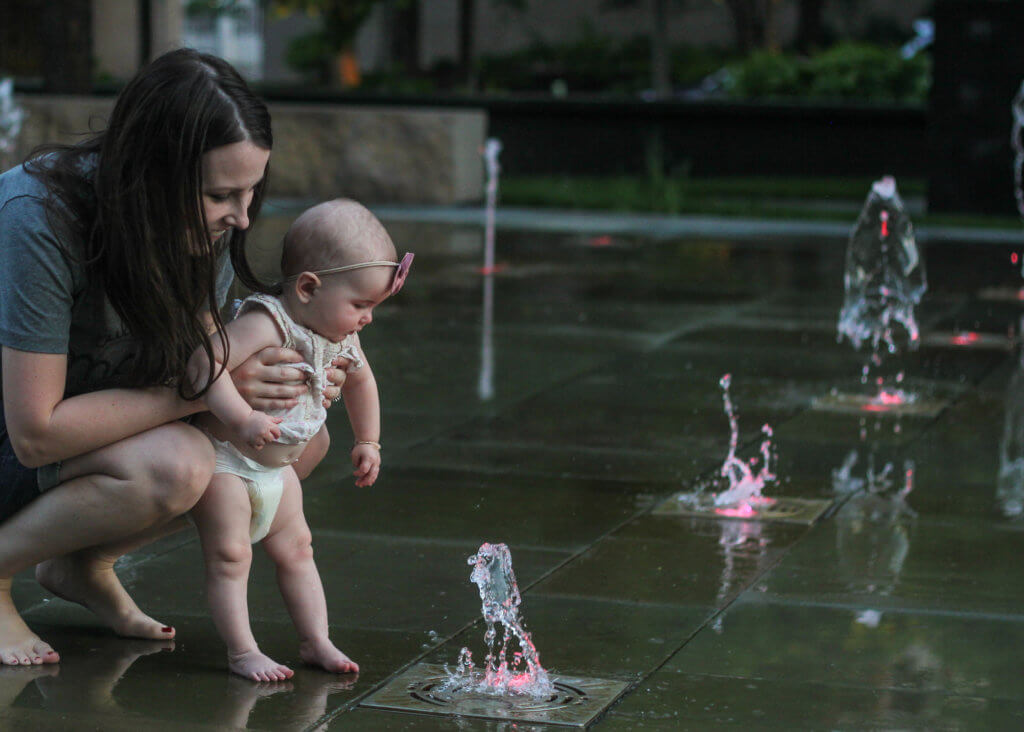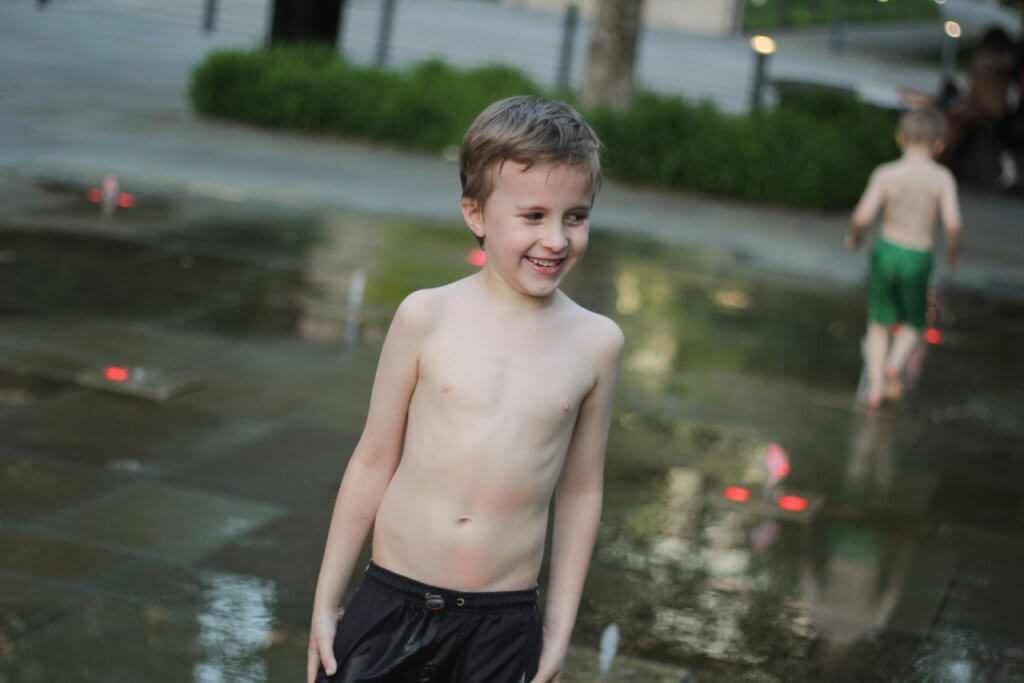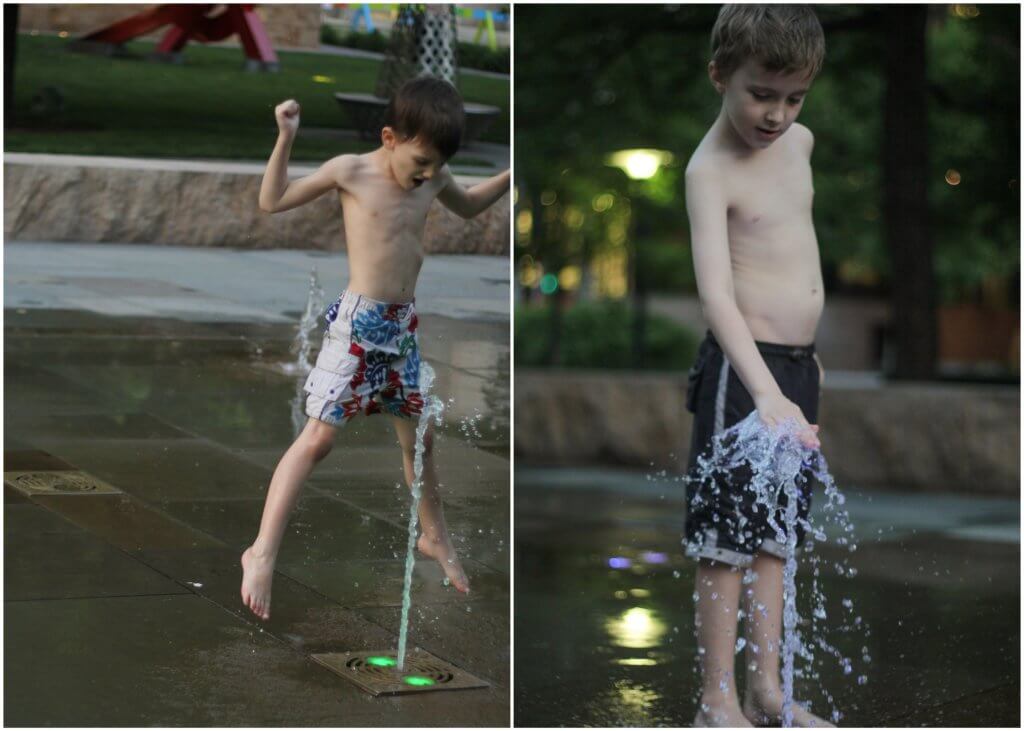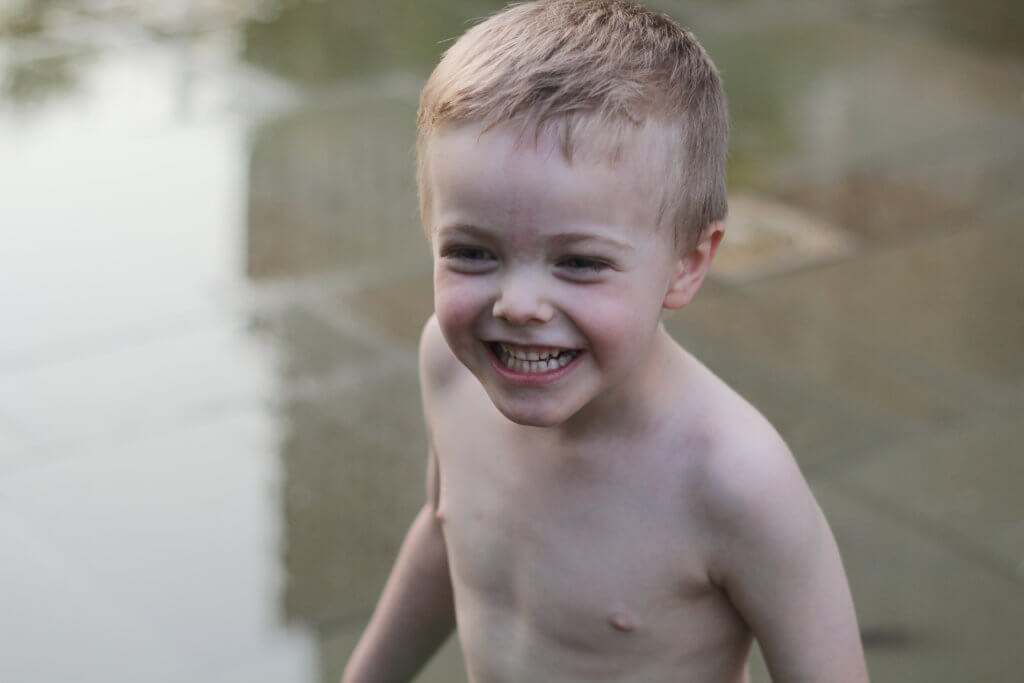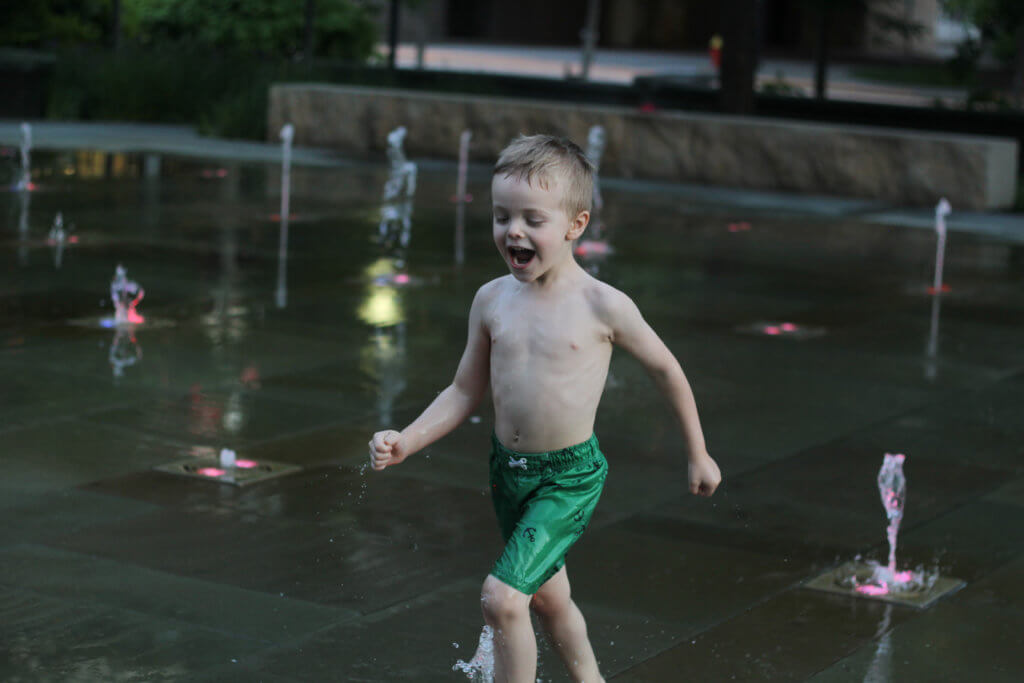 And Desmond's enthusiasm matched Clementine's. He sat happily with us for the majority of the time. I'm hoping that if we pull out a water table and kiddie pool at home that he will learn to love the water. Have I mentioned how fun it is to bathe this kid? The screams he lets out from even touching his feet in the bathtub makes me worried what the neighbors are thinking. But just look at that smile from seeing a dog! (He's a faker though. He gets excited about dogs and then hysterically screams if one comes remotely close to him.)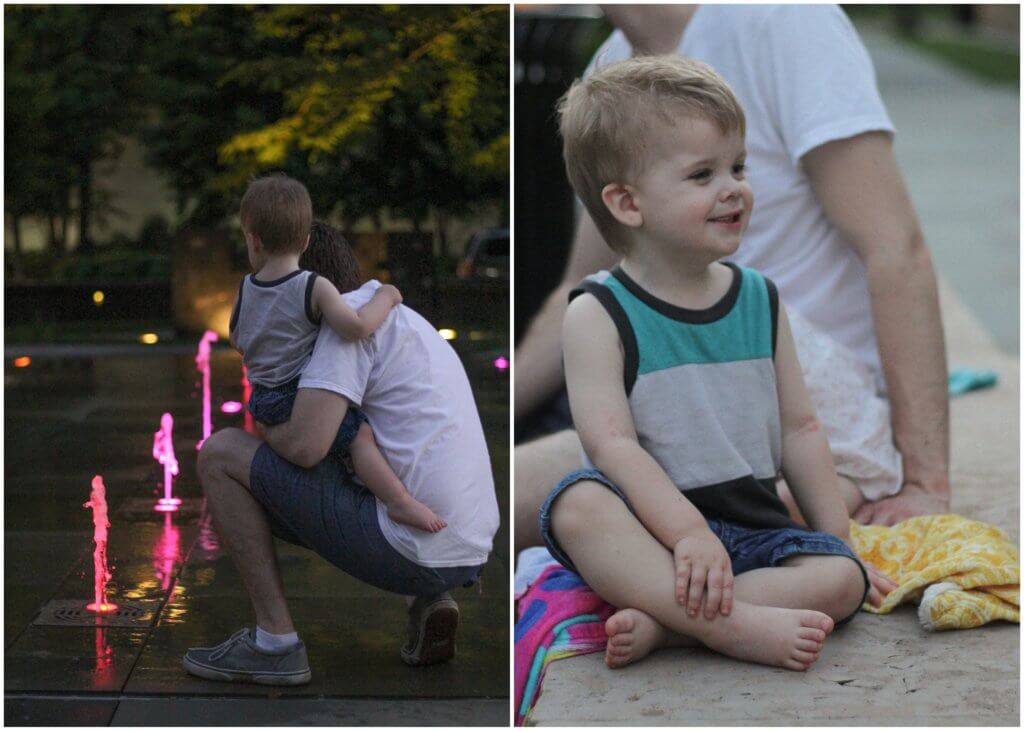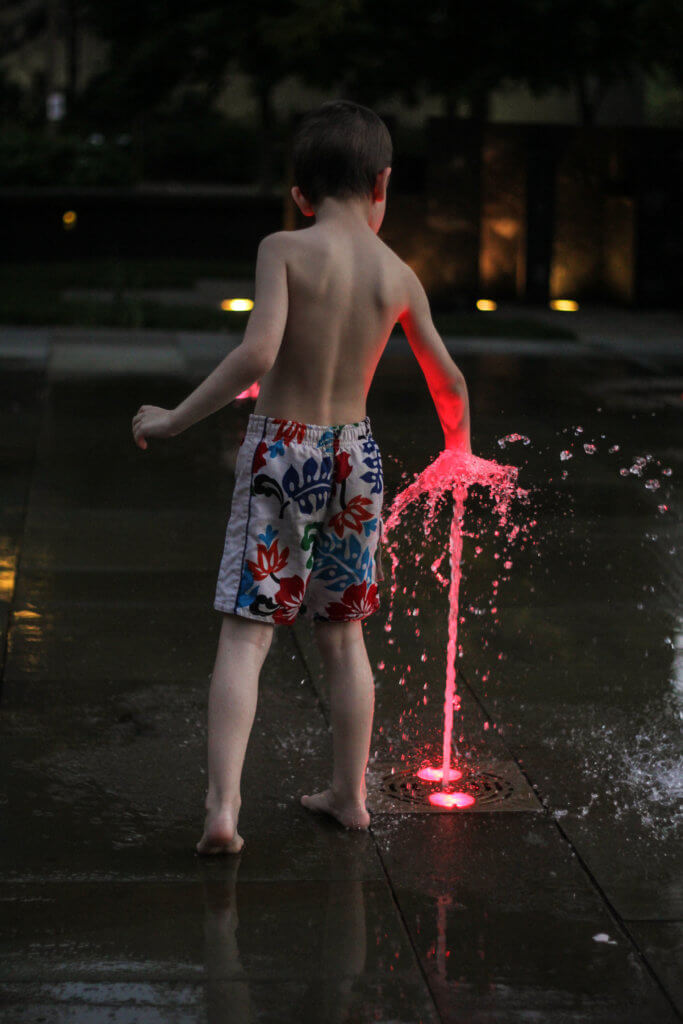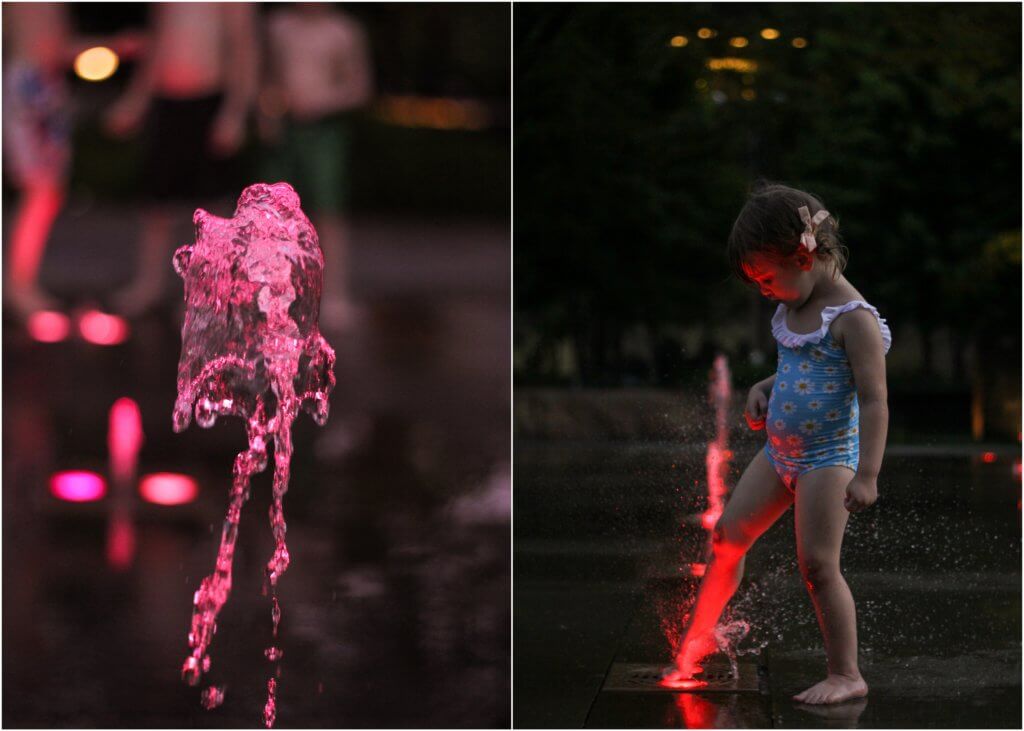 Our favorite part about this splash pad is that the fountains light up after dark. It's so fun and pretty!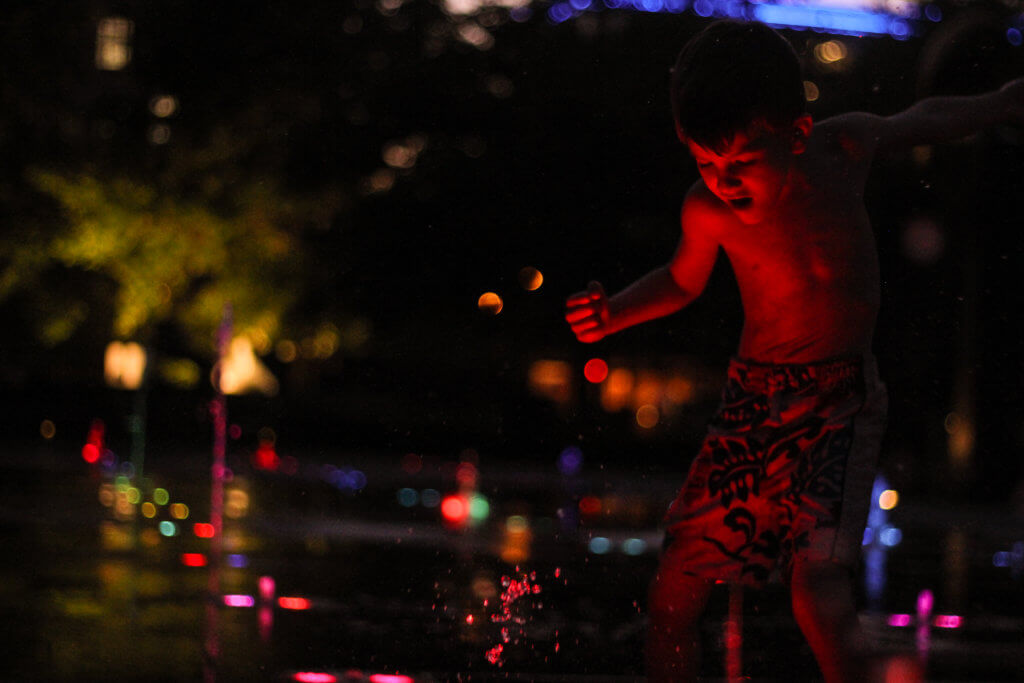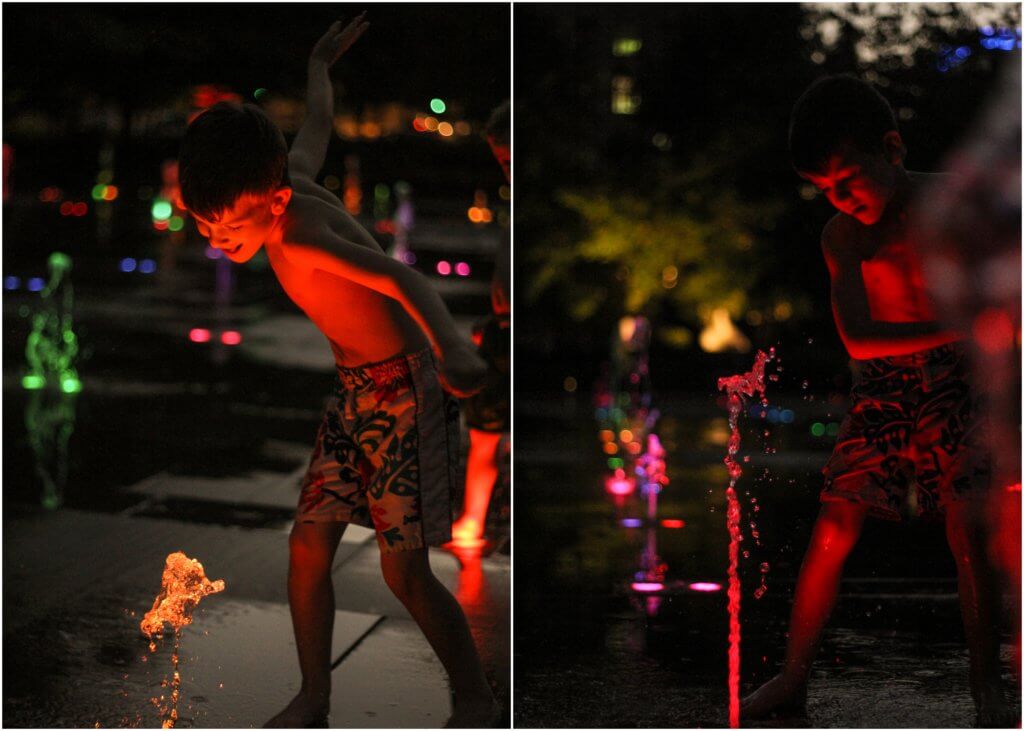 And now I want to go back. For real. But this weekend (meaning Don's weekend, tomorrow and Wednesday) we will be cleaning around the house/yard and gathering things for a garage sale because we have too much stuff! So it's not quite as exciting as getting out and playing but I'll admit, it's pretty exciting to me.
And on an unrelated note, Don finally compiled our videos from our trip from San Francisco last year! It's actually terribly painful for me to watch myself and hear my voice. We never actually planned to do anything with the videos. But now I love that we have something to remember the trip by. Anyway, hope you have a great week!