Happy October! I've been looking forward to this month all year because we'll finally get to meet this precious little life inside of me. I can't believe we're just days away now!
But before we jump into October, I still want to share our September of iphone pictures. There are some repeats from my instagram but half of them are pictures that I never did share.
3 of these photos are from my Grandma's house, on the prettiest property. The front porch steps are where I would sit as a child to do sibling/cousin photos. So it's fun to carry on that tradition. Then there's this picture of Desmond sleeping–it totally cracks me up. Most days I feel like how he looks.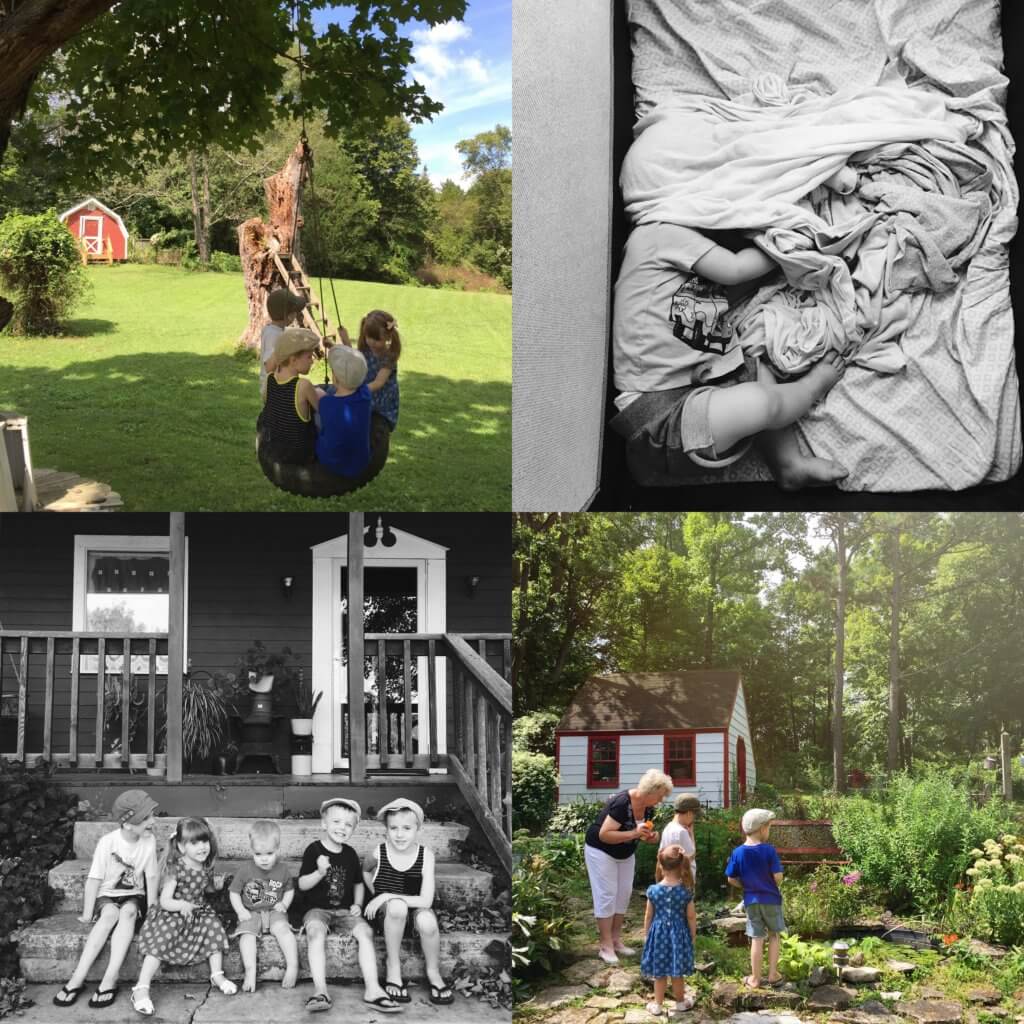 Not much to say here except that I love my family and can't wait to squeeze another sweet face in the mix.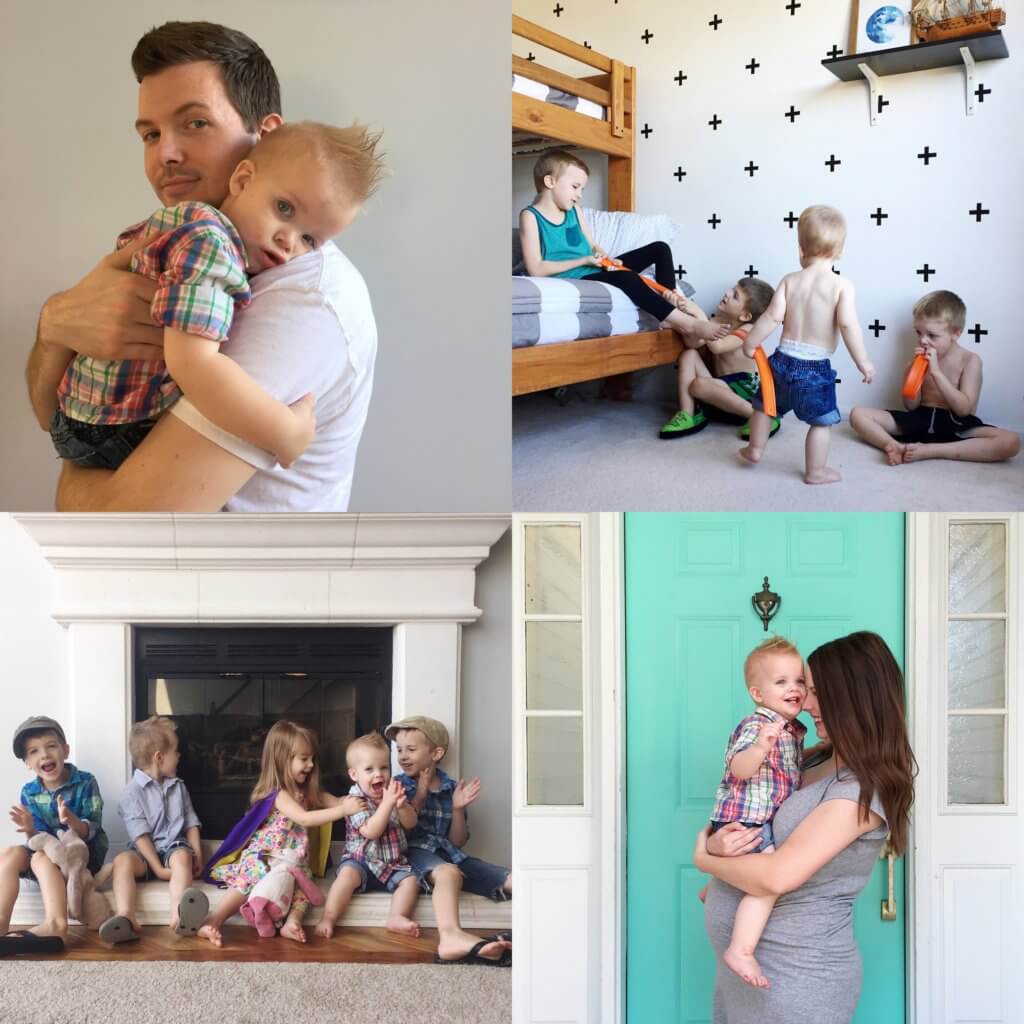 Anniversary dates are a bit different when you're a month away from meeting baby #6. We went over to the side of our church to take some photos for the blog header. Then we had Liam snap a few pictures of Don and I before we all headed out to dinner. We took the kids through McD's drive thru, then planned to get them shakes at Fuddruckers while we ate our meals there. Shake machine was down, lame! So we took them to Lion's Choice for those 25 cent ice cream cones. It wasn't how I would have pictured spending our 9th anniversary but it was perfect!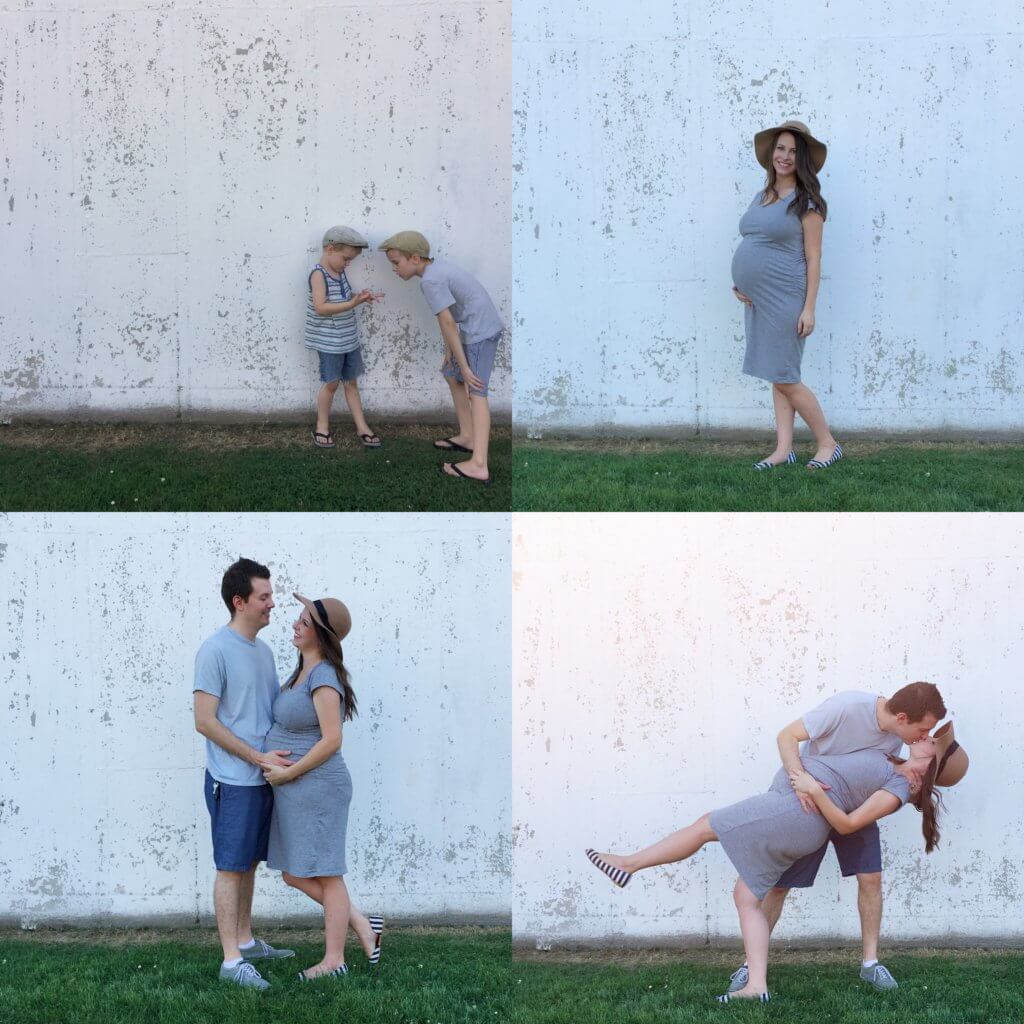 When it feels overwhelming to have all these children, all close in ages, I need to look back at pictures like these because it's so worth it all.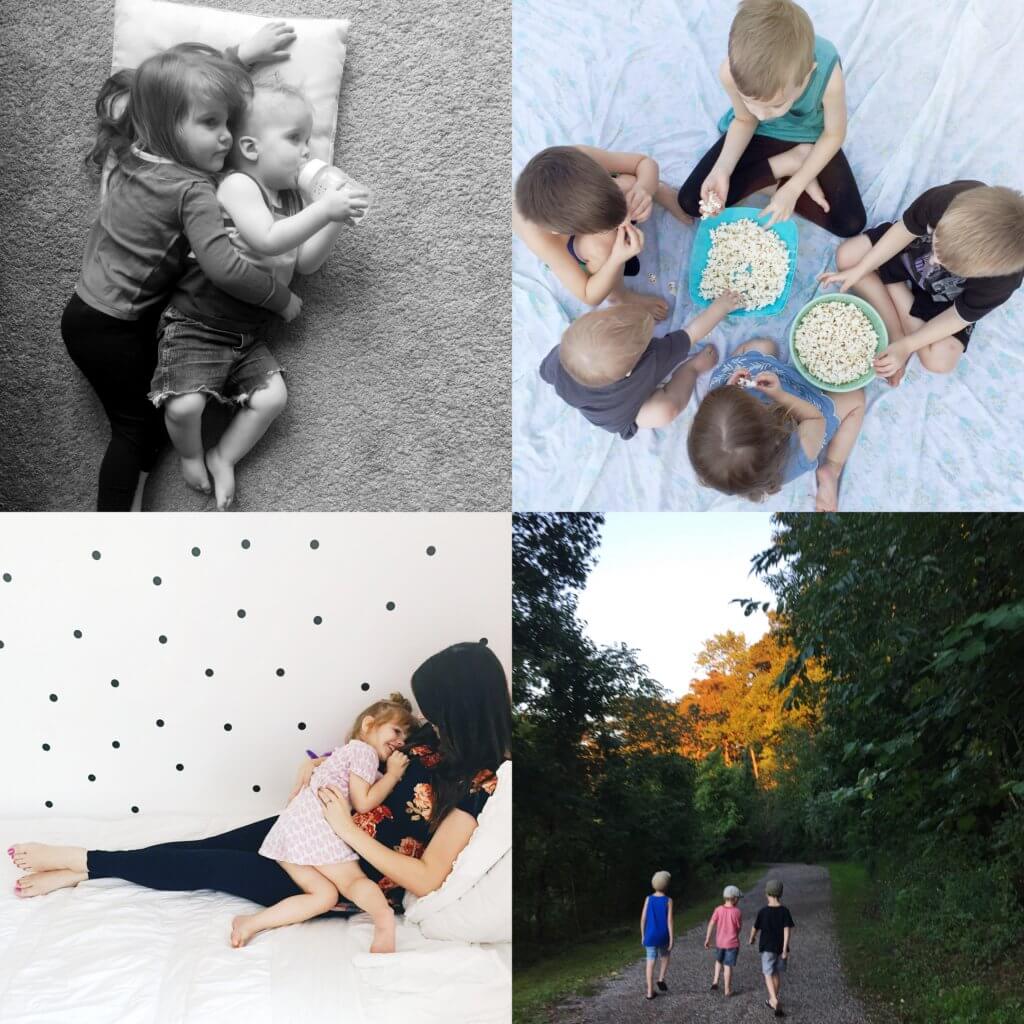 Joining with everyone else out there, I took some "first day of school" pictures of the boys. In the past, I don't think I ever did them. I guess this year was the year to start. Liam started 3rd and he is loving it. Kai is in 1st and he likes it but is not as enthused as his brother. Of course we had to start the day with a donut tower!! (that last picture is unrelated but Liam had an irritated, itchy eye one day so I gave him benedryl. He passed out for like 3 hours. It was adorable and had to be documented. He says he was "awake with my eyes closed." Sure.)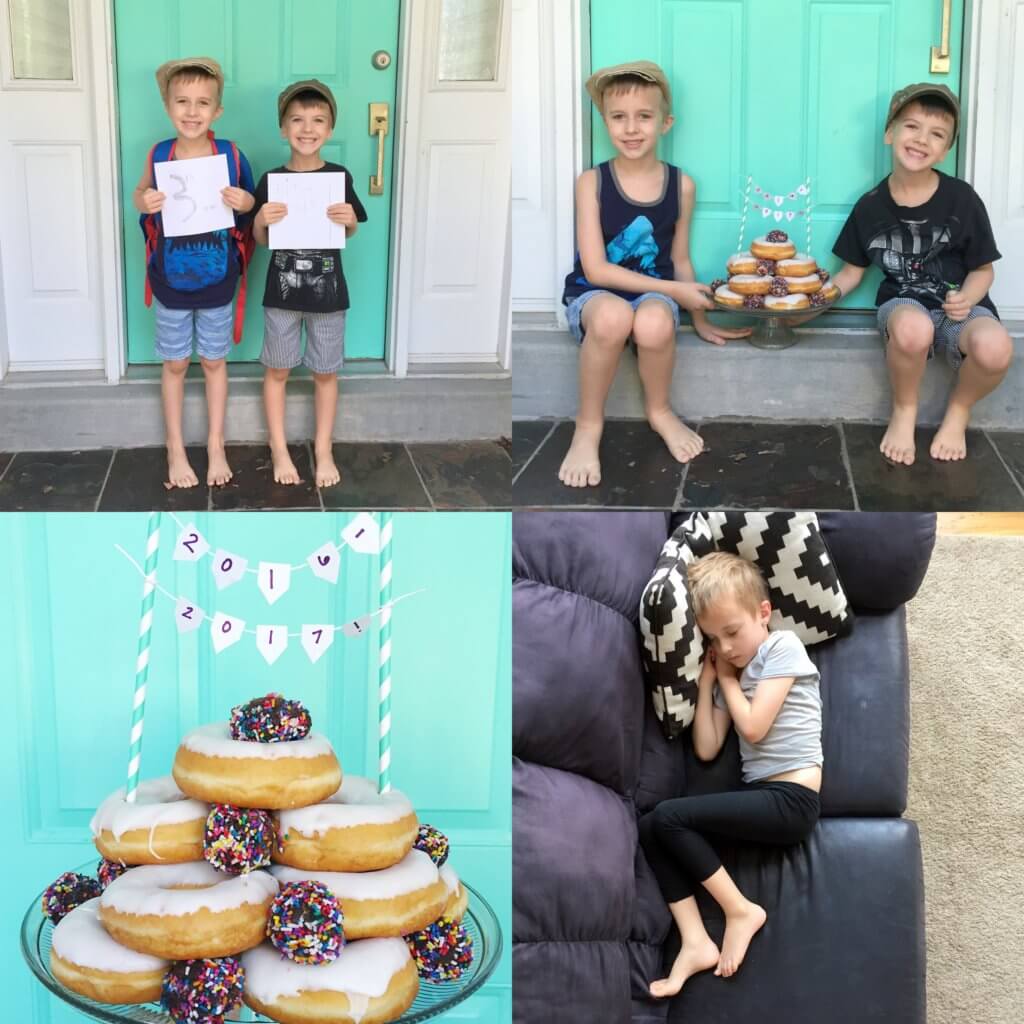 1) 37 weeks.
2) Evangeline helping me make some brownies.
3) and 4) a lazy day, reading in the little nook in Evangeline's room.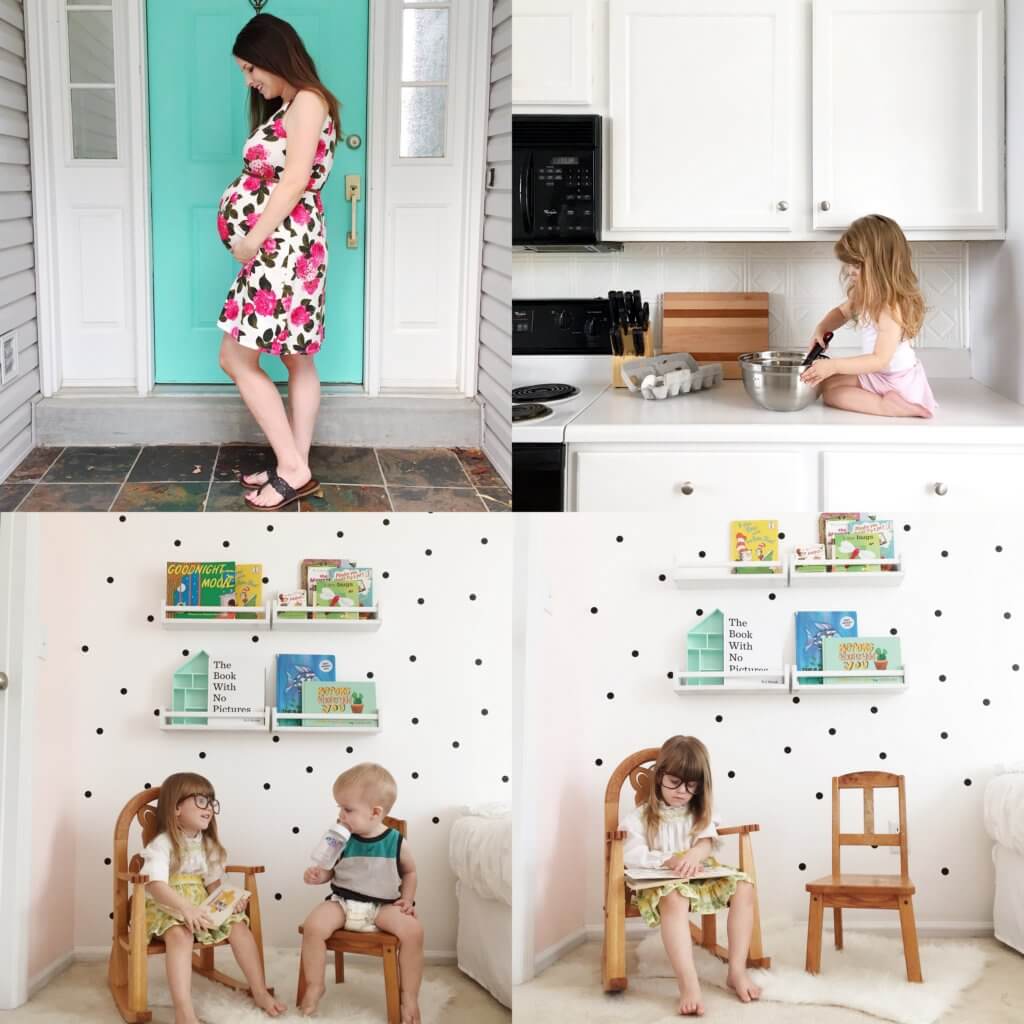 A couple of weeks ago was National Talk Like a Pirate Day. If you dressed like a pirate, you received a free dozen glazed donuts from Krispy Kreme. All 7 of us dressed up (no shame in our game!) and got our free donuts (it should be noted that we gave away a few dozen to friends!) The Wendys right by Krispy Kreme was giving away free Frostys if you talked like a pirate! And Long John Silvers was giving out a two piece fish or chicken meal if you were dressed as pirates. Can you guess what all we did that day? The kids loved it!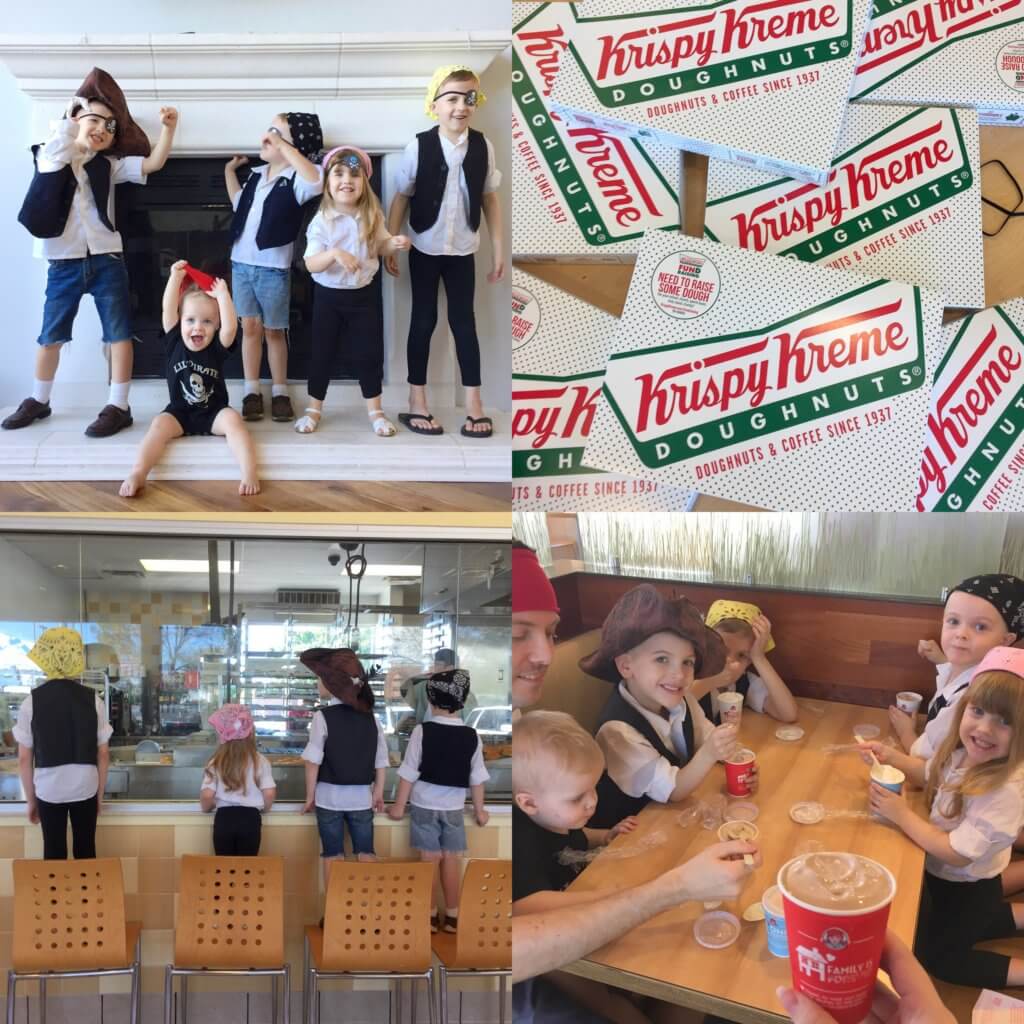 Fall adventures and pregnancy documentation! I'm going to miss this belly soon! I'm trying to enjoy it as much as I can right now.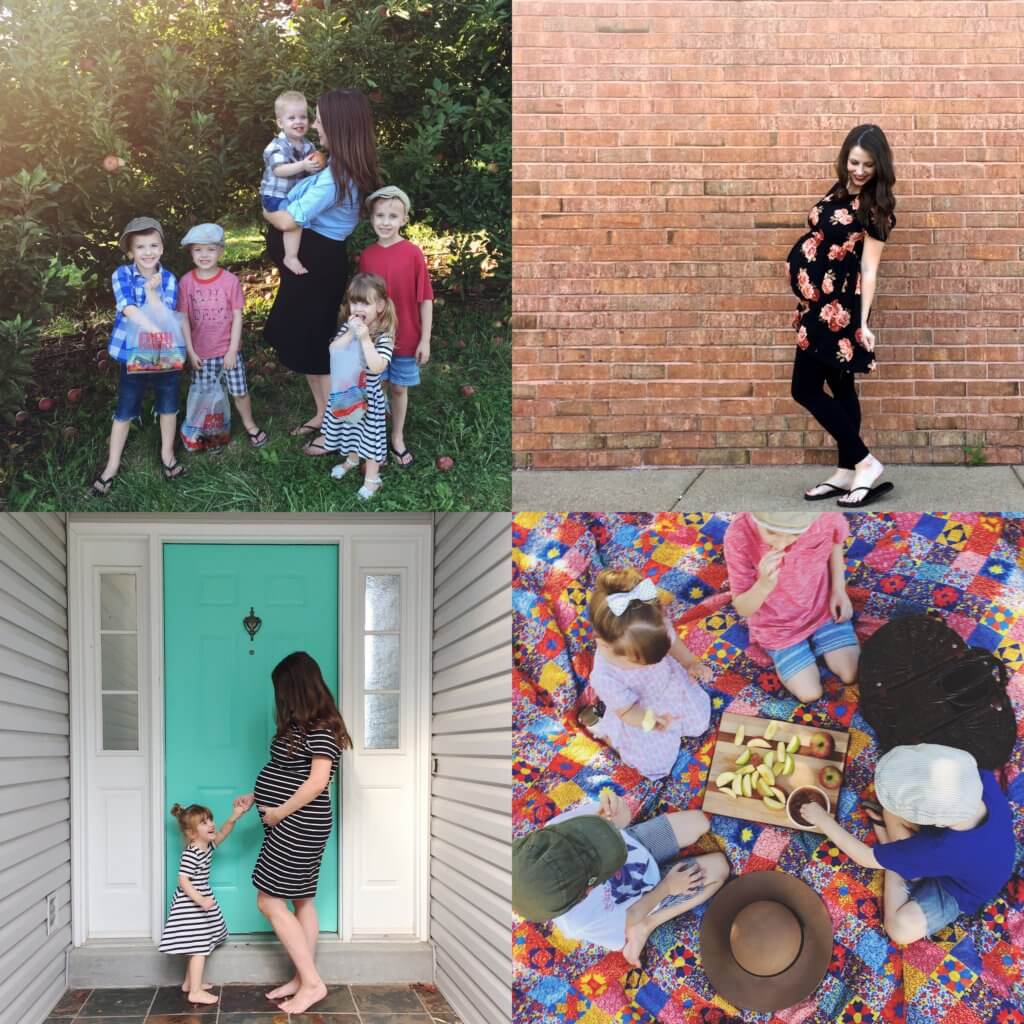 Right behind my dad's backyard is a field of cows. The picture of the 4 kids and the 4 cows totally cracks me up.
That picture of me on my couch? Pretty much how I've attempted to pass the past few days…eating a 3lb tub of cake in my pajamas and robe. Yes, I linked to the cake. Because it was amazing. And is it just me, or do fresh flowers make everything better?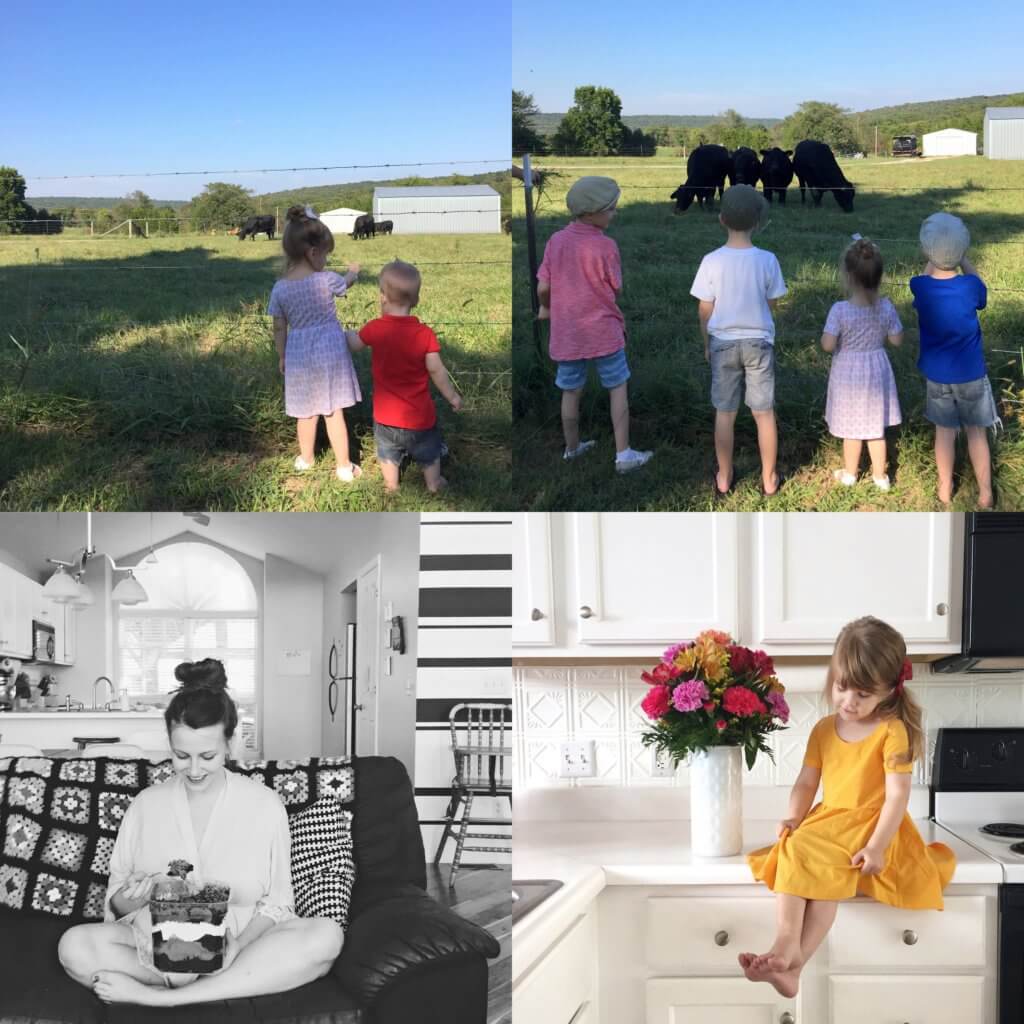 A few iphone shots from our pumpkin patch adventure this past week.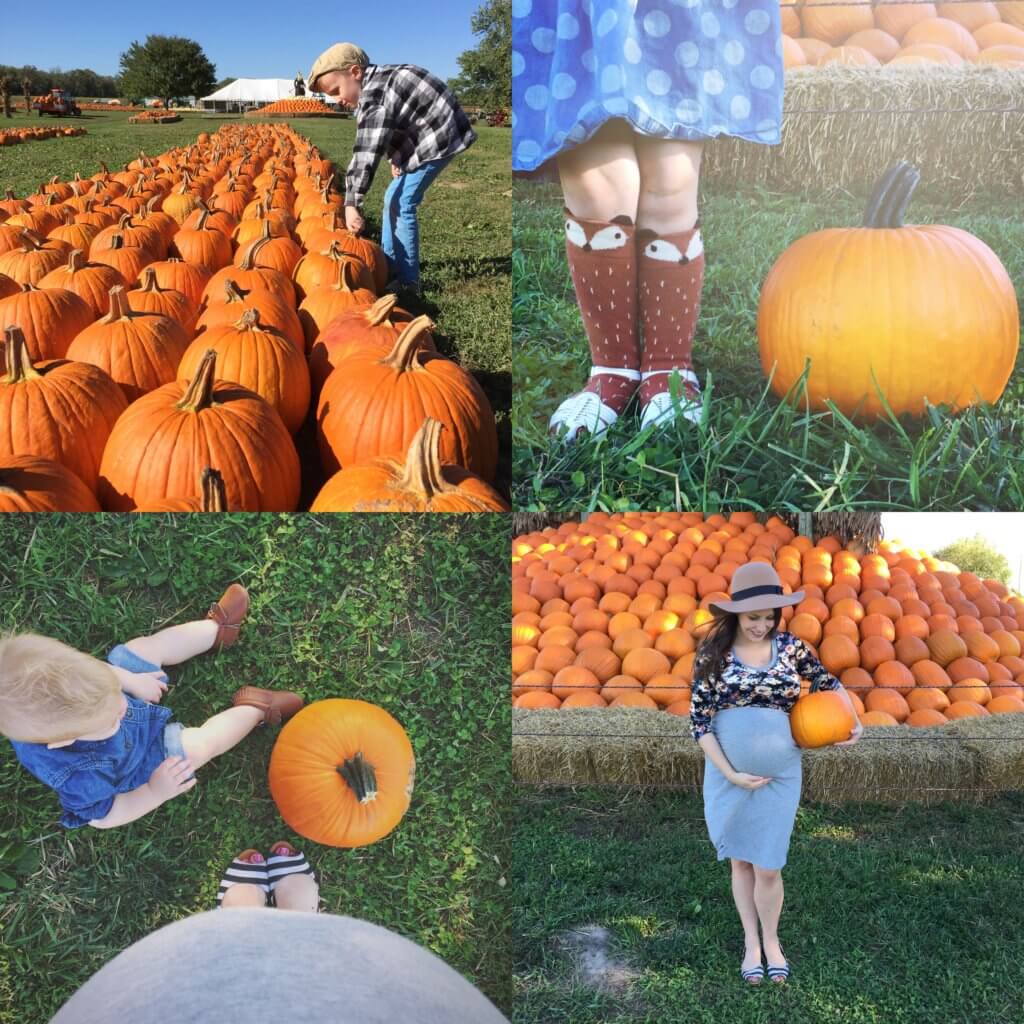 For any of you Kids Say enthusiasts, I'm sorry to tell you that either 1) my kids fell short on saying notably cute/hilarious things this month or 2) I just failed to document them! I only had two little entries that I'll just save for next time around! Sorry!
And can I just say this one more time? It's October! We will be meeting our baby girl any day now and I can finally start referring to her by her sweet little name! Any final guesses on the birth date? Or does anyone want to take it to the extra level and guess her birth weight?