This week has been zooming by. We are still having a blast. But I can admit that it'll be pretty exciting to be back home and to see our dearly missed Tuckahoe family.
Thursday, day 5 of vacation. It was the last day at the beach house. We had a list of things to clean and shut off before we could leave. My plan was to get as much cleaned and packed the night before as we could. Then if there was time, we would head back to the sand dunes one more time before driving to my dad's house. They were planning on having us eat dinner with them.
We got the house cleaned and everything was ready a lot earlier than I expected. So we headed back to the sand dunes. This time I was smart enough to apply sunscreen. I'm sure glad I did. It was a beautiful day, sunny, around 75 degrees. But with the sun reflecting off the sand, we would have had massive sunburns by the time we were done without it.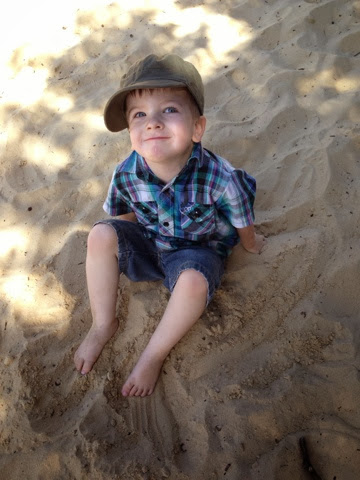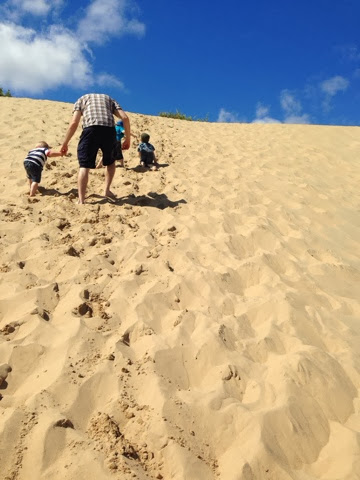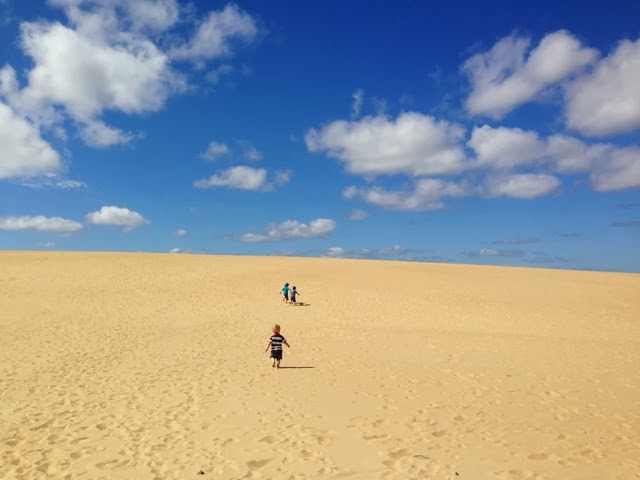 The view had a nice Star Wars feel to it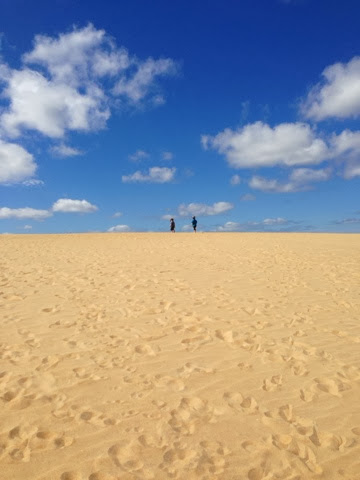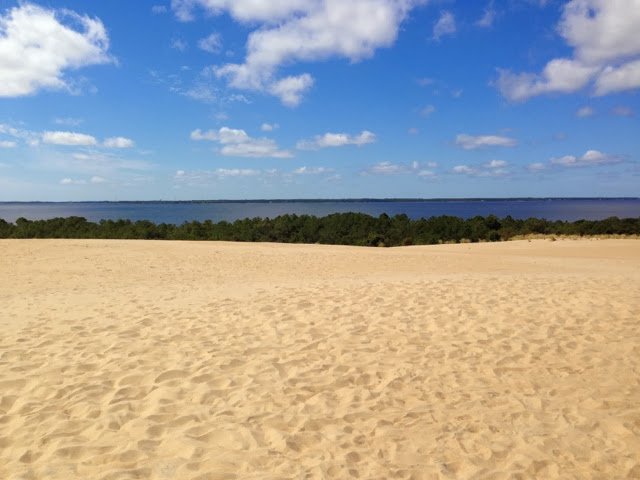 Rolling/scooting down the hills
It was finally time to make our way to my dad's house in Stafford, Virginia.
With a cool 3 mile tunnel.
I think in this point in the trip, the boys were tired of being in the van. We've spent a lot of time in there lately.
My dad grilled some burgers and hot dogs.
We were ready to spend the next 2 days in Washington, D.C.  Little did we know that we would be so sore two days later.