My plan was to wake up and leave the hotel really early. But with 4 young children, things don't always go according to plan. By the time we finished breakfast and loaded up, it was 9.
As we were driving, Kingston was coughing nonstop. I had just mentioned to Don that I thought we should pull over to give him some cough medicine. About that time, he threw up. Fun! So we pulled off the highway to find a place to clean up. We found a gas station called Sheetz. I thought I had remembered the Lees mentioning their love for Sheetz so we stopped there. It was pretty impressive, but Don has a bit of company pride and kept saying the QT Gen 3 stores are so much better.
However, I think the boys were impressed.
After driving a while longer, we needed to fuel the van and our bodies. So we stopped at another Sheetz and ordered some hot dogs and a pretzel to share.
As you drive to The Outer Banks, you have to drive over a few loooong bridges that connect the islands. They were pretty neat but hard to capture the neatness in a picture.
Finally, we made it to the beach house at 4:30! We quickly made ourselves at home.
We unloaded everything as fast as we could so we could drive to the beach and watch the sun set over the ocean.
The beach is only about a mile from the house!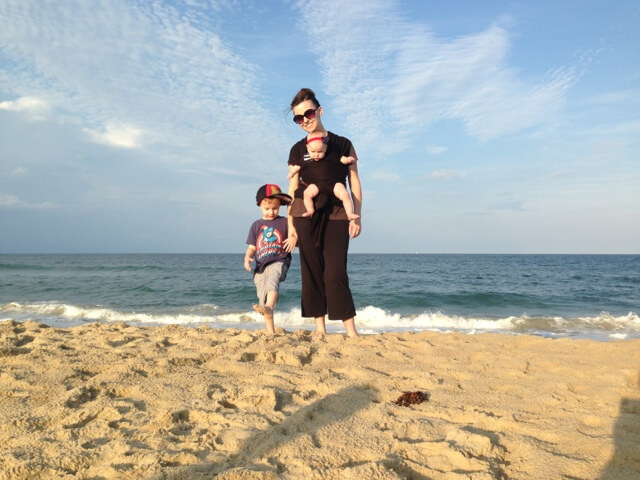 Liam went straight for the water, Kai was very excited to play in the sand, and then there was Kingston….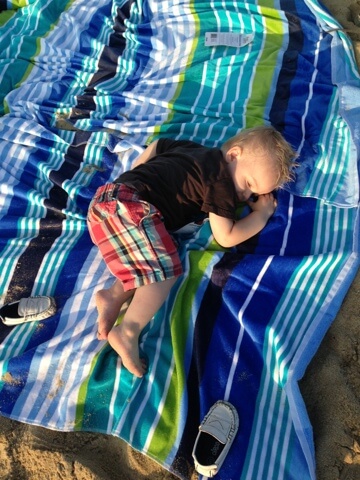 He was terrified to even lift his head from the towel for the first 15 minutes. It sure did keep him out of trouble!
I think Don and Liam could stand there letting the waves hit their legs all day if they were able to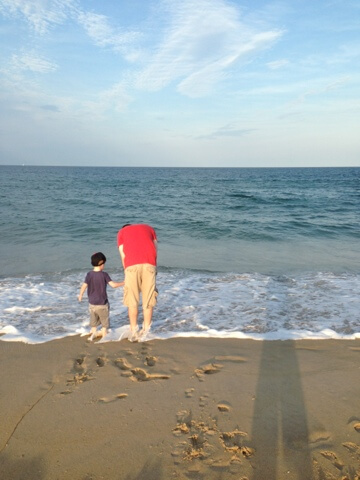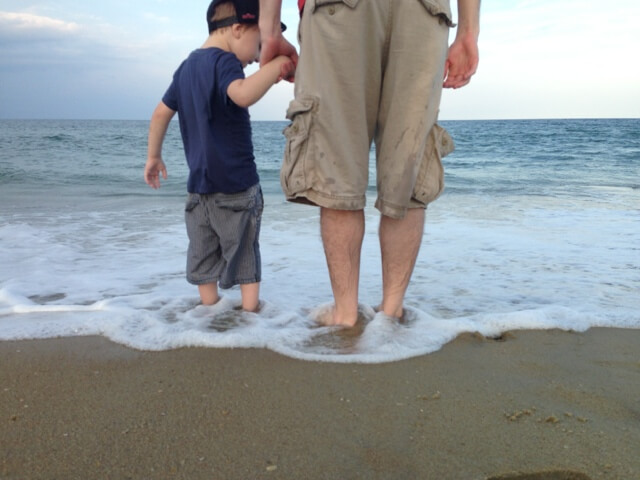 Kingston was slowly warming up to the idea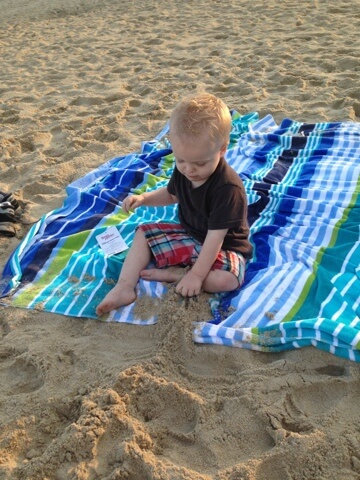 You see that dark cloud in the background? We chose to ignore it, just figuring that's what the sky looked like at sunset. And the sun? Oh yeah, it doesn't set on this side of the banks 🙁 But the lighting was gorgeous!!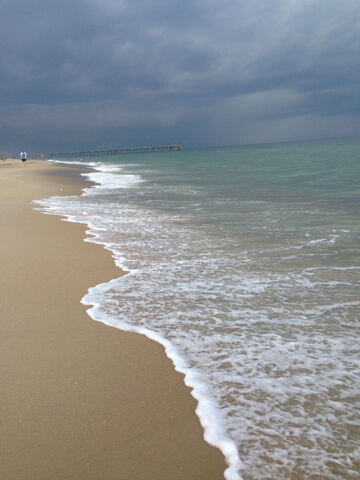 I found this log and obsessively started taking pictures of the boys with it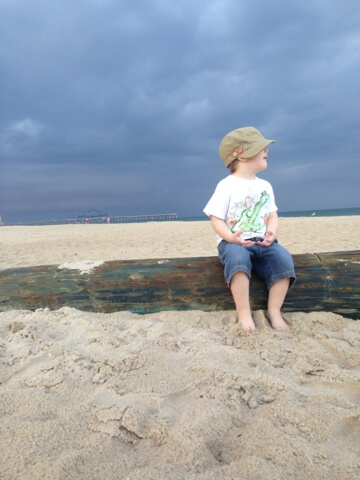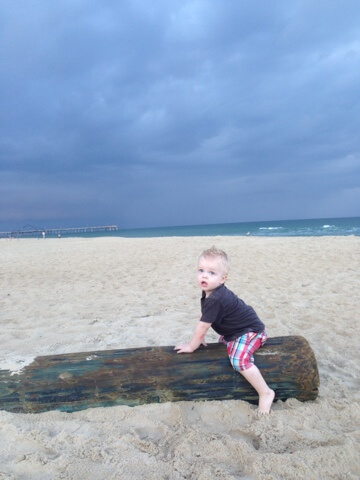 Those clouds are normal, right?