If you thought the hashtag posts were over, you were wrong. I still have vacation, family camp, and a million other things I'll hashtag. Life is more fun with hashtags anyway. I'm sure when the trend is over, I'll just look weird. But right now, I'm owning it!
On Sunday we left the house to head to The Outer Banks, NC. I had been dreading the drive. Don got off work that morning and we left about 45 minutes later. So he had been up all night. I knew that meant I would have to do all the driving for the first part of the day. What I didn't know was that he wouldn't be able to sleep for more than 15-30 minutes at a time, so I had to drive the entire way. We left at 7:21 that morning and didn't get checked into a hotel until around 10:45 that night (we changed time zones so we lost an hour.) The kids all did way better than expected. Liam and Kai never complained about the drive, the entire day. Kingston barely fussed about it. And that was usually solved with a snack.
On the way, I saw a sign that we were passing by Metropolis, IL, home of Superman. So we pulled off the highway to find the giant Superman statue.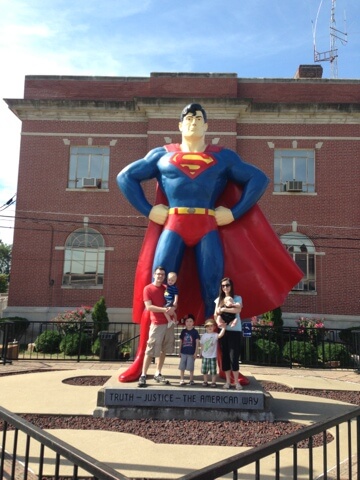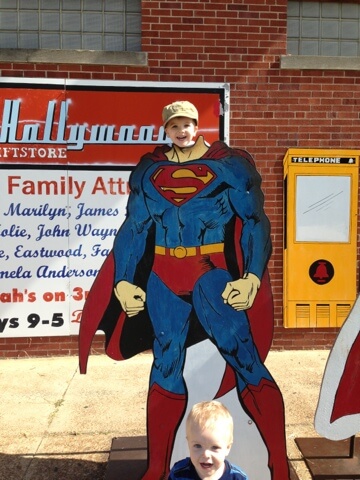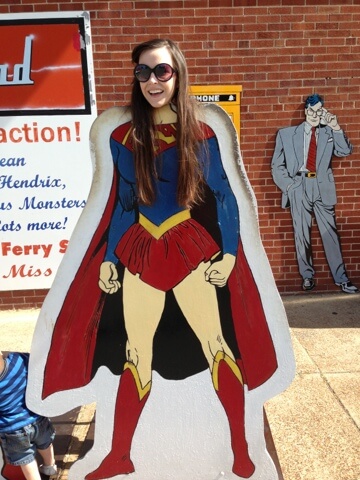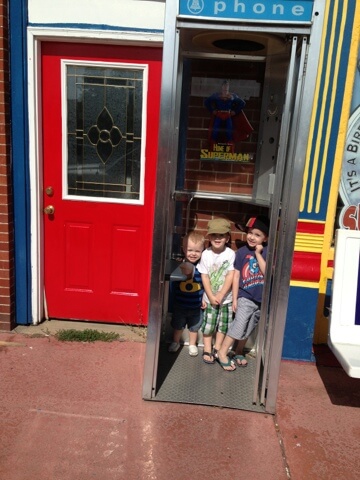 We had a quick stop at Burger King for lunch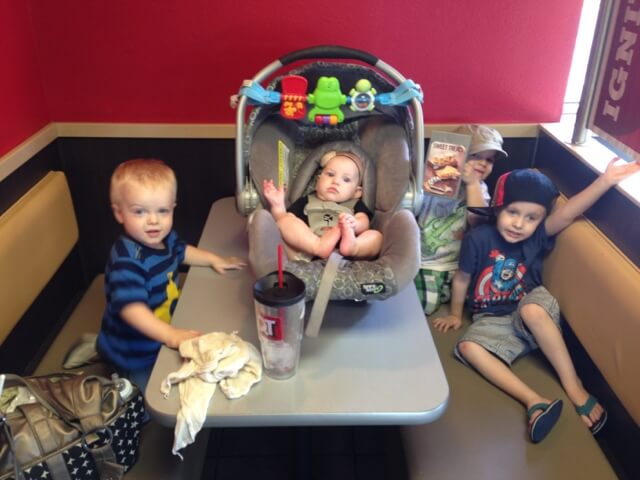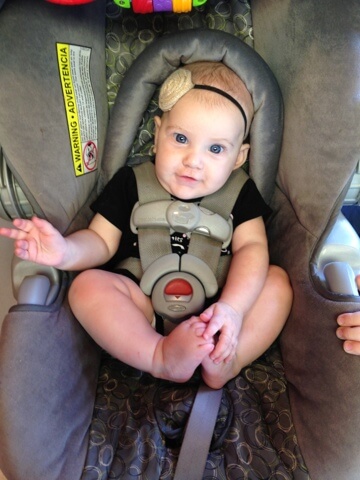 I know I'm a dork for including this picture. But I took this while waiting in traffic. There was lots of construction areas, which really slowed us down in spots.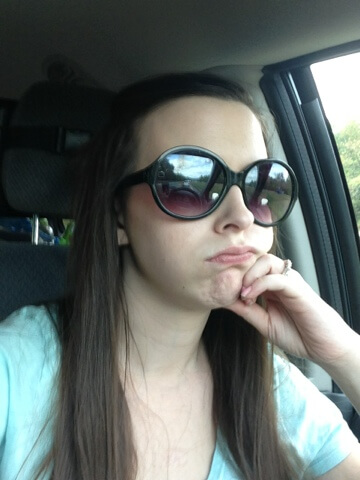 We stopped to get Frostys that evening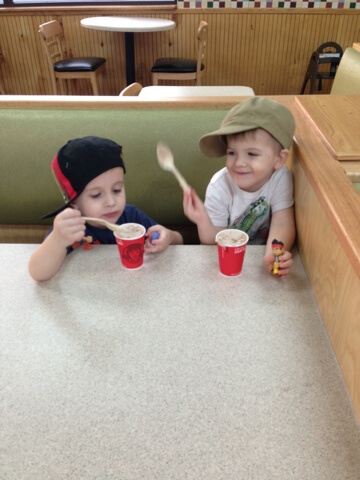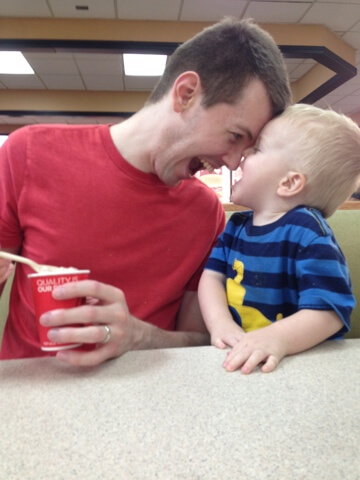 Someone was happy to get out of the carseat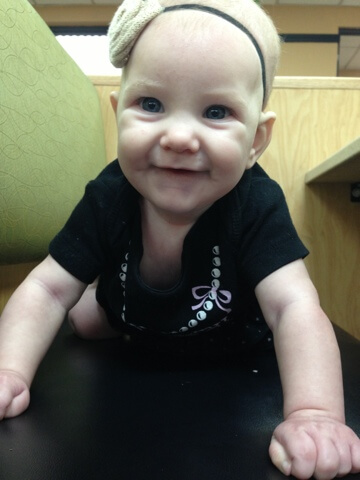 And yes, at one point, we watched Duck Dynasty to help pass the time.
We made it to North Carolina but unfortunately missed all the gorgeous mountain views because I was driving in the dark. That highway was miserable. Curvy highway, super dark, and a tired driver.
We checked in to Sleep Inn and eventually got everyone was asleep between 11:30-midnight.
It was an exhausting day but we were excited to only have 6 hours between us and the beach!!