Can you believe pumpkin patches are already open? When I saw that we had a 70 degree day on Don's weekend, I immediately started googling to see when the pumpkin patches opened up and was pleasantly surprised to see that we were good to go!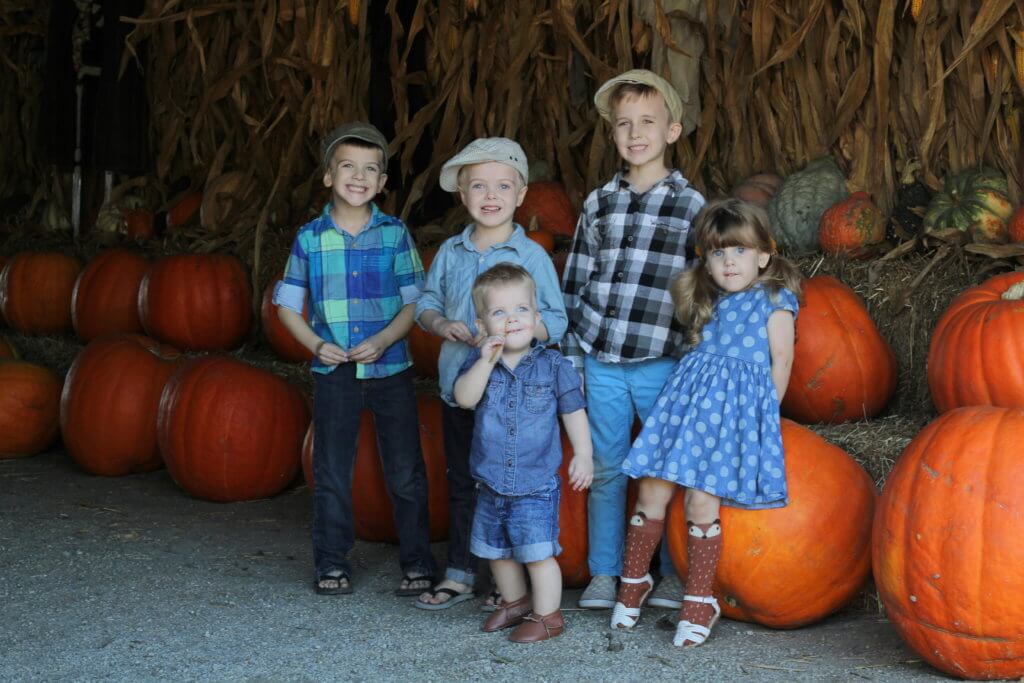 We were planning on trying a different pumpkin patch this year but we were unsure if it was open to the public during the week. And since I had my 39 week (and final!!) doctor's appointment that afternoon, we were close to Rombachs and decided to head that way. You can see our pictures from when we visited last year right here. It's kind of fun to compare the two years of photos!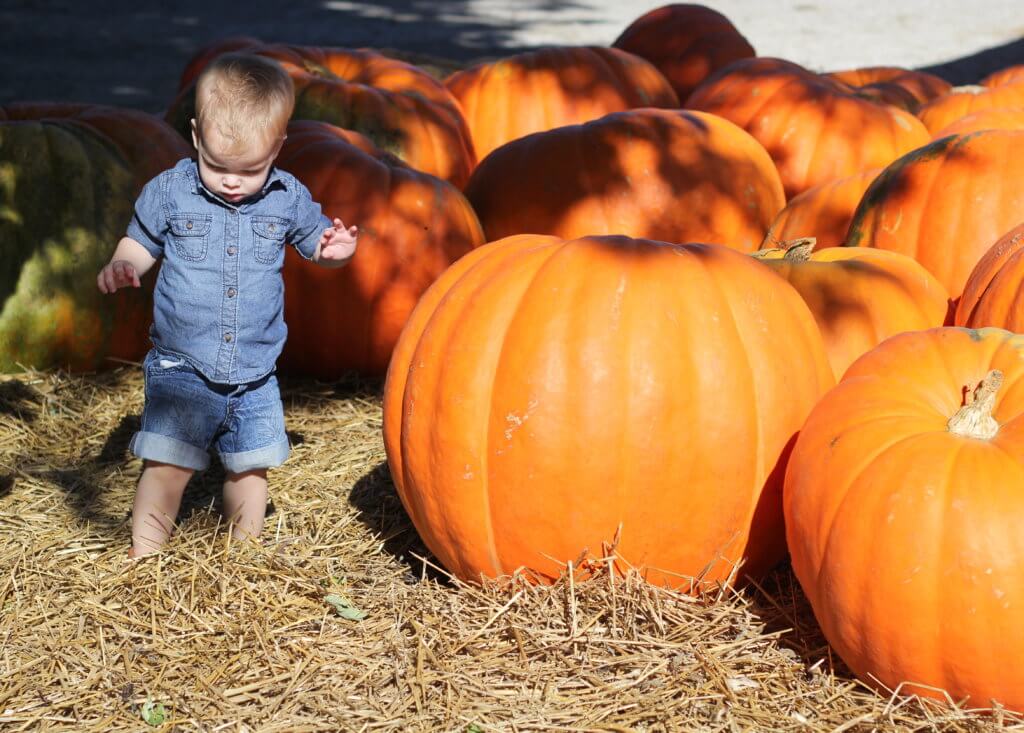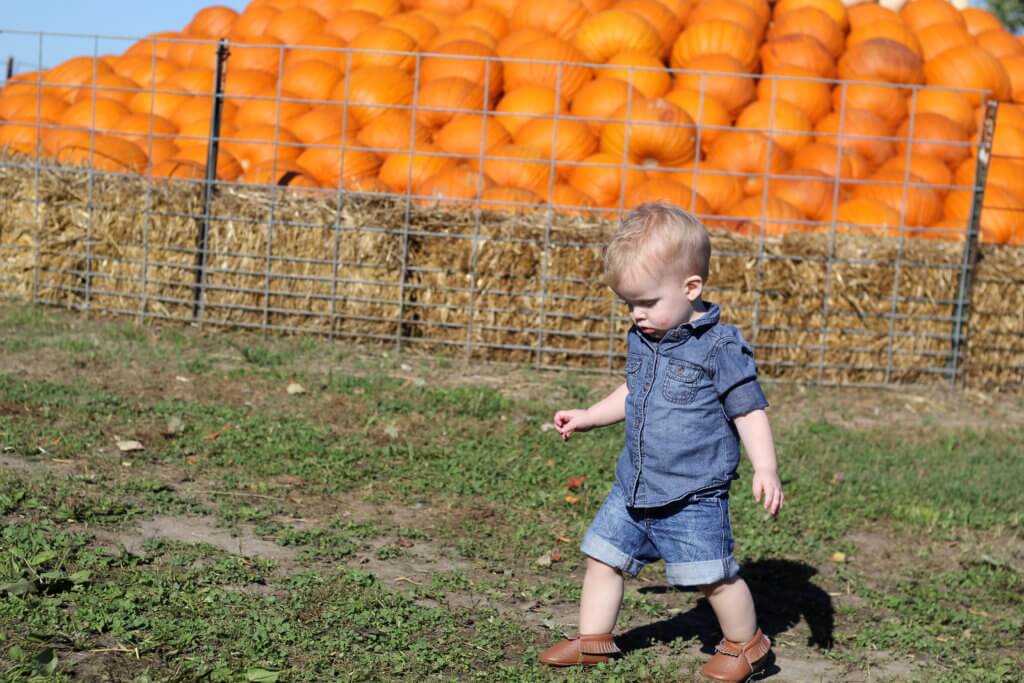 Last year Desmond was just a little baby so this year was a little extra fun because he was able to get out and explore.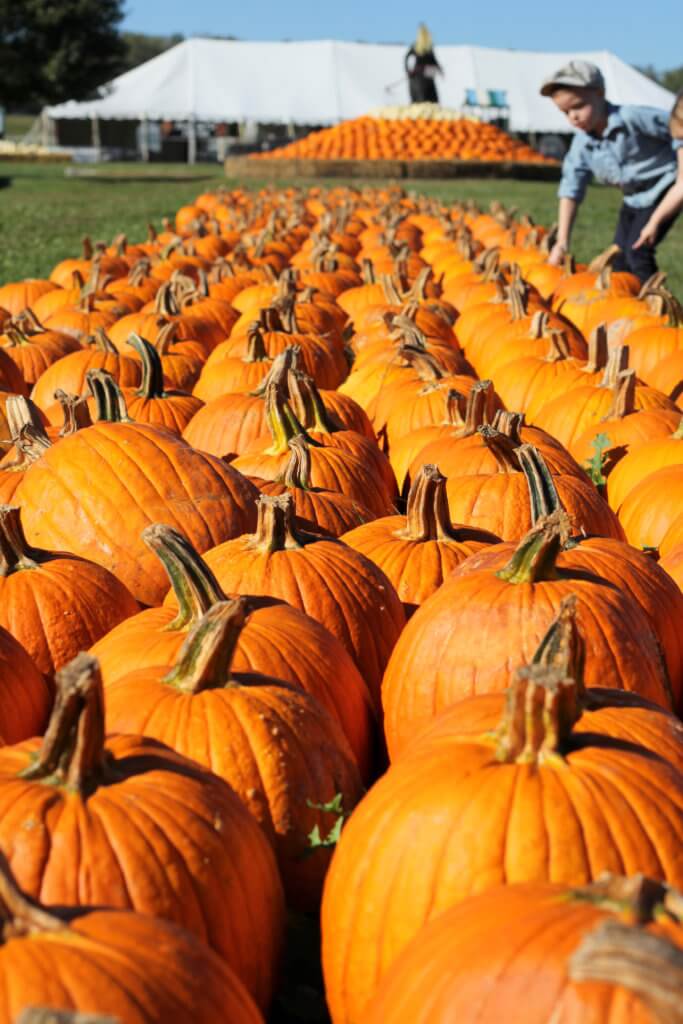 Getting group shots is always a challenge but always worth the effort..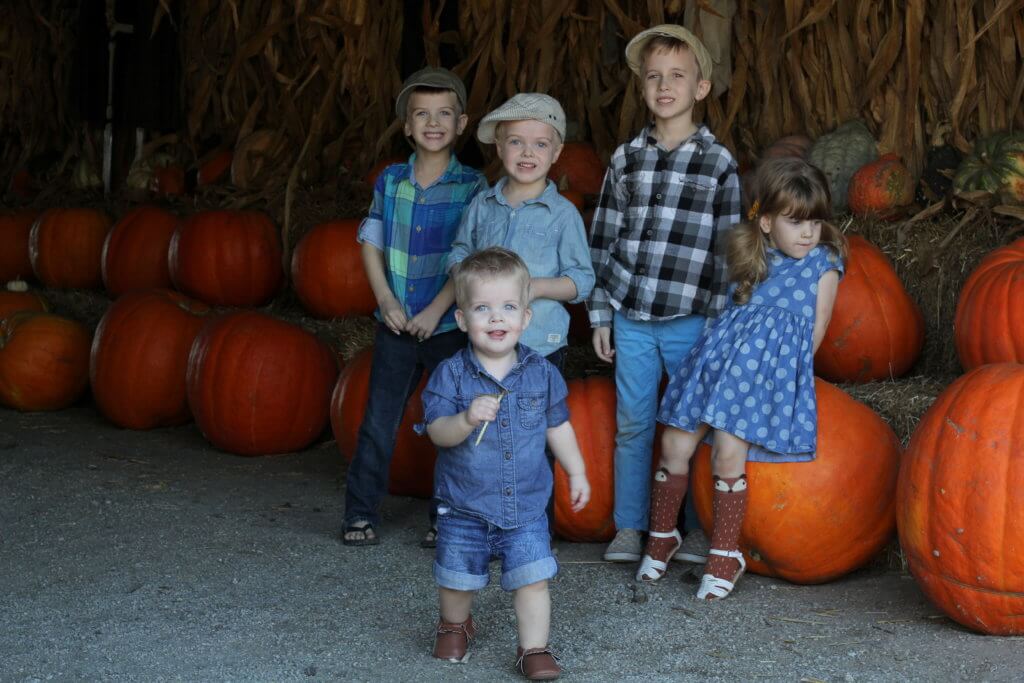 Just like last year, Liam took some pictures of Don and I. I love seeing these two pictures in a row because the second one kind of shows what's going on when we stop to take pictures. Always little ones photobombing or running around just out of frame.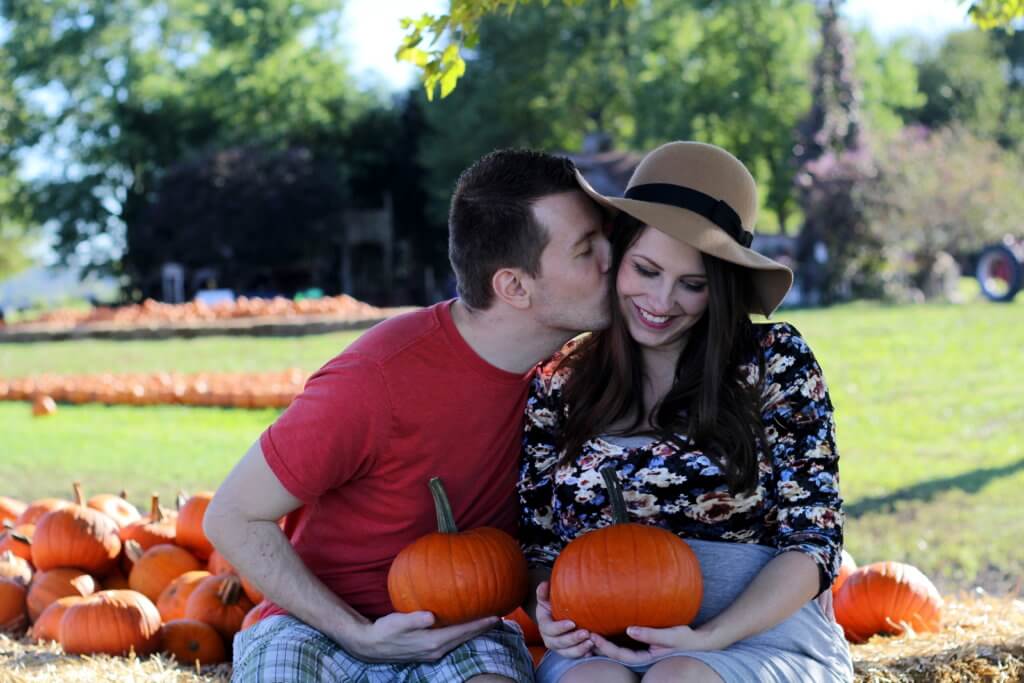 Fall outfits are starting to make their appearance and I'm in love! A few people asked me about Evangeline's socks. I got them a while back from a shop that no longer sells them. I have seen multiple small shops that sell them but I just ordered a couple pairs for baby sister from here. The brown ones were only 76 cents–which is so worth it, even with a little extra wait for shipping.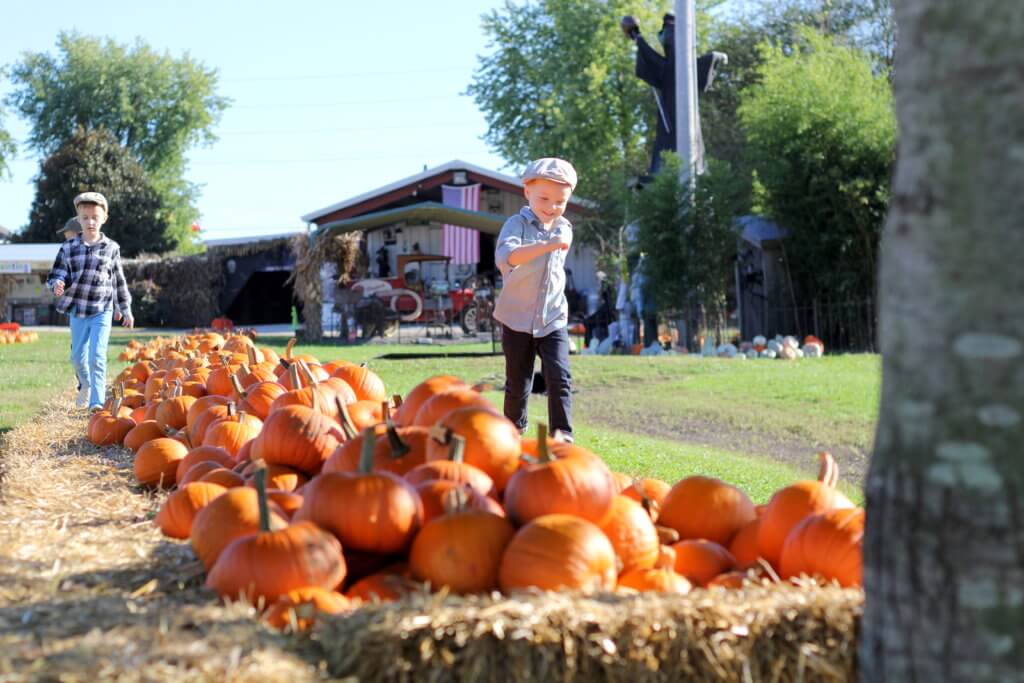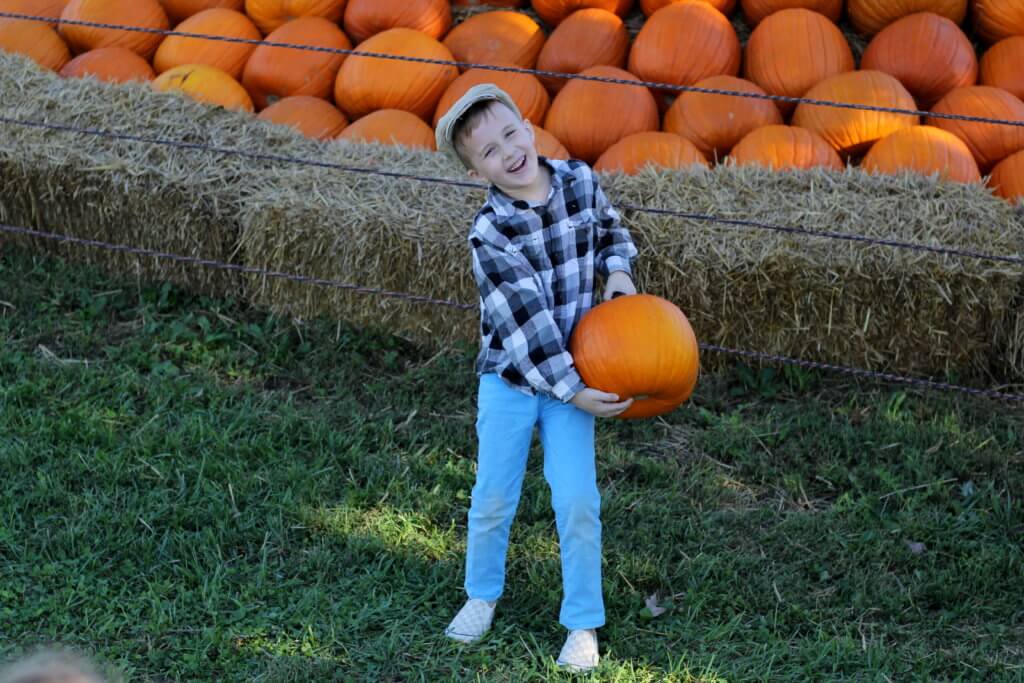 I just found it too perfect that we visited the pumpkin patch at 39 weeks, when baby is about the size of a pumpkin. I couldn't pass up the photo-op.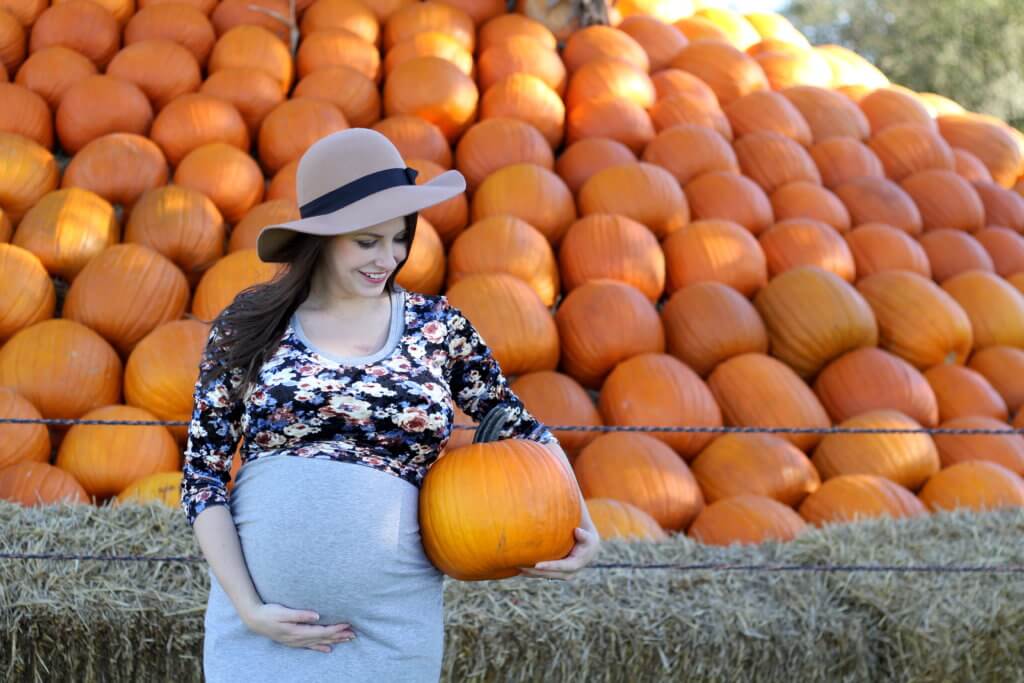 I was trying to get her to smile but the 3 year old attitude took over. The joke's on her though because I love this picture!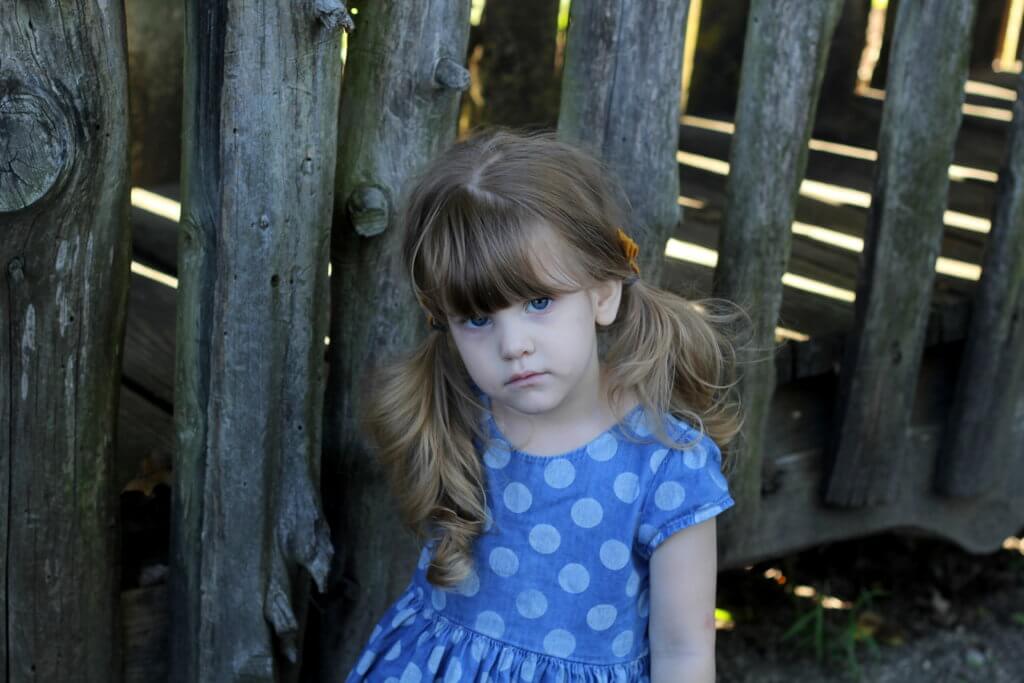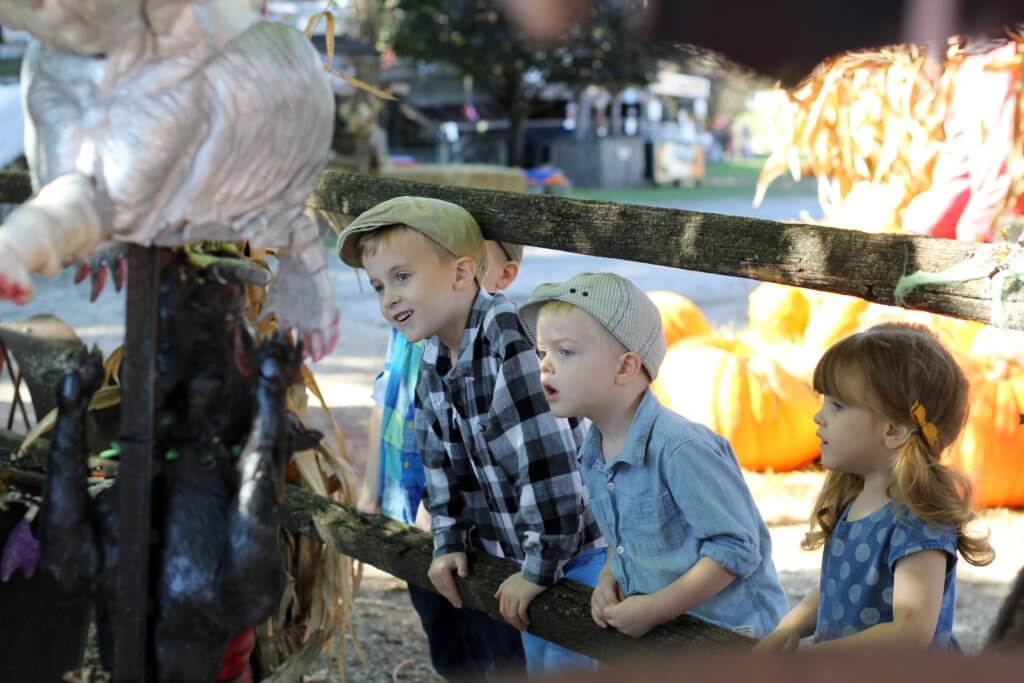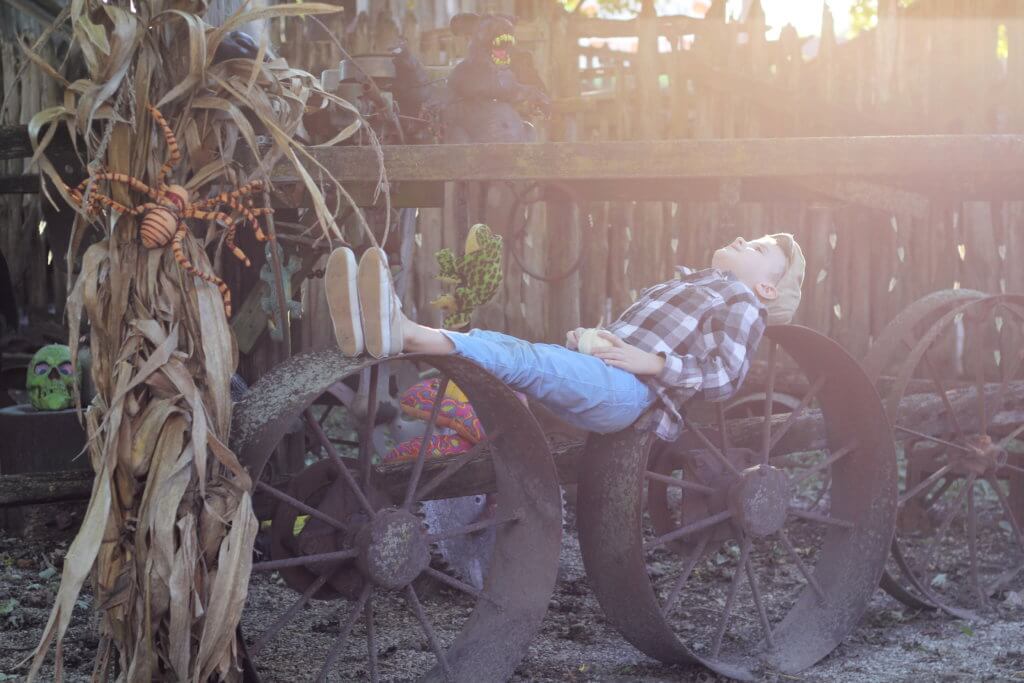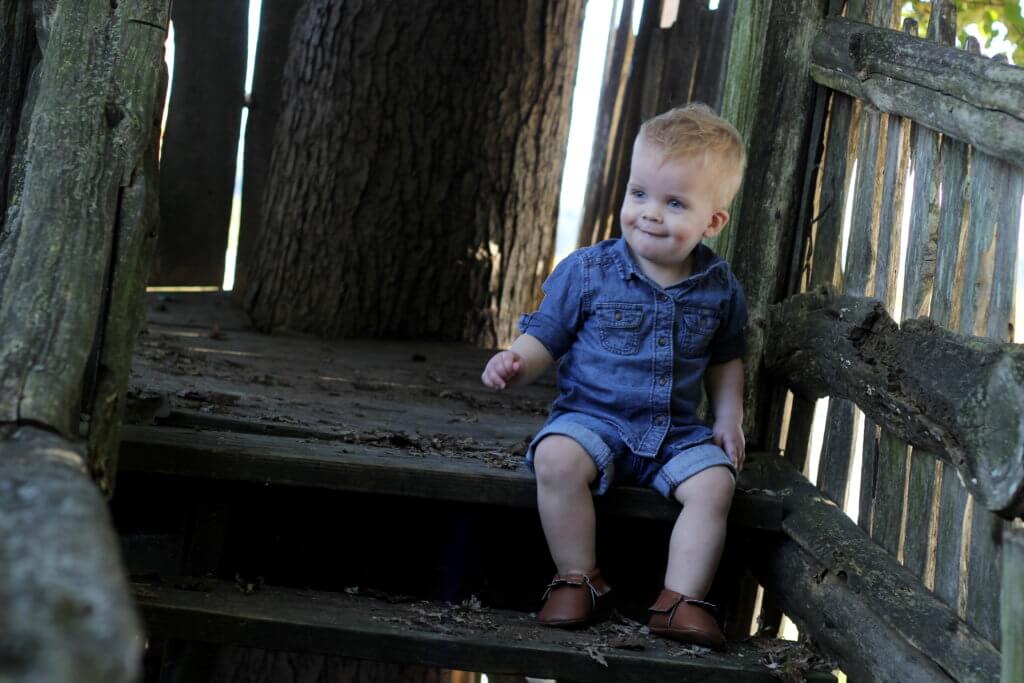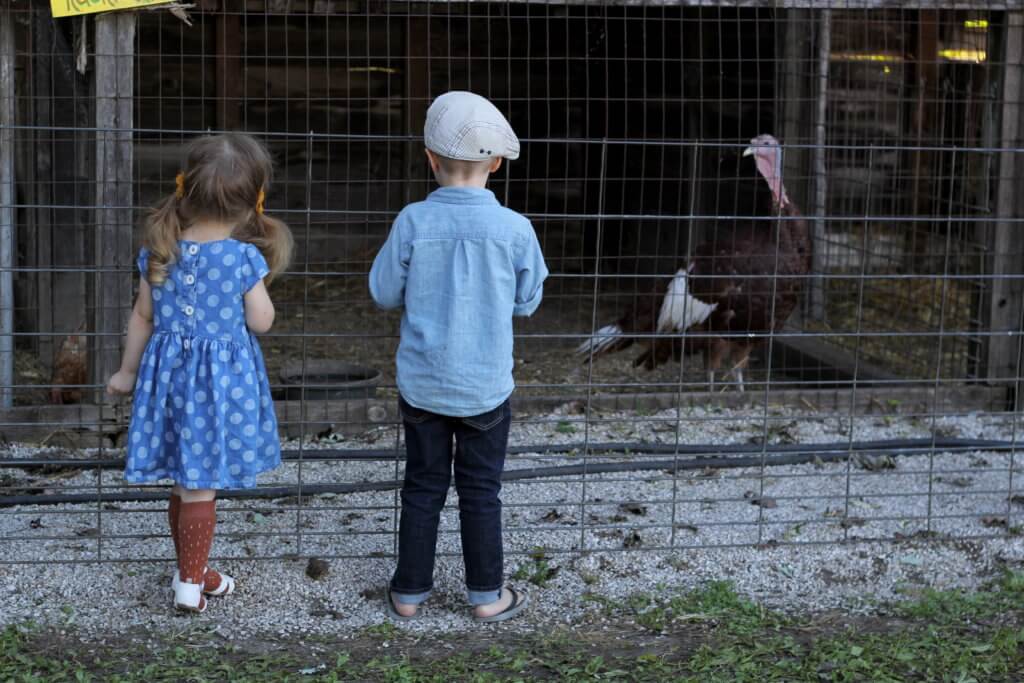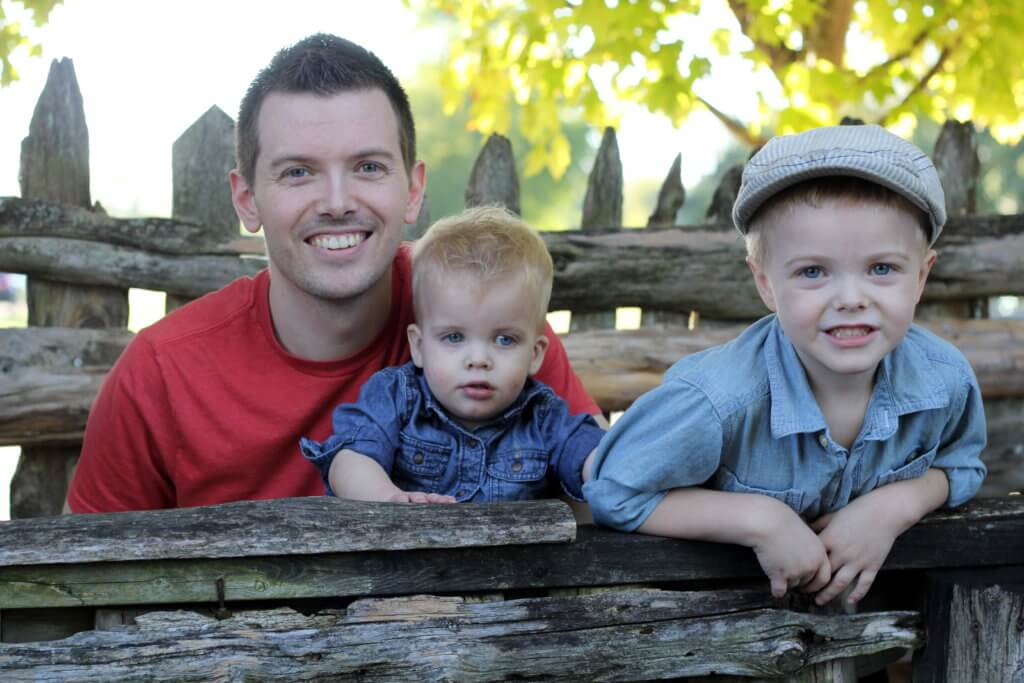 I'm pretty sure this was our last big outing until baby girl arrives! My doctor is out of town until my due date next Wednesday and I REALLY want him to be there to deliver the baby. Not to mention all my friends/family who will be out of town this weekend. So I'm kicking back, digging into a 3lb tub of cake (not even kidding, just check out my instagram) and trying to enjoy this final stage of pregnancy. I am so anxious to meet our precious baby but I know I will miss it all as soon as it's over.
I hope it's starting to feel a little more like fall for everyone else, too!