March was a pretty crazy month! I just realized that I never did report back to the blog about the results from my MRI. I'm so happy to be able to tell you that it came back clean! No mass found in my arm, nothing to worry about! I will keep an eye on it to watch for changes. But as long as it stays the same, there shouldn't be any concerns. It is my dominate arm. So maybe it's all the baby carrying and carseat holding that is bulking up my forearm. We may never know! 

Now for a little recap of March.. (in no particular order)



perhaps one of the best parts about March was welcoming spring!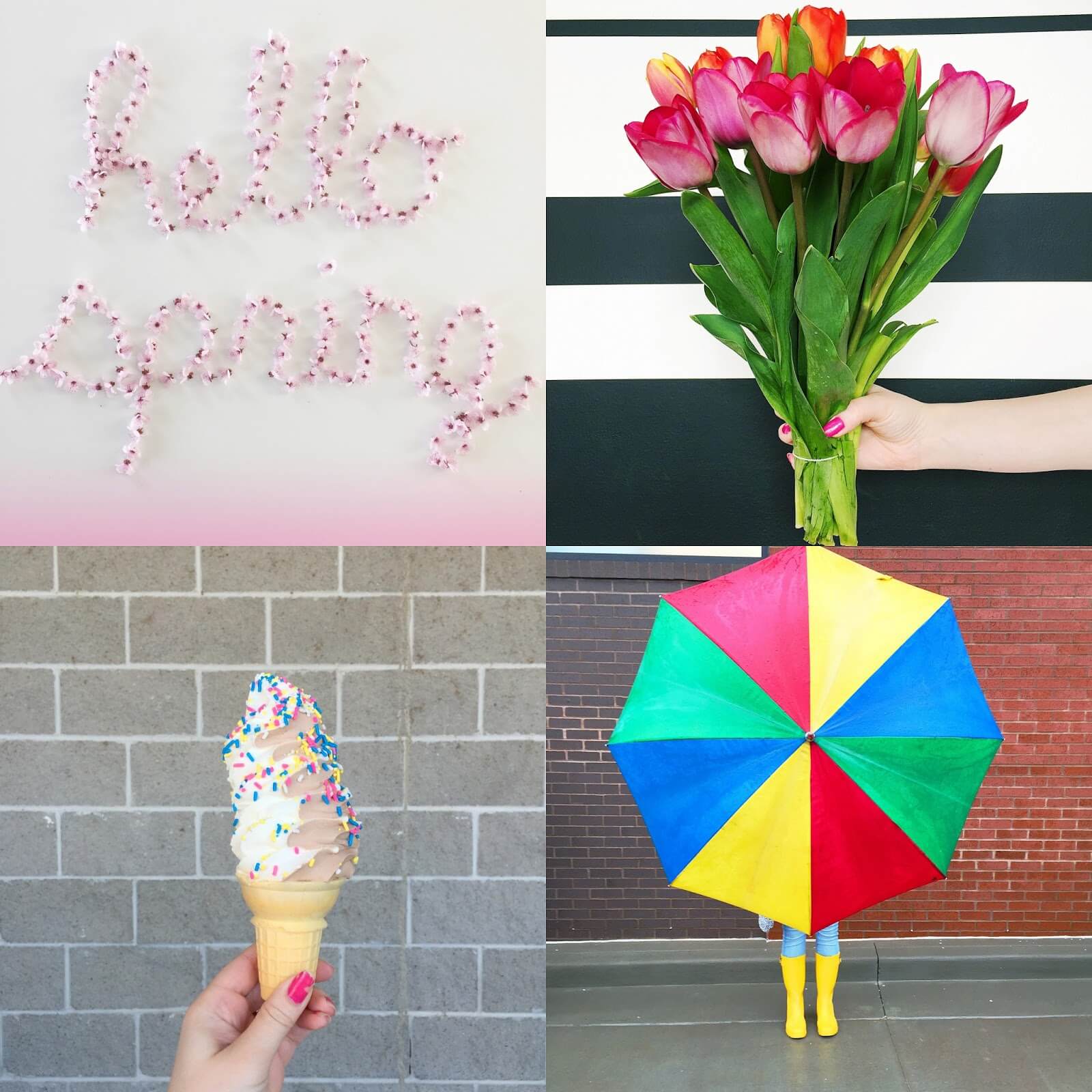 we love tubby todd, and that amazing sunset has me looking forward to the many more we'll see this year from our windows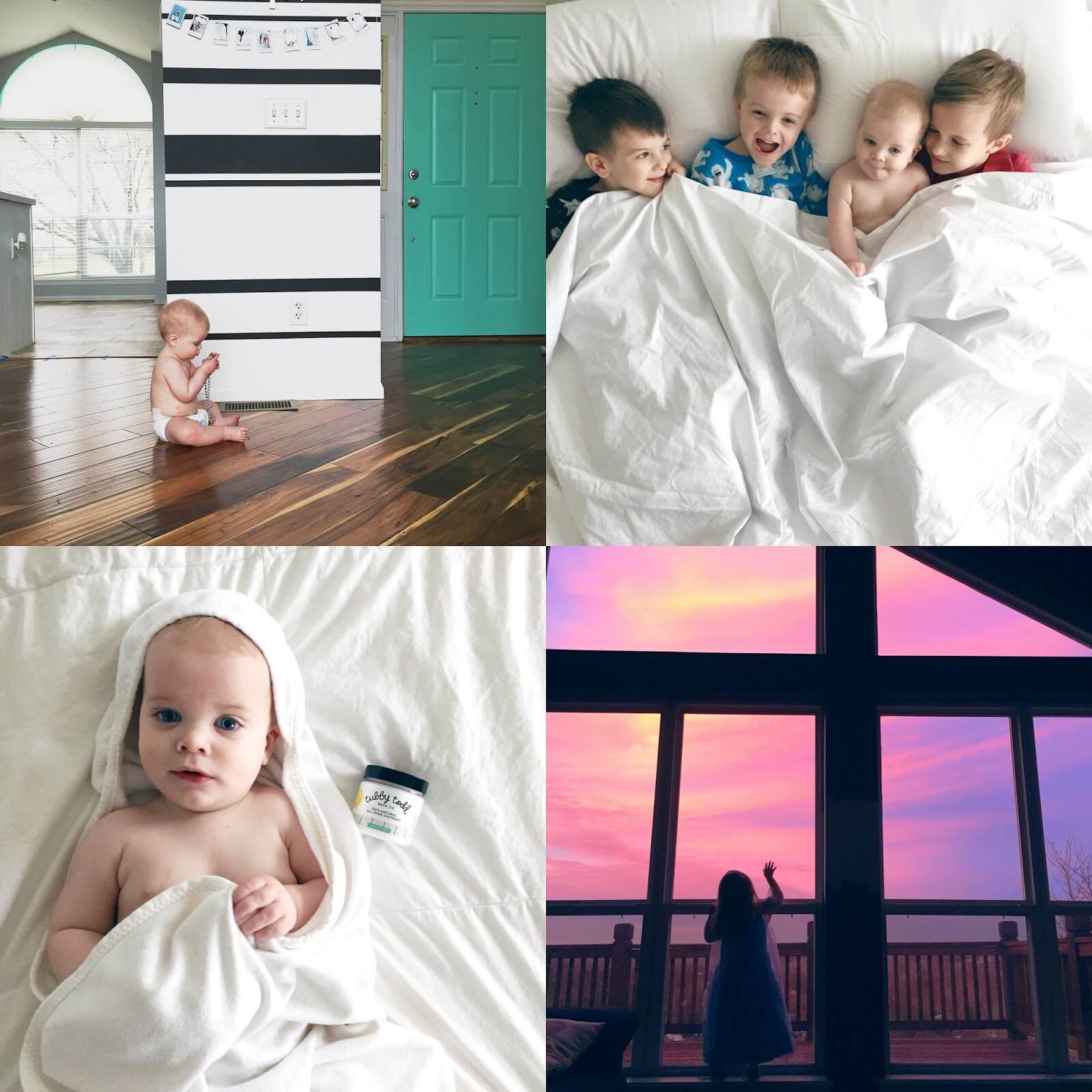 You know I would never miss the opportunity for free ice cream cones! 
And imagine my surprise as I was getting dressed (at only 11 weeks pregnant) when I noticed a belly already popping out! Totally makes me terrified of how huge I'm going to get.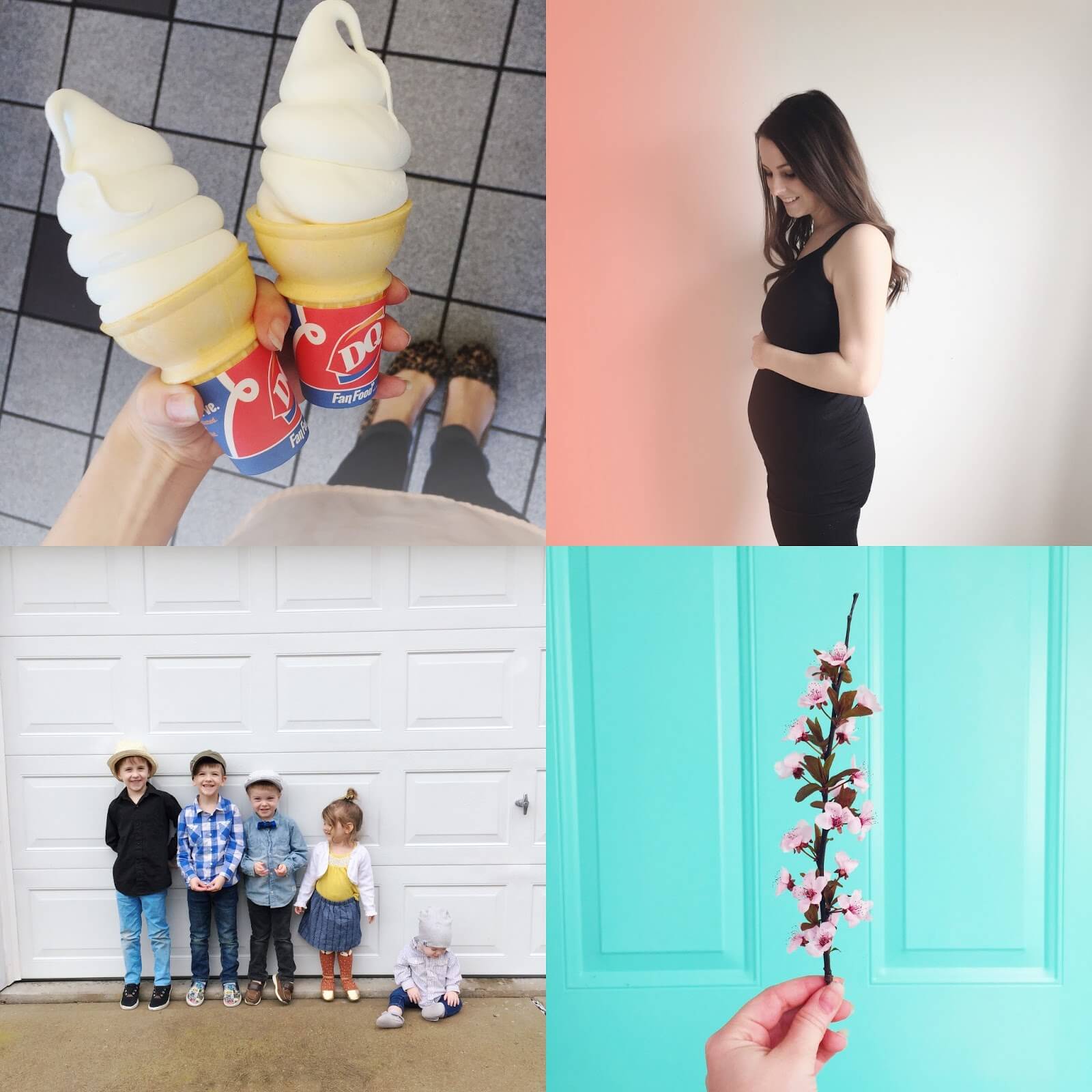 Something I'm working on is being in more pictures with my kids. Any pictures with me usually end up deleted or buried on a hard drive. But with what we faced this past month, I just want to be in a few more pictures with them.
Also, we visited a racquet ball court a couple of weeks ago. We didn't play, just showed up to take pictures. But I love the buildings!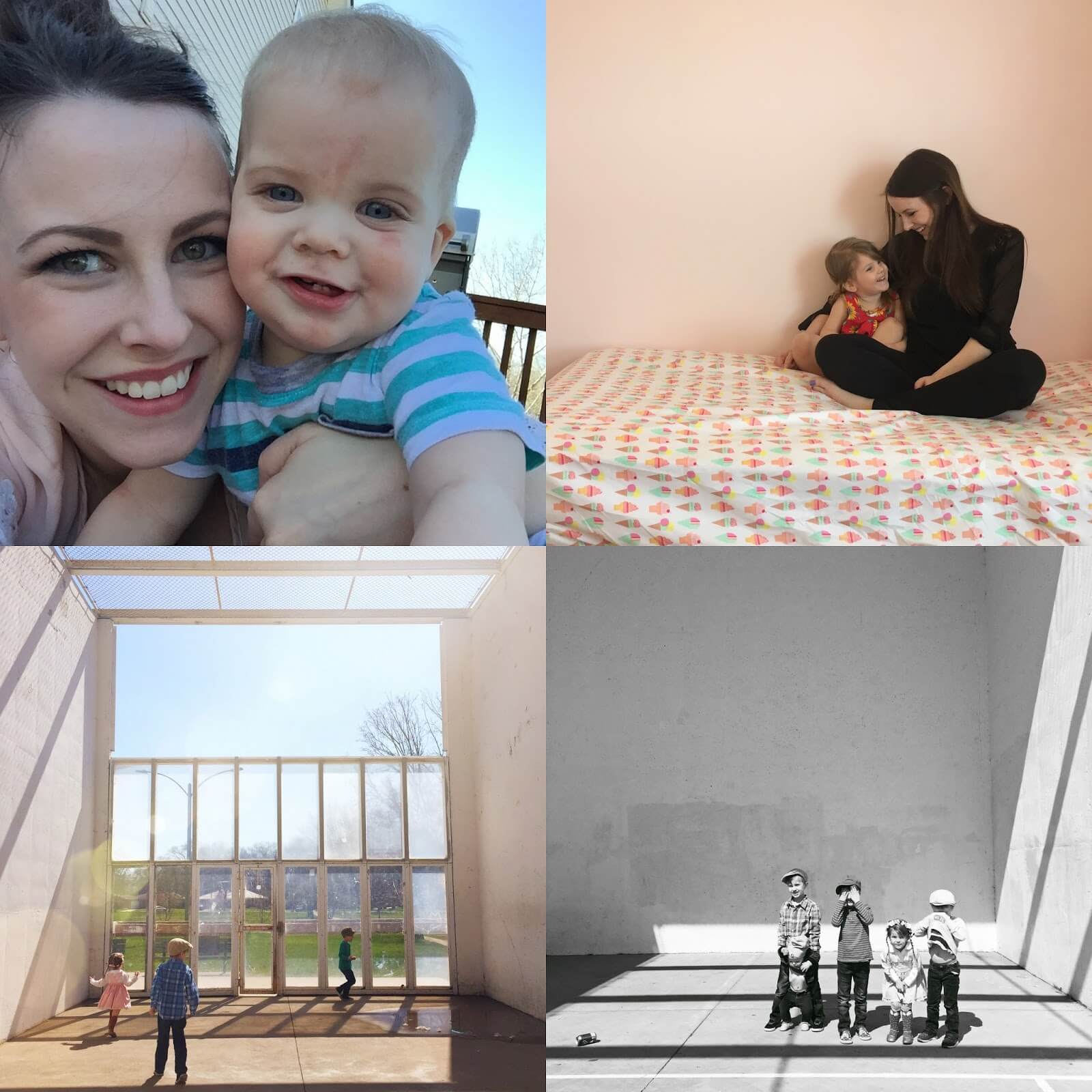 a few pictures with the family/kids. And most likely the last snap of me and my 2 BFFs before Stef has her baby. It has been so much fun being pregnant with them! (that was last Sunday at 12, 37, and 22 weeks–I think!)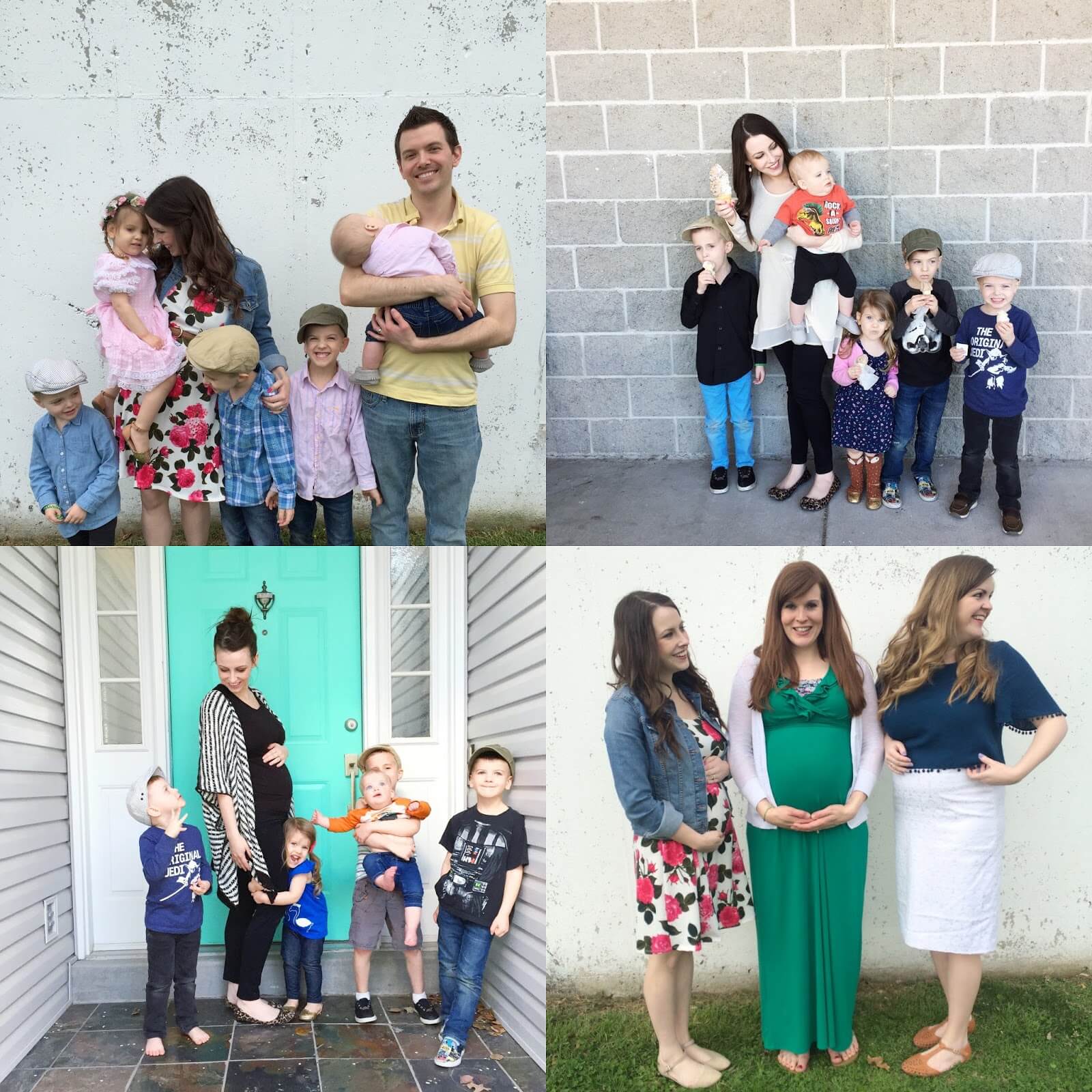 they are a wild bunch, but those faces are the sweetest!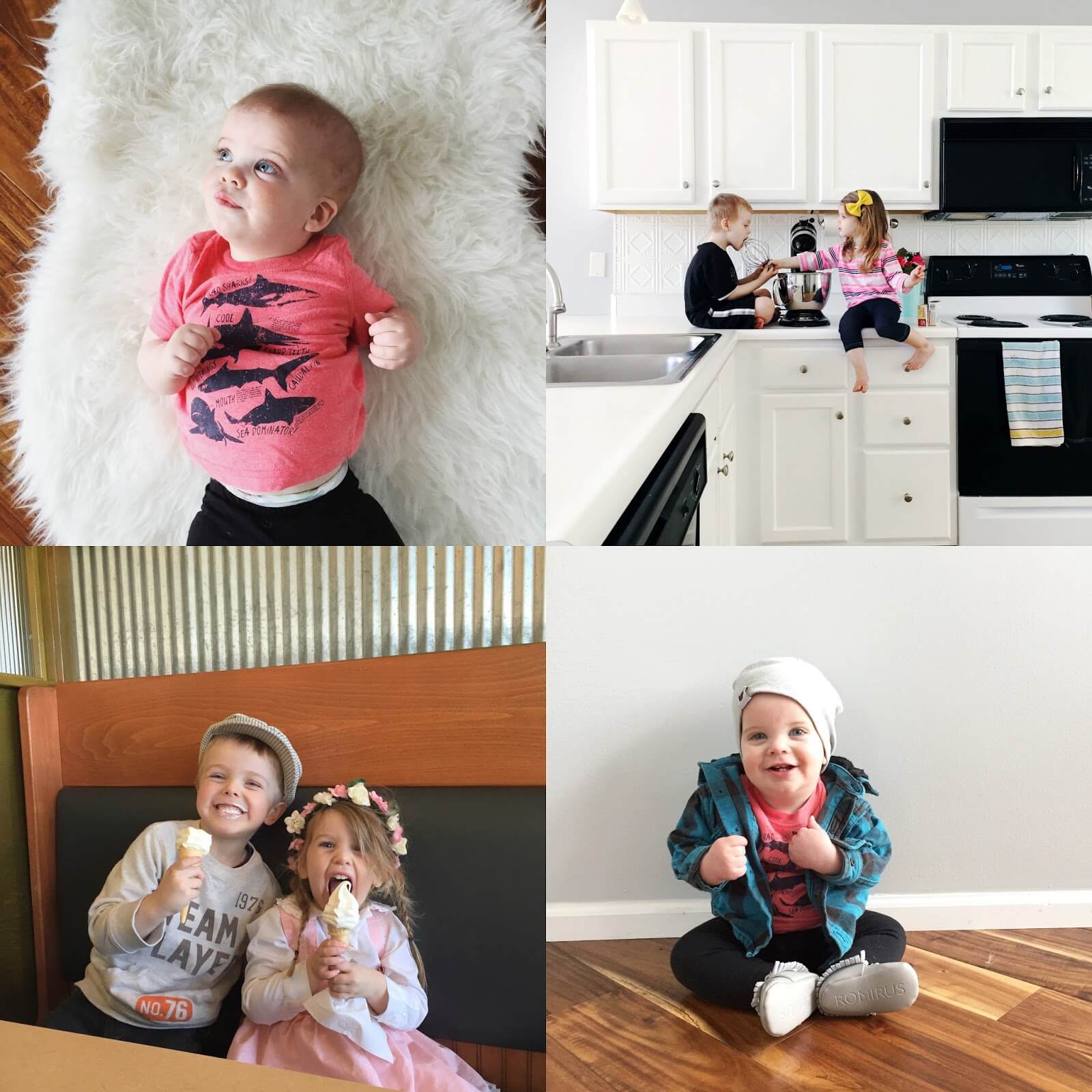 This past week we went to a Chick Fil A opening! It had been over two years since the last one so I was really looking forward to taking the two oldest and camping out with all our friends. Unfortunately, it stormed off and on for most of the 24 hours we were there. Our tent was soaked and all our stuff got wet. Let's just say that I kind of wanted to cry in my tent half the time. But we survived! And we did manage to have some fun. It was nice to have the day "off" from taking care of the little ones. But I have to say, even though it's hard and exhausting work to take care of 5 little ones during pregnancy, it's a whole lot easier than camping out in a wet tent. I'm thankful for those 52 free meals though…and of course I would do it again.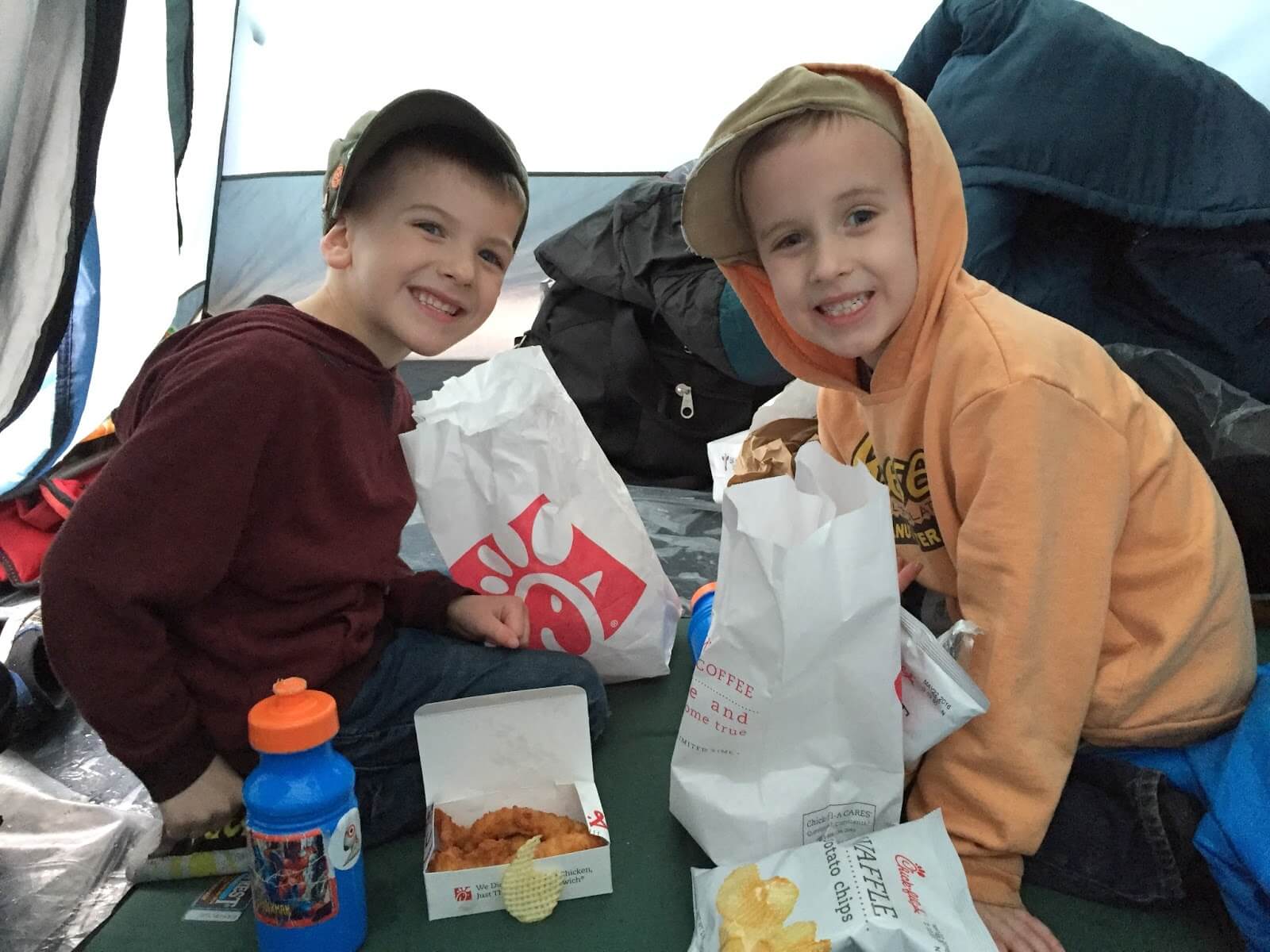 And now for the wimpy Kids Say post–(I'm telling you, March was crazy! I was pretty horrible at documenting…but here are a few!)
Kai–"Mommy, your hair looks like Chewbacca's fur."

Me–"Night night. I love you, pretty princess!"
Evangeline–"No! I'm a queen!"
(because she wears her Elsa dress pretty much 24/7)

Liam–"Is a platypus a real animal?"
Me–"Yeah, they're real."
Liam–"Really? I thought they were just a legend."

Me–"You know what's funny? It's snowing and today is the first day of spring."
Kai–(cracks up) "That's really funny. It's like God is playing a joke on us."
When Kai saw a spider on the ceiling..
Kai–"I wish I had a real gun. Then I would just shoot it."