Yay! It's August! Is anyone else as excited about August as I am? Our family, along with my two best friends and their families, will be going on a vacation together this month to the Outer Banks. We've been planning this trip since the beginning of this year. So it's exciting that it's almost time! Also, please pray for us as we drive the 15.5 hour (one way!) drive with 6 kids! I may be walking home if I lose my sanity haha. I can't wait to share all of our pictures!
If you're new around here, each month I like to do a little recap of the month before with pictures from my iPhone. Usually, about half are pictures that have also been posted on Instagram (for family and friends who don't use the app) and the other half are just photos that didn't make it to my IG feed, for one reason or another. I usually also post the funny/cute things my kids have said in the past month–but the past couple months have been so crazy that I've been totally slacking in that department. So that will be back soon…I promise!
July started great. I love pulling out all our red, white, and blue clothes and wearing them as much as possible on the days leading up to the Fourth. I love being festive at all times. It just makes life more fun!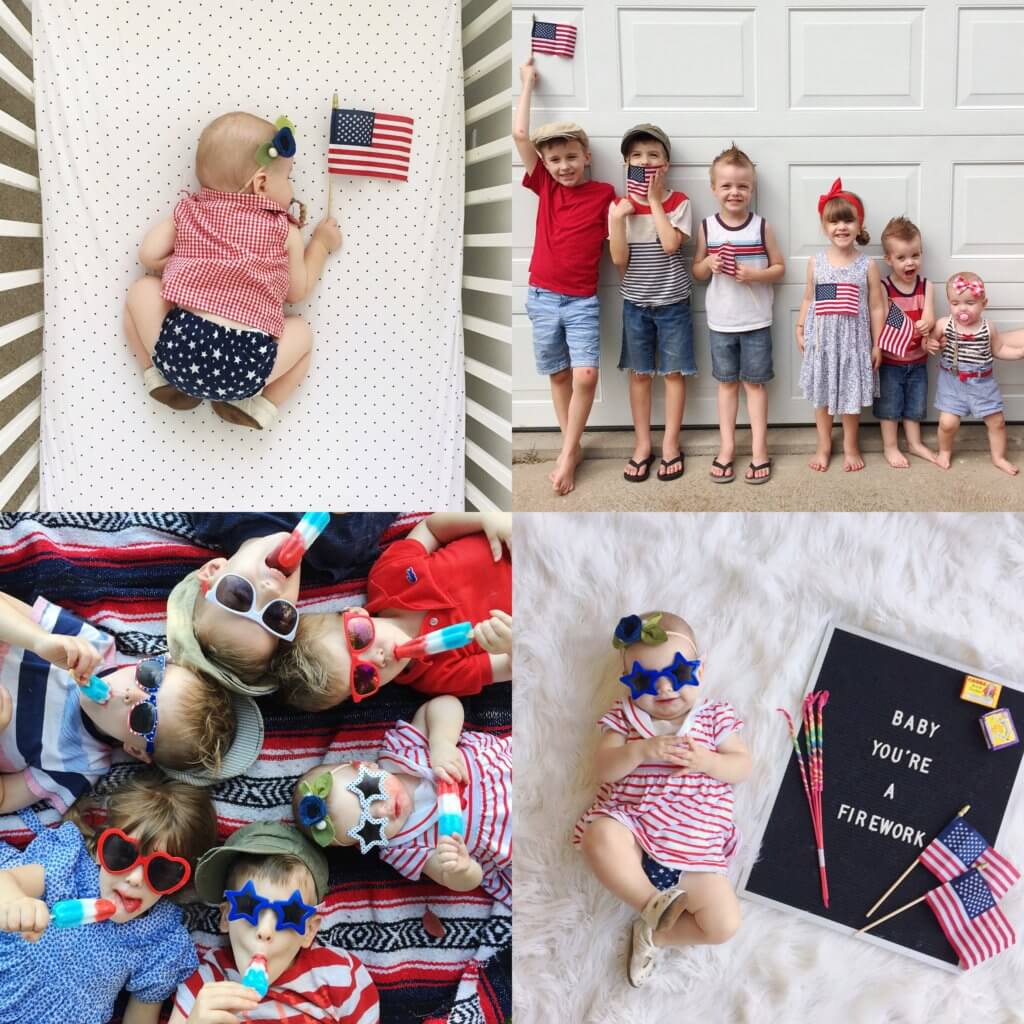 We went to a firework show–which was totally worth it for the funnel cake below and the chilled out Evangeline, resting on the blanket. Oh yeah, and the fireworks were alright too haha.// Also, Clem with her two best friends. I'm so excited to watch these 3 girls grow up together.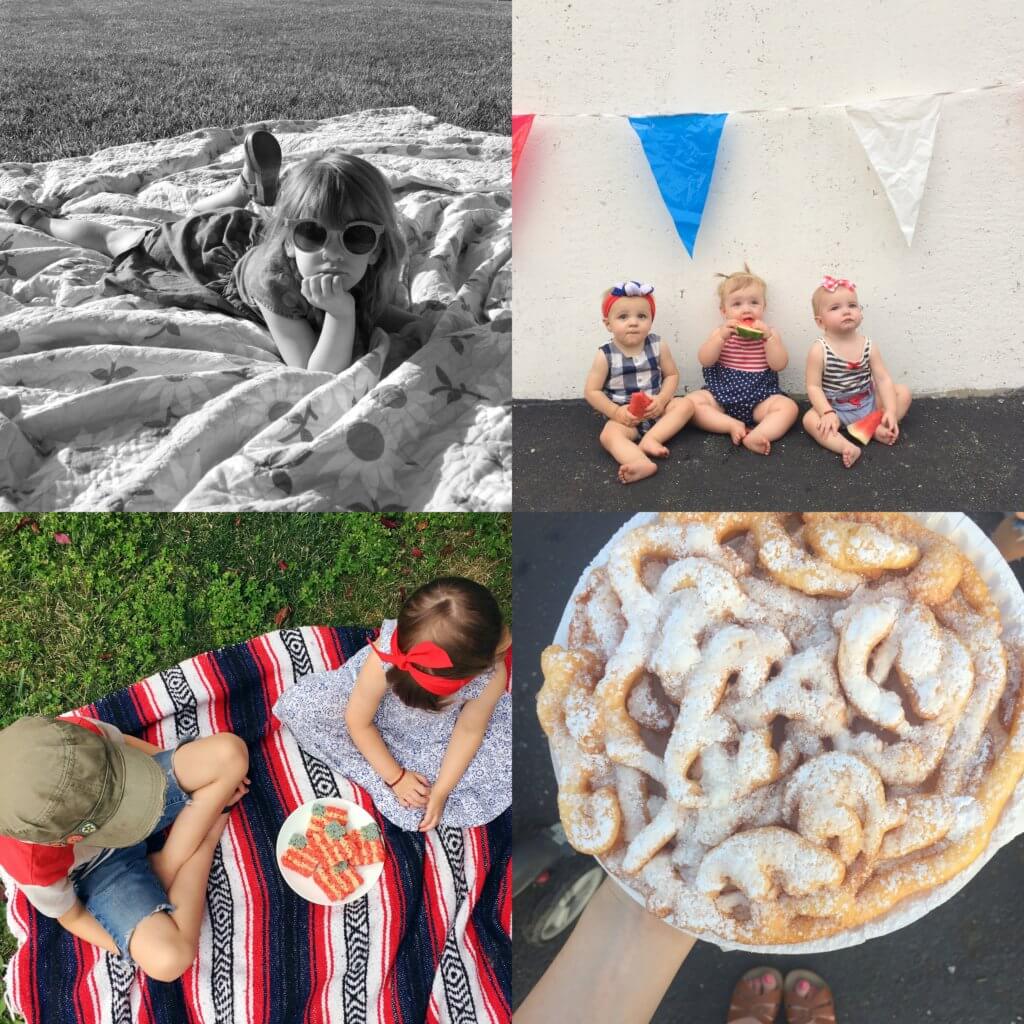 As I've already shared, as we were enjoying our 4th of July, the evening took a turn when I thought I was miscarrying. In the following week, I was on a roller coaster of emotions. But one of the things that kept me going was the way the kids were able to bring a smile to my face. I'm pretty sure they also drove me crazy more times than I can count. But I just look back at these pictures and I don't even remember the crazy moments. I remember the smiles and the laughter and the sweet sleeping baby that I snuck pictures of as I walked by her bed.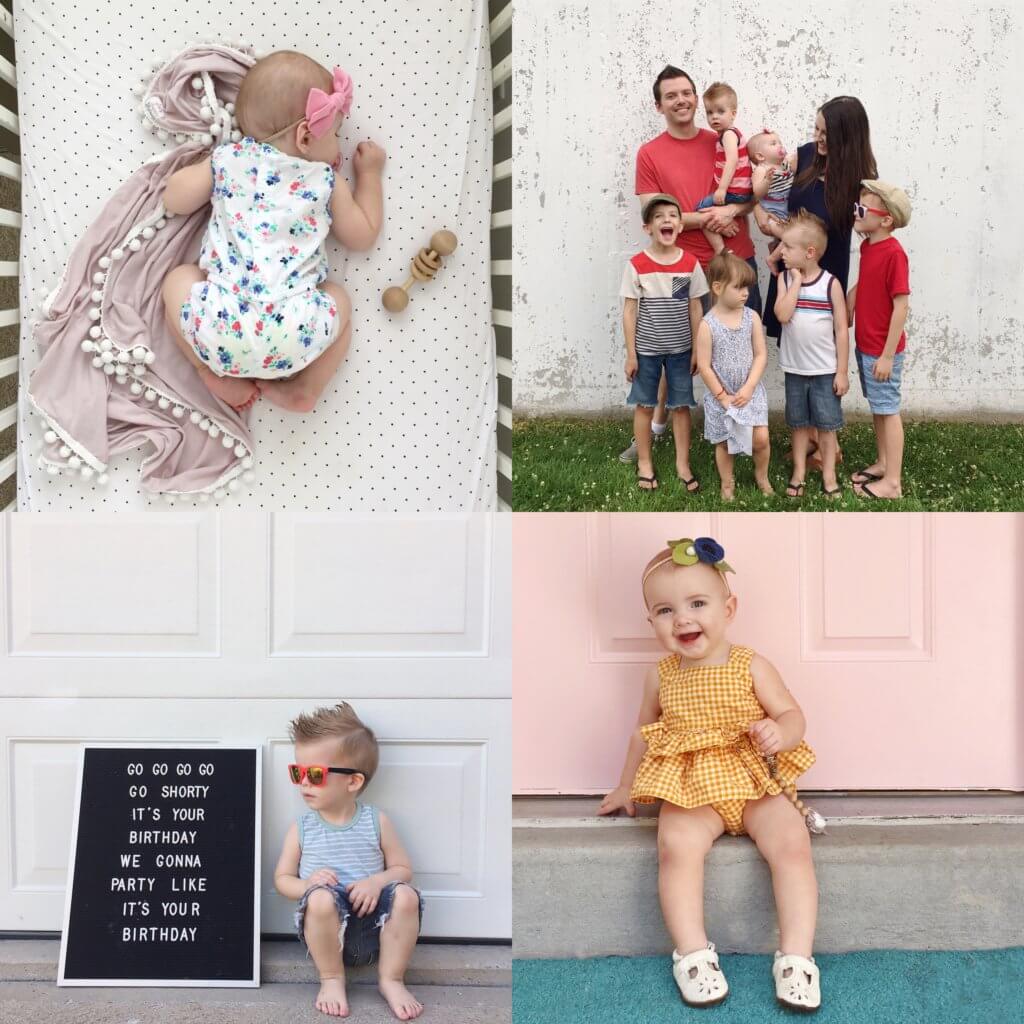 Thankfully, as you probably already know, the ultrasound showed a healthy baby squirming around. And he/she even waved their little hand at me. I truly don't feel like I deserve this outcome. But I thank God for the gift that He has given us. The day after my ultrasound was Desmond's 2nd birthday. And like all Roberts' birthdays are celebrated, we went out for a donut breakfast. Desmond's little hand below as I was trying to get a picture of the donut box–totally the cutest thing. He loved every bit of that day…being showered with love and attention from both parents and 5 siblings! It was a hot day so we also took a trip to the very crowded Science Center.//Also below, two very summery photos–the one from National Ice Cream Day when we stayed home and celebrated. And the other filled with pineapples. I don't know if you can tell but her bow has pineapples. It's from Purple Rose Bows.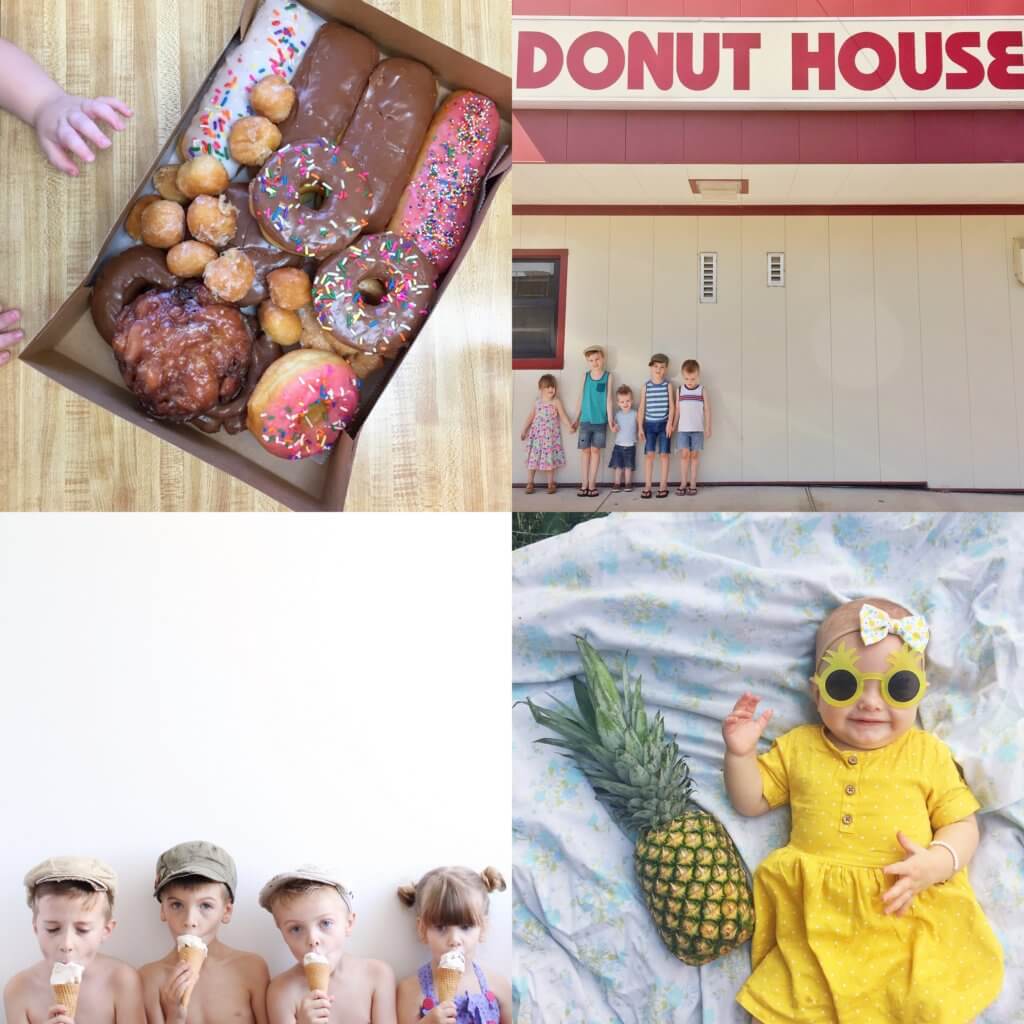 After our pregnancy announcement went viral, I got very discouraged and once again, kind of stopped taking pictures. Or at least, stopped trying to get anything great. But one day Clementine fell asleep standing up and I was so glad I was able to snap a picture really quick before I picked her up. Poor girl was actually sick but it was the cutest thing ever.// Also, that picture of Desmond in Clementine's bed is one of my favorites! He likes to climb in there in the mornings and pretend to sleep.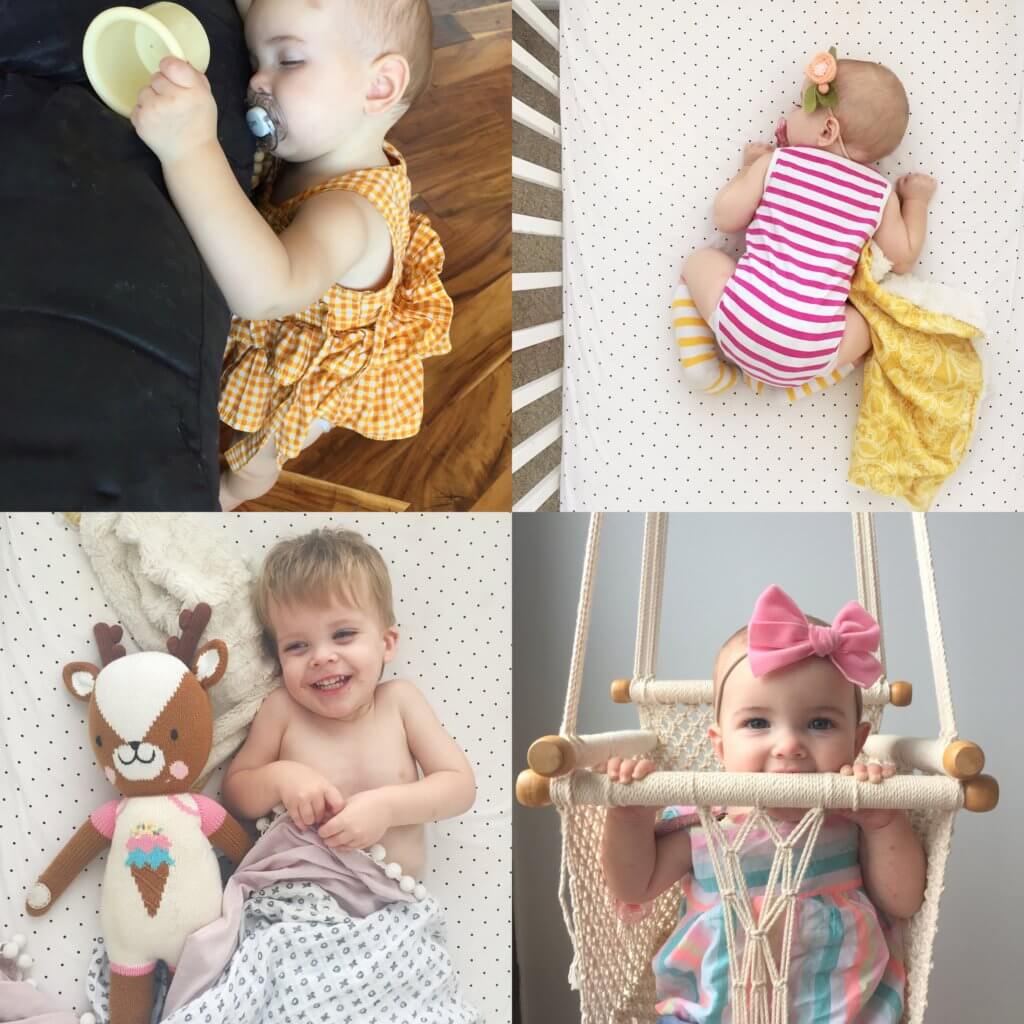 How anyone could look through my pictures and think we are living a miserable life with so many kids is something I'll never understand. I look through my pictures and think about how blessed we are. Even if last night we were so frustrated with them because they were way too wound up at bedtime. I'm so glad I get to call all these children my own.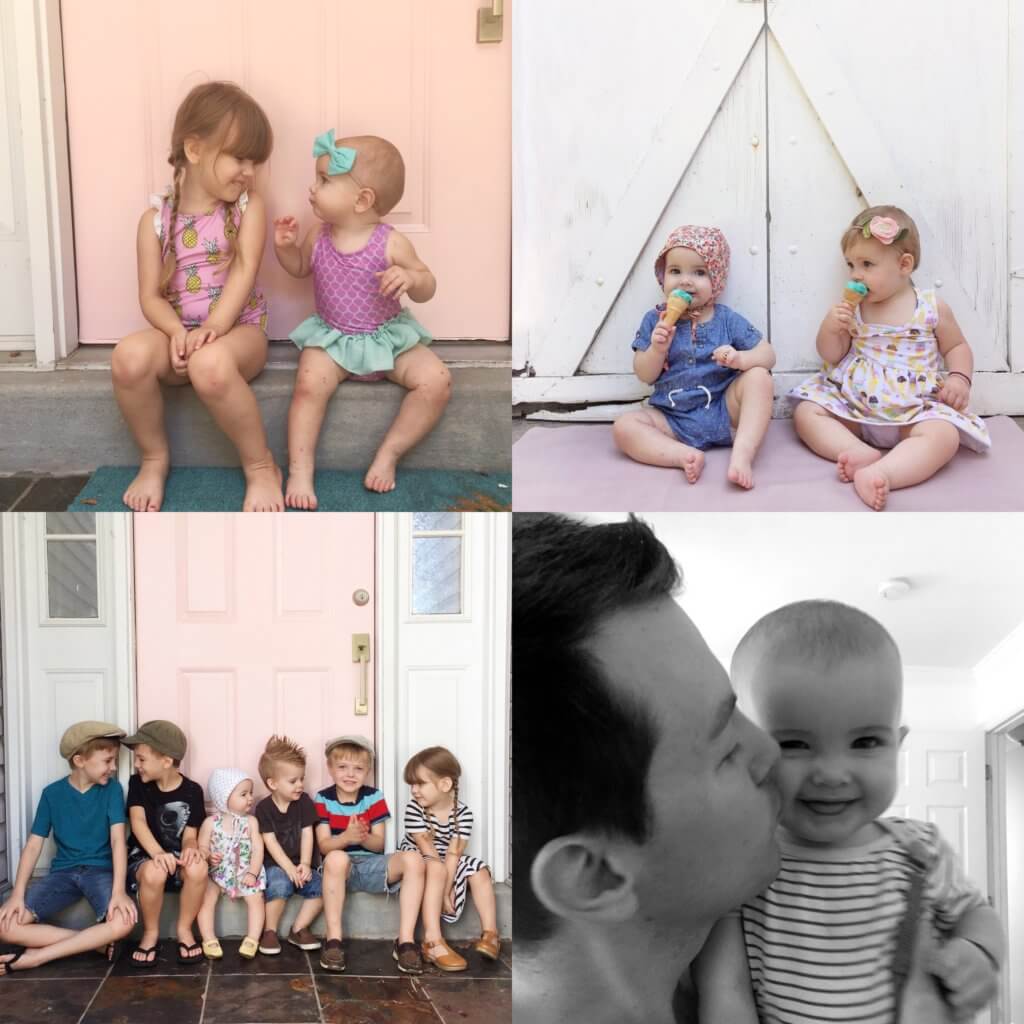 Anyway, that's what's been going on with us this past month. Lots of ups and downs. Multiple social media breaks. And now tons to catch up with. Now that everything is slowing down, I hope to get back to taking pictures and sharing them! And of course, responding to as many people as I can because I appreciate everyone who has taken the time to write to me! I may sound like a broken record but I truly am so thankful for all the encouragement! It encourages me to keep sharing.
One more thing–we have a family vlog that my husband works very hard on!  We're going to be working on a video to share how the kids feel about a new sibling–but for now, you can watch the Month in a Minute from this past month. And if you don't want to miss the videos, make sure you follow the link to subscribe!