Happy February! It seems like January just zoomed on by. 2016 has had a pretty good start, minus the little emergency surgery that was thrown into the mix. But Liam has bounced right back and you would never even know he had surgery, minus his scar. Kai keeps saying "Liam is so tough" and "Liam is so brave." And I have to agree.
So, like usual, I'm recapping the month with iphone pictures…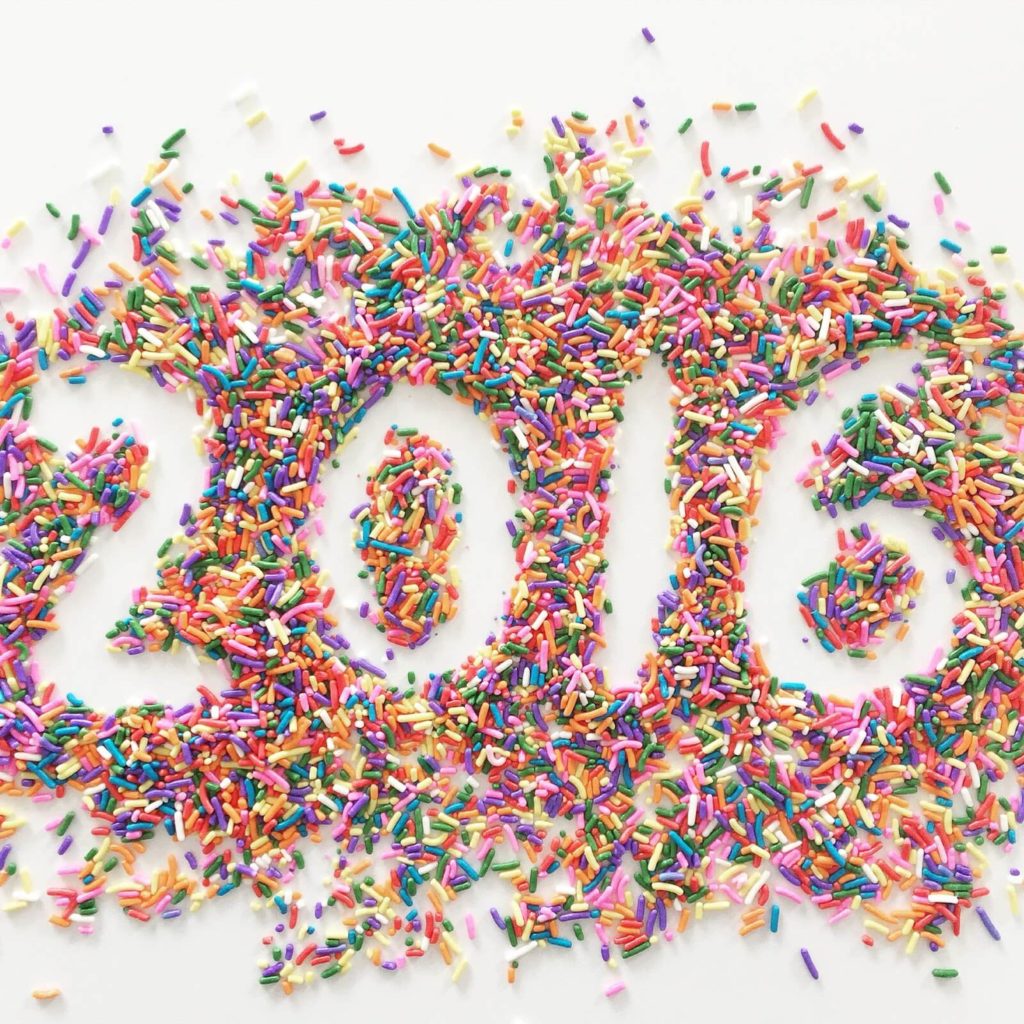 1) new year, same diet. 2) At the beginning of this month, Desmond could only sit up assisted. Now he's sitting like a pro and has officially become my first child to not only not be crawling by 6 months, but the only one who learned how to sit before crawling. I love it! I can set him down and not worry about what he's getting in to!! 3) stripes on stripes. 4) Mother/daughter matching with our pink coats and our gold top knots from my favorite seamstress 🙂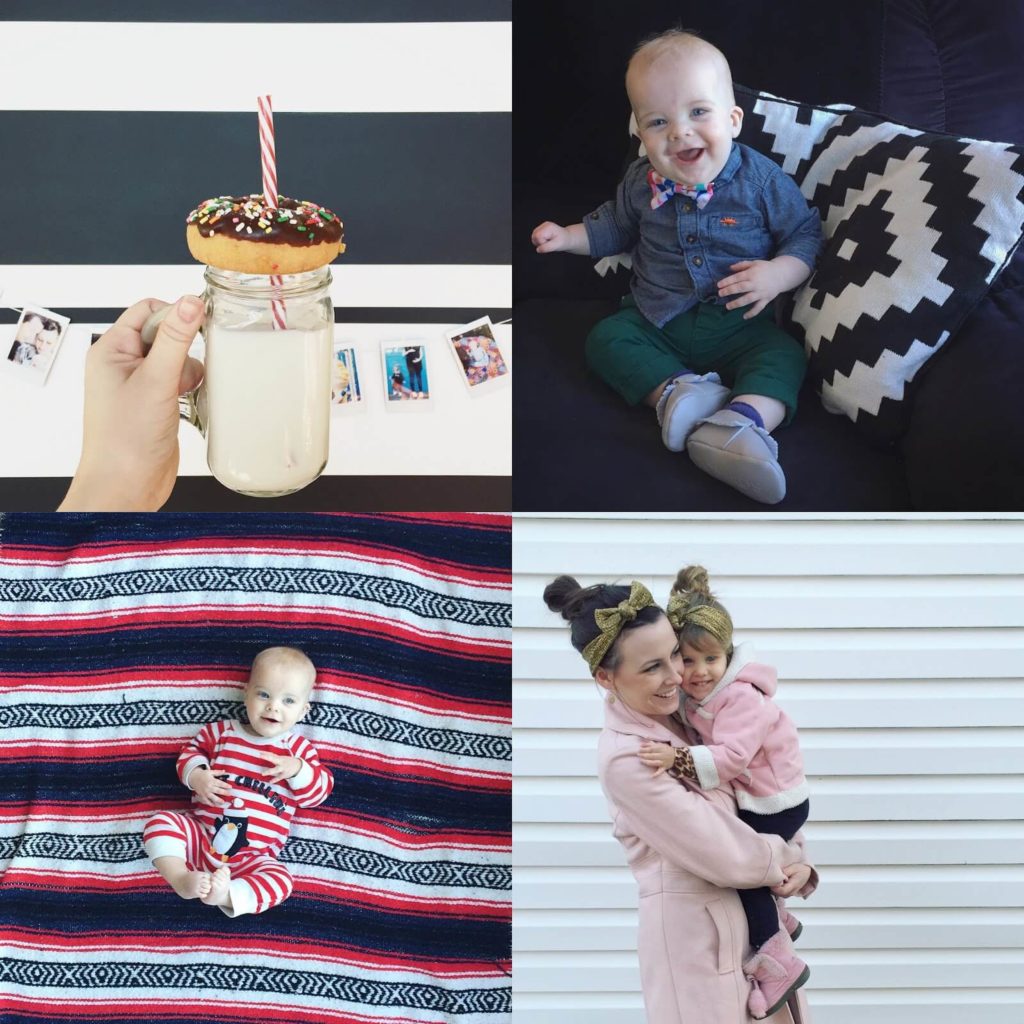 Desmond obviously gets a lot of love and attention around here. And how amazing is that Darth Vader towel from Don's aunt and uncle?! I keep meaning to write a thank you note, so if you happen to see this–we love it, thanks!!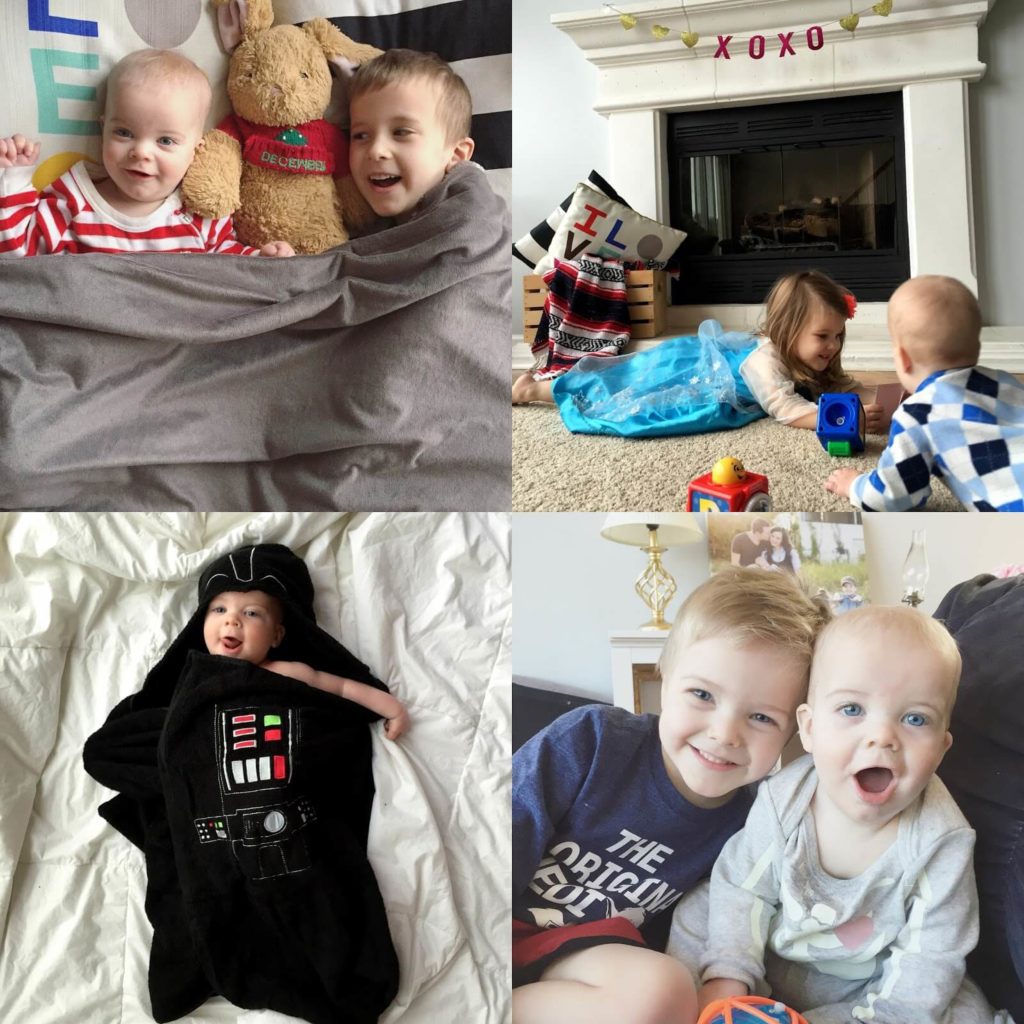 1) his hand on her cheek makes me so happy. 2) this afghan was made by my great grandma many years ago and I recently inherited it. I absolutely love it! 3) Nothing better than a blue eyed baby in blue. 4) Evangeline is modeling another creation from our favorite seamstress.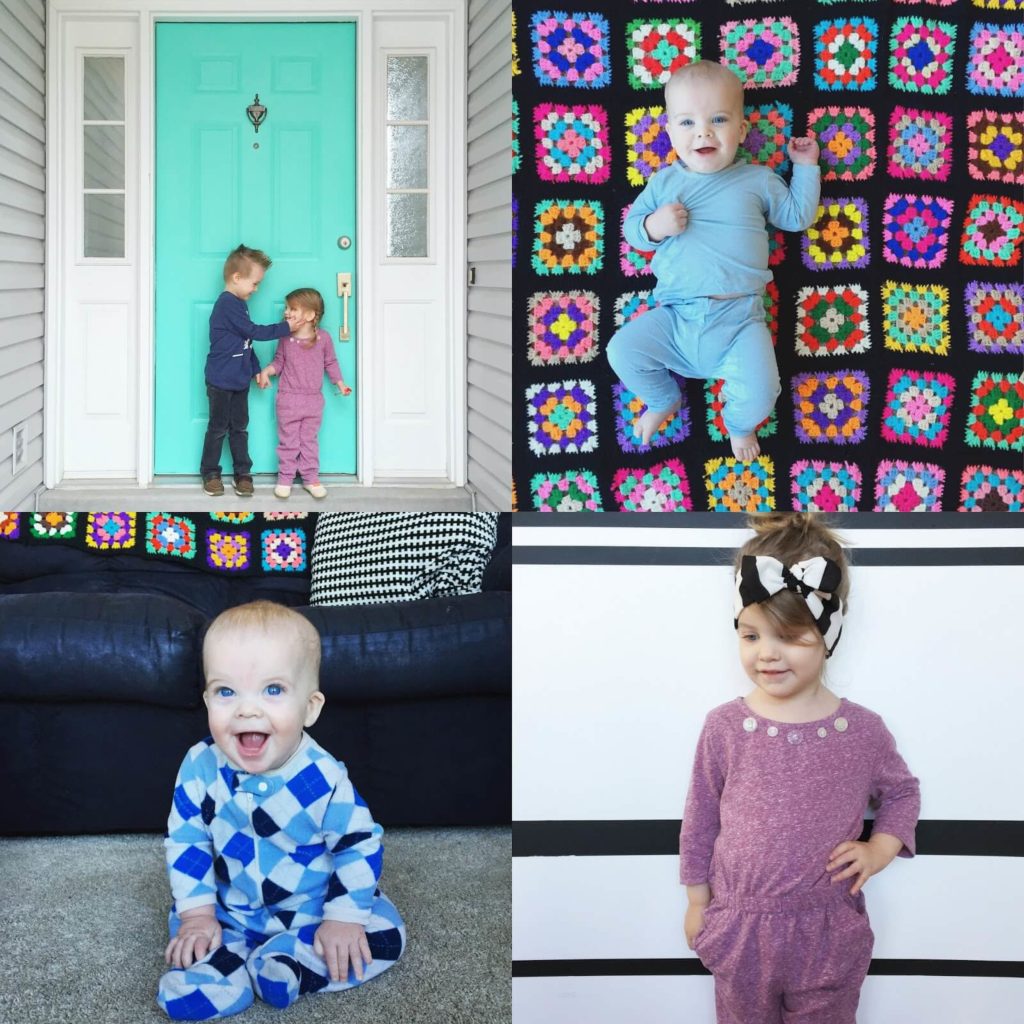 1) If you want to know how homeschooling is going, remember that I'm teaching a 5 year old to read and keeping a day dreaming 7 year old focused on his work. 2) and 3) On a warm January day, feeling extra ambitious, I took the kids to the park by myself. We survived!! And had fun. 4) Love this guy!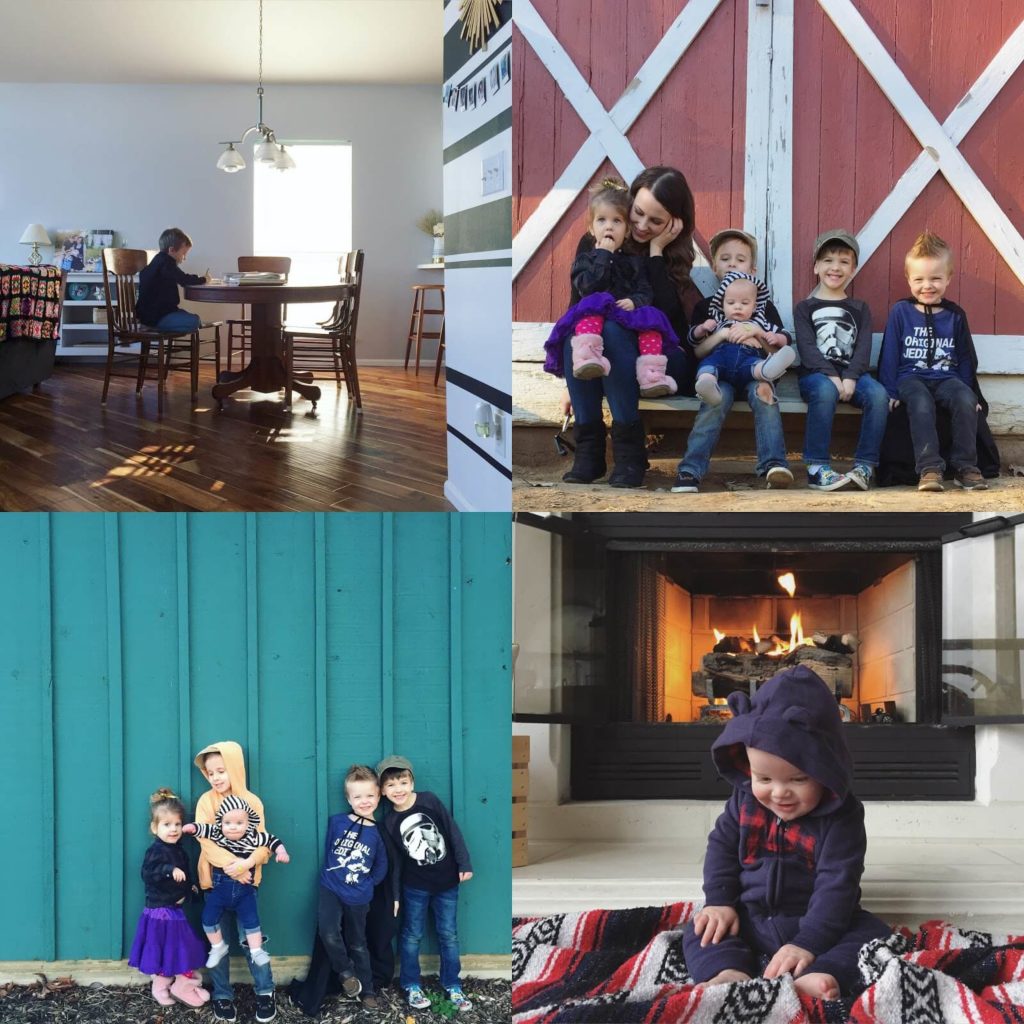 1) This peaceful moment lasted about 2 minutes before… 2) this happened. But it's super adorable so I'm okay with it. 3) His face has me wondering if this is a glimpse into the teenage years haha 4) I found that cape at goodwill for $1 and I'm in love!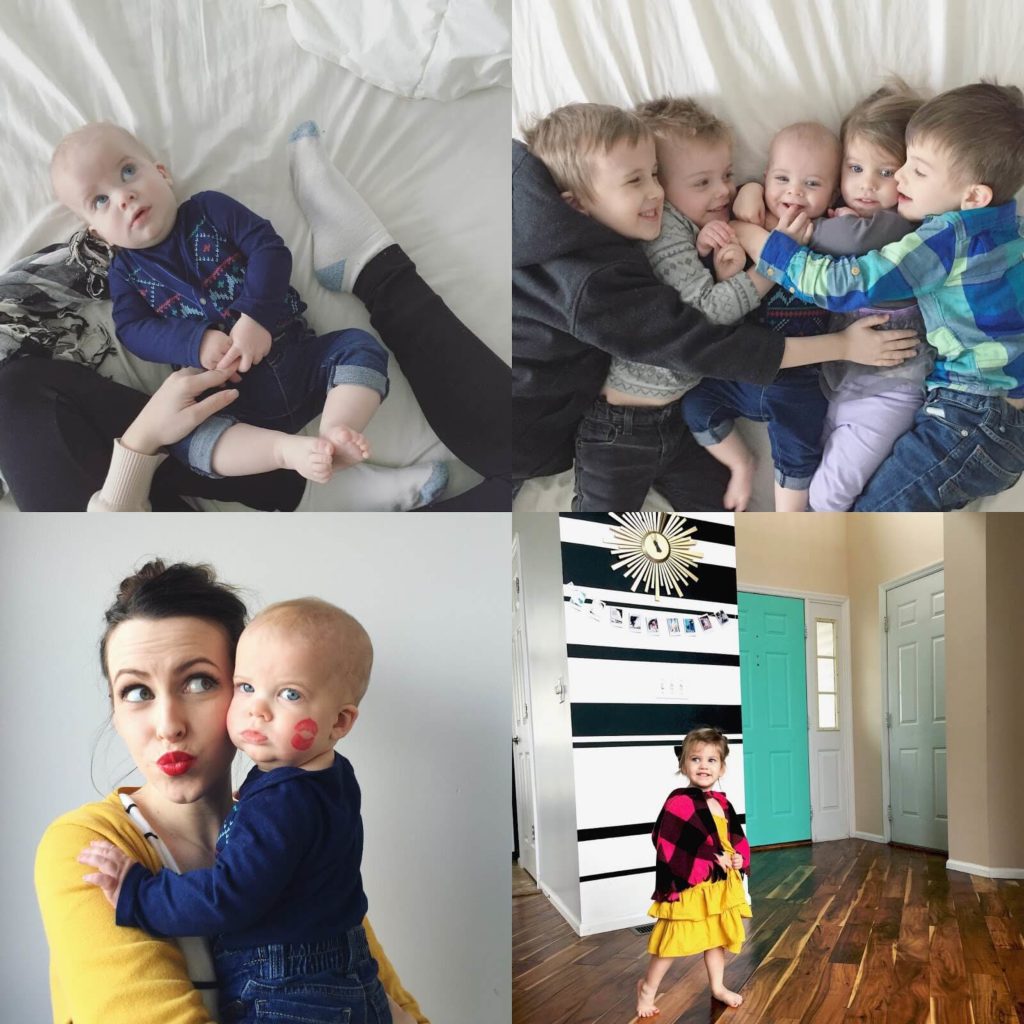 1) and 2) Evangeline got to play Pretty, Pretty Princess with her brothers and she won. And so did I…because I have these pictures of the boys in the jewelry.
3) and 4) Evangeline and Desmond played tea party for quite a while later that day. He was just another doll for her to play with.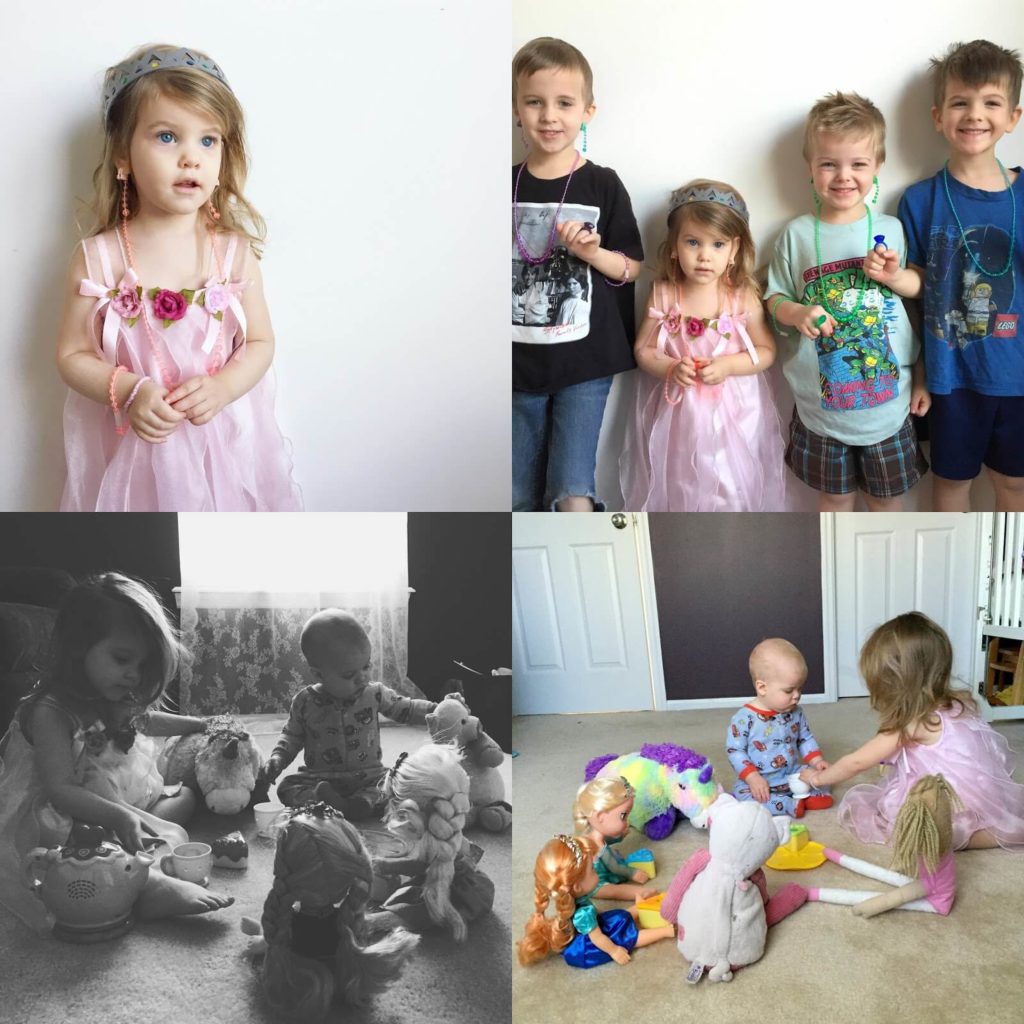 Sweet colorful treats for January. That last photo is my order from Everyday is a Holiday. Everything on their site is amazing! The quality is unbelievable. (I actually won that stack of pancakes!!)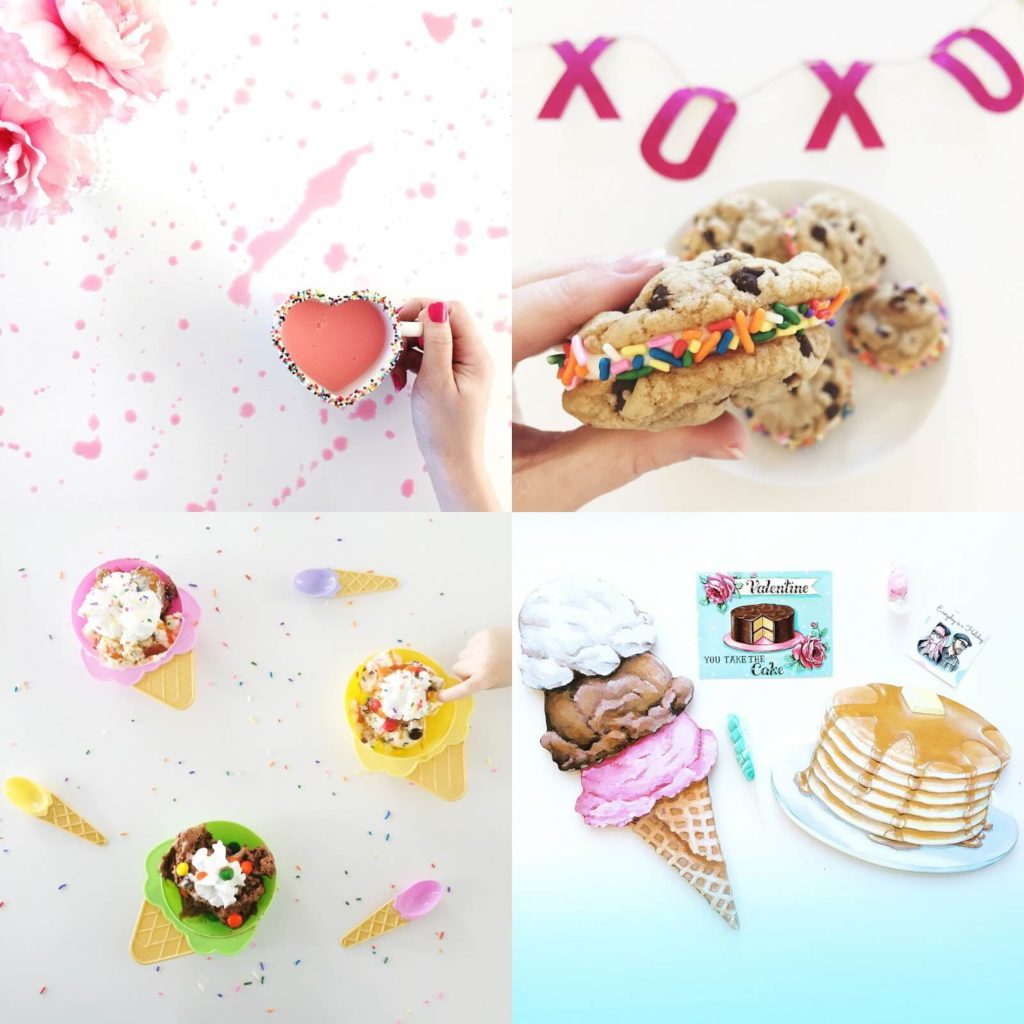 1) baby legs–reminding me that time never goes fast enough/slow enough. 2) My boys sure did rock that denim on denim look–even though our van wouldn't start and we never made it to church that day. 3) Bedtime book club. 4) The light that afternoon was perfection!
Have I mentioned that I think he's cute?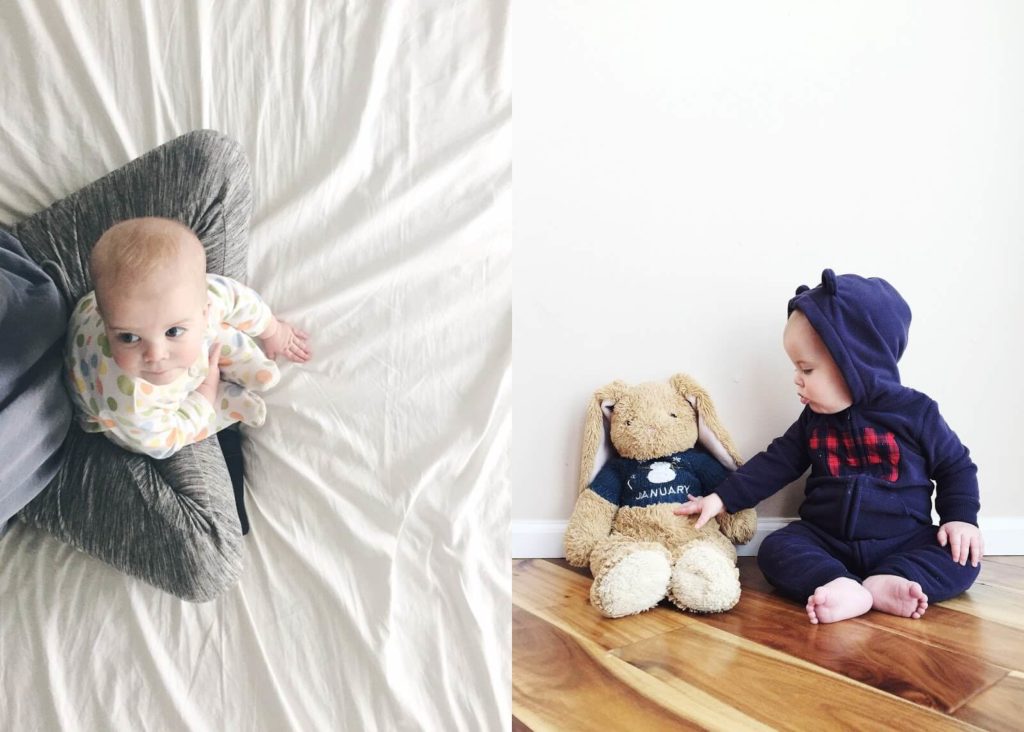 1) Thrift store finds that are perfectly pretty and feminine. 2) Don finally made it to church yesterday for the first time since Desmond was 1 week old!!! 3) Almost every day, Evangeline requests Elsa or Anna braids. Have I mentioned how much I love having a girl? 4) The cutest kitchen helper.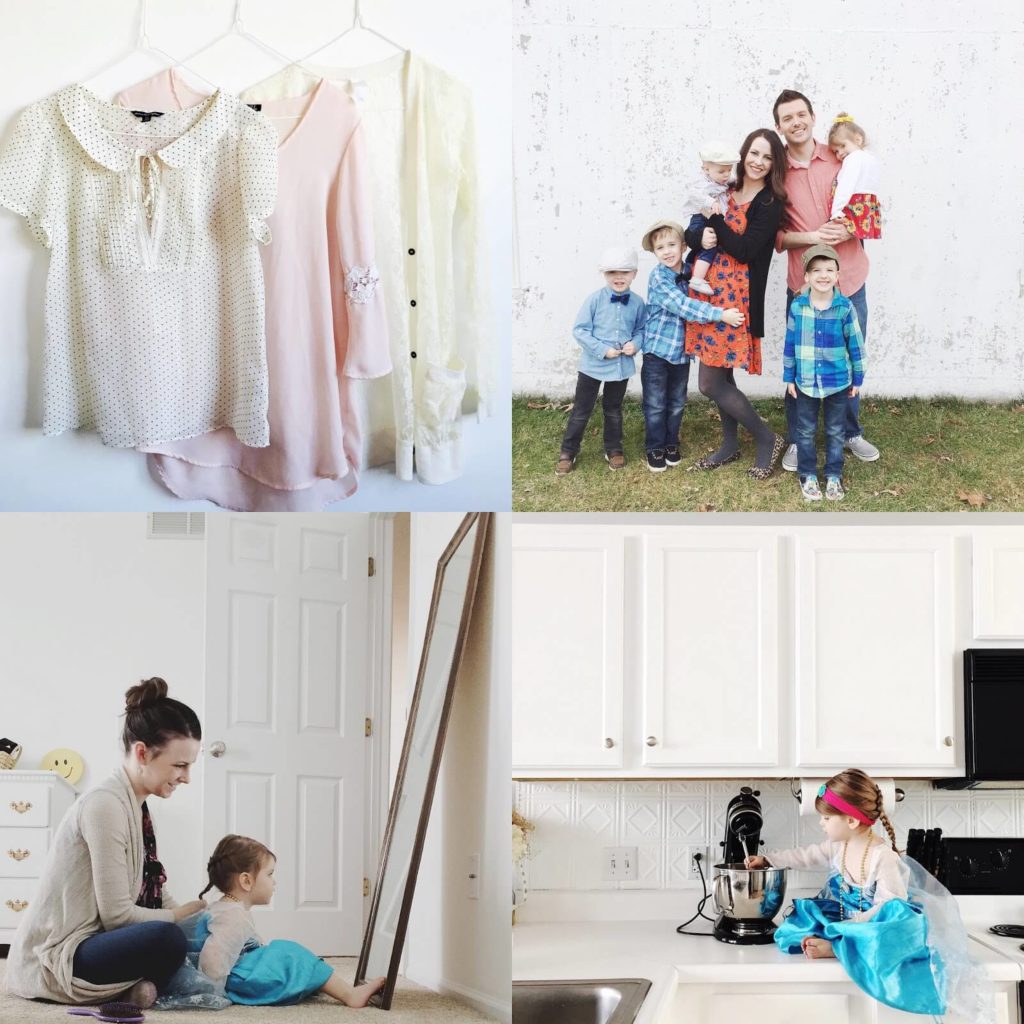 And of course, at the end of this ridiculously long post, I always have to add the kids say at the end. 
**by the way, for the one or two people who actually read this–would it be better to break up the kids say posts into a separate blog post? Don't be shy, let me know!!
Kai–"Will I always have to do school?"
Me–"You will for many, many years."
Kai–"Like until I'm dead?"
Kingston–"It smells like I need a snack."
Me–"So do you guys know what they did to Liam while we were at the hospital?"
Kai–"Yeah. They cut him open and took something out."
Kingston–"so is him's dead now?"
A couple days after Liam's surgery I said something that made Liam start laughing. After laughing for about 30 seconds it started to hurt him so he said "Okay, let's calm down now."
Kingston–"I'm going to keep kicking Liam in the belly so we can go back to the hospital."
Me–"Umm, no you won't. You would get in big trouble."
Kingston–"And then you would cut off my belly and my head?"
(I promise, we never threaten to cut off any body parts!!)
Kingston was holding a screwdriver and repeatedly and obliviously said "screw you!"
As I was feeding Desmond some baby food…
Kingston–"Desmond peed in that?!"
Kingston–"Who peed in that?"
Evangeline was taking a pretend picture of me with a play phone
Evangeline–"Say Cheese, Mommy!"
Me–"Cheese! ….Is it a good picture?"
Evangeline–"Yeah" (As she's showing me the phone screen) "Look at that pretty smile!"
Me–"Do you guys remember when Evangeline was born?"
Kai–"I can't even think of what I was doing 2 days ago!"