I haven't posted in a while. A little bit of "not enough time" and a whole lot of "winter blues" are the culprits. And I guess there just hasn't been much to post about. So I'll just share some pictures and some things the kids have said over the past month.
Kingston was running around shirtless this day. He ended up finding the warmest spot, where the sun was shining in.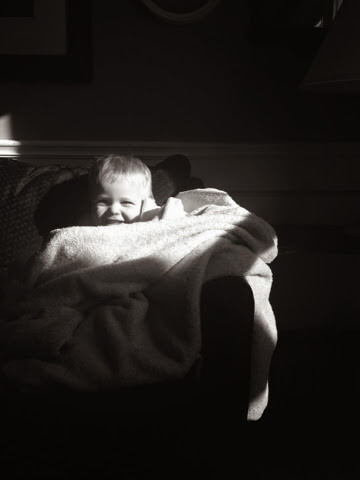 Target's dollar spot had $1 fedoras!
Throughout February, I've remembered to document some of the stuff the boys have said.