I feel like 2017 is playing a joke on us. Since the beginning of the year (actually, it started a few days prior) we have passed different sicknesses back and forth through our family. I think we have MAYBE had one full week without someone getting sick. The kids and I usually have pretty tough immune systems–and really, I haven't been sick much–but Don and the kids have been getting sick on repeat. Don is just getting over one week of fevers and flu symptoms and now Kingston and Clementine have fevers. Someone send me pizza and ice cream, please! I have a feeling the next few weeks will be tough.
But let's focus on February! Because February gave us beautiful spring-like weather that made me so happy inside.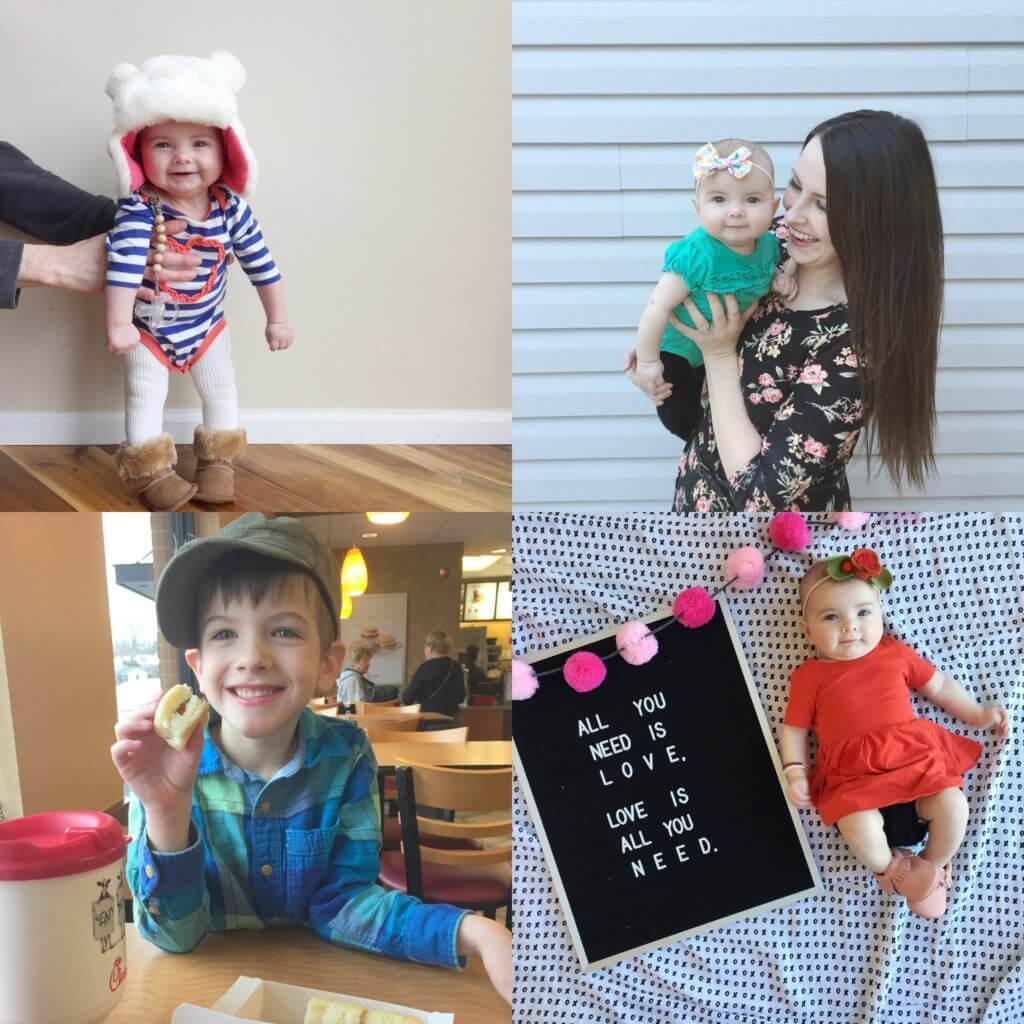 Watching the 5 big kids line up on the couch for popcorn and a movie is one of my favorite sights. We have always tried to majorly limit screen time but Don's evening shifts have been feeling very long. So sometimes I throw on a movie to get me through the evenings by myself. One of these days life won't seem so overwhelming but for now, it doesn't hurt to throw in some screen time to give me some sanity.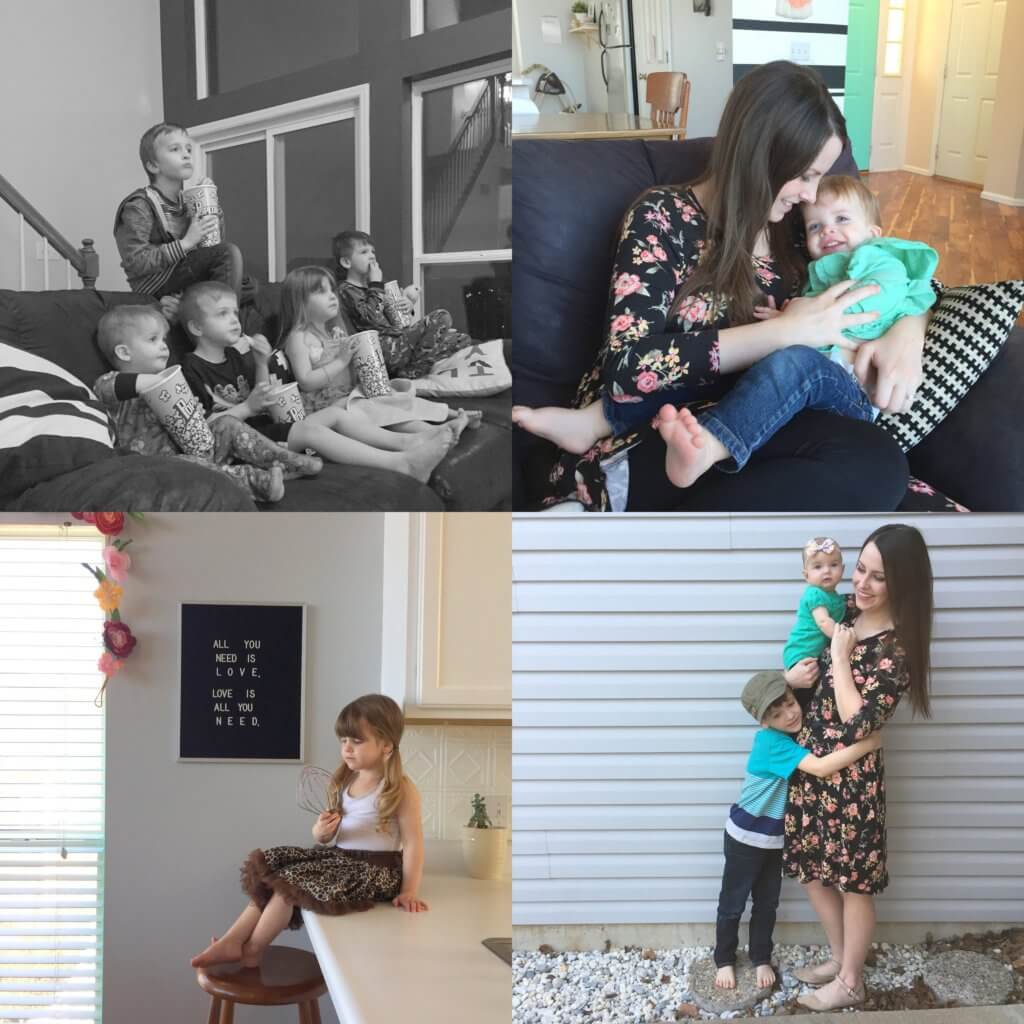 I love all these little faces. Clem lights up when someone pays attention to her.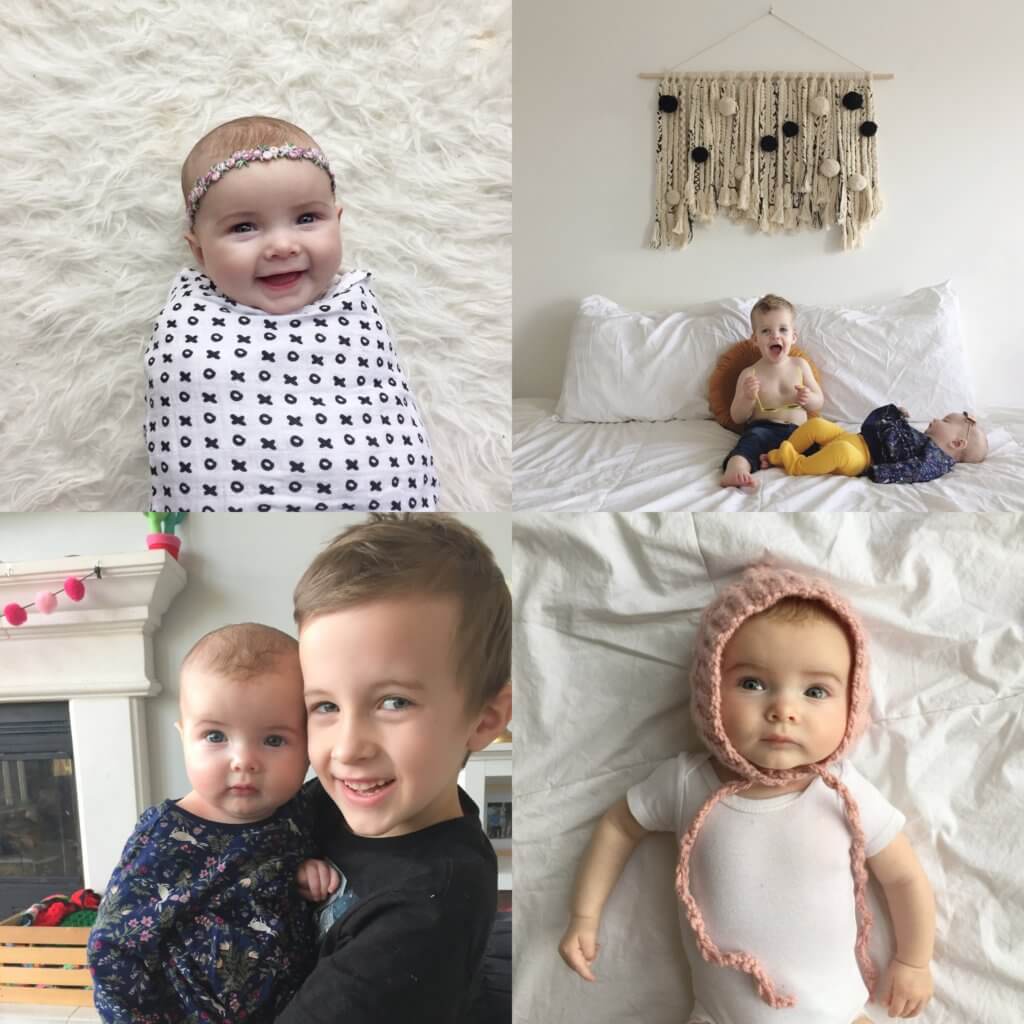 Sometimes the kids tolerate group shots. How long do you think they'll let me do them? (especially with all the hugs and kisses? haha)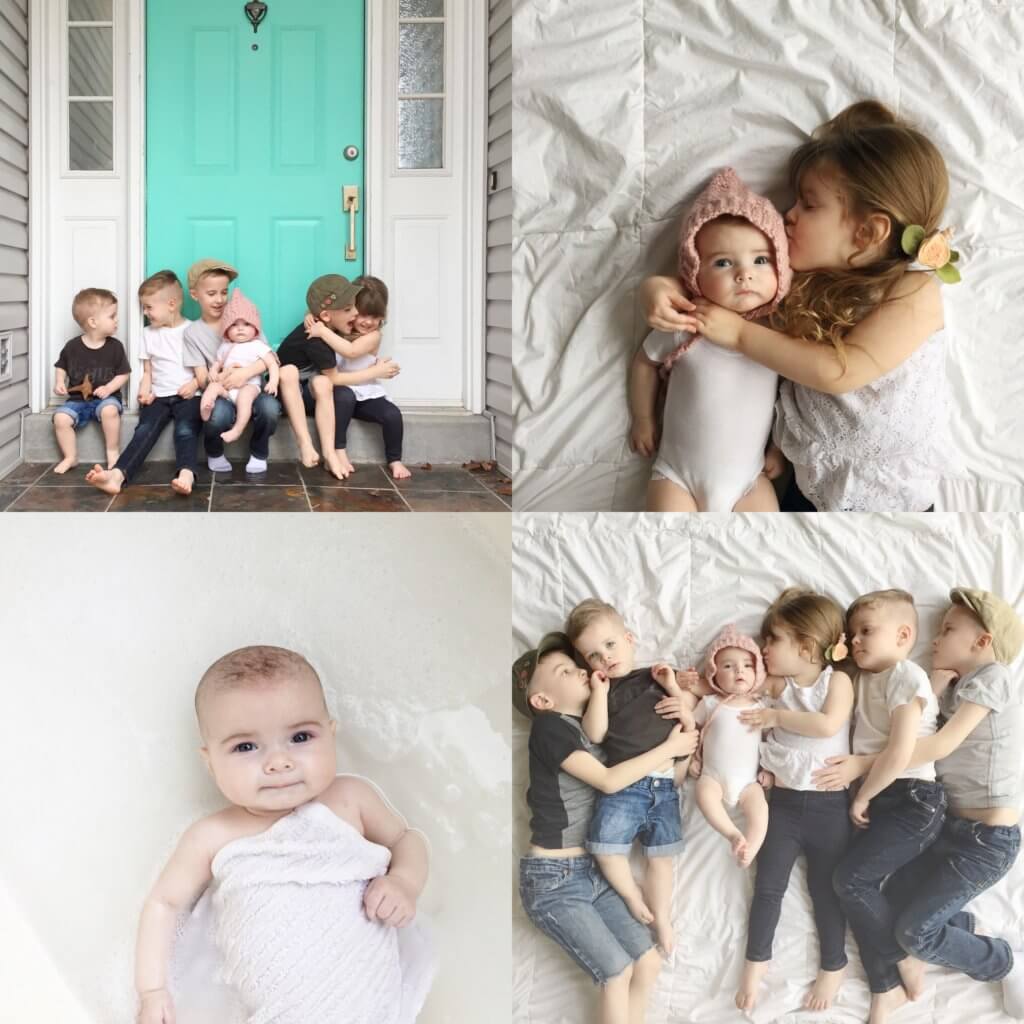 My favorite thing about these pictures is that it looks more like spring than winter. Winter is my least favorite so I'm glad we're almost through with it.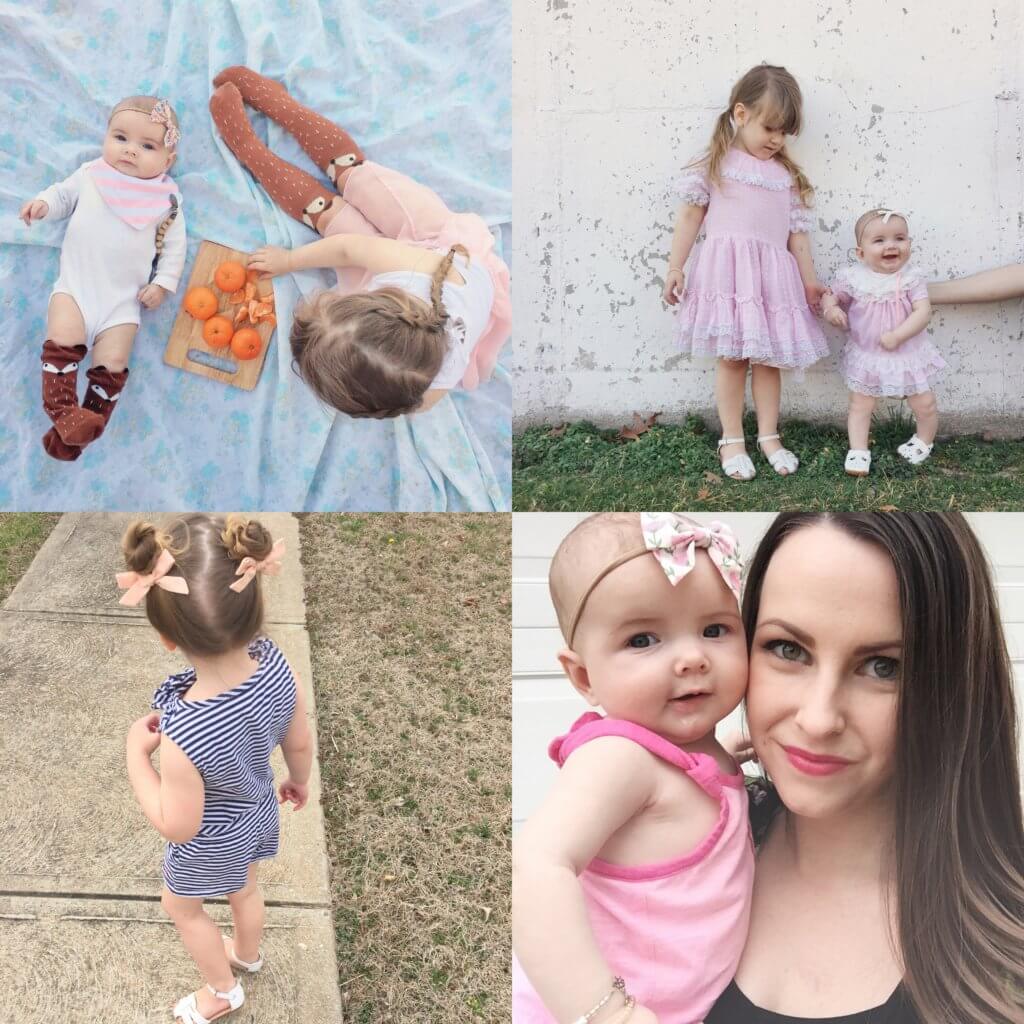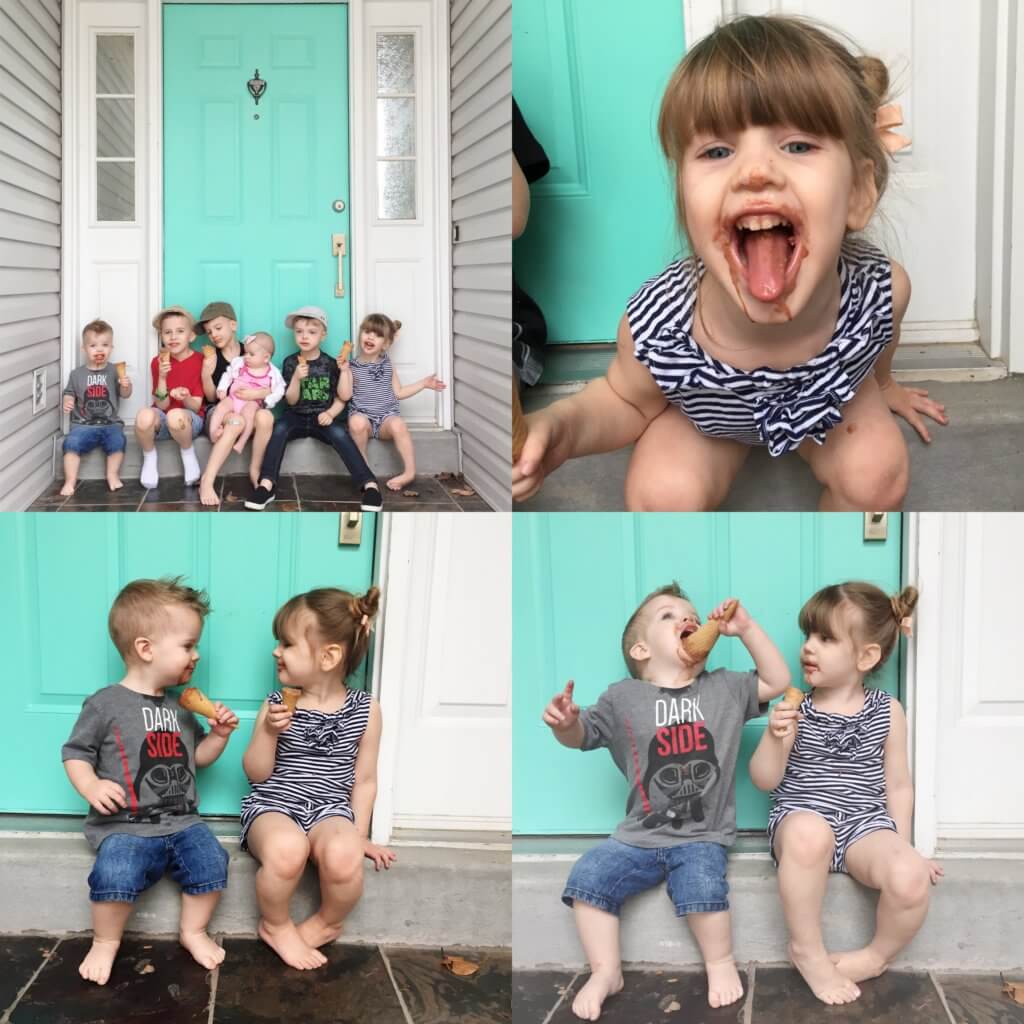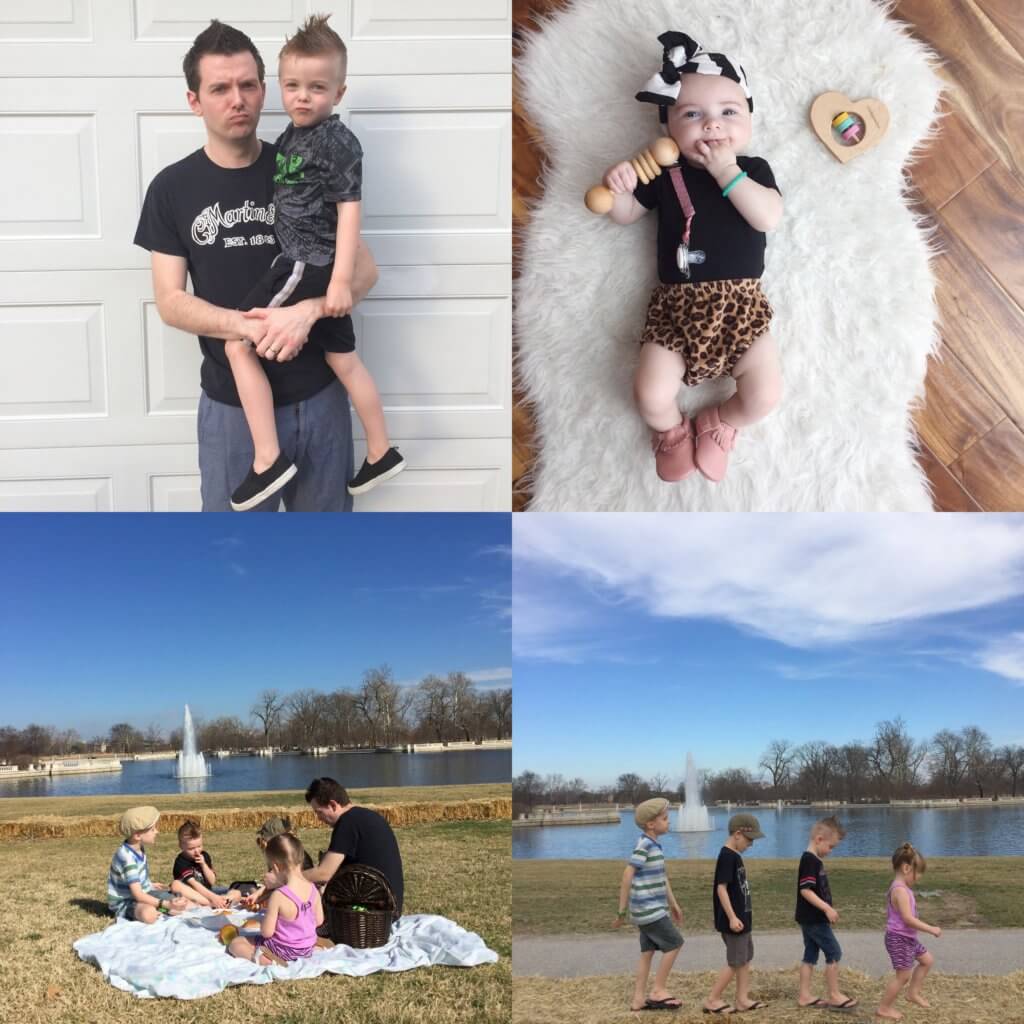 We went to Forest Park and the Graffiti Wall last week on a super nice day. We picked up a sub sandwich and ate in front of the Grand Basin and let the kids run around. It was something we all needed so very badly.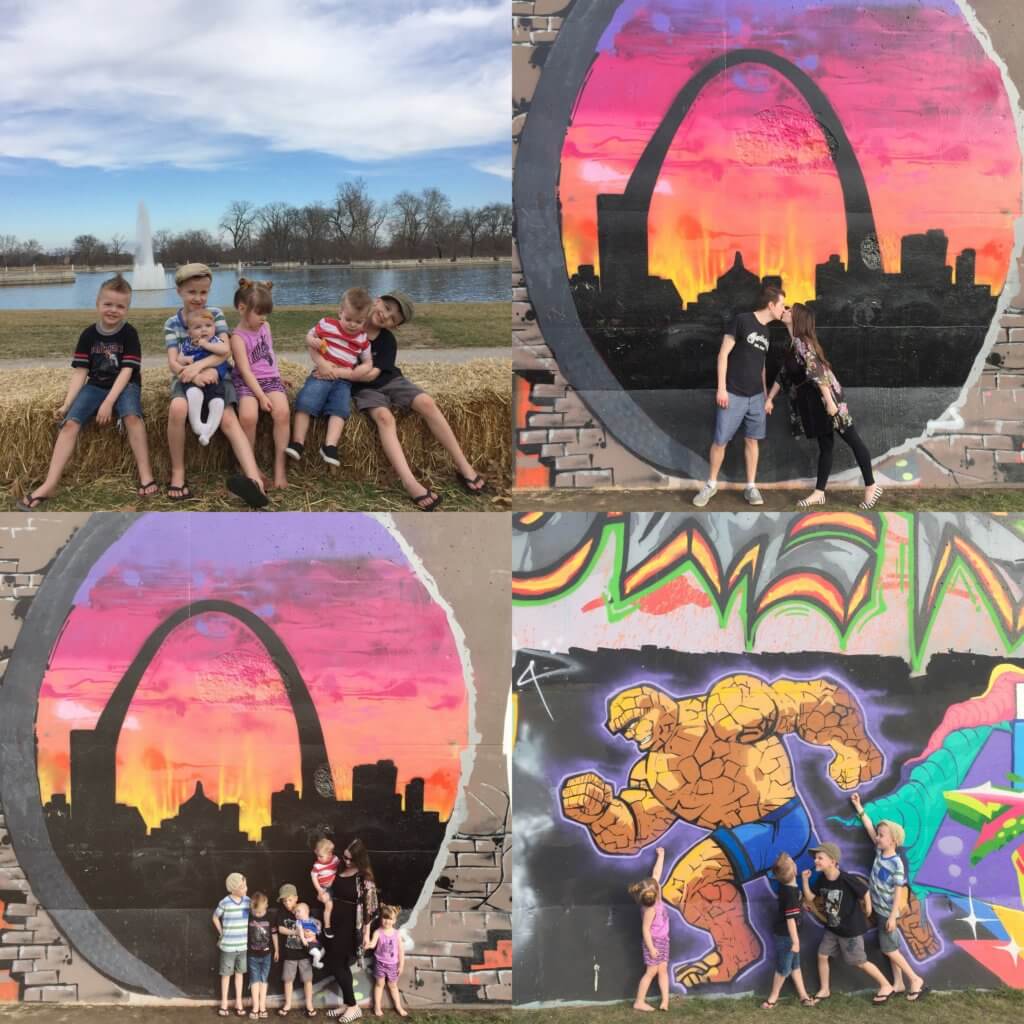 Kingston put his underwear on his head and asked me to take a picture (and send it to his uncle haha) so I feel like it's fair game to post on the internet, right?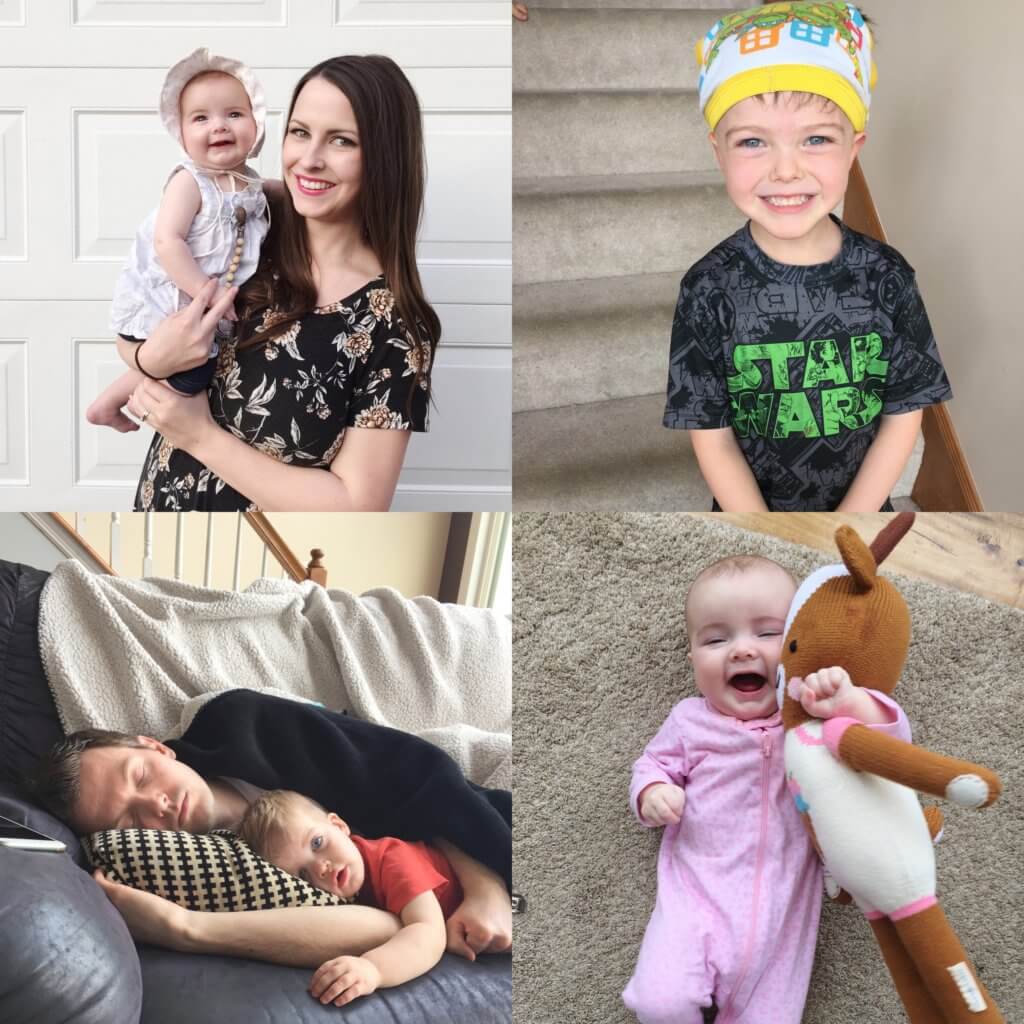 Instagram has a weekend hashtag project every weekend with a new theme. I usually like to join in if I can put together a photo with minimal effort. This past weekend, the theme was "colorful." The picture of the kids lined up in rainbow colors is now one of my favorite pictures!//And Clem has a new BFF (Willow the deer) that I will be sharing about soon! It's so sweet to watch her hug and kiss her doll.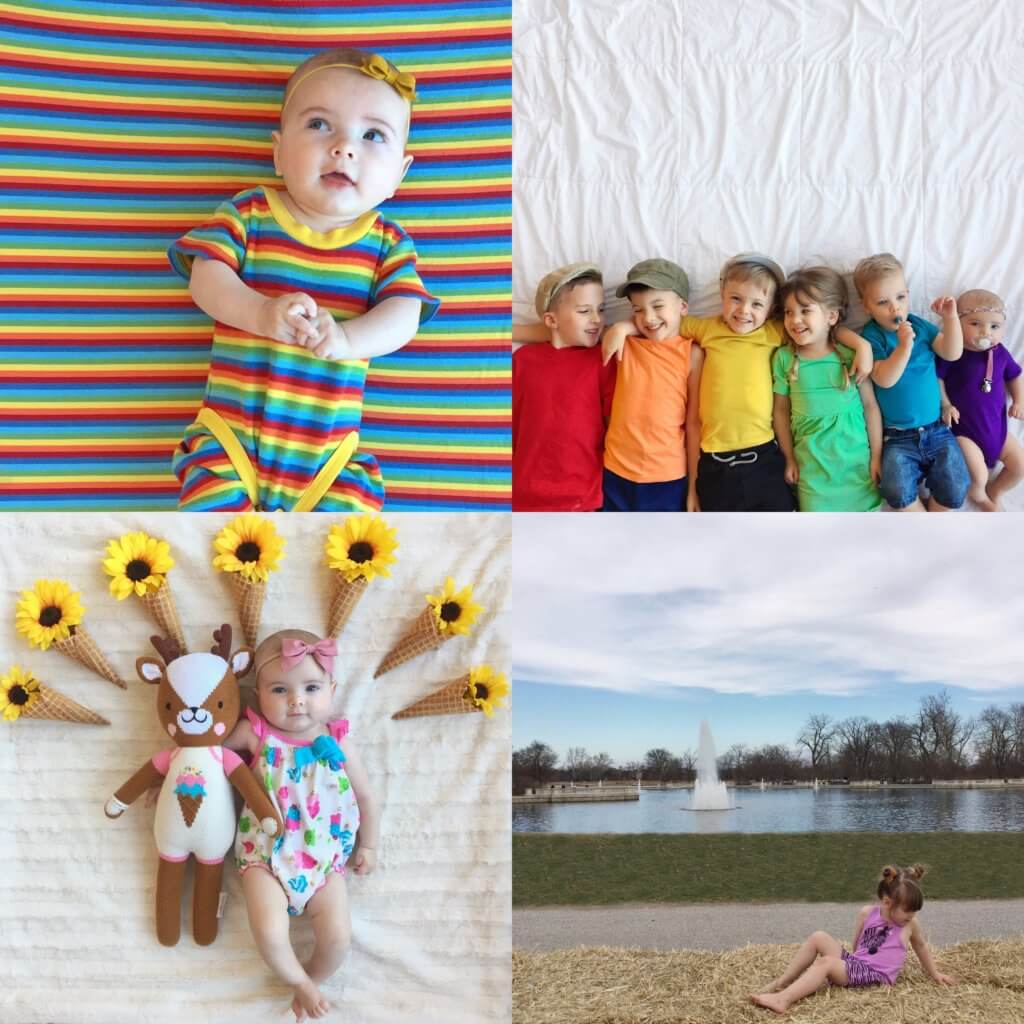 And we are still keeping up with our Month in a Minute projects! It's a really fun project that I would encourage others to try. Even the moments that seem mundane become really fun to go back and watch.
Happy March and happy (almost) spring!!!!!!!