I've been a little MIA over here for the past couple of weeks. Partly because we've been so busy and partly because I haven't been motivated to blog. By the time the kids go to bed at night, I'm ready to turn on the tv and relax. And then I end up falling asleep sitting up haha. But that's a different story.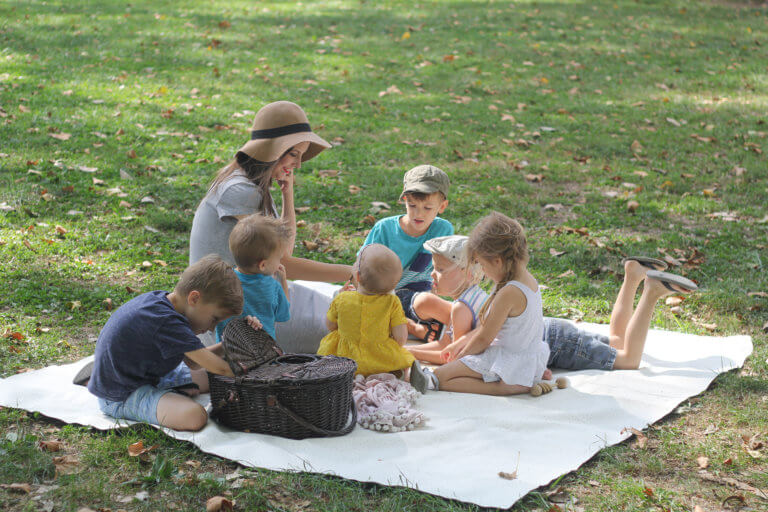 Anyway, since we've had a few fall outings, I wanted to share some pictures from September and October…starting with this little afternoon picnic in Forest Park on a super nice day. The temperatures the past few days have been dipping down below freezing overnight so let's just say that I'm missing that nice weather.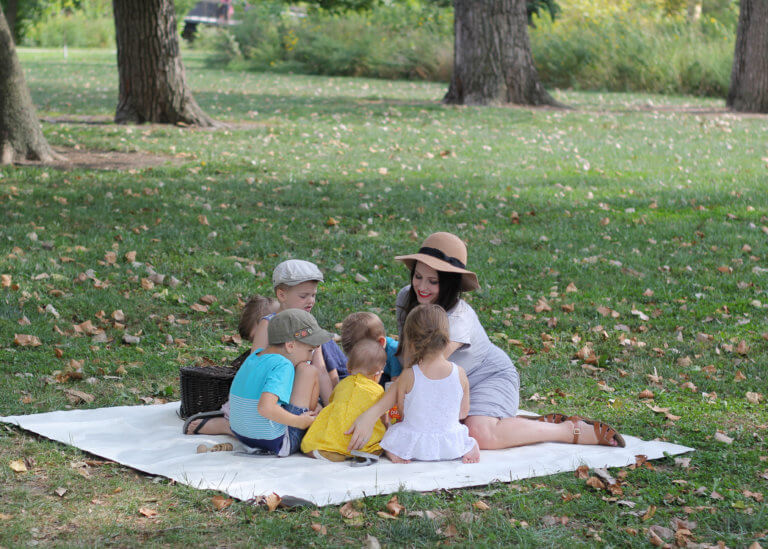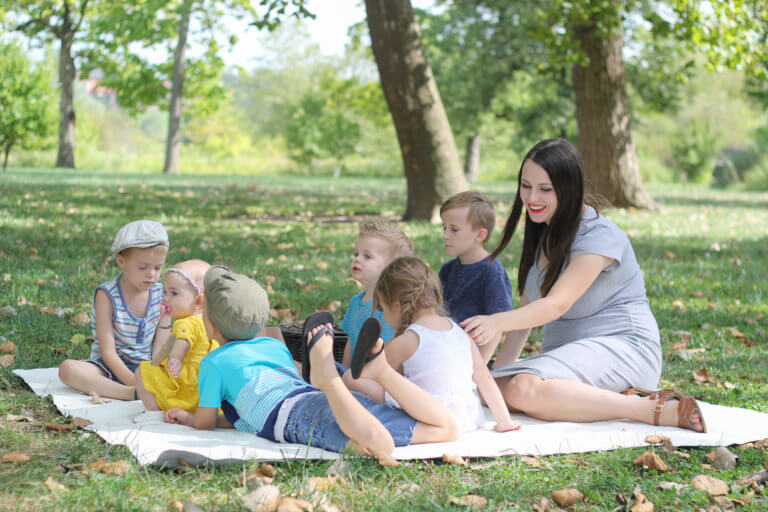 Don and I celebrated our 10 year anniversary back in September. It's crazy to think it has already been 10 years! We don't get the chance to do many things together without the kids so it was very special to be able to get away for an overnight trip to the Kansas City area.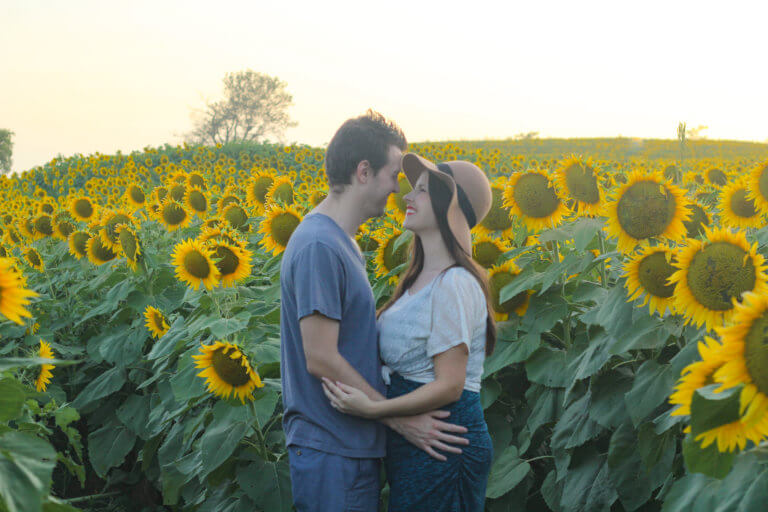 We went to see the sunflowers in Lawerence, Kansas. I had been dying to see them for years. When I realized they were in bloom during the week of our anniversary, I knew that's where I wanted to go to celebrate. We couldn't believe how absolutely breathtaking it was! Pictures don't even do it justice (especially my pictures 😉 )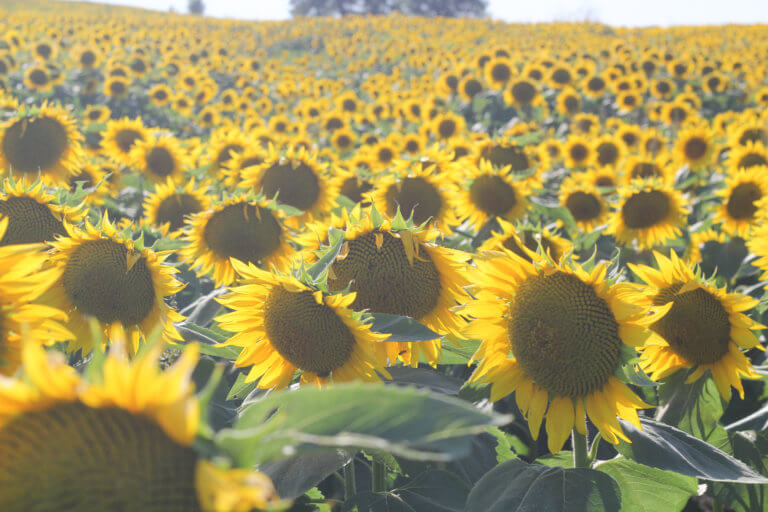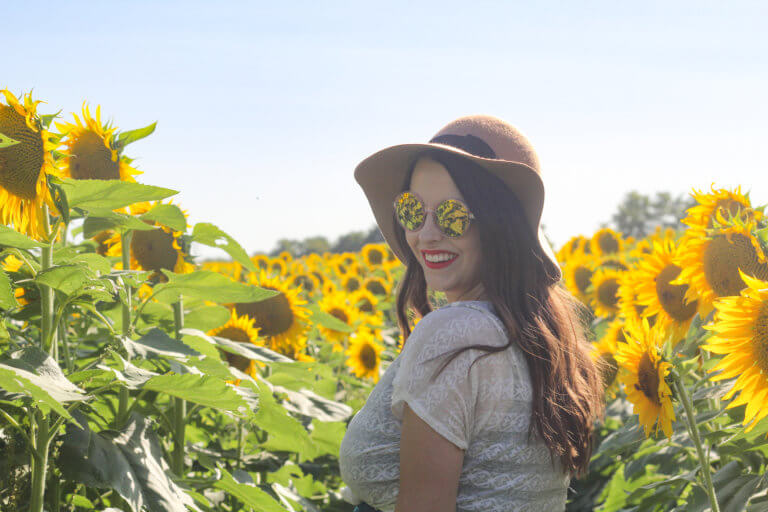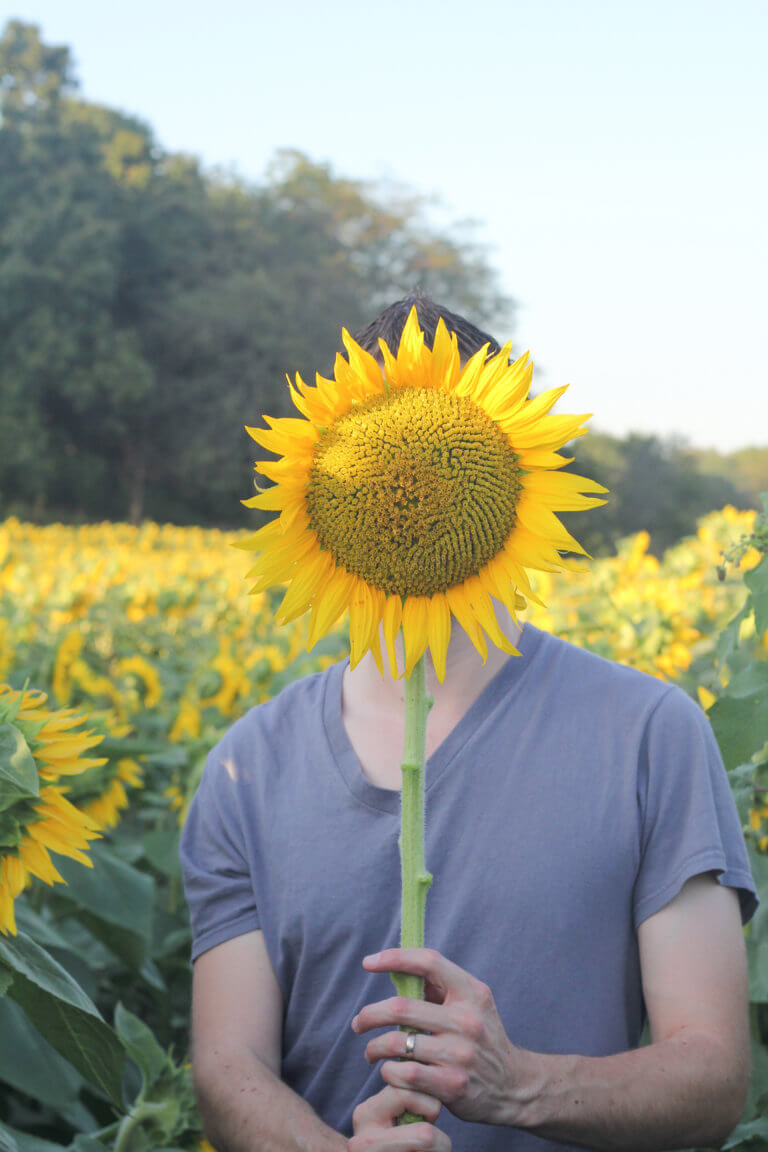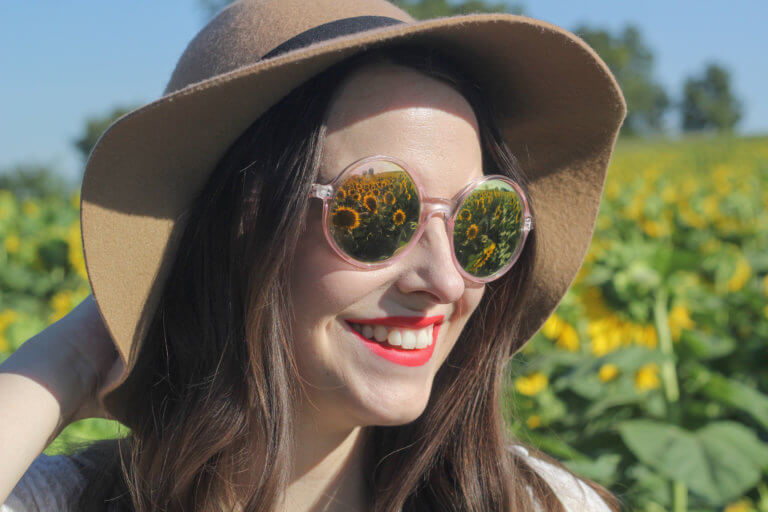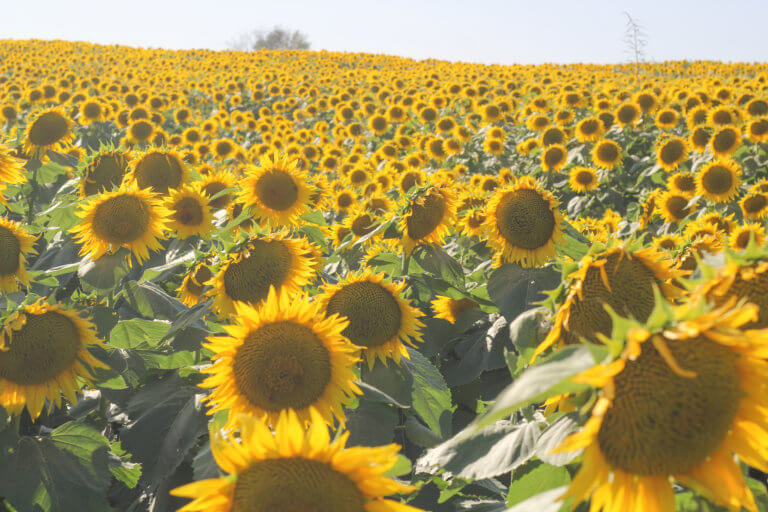 We're already dreaming of another trip back there next year with the kids. Although the thought of that slightly stresses me out haha.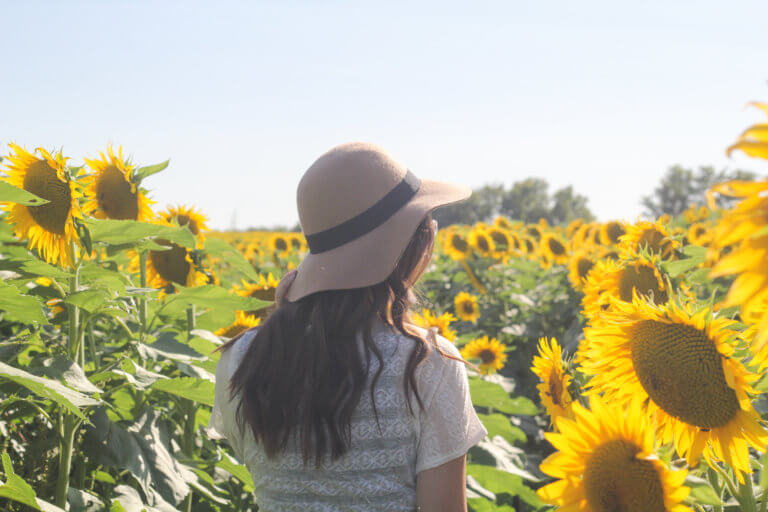 Flashing forward to our annual visit to the pumpkin patch. We like to go every year for the experience (and the pictures) and then we purchase our pumpkins at Aldi because they are so much cheaper. But we usually let the kids each pick out their own mini pumpkin on our visit.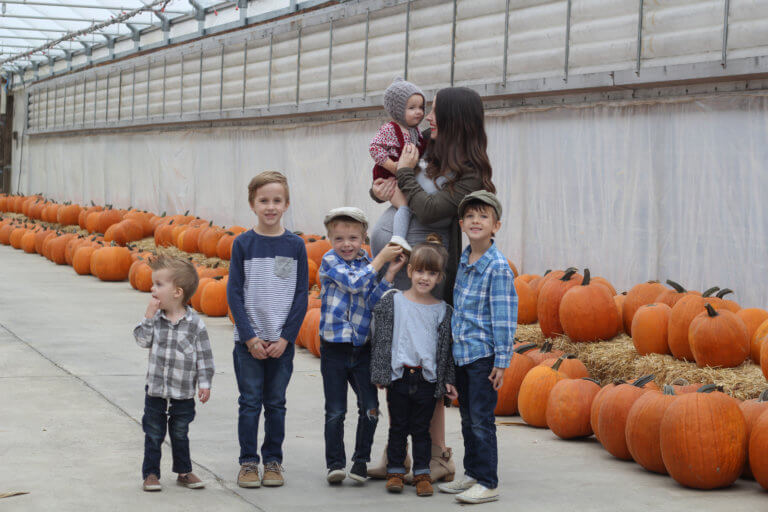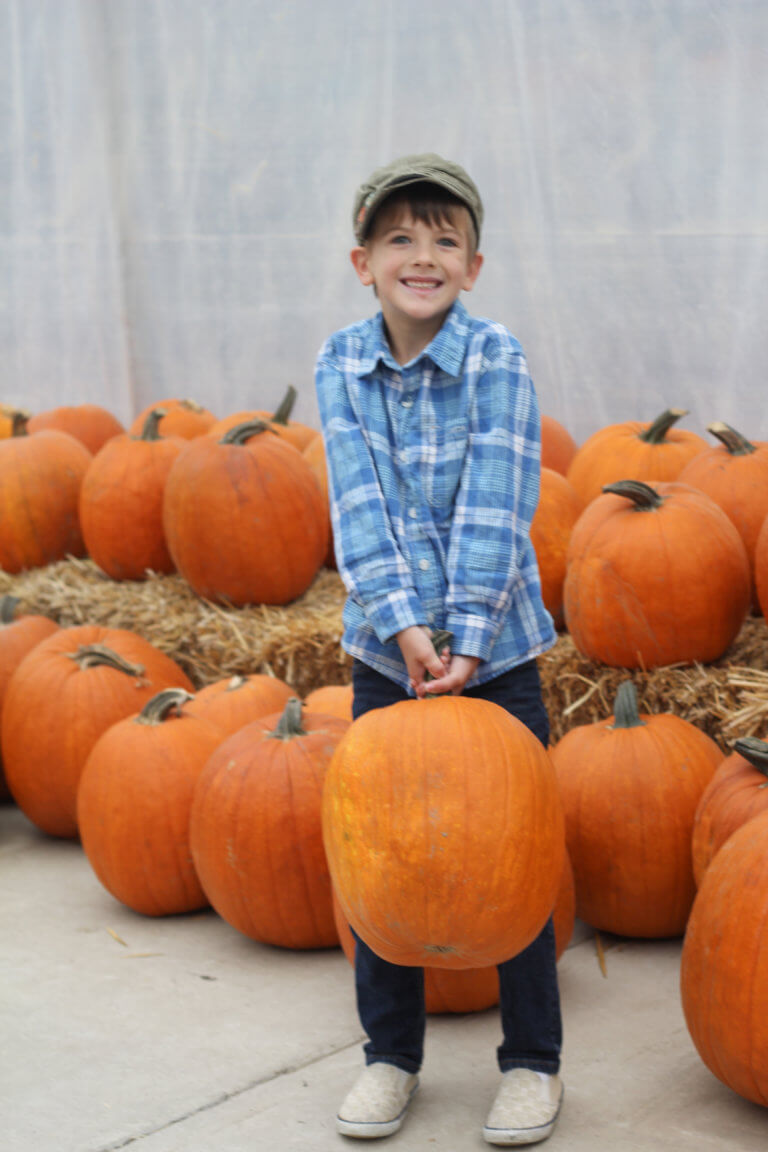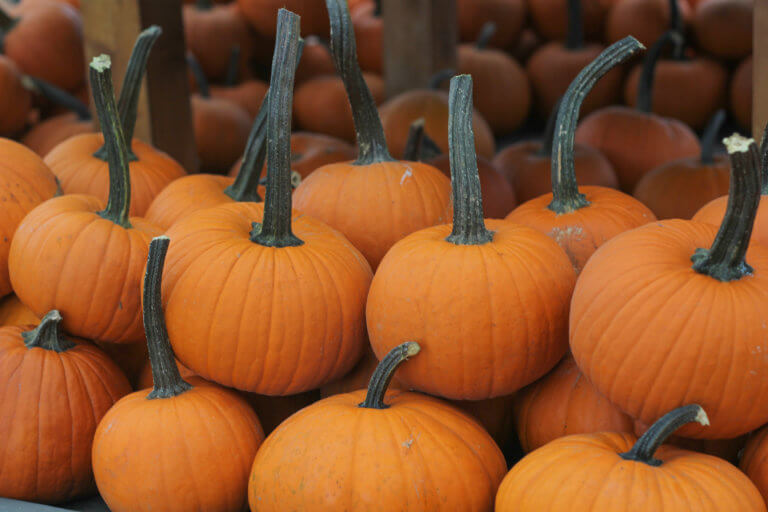 We went to a nearby patch that we hadn't visited since Liam was a baby. And though the pumpkins were fun, the playground was a definite highlight for the kids. Of course, the highlight for me was taking pictures 😉 I loved this sweet moment when Kai walked over to Clem and started talking to her. All her siblings are so good to her.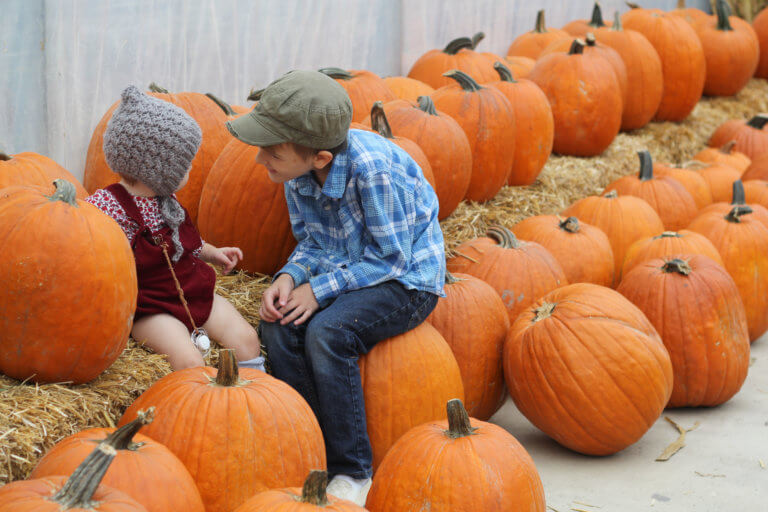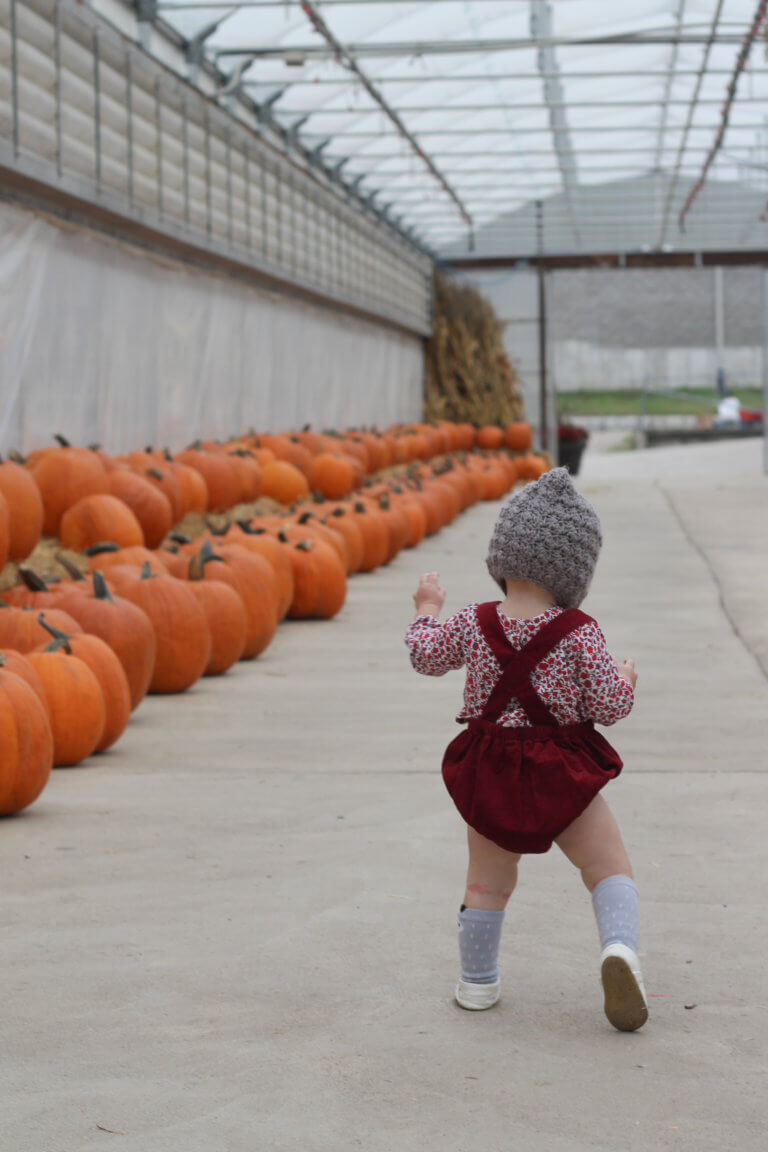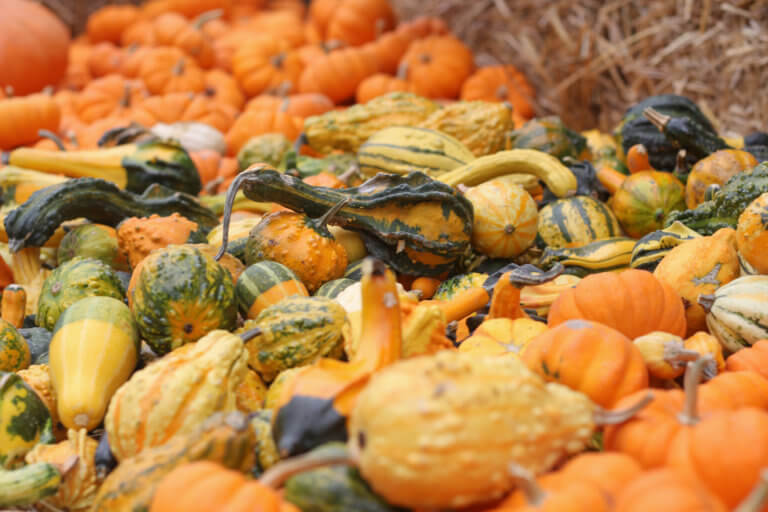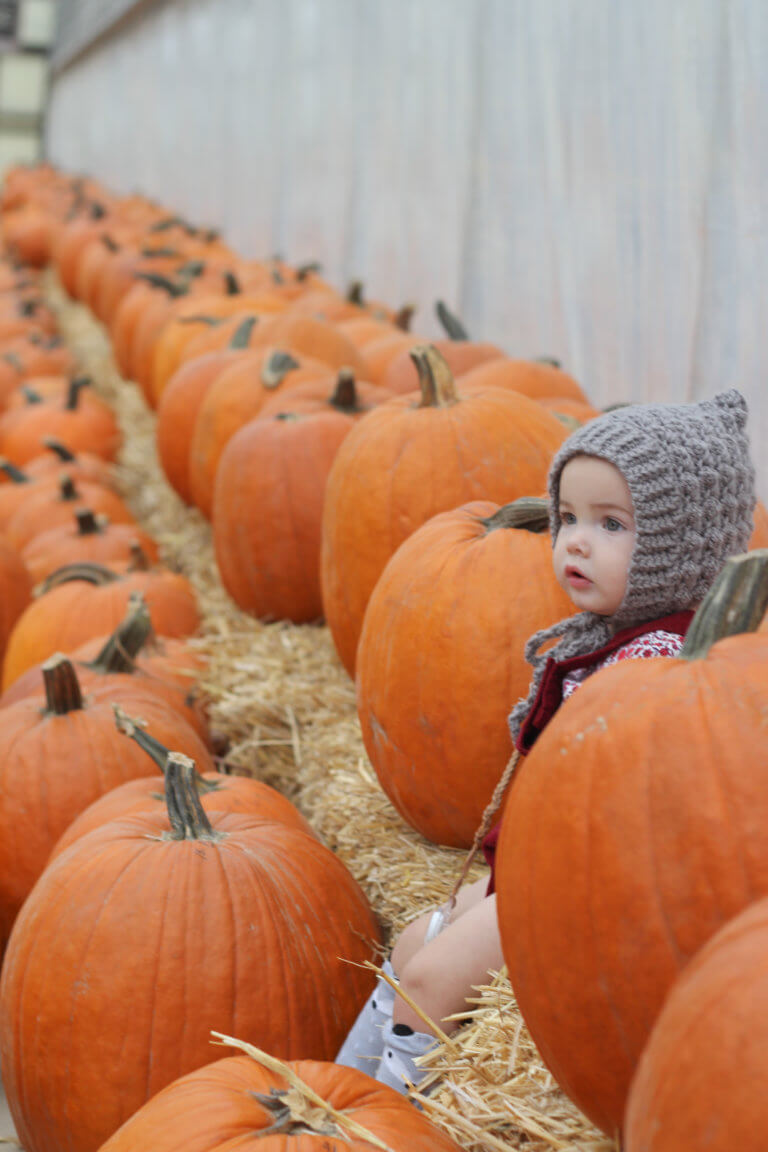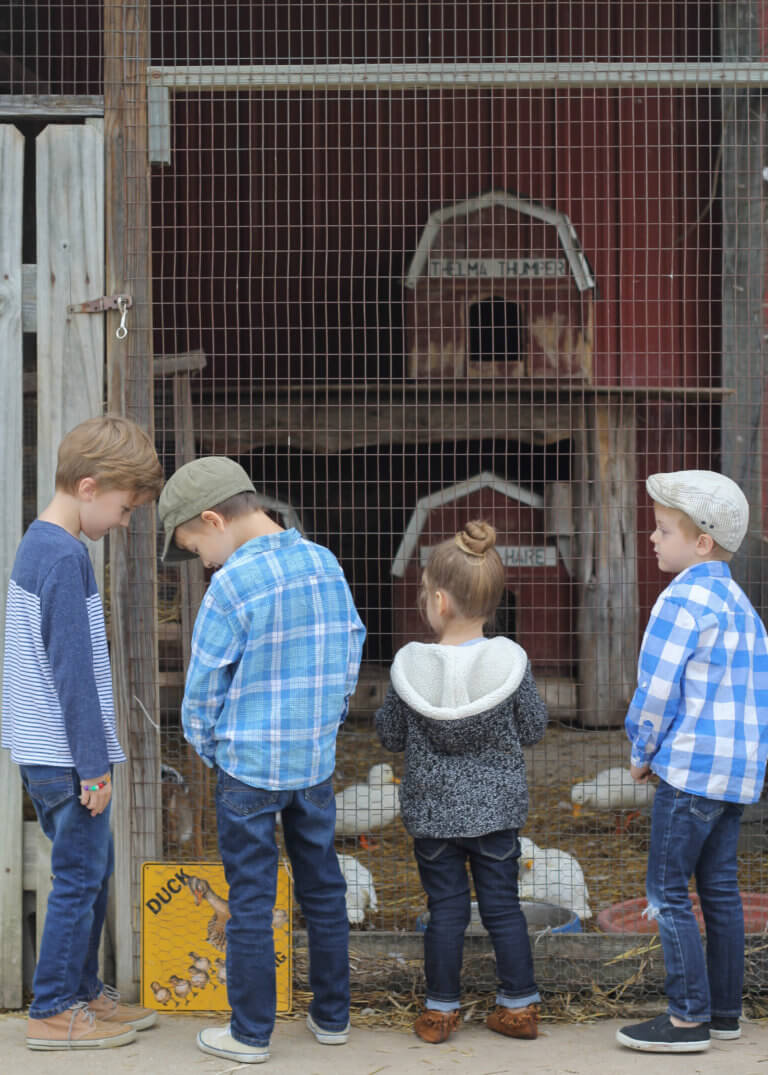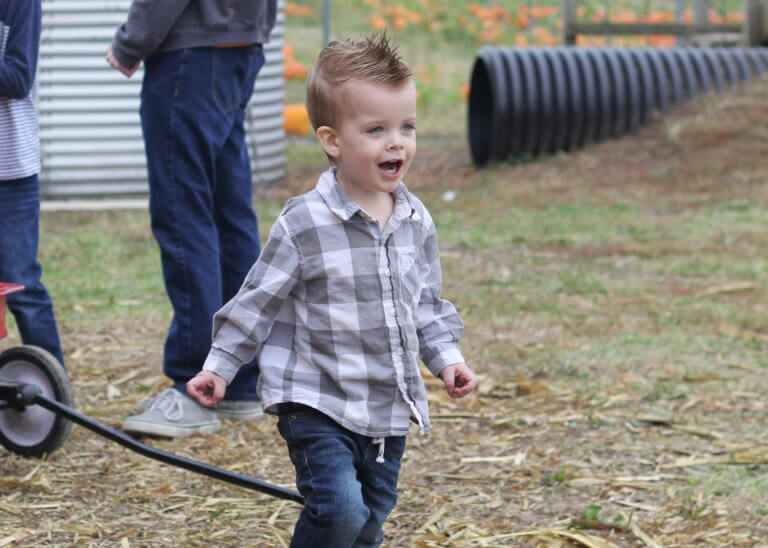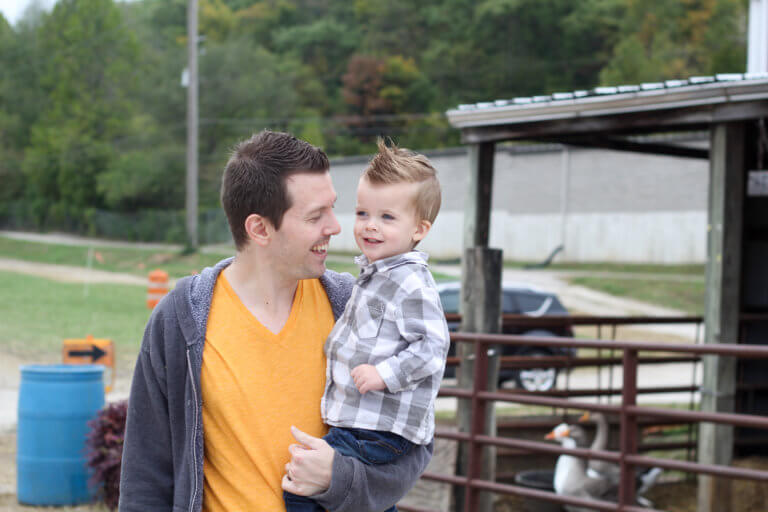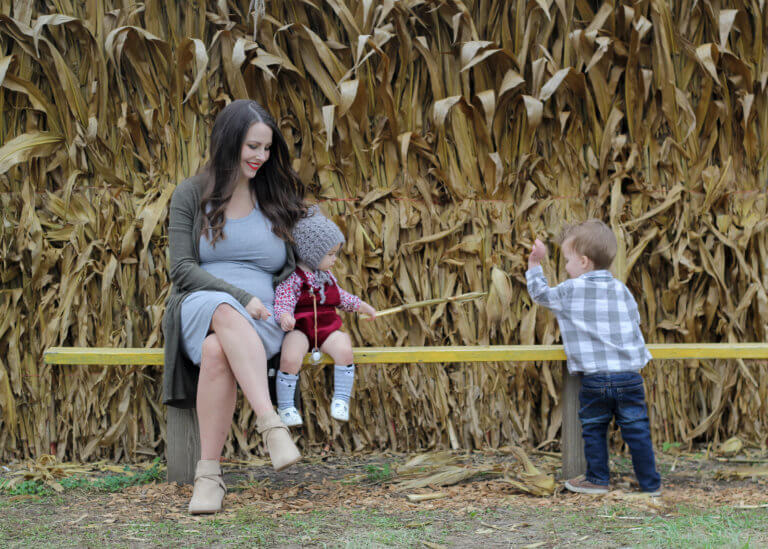 Any time the kids see these decorations with the cut outs for their heads, they have to have a picture. Going along with their picture ideas always makes them more willing to go along with mine–making photography fun and not just a chore.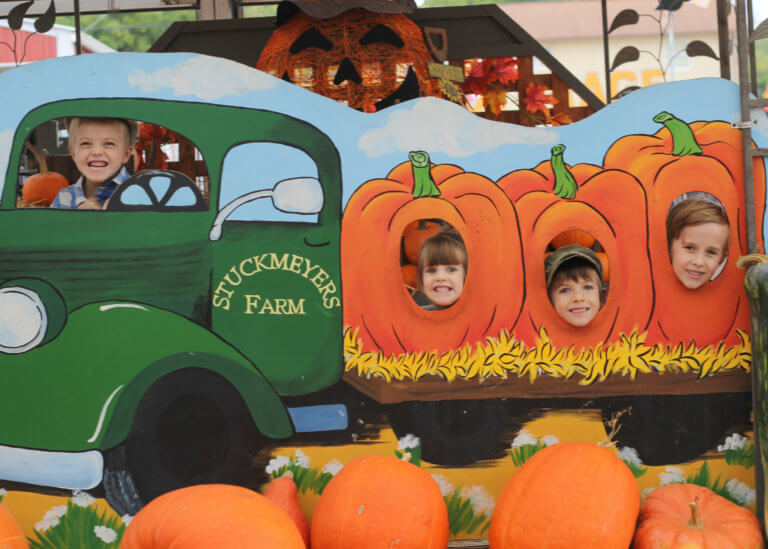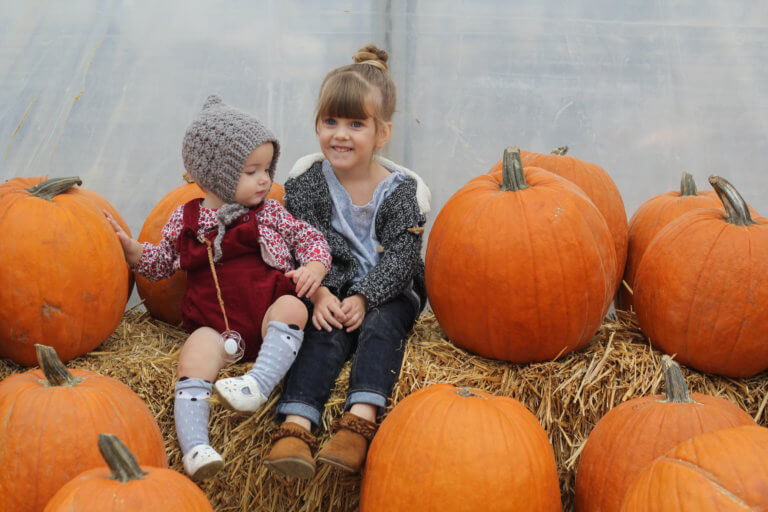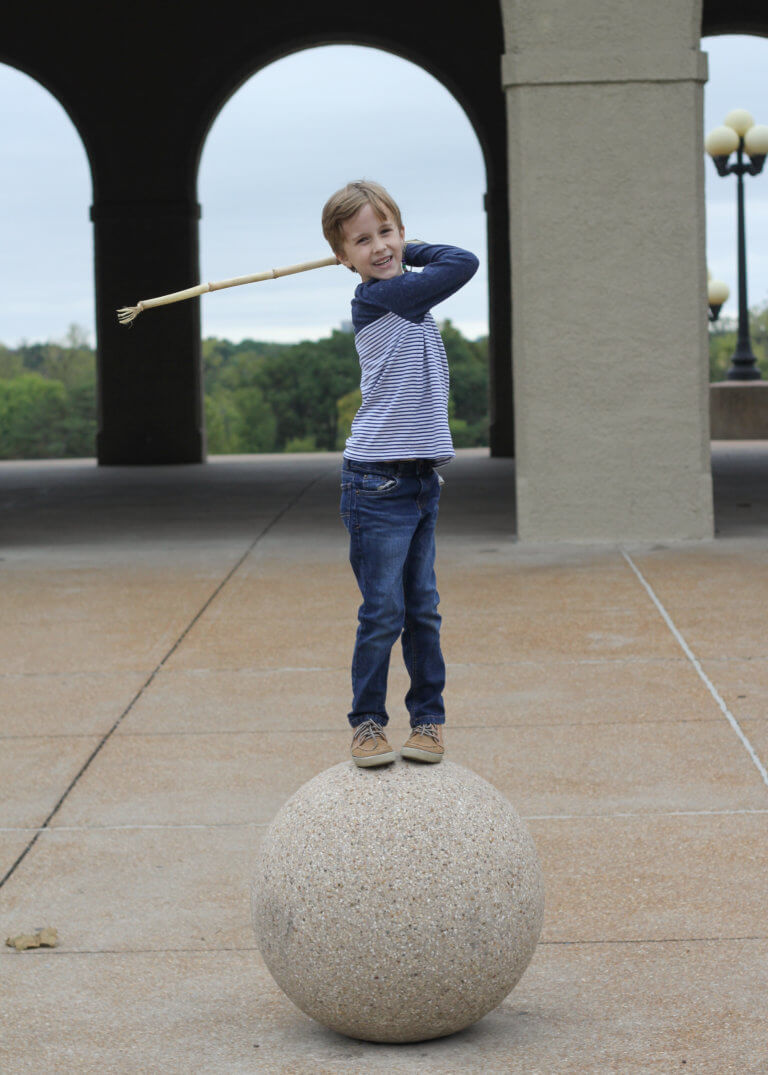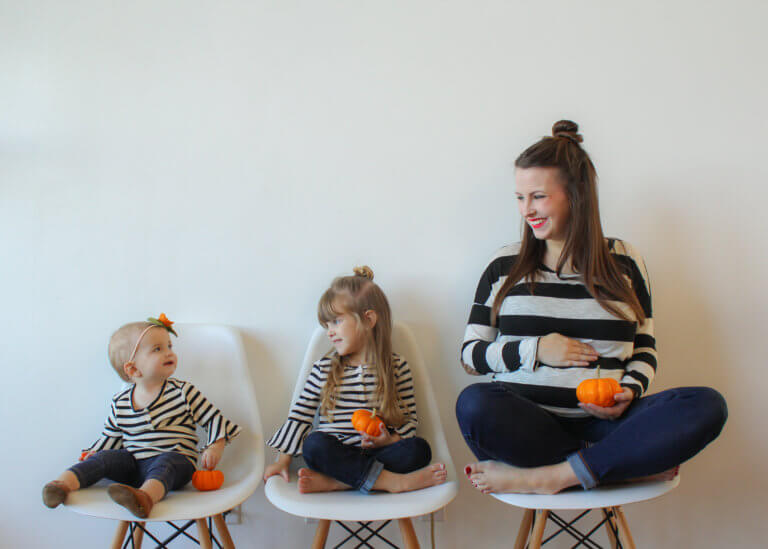 A couple of weeks ago, we went to the zoo on the most perfect fall day. It was a short, simple trip–nothing special about it–but it was one of my favorite outings with the kids. Desmond (our 2 year old) was in such a happy mood (after having a very difficult previous month with him) so it just made the whole day feel so carefree and fun.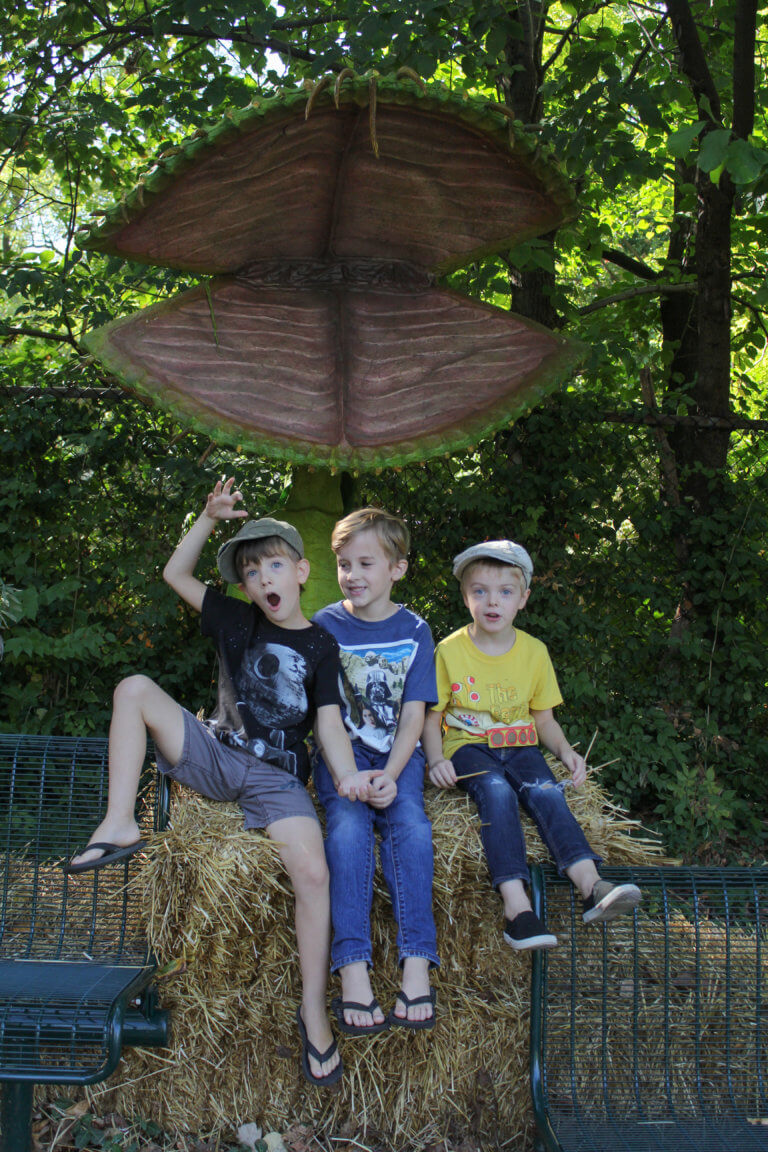 For anyone who hasn't been to the St. Louis Zoo, our zoo is rated one of the best in the country. And it's free! So we like to pop in for a few hours when we have some nice weather. If you're in the area, make sure you visit!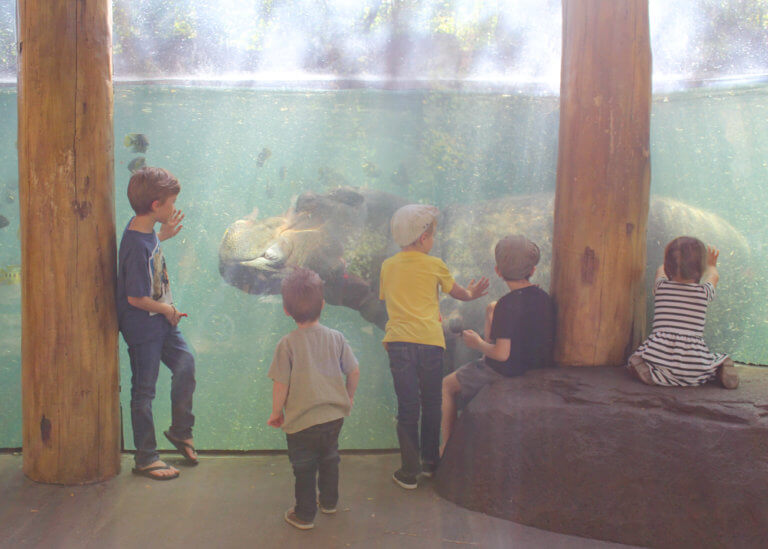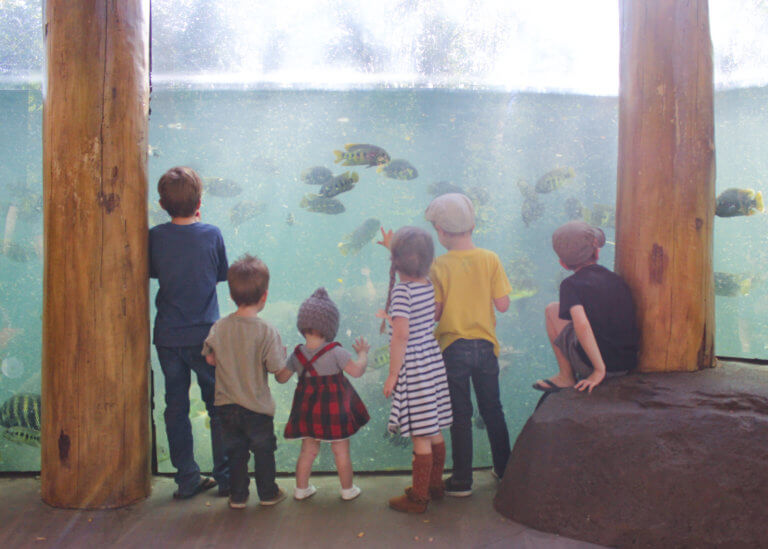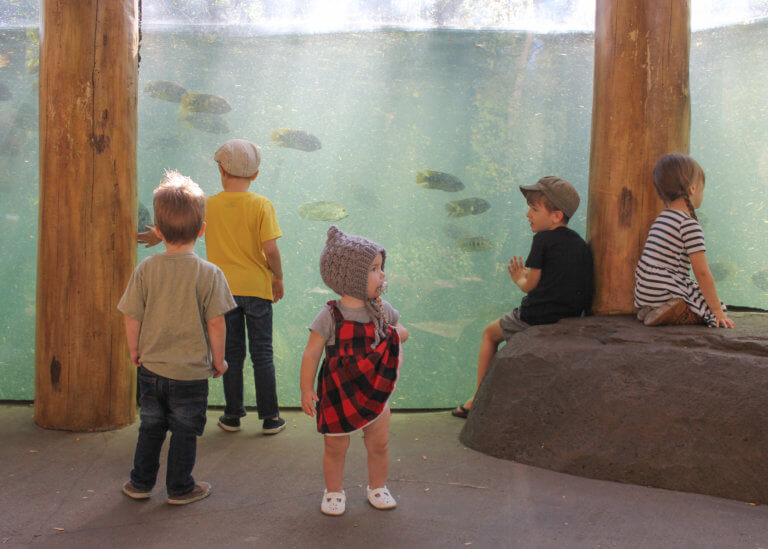 And this sea lion photo–one of my favorite pictures I have taken of the kids. We had the sea lion tunnel to ourselves for quite a while (and if you've been to the St. Louis Zoo, you know how rare that is) so I was able to patiently wait for the perfect moment when a sea lion swam by. I love it so much!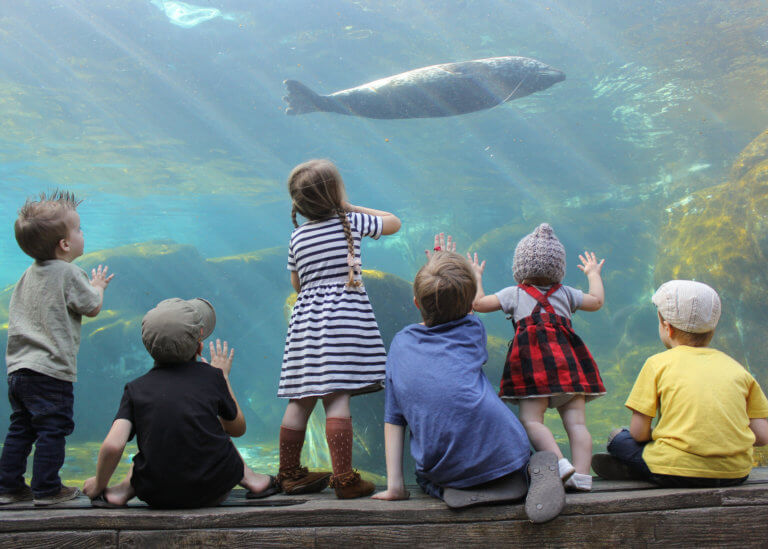 I hope to be more motivated to blog now that I've been able to complete a few projects that had been keeping me busy. But in the meantime, you can watch our vlog from our zoo visit! Desmond definitely stole the show for this vlog. We really couldn't get over how fun he was that day (like I said, we had a super rough month with him leading up to that point) so he was kind of the center of attention. I hope you love it!
And please, if you have any vlogs you'd like to see us do or blog posts you'd like to have me write, please let us know! It's always so helpful to know what you're interested in reading/seeing! I hope you have a happy Halloween tonight! I can't wait to share pictures of the kids' costumes!