Happy New Year! I don't know about you, but 2015 was pretty good to us. Desmond joined our family in 2015 and he has been such a sweet addition. Definitely worth all the exhaustion. I also won a few prizes by entering contests. It has been really fun for me to come up with ideas for contests. And after many years of feeling like I never had a true hobby, photography and videography are becoming two things that I love very much. My "resolution" for the year is to make more videos with (and of) my family. I put that in quotations because I don't really do resolutions. But that was a goal that I've been wanting to pursue over the past few months and I think now is the perfect time to start. 
Anyway, here's a quick look back at my top nine posts from Instagram in 2015 (From 2015bestnine.com) I think this about sums it up. Family, baby, costumes, matching, color.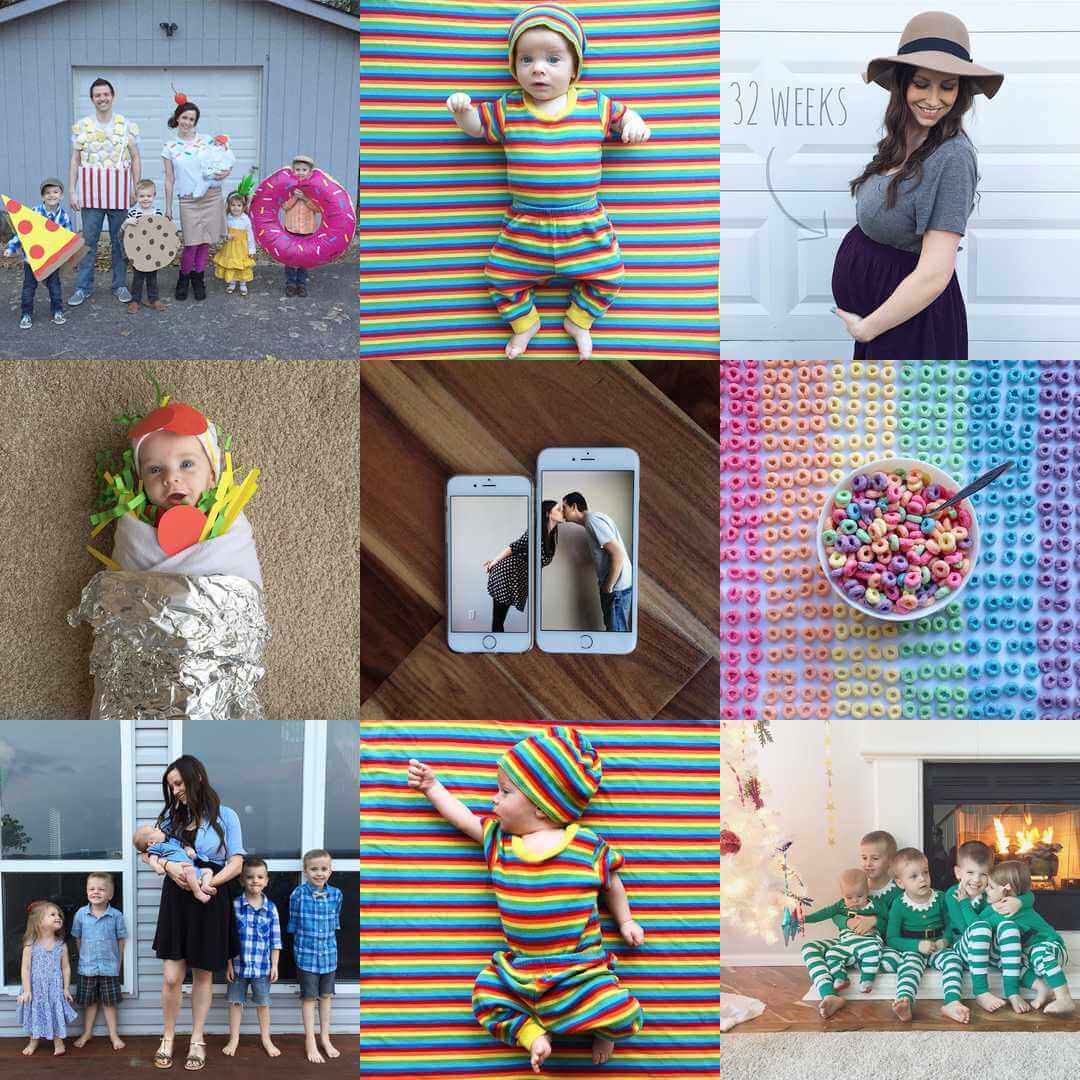 And now for the December iPhone pictures. Starting with our tree decorating while listening to our Pandora Christmas station. I know there's gotta be someone who will spot that NSYNC song playing in the background. #noshame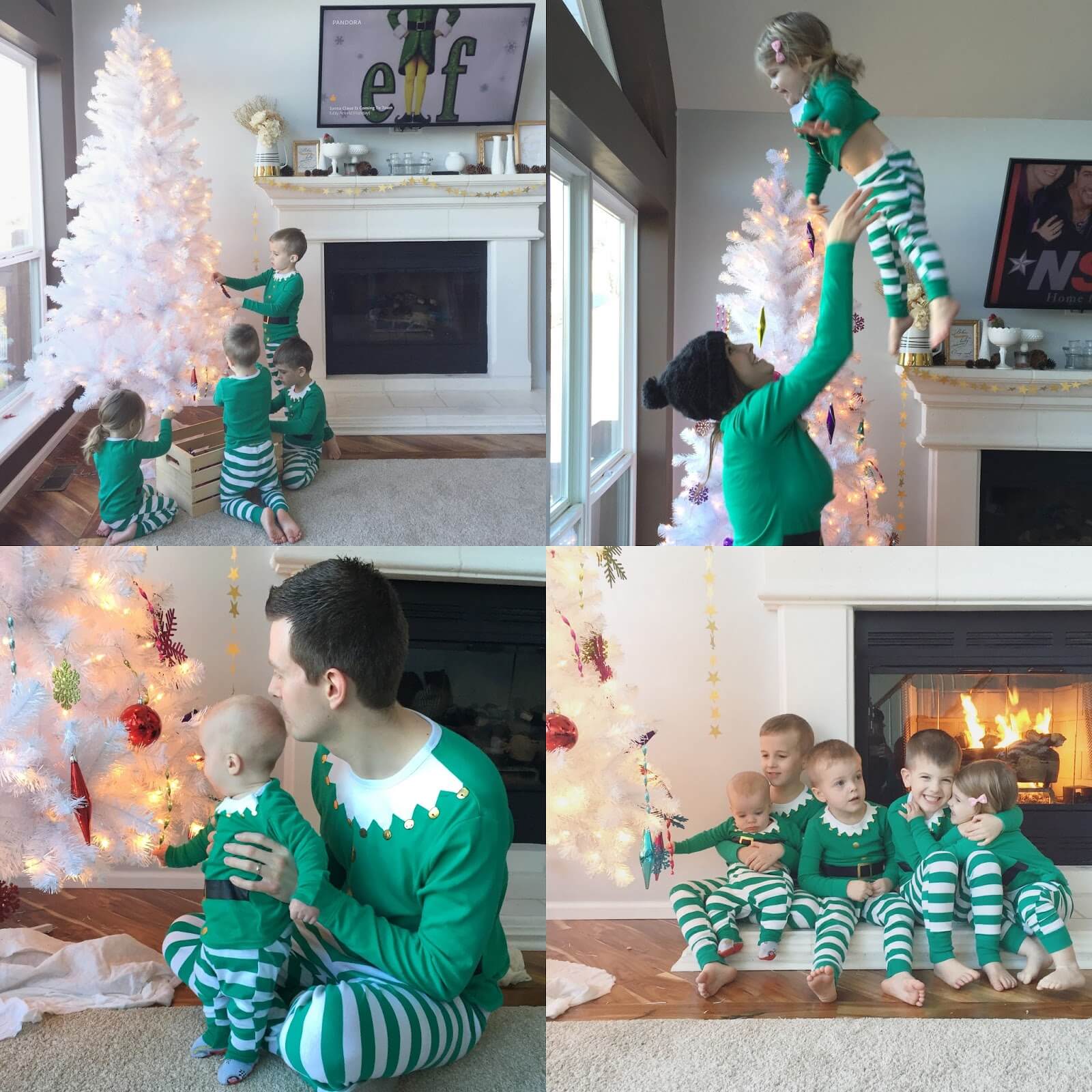 December consisted of a lot of elf jammies and fires in our new fireplace.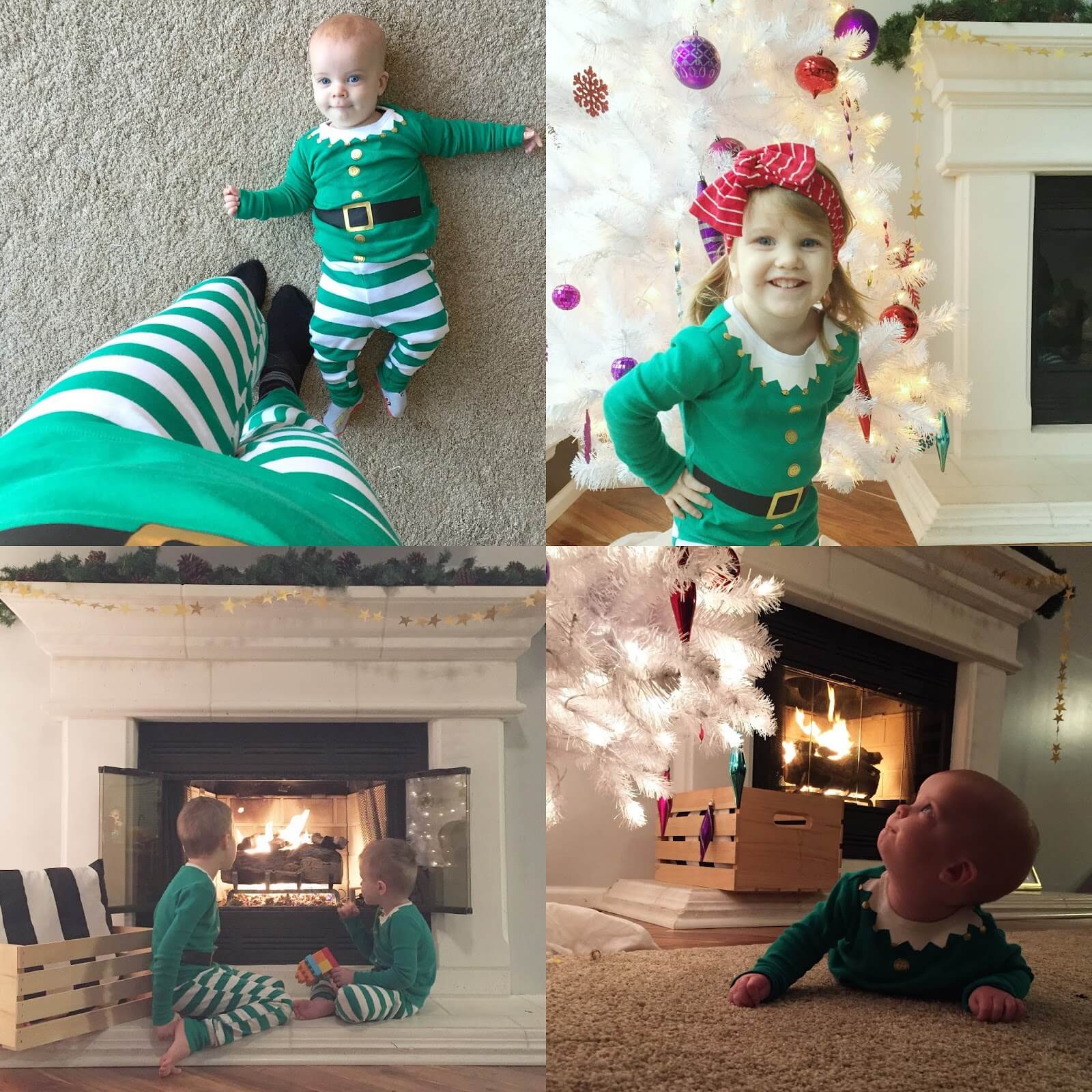 1) I was trying to snap a picture of the boys in their new bow ties from Beau Knotz and Evangeline wanted to join. 2) Christmas baking with my daughter and a lightsaber. 3) my Santa baby. 4) I'm seeing the joys of having a helper. Liam has taken Desmond from me more than once and said "it'll be easier for you to do that if I hold Desmond for you." He was talking so sweetly to Des on this day so I tried to sneak a picture. They both caught me.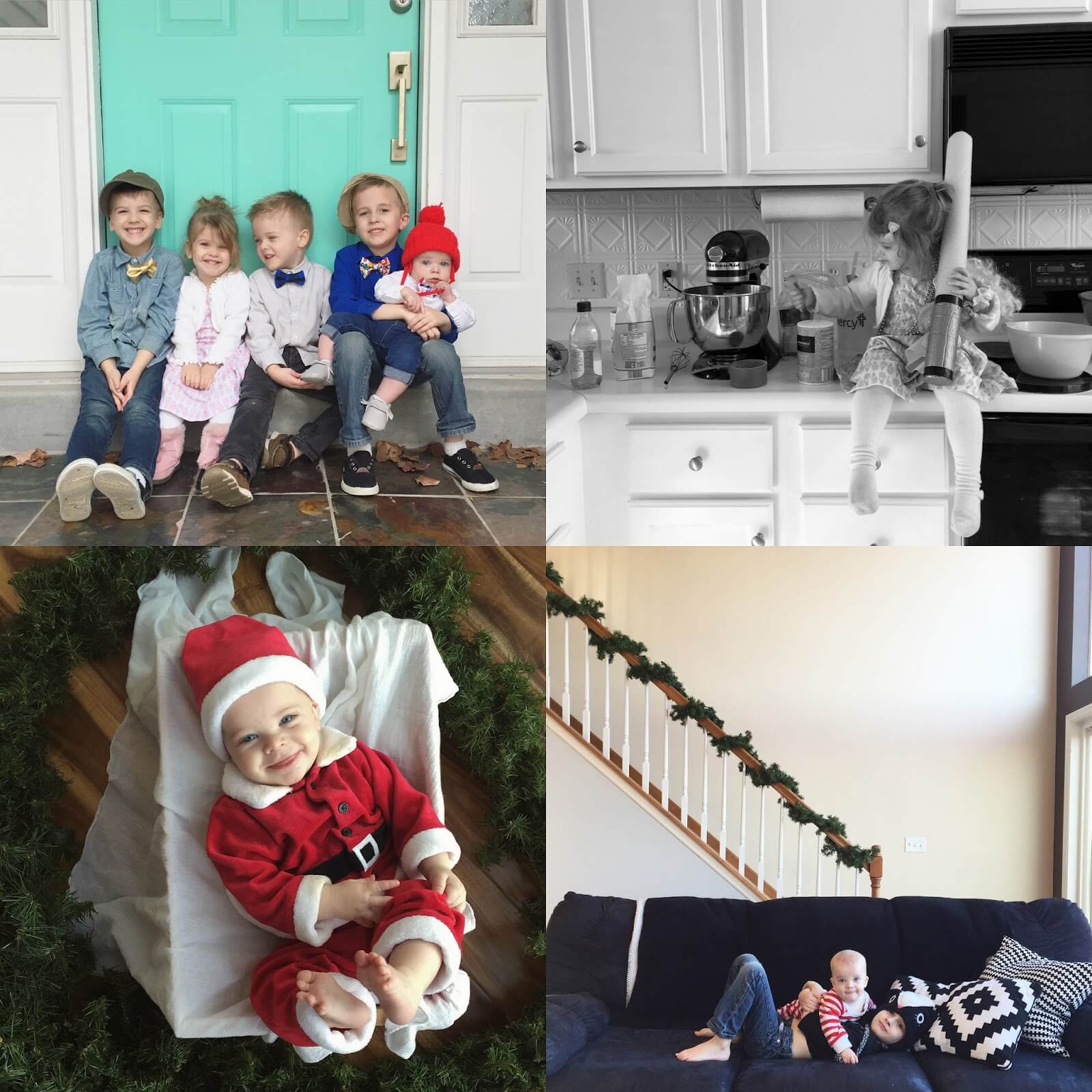 I got this adorable ice cream dress for Evangeline on Black Friday from June and January and we actually had a warm day to go out and take some pictures.
And below are a couple of shots from a little Christmas party at Maggi and Jeremy's house.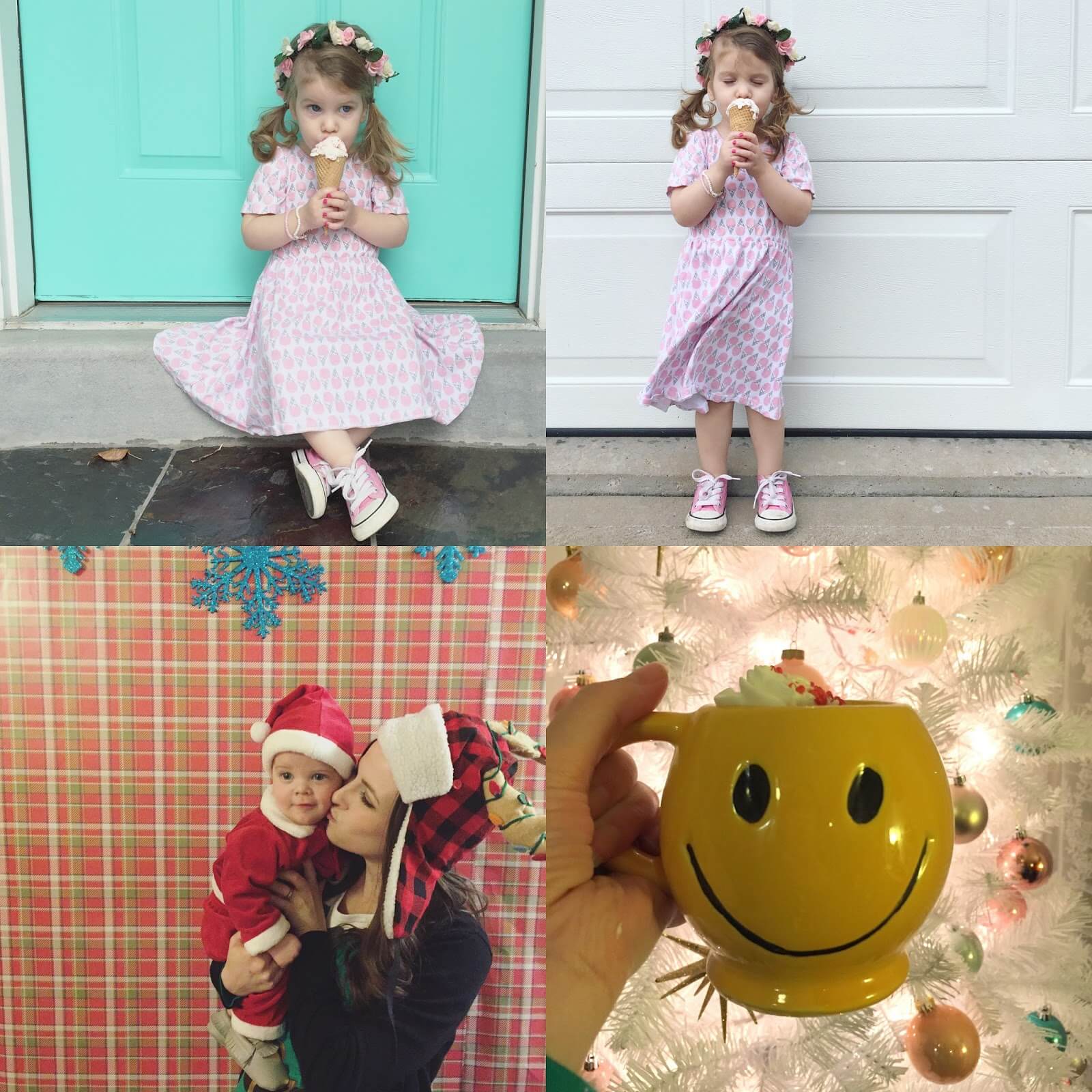 1) 70 degree day in December means you better get out and have a picnic. And we did.  2) A beautiful cake for a contest that I guess I didn't win 🙁 3)When Evangeline wakes up, her brothers are always quick to tell her "Miss, you are so pretty!" 4)snowman donuts with my sick Kai guy while the others were with cousins making Christmas cookies.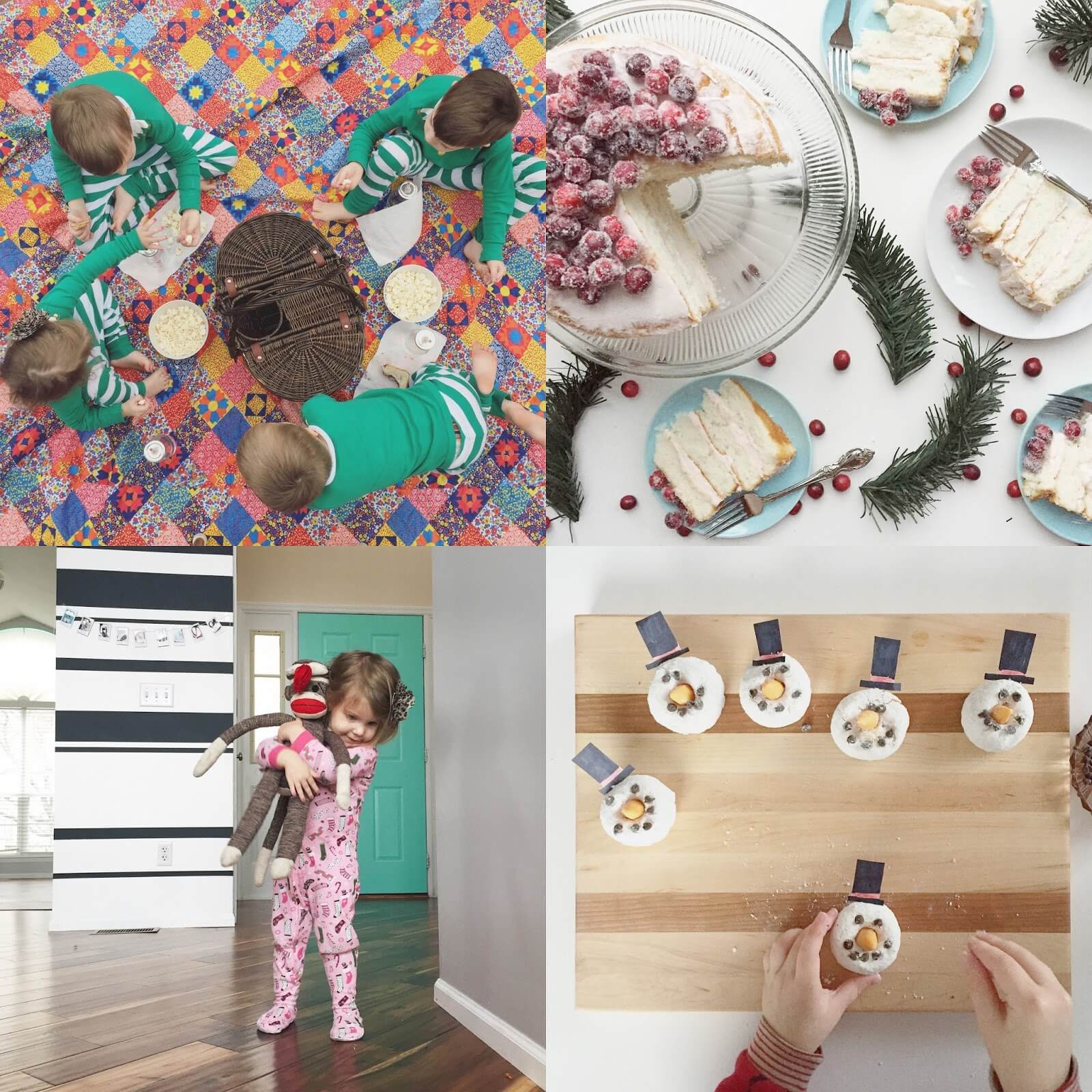 1)I bought this heart mug from a thrift store and it's pretty much my favorite. 2)My bookends and their santa hats just make me melt. 3)Reindeer donuts for a festive breakfast. 4) the traditional Christmas Sunday picture with the kids–Don took the picture because he wasn't able go to church with us and had just woken up.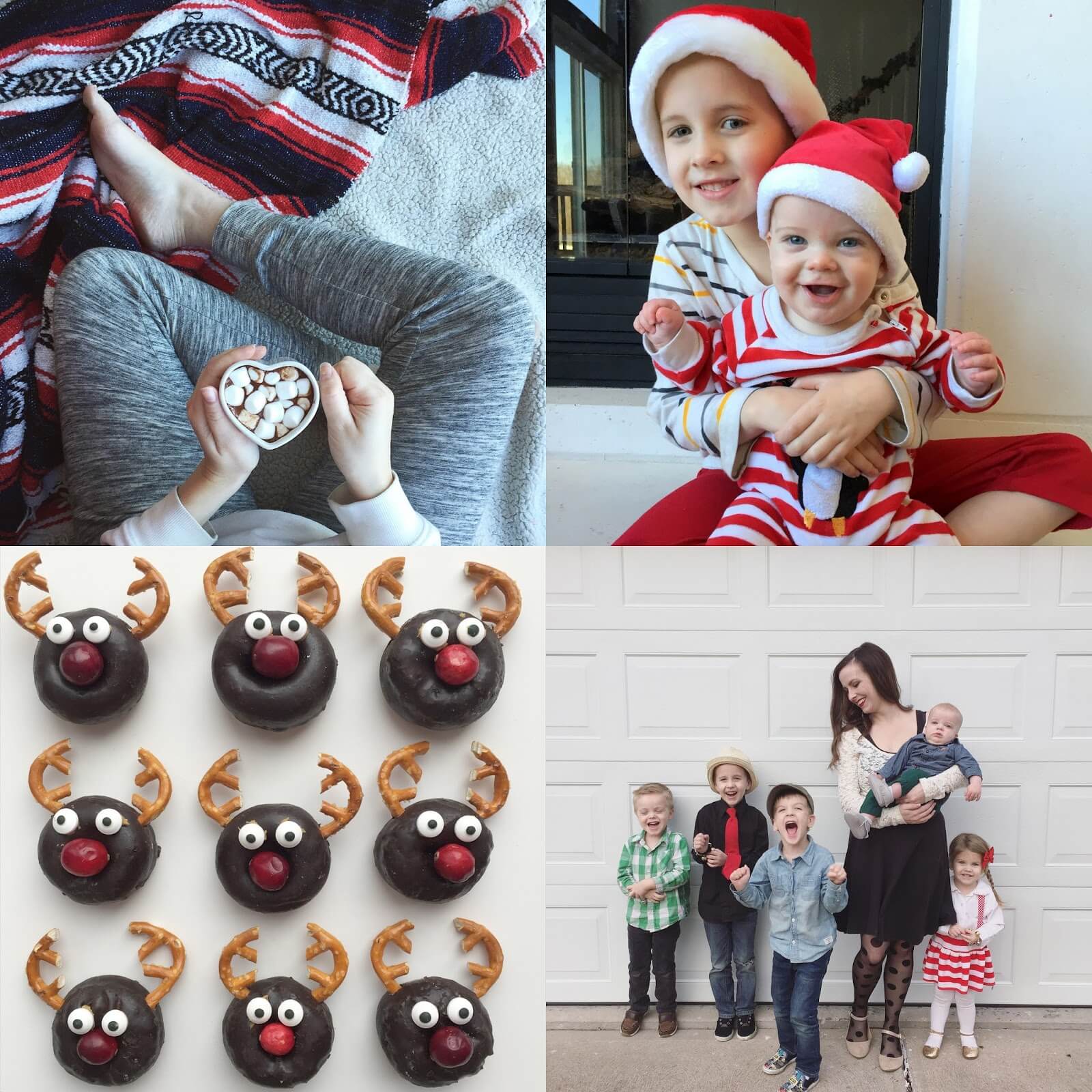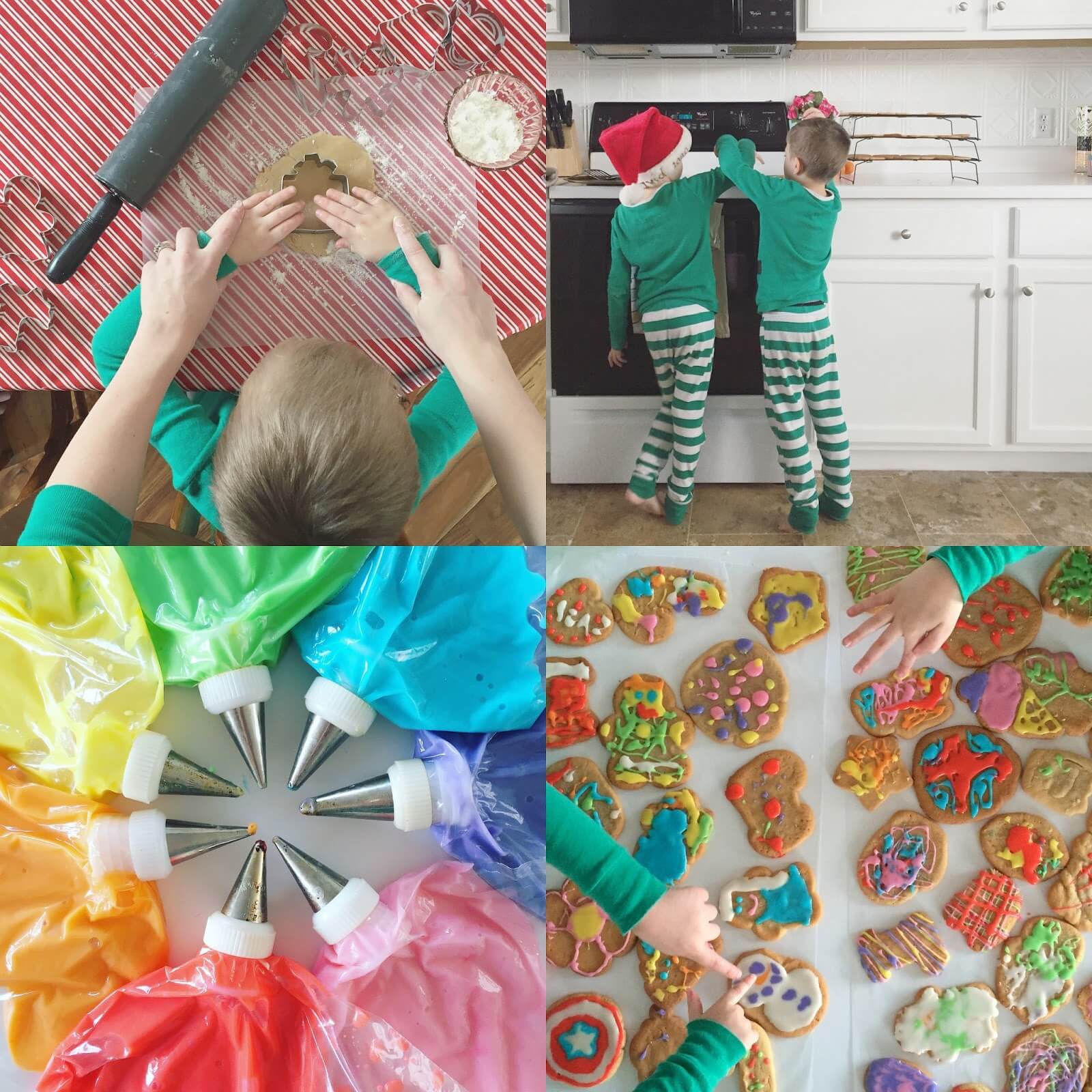 1) Christmas Eve breakfast (noticing a donut trend?) 2) Candlelight service at church. 3) Day after Christmas–stayed in our pj's all day and played with new toys and games. 4) I realized I forgot to acknowledge Desmond's 1st Christmas. I had packed up the tree that morning so I just tossed a strand of lights to him and snapped a few pictures with my phone. #fifthchildproblems. But I actually love that picture so it all worked out.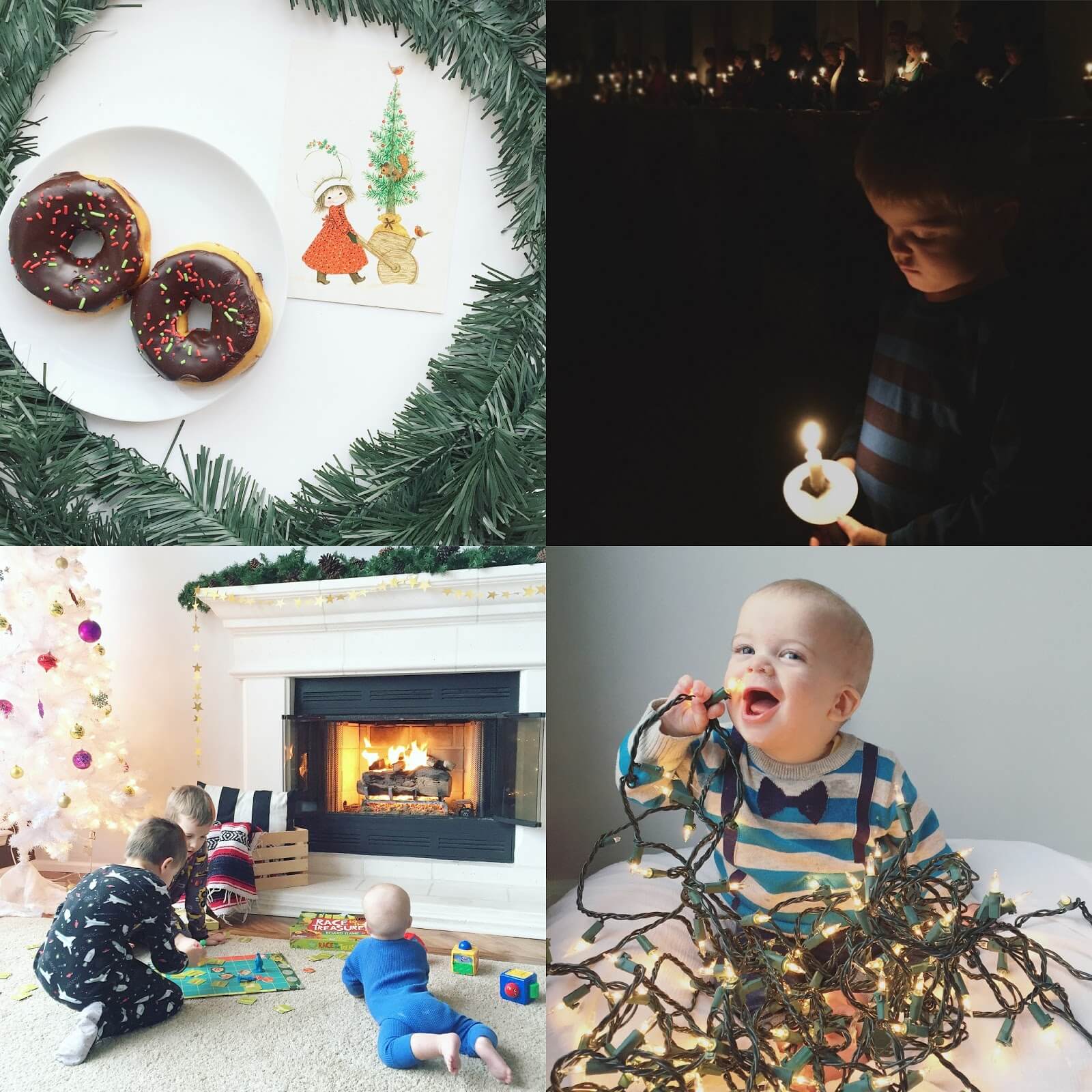 And here's December's Kids Say–which is pretty much just 'Kingston and Evangeline Say' this time around
Me–"Miss, you're silly."
Evangeline–"No. I'm super, super, super pretty."
(Can you tell what she hears a lot around here?)
Kai–"Is that one the free-est?" (Cheapest)
A man at church gave Kingston and Kai a Christmas card while I was not around them (I was downstairs getting Evangeline from the nursery) and he said "Make sure you give this to your mom and dad."
Kingston said "We don't have a dad."
**I'm assuming he was letting him know that Don isn't able to come to church with us.
Evangeline–"I'm gonna take my sock off, and you can eat it."
Kingston and Evangeline sharing an apple…
Kingston–"Make sure you don't eat the inside (core). No one likes that. Only bad guys like that."
Kai–"Miss, what do you want for Christmas?"
Evangeline–"chicken."
Evangeline–"Liam is a boy, and Desmond is a boy, and Kai guy is a batman….oh wait! Kai guy is a boy, and Kingston is a boy…"
(Watching me prepare caramels to melt)
Kingston–"Are you going to hot those up?"
Kai–"When I grow up, I want to be a trash man. No wait, I want to be an artist."
Liam–"And I'm going to be an artist."
Kingston–"And I want to be an elephant."