Happy first day of Fall! We went apple picking this past Sunday and I thought the first day of fall would be the perfect time to share!
It's been our tradition to pick apples to kick off the Fall festivities. And I guess if you want to be technical, we didn't actually go in fall . But I say it still counts! To start out, the number one rule when you go apple picking, you HAVE to buy apple cider donuts. Don't argue with me, just do it. Trust me. The kids already started scarfing them down before I could get a decent picture. They are totally worth all the sticky fingers and faces that will follow.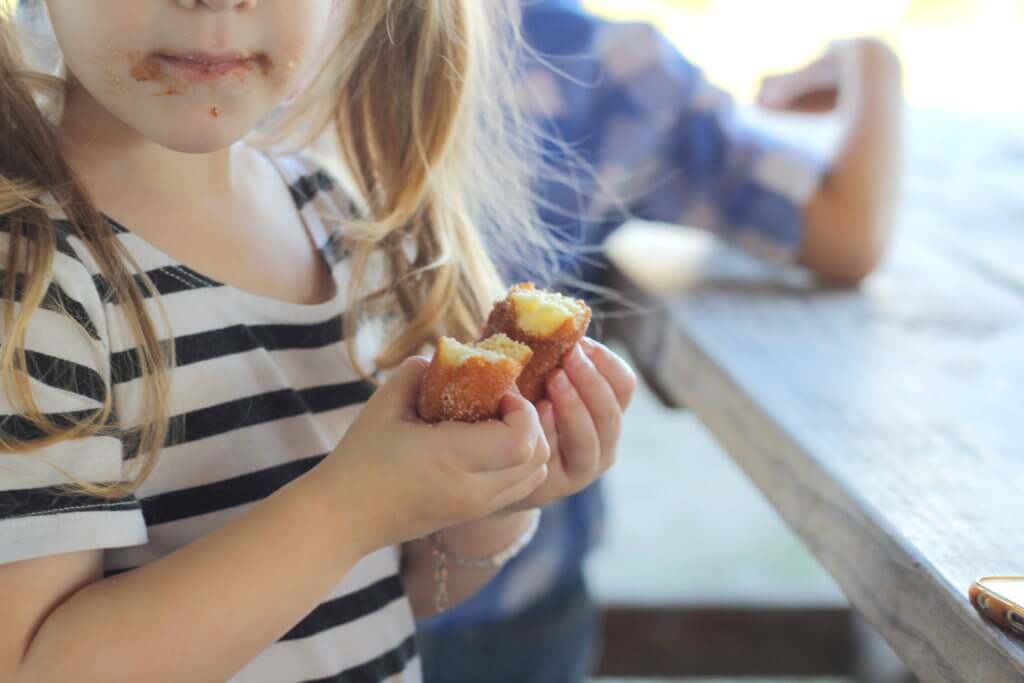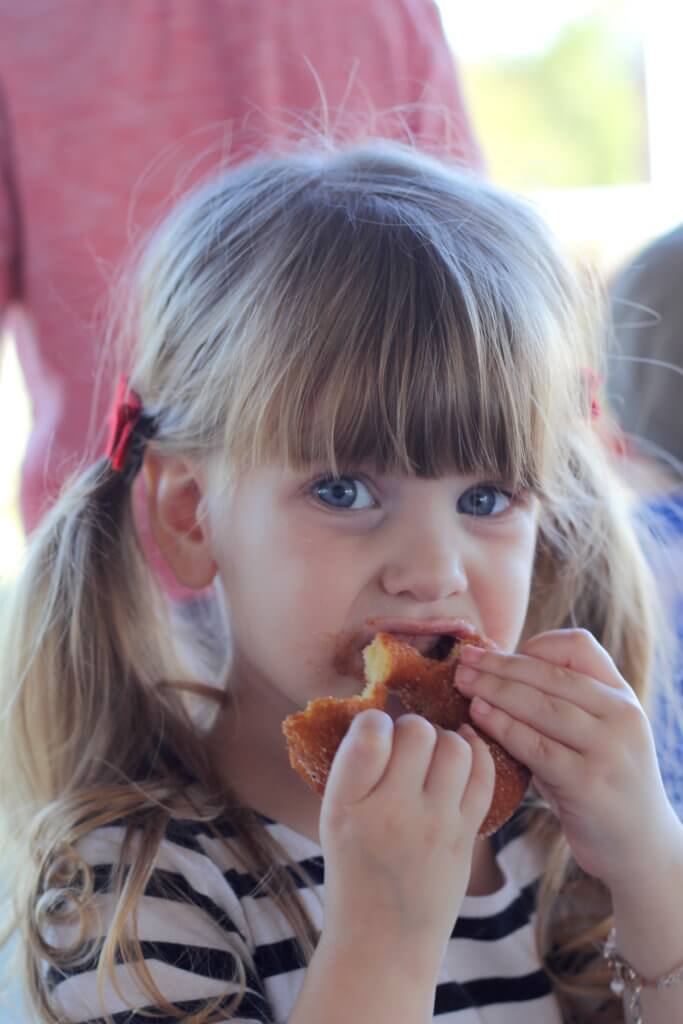 Desmond's face just proves that he agrees.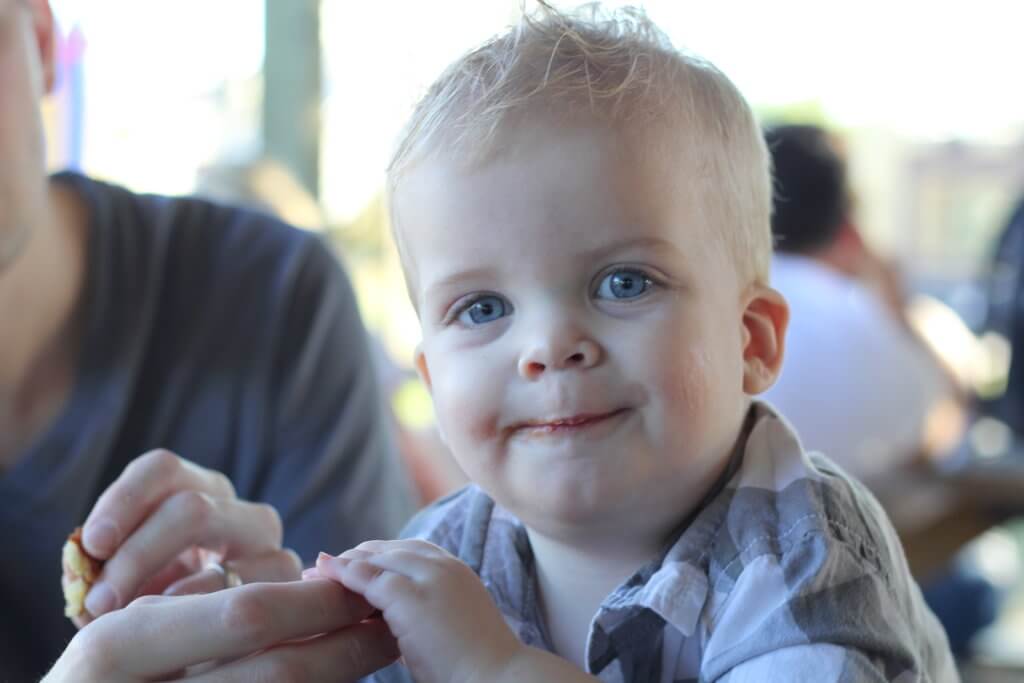 At the orchard we go to, there are a few places for the kids to play (the bounce houses cost extra) but they are always more than content with even the simplest playground equipment. Don is working on some new projects with the GoPro (borrowed from our dear friends.) I hope that he is able to share those with you before too long! I just couldn't resist this picture of Kingston's pure happiness, and Desmond's pure boredom.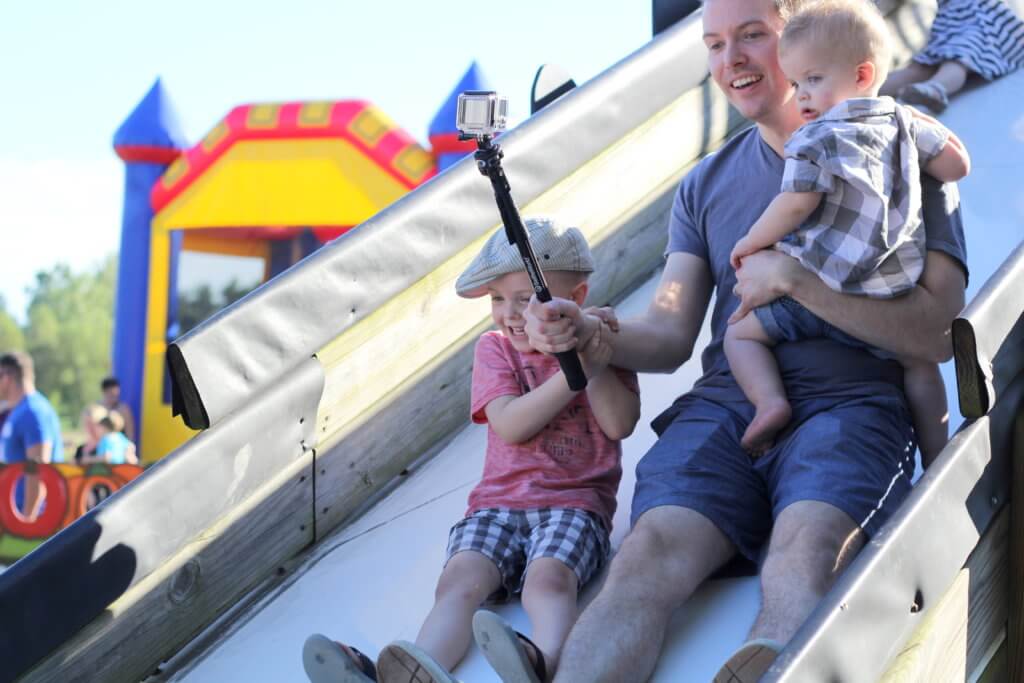 After a bumpy tractor ride to the orchards, we were ready to pick some apples. I'm always jealous of those people who experience those beautiful overcast days for apple picking, perfect lighting for gorgeous photos. We had the full on sun, hitting our faces awkwardly at almost all times. Anyone have advice for shooting in direct daylight? Anyway, a sweet woman asked if she could take a family picture of us. The kids may not look super thrilled in this photo (maybe a bit confused? haha) but it's still a sweet picture and I was so thankful for her thoughtfulness!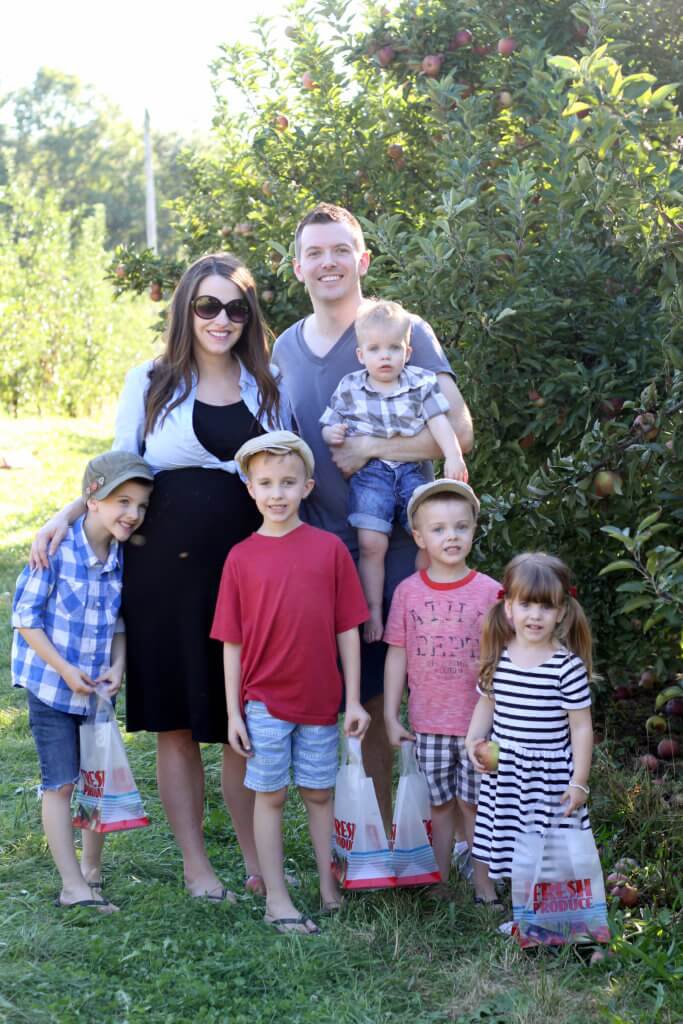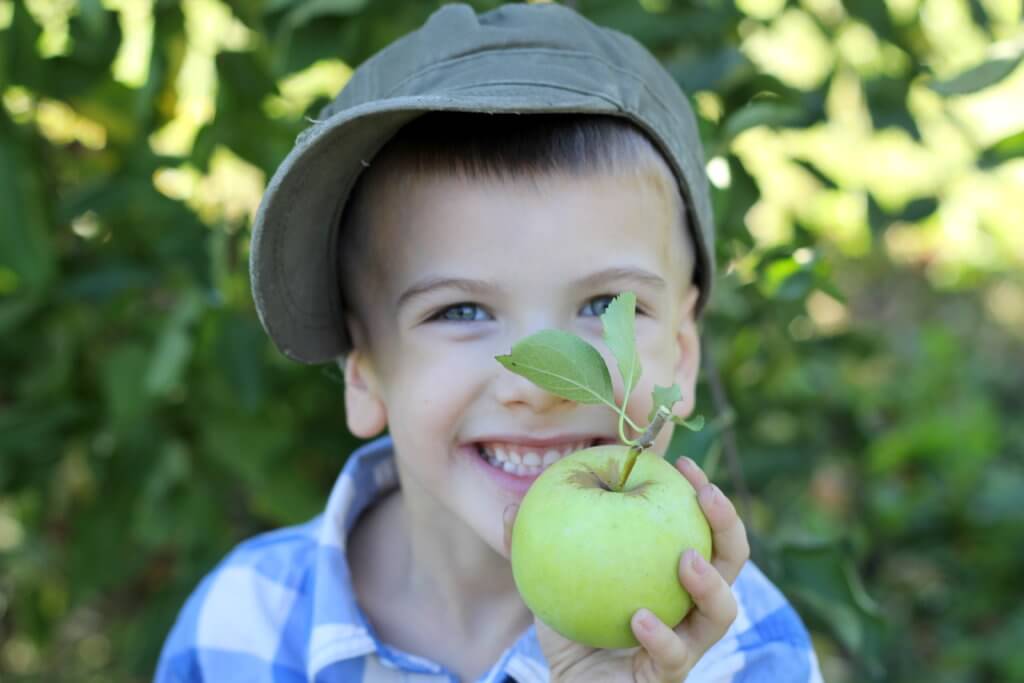 Desmond is super serious about his apple bites. He was cracking us up. As long as he could gnaw on an apple, he was content (even while making this adorable scrunched up face!) But if he got peel in his mouth, he would start spitting it on the ground and then throw the apple. But then his apple was gone so he'd start crying for another one. Repeat cycle–over and over haha. We love going to Thierbach's because you can eat as many apples off of the trees as you want. And our group ate quite a few.
I thought I could easily stand there all afternoon, watching her take her bites, quietly munching, while she watched her brothers pull apples from all the different trees.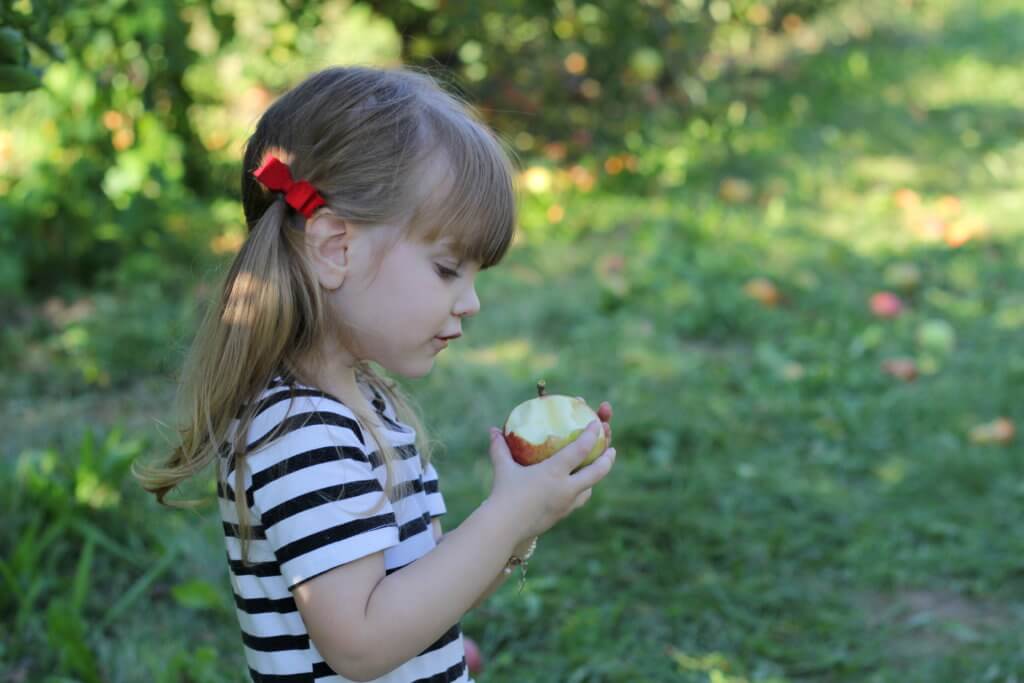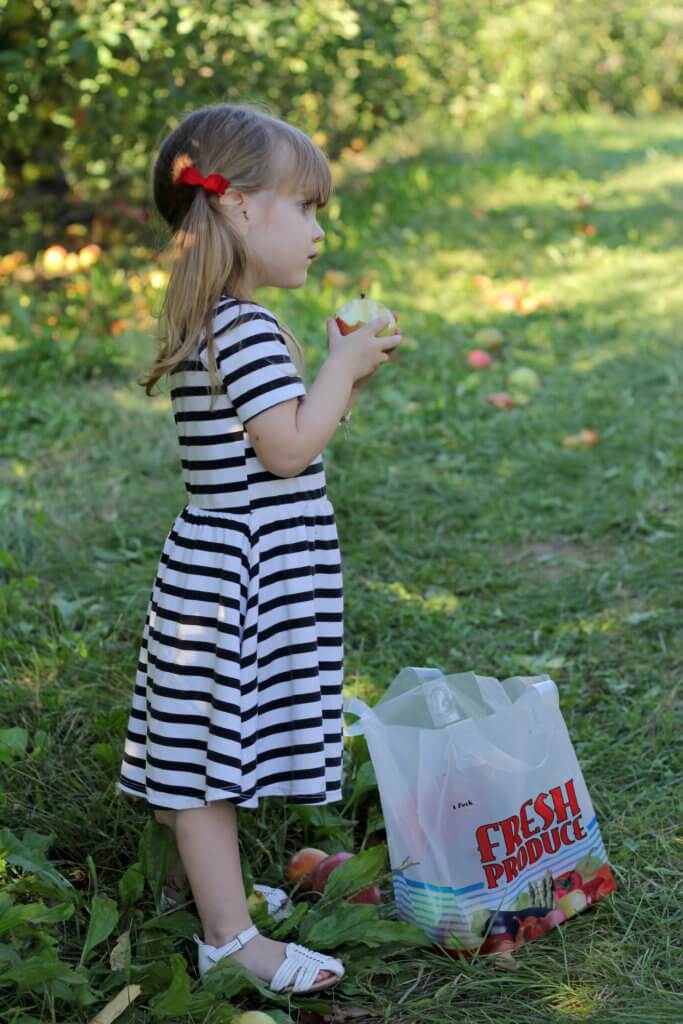 Don snapped this of me and the crew. We weren't winning any group photo awards that day haha. At that point, everyone was ready to head back to the tractor and head home.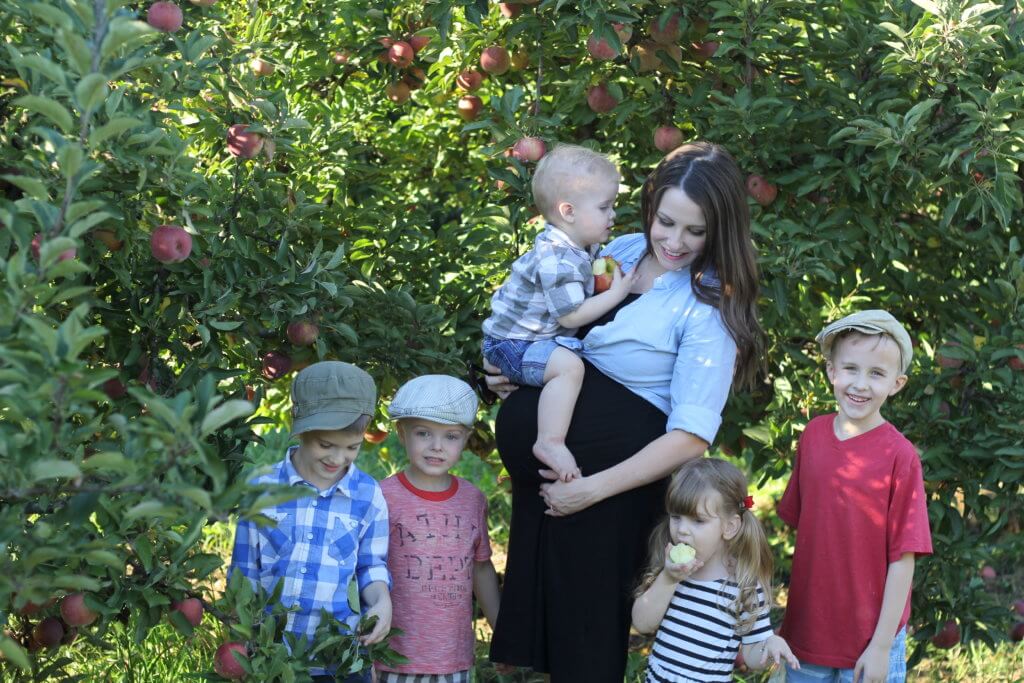 Love this little crew—sun spots and all!!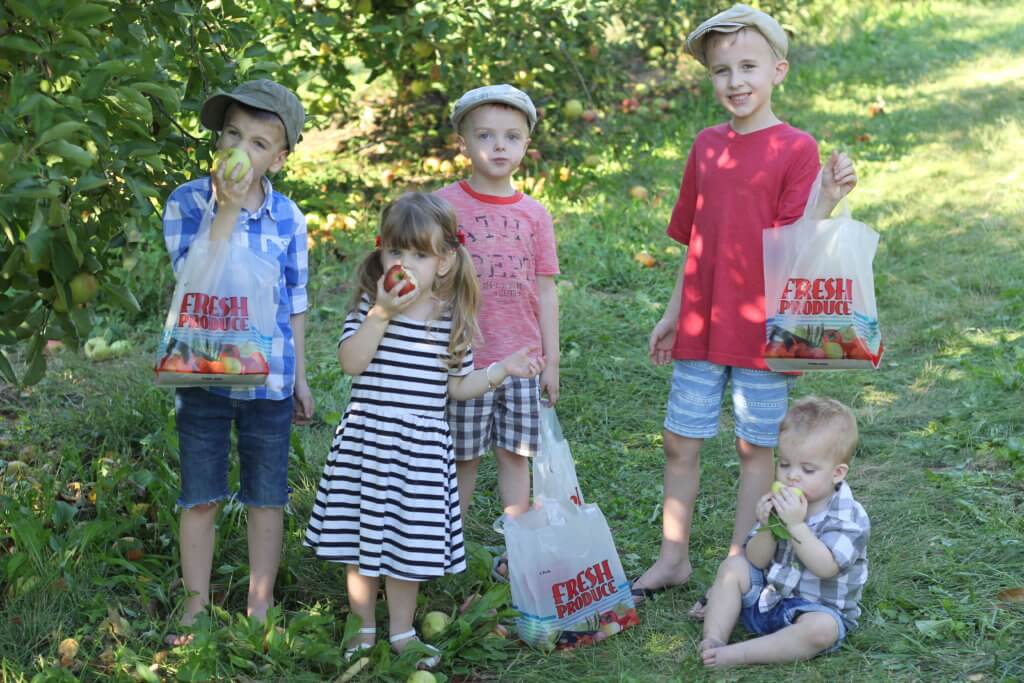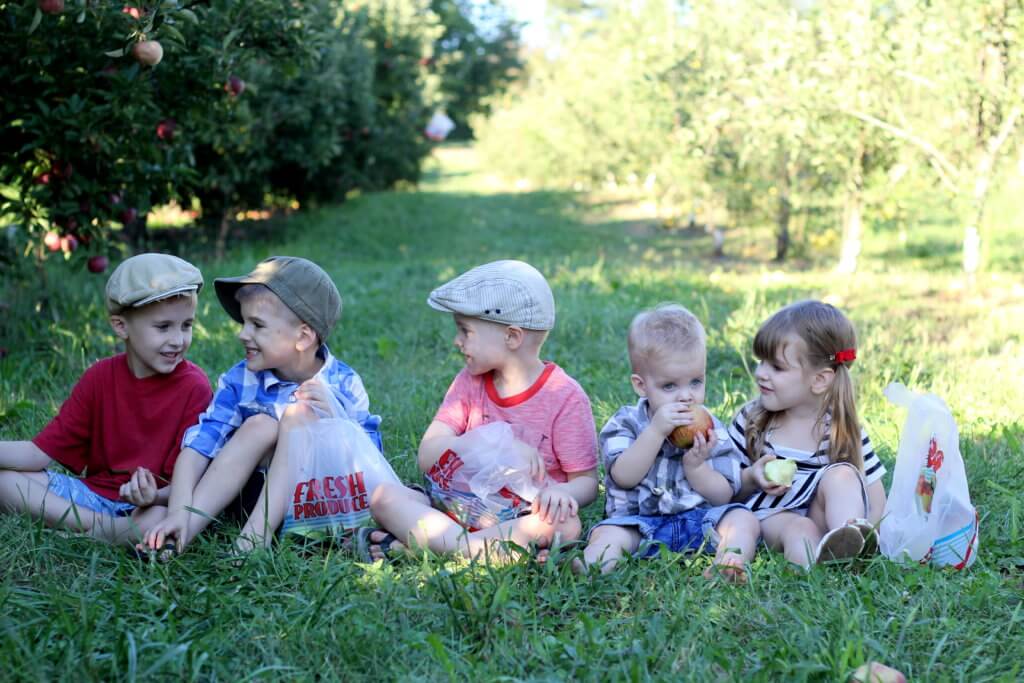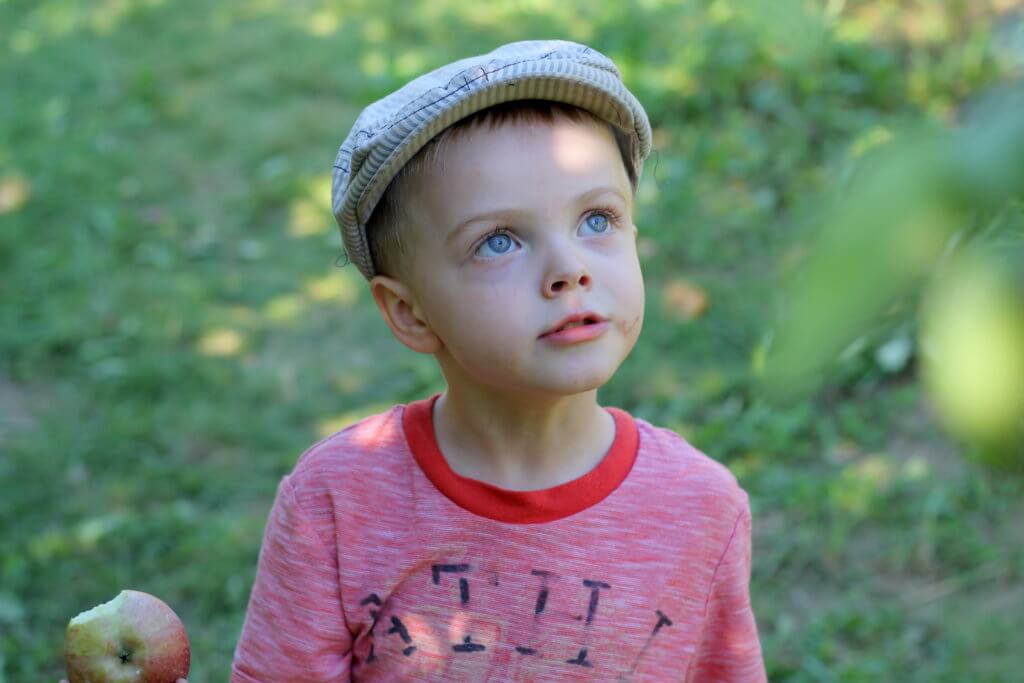 Apple picking is just one of my favorite ways to celebrate fall. And while I'm not a fan of pumpkin flavored anything, I do love visiting the pumpkin patch! So that will be on our agenda pretty soon. What are your favorite fall activities? Any good ideas for us to do as a family of almost 8??