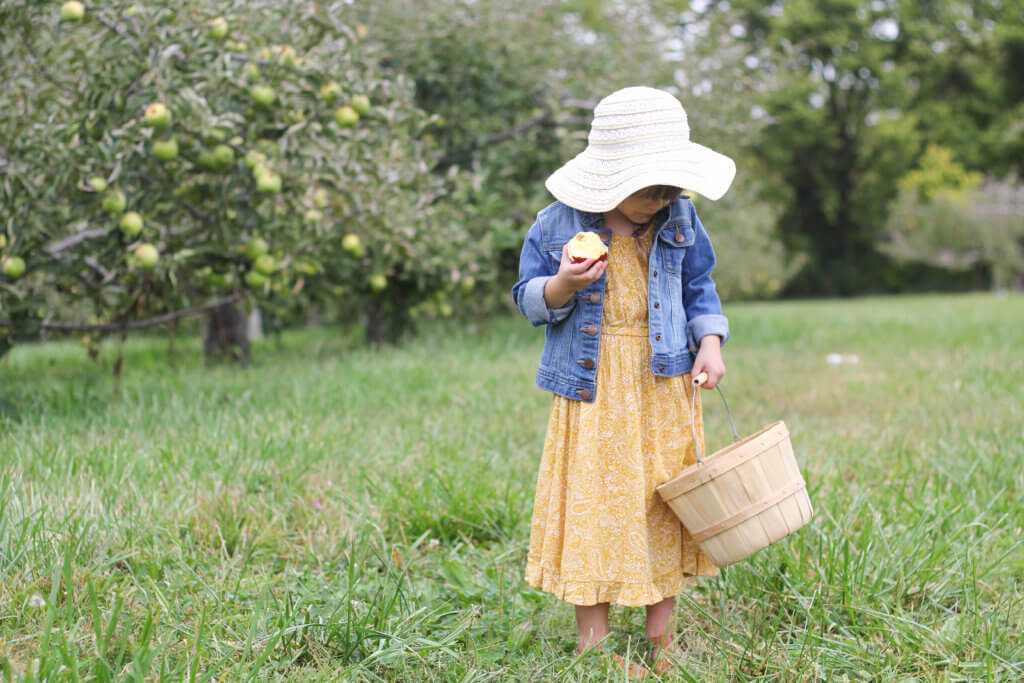 Happy first day of fall!! Of  course, with weather in the 90s for the next few days, it definitely doesn't feel like fall. But that won't stop me from busting out my fall scented candles and pretending that I won't melt if I step outside the front door.
Last week, we noticed that one of Don's weekend days was supposed to be in the upper 60s. We had been planning on shooting our gender reveal photo that day but the baby wouldn't cooperate so we didn't find out what we're having. I was definitely pretty disappointed so I decided to cheer myself up with a trip to the apple orchard.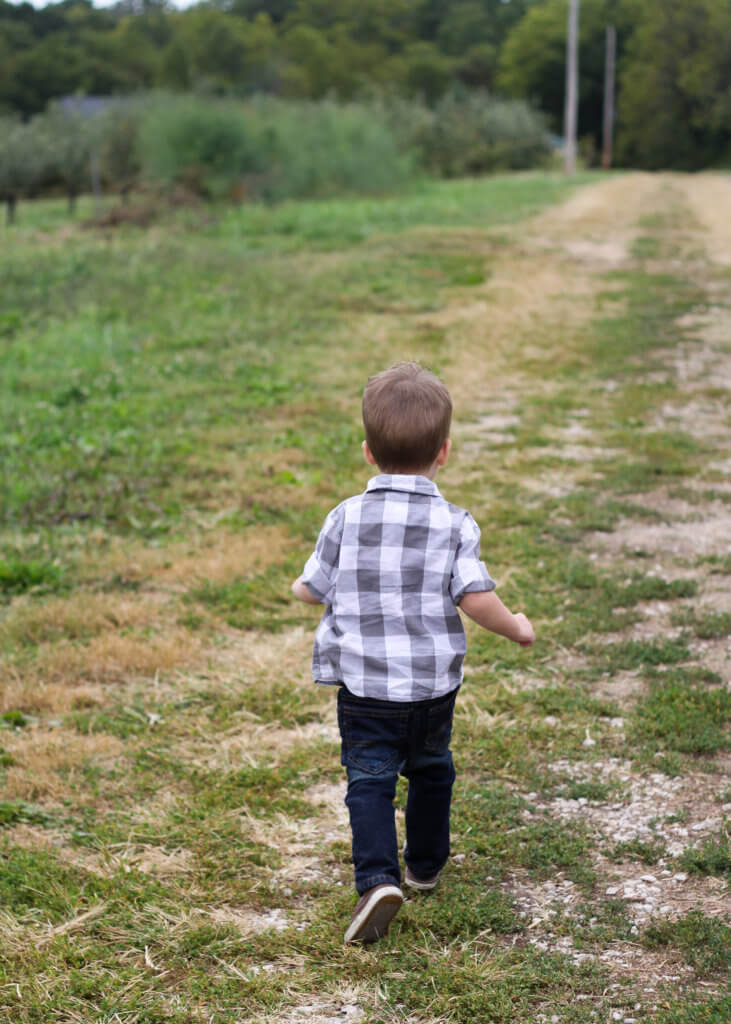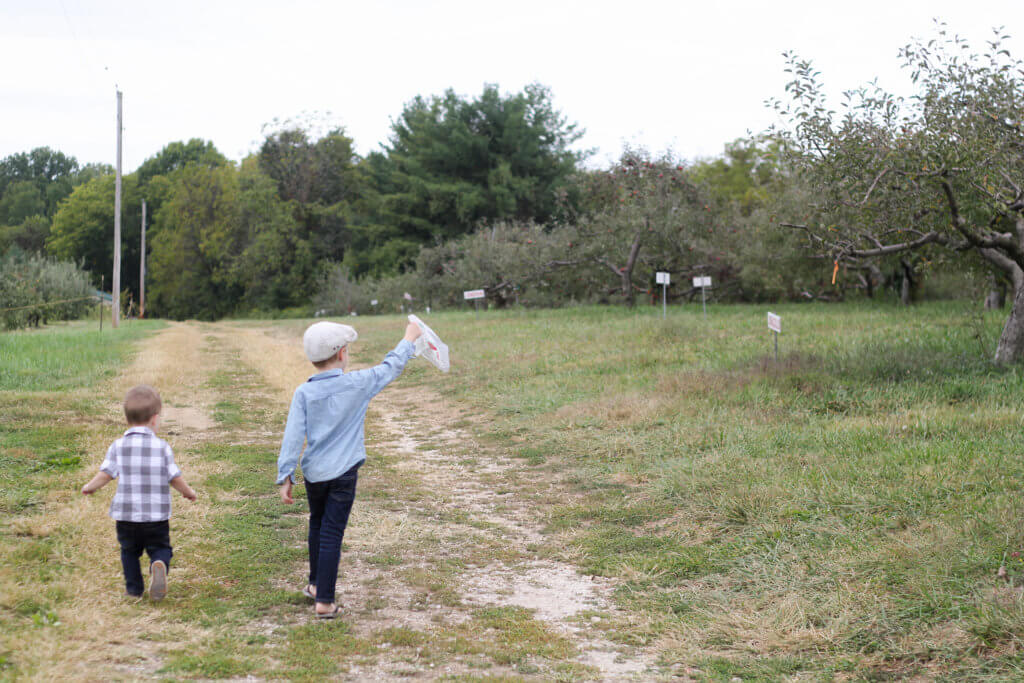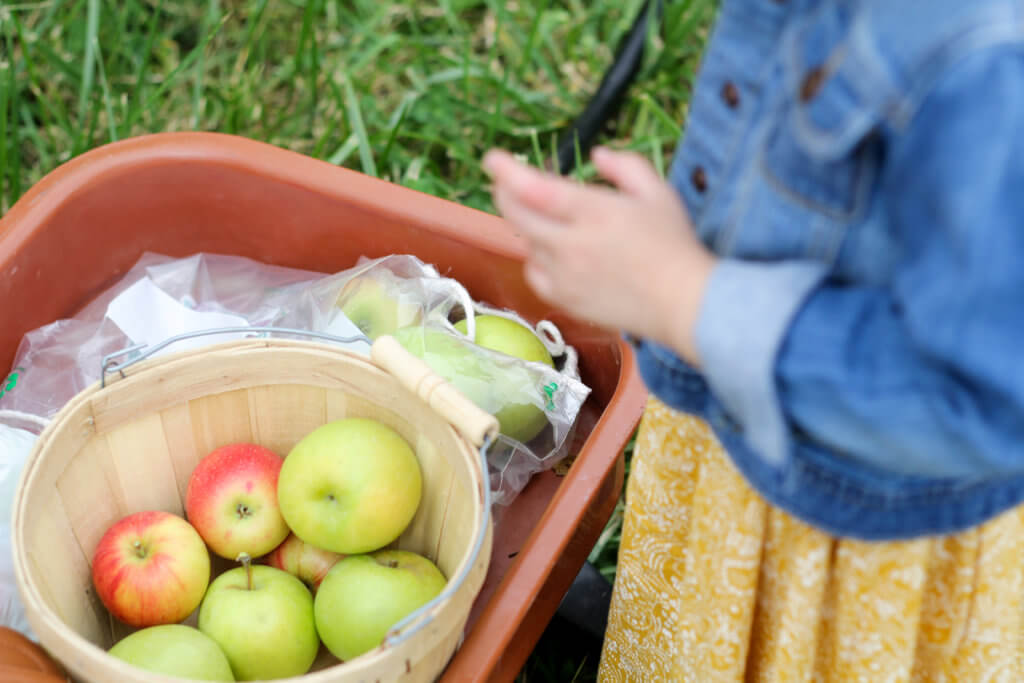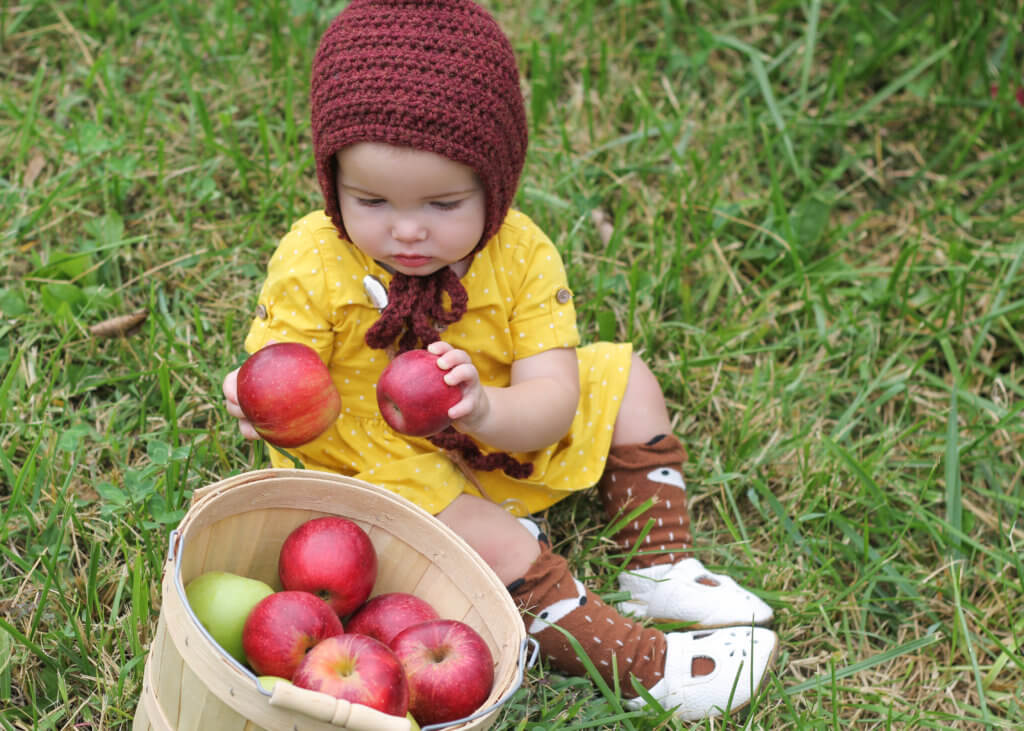 Apple picking has been a favorite family tradition of ours for years. We usually end up going on super hot, sunny days. I was seriously giddy over the fact that we could wear "fall clothes" and I didn't have to worry about kids complaining about being hot. It was cracking me up looking through last year's apple picking photos and noticing a lot of similar pictures–including a picture like the one below of Desmond's scrunchy face and wearing the same exact shirt haha. Yes, he still fits into that shirt one year later. I also noticed that I posted that blog post on the first day of fall last year. I guess you could say that I'm pretty predictable?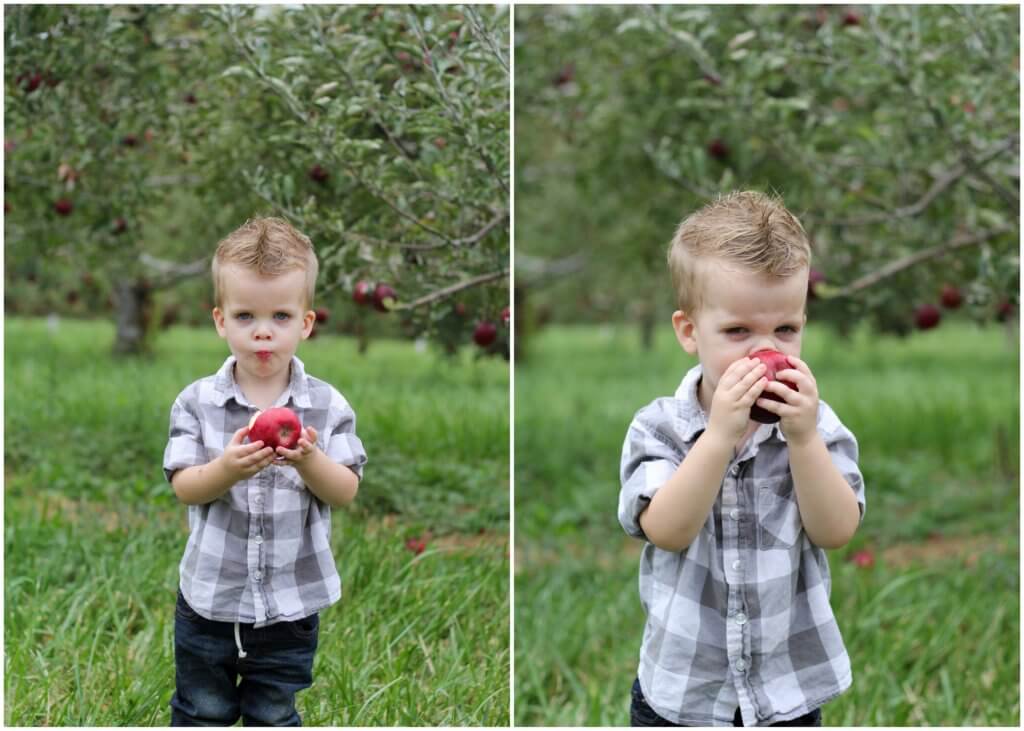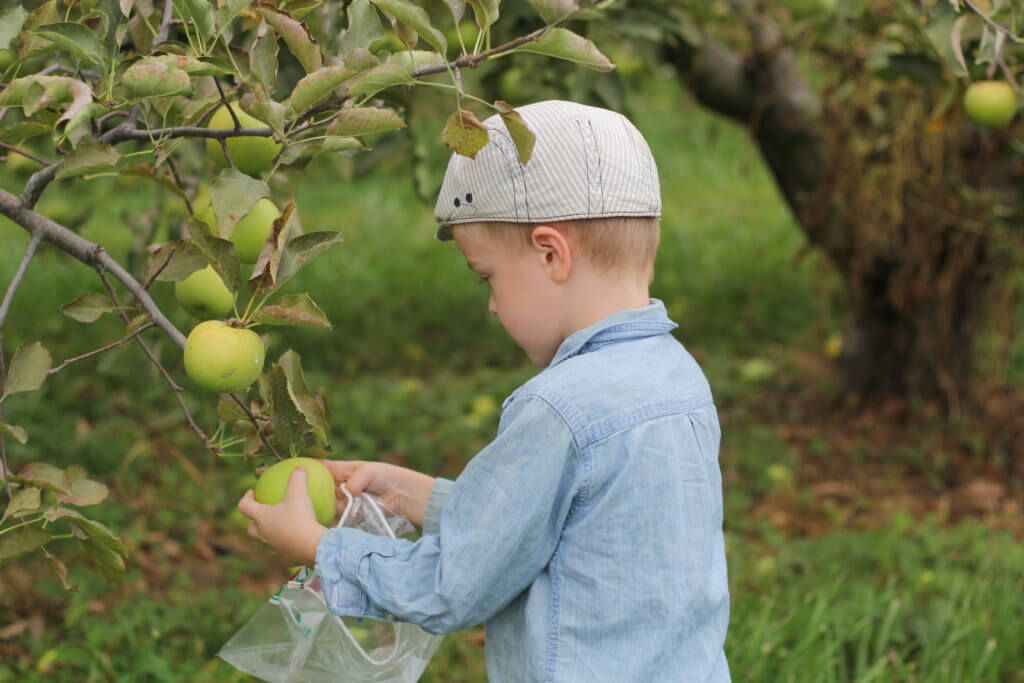 With Don's work schedule this year, we were unable to visit our usual orchard. But we were able to find another one, Centennial Farms, that was open on weekdays. We thought it was great but my major complaint was the lack of apple cider donuts. Huge disappointment for this pregnant woman! Donut worry, I did get my donut fix from my dear friend who got an extra one from the other orchard.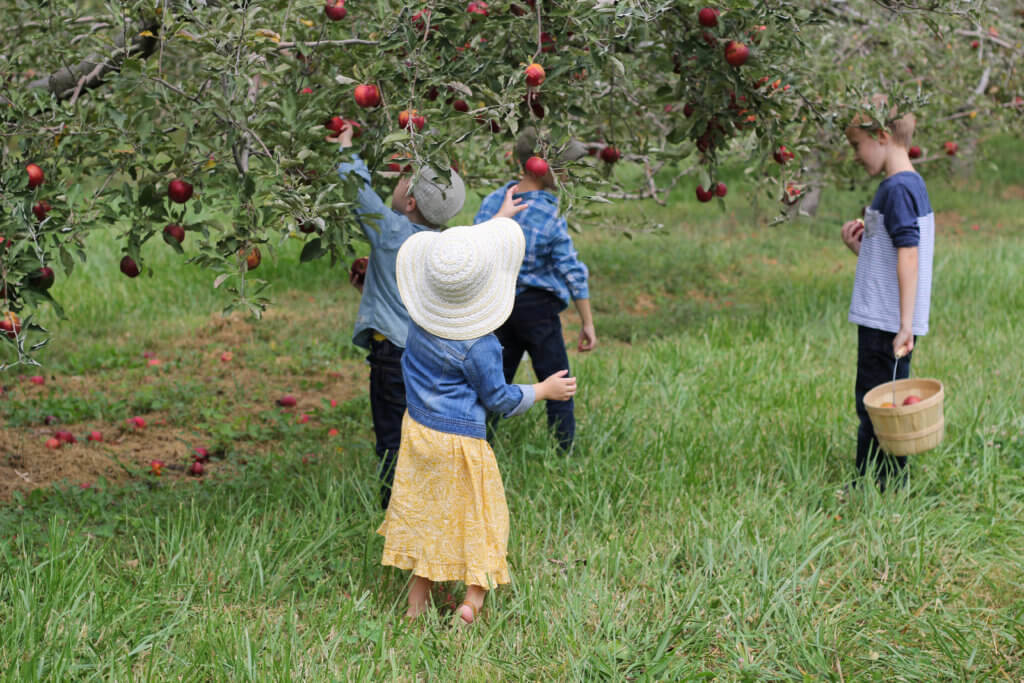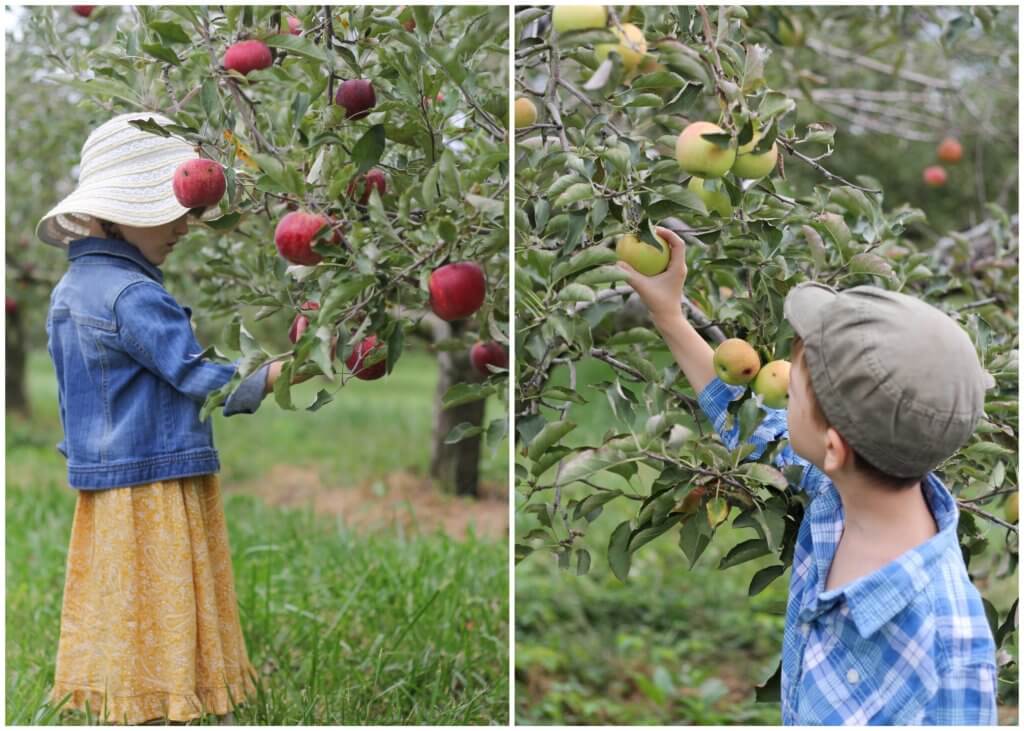 Of course this year was special because it was Clementine's first time apple picking! She spent most of her time practicing her walking and throwing our apples out of our apple basket.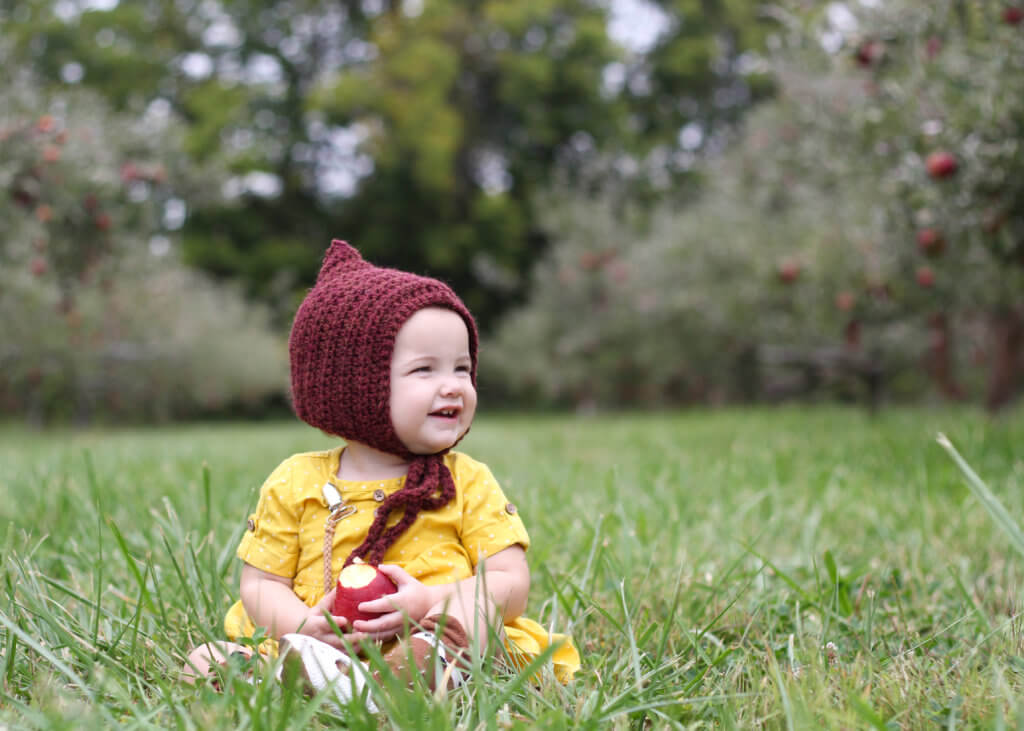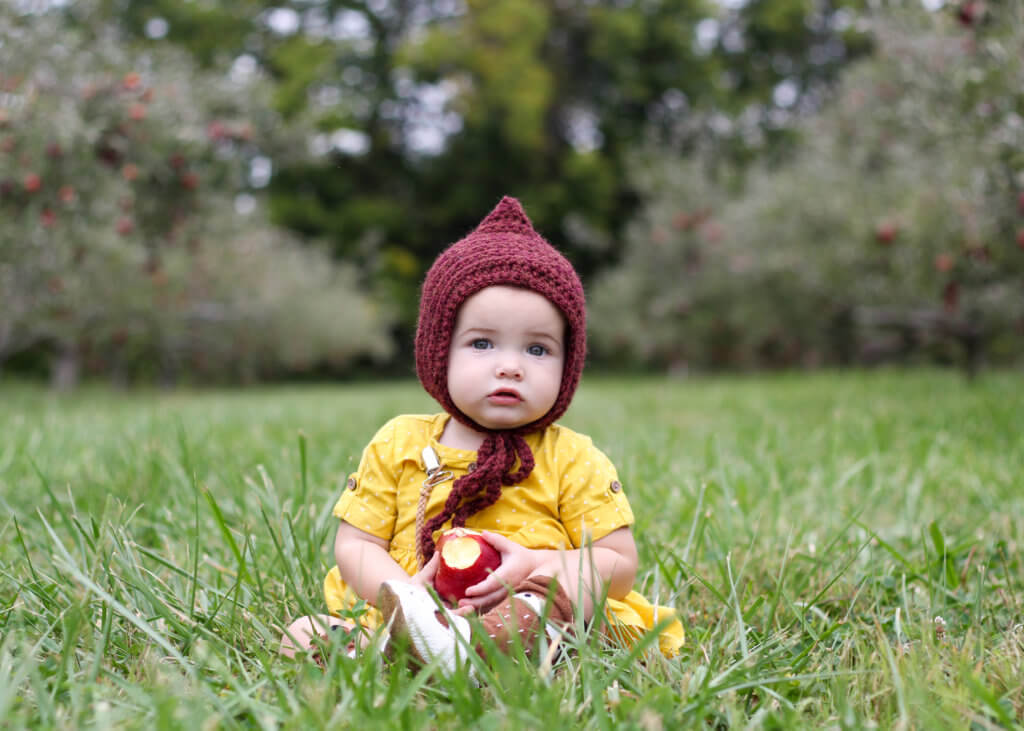 Those faces! Don't they make you want to pinch her cheeks? Clem's bonnet is from Stitched Hearts Co. The shop is taking a short break through October 21st, but I wanted to share a bit about her shop. The mama who makes these bonnets just lost one of her twin girls, her beautiful 10 month old daughter, Vivian, to a heart condition a few months ago. As I scrolled through her pictures, I fell in love with this precious baby and my heart ached for their family.
Bekah (the mama) is so sweet and thoughtful and has decided to start her shop with a mission to donate a bonnet to Children's Hospital Los Angeles for every bonnet purchased, in memory of her daughter. I only recently "met" Bekah on Instagram but I was so encouraged by her story. She's been such a sweet person to get to know. I also love her bonnets 😉 I get so many questions about Clem's bonnets so I thought you all would love to know about this shop too! I'll go ahead and link her business and personal Instagram accounts in case you want to follow along!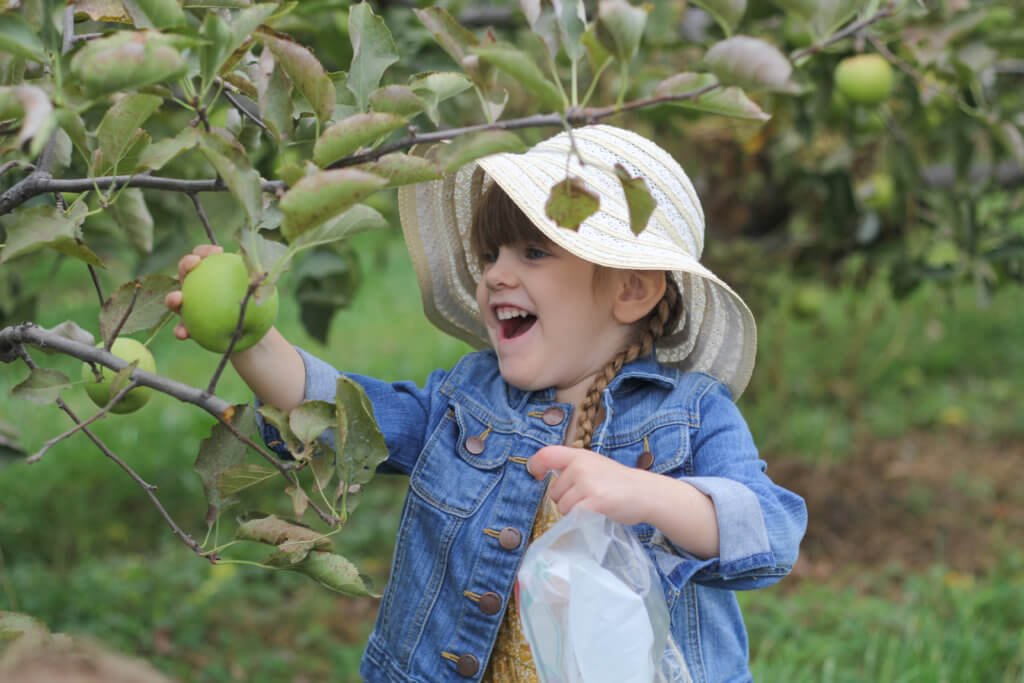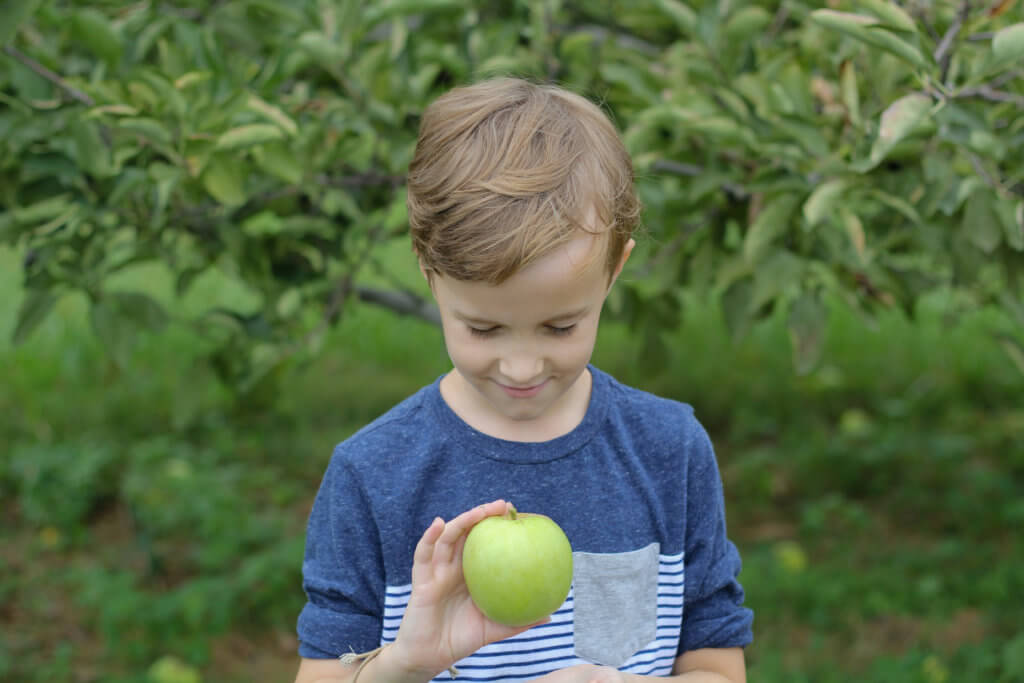 Can I just say that as much as I love having a family vlog, sometimes I get really annoyed that there's a phone or GoPro in all my pictures haha. But I get fun family videos out of it so I guess I can't complain too much.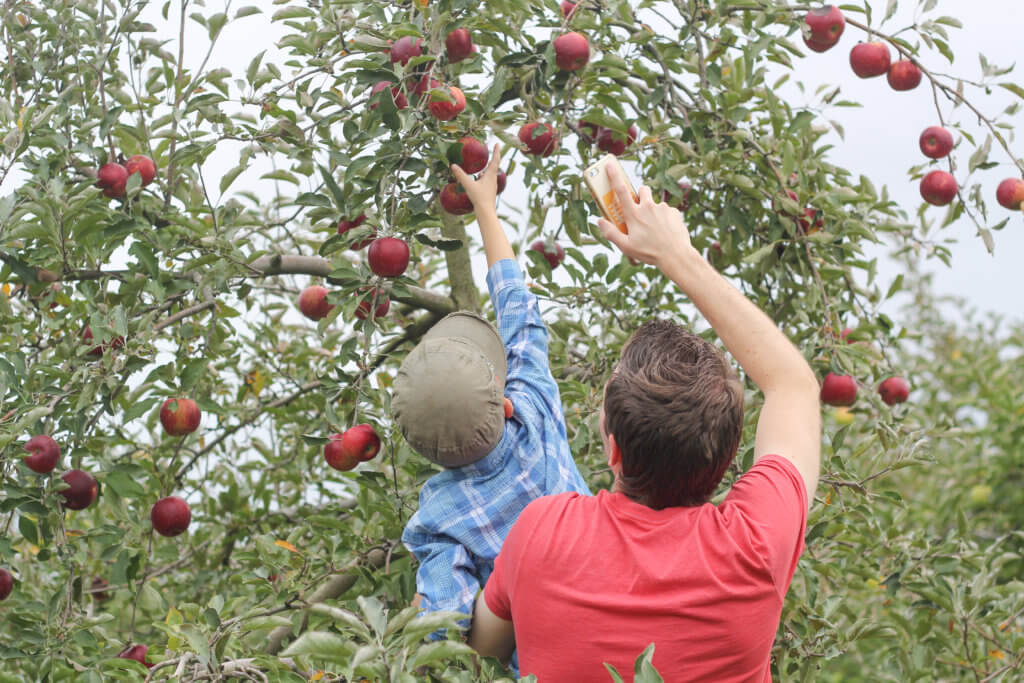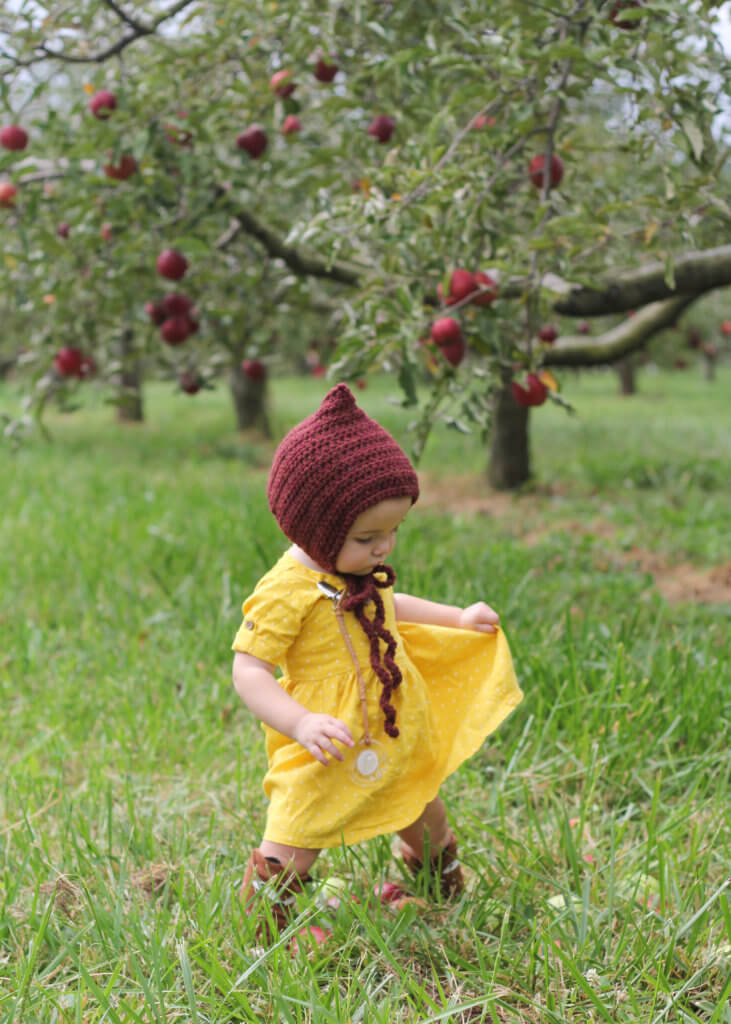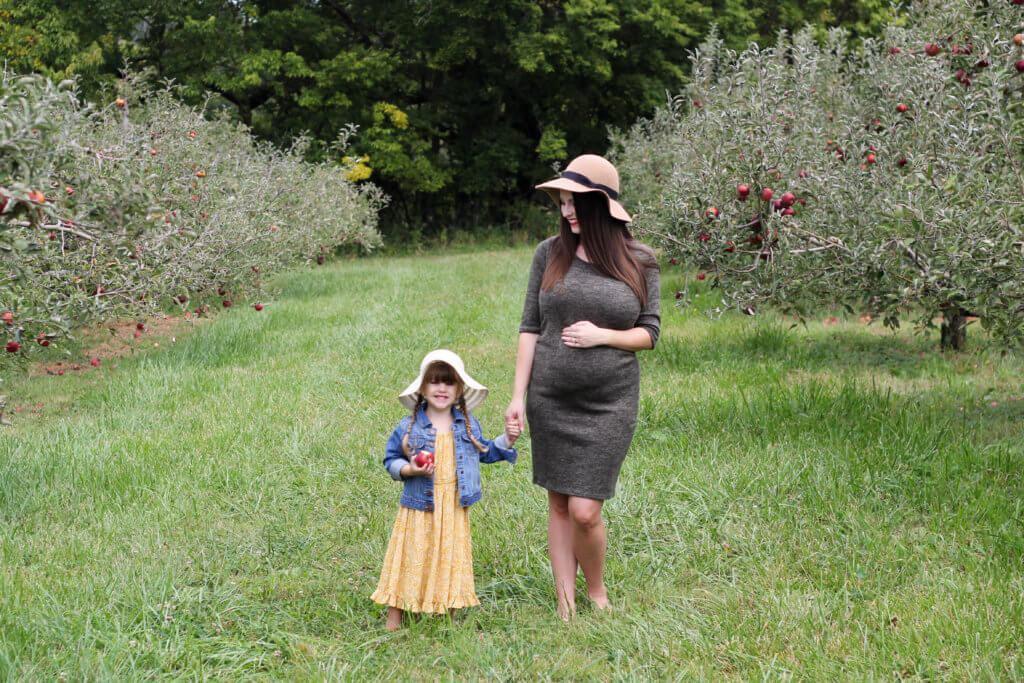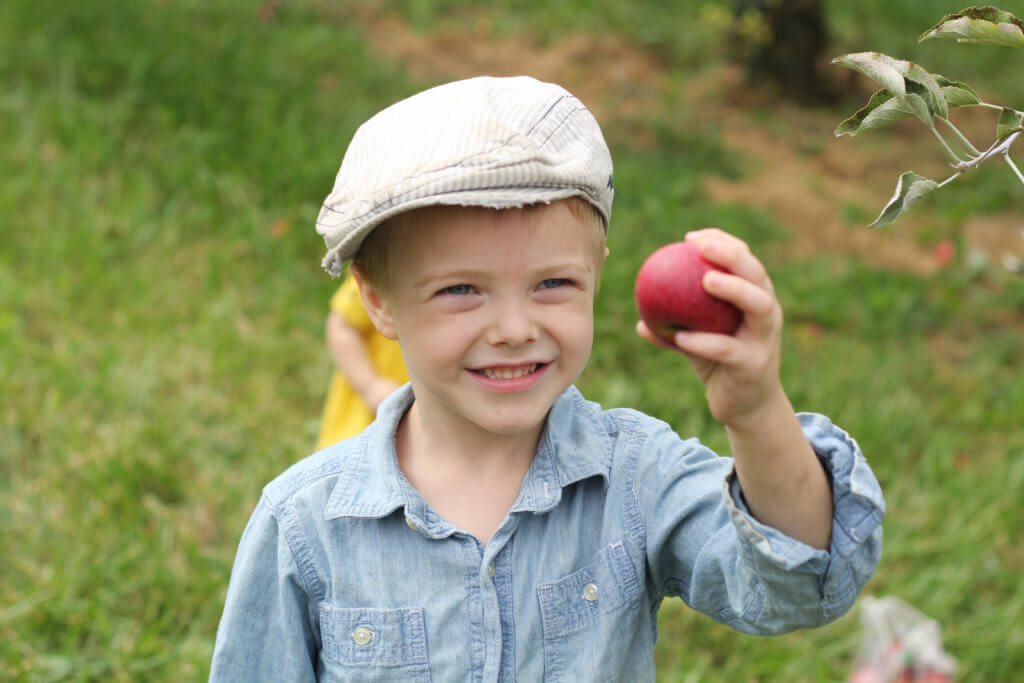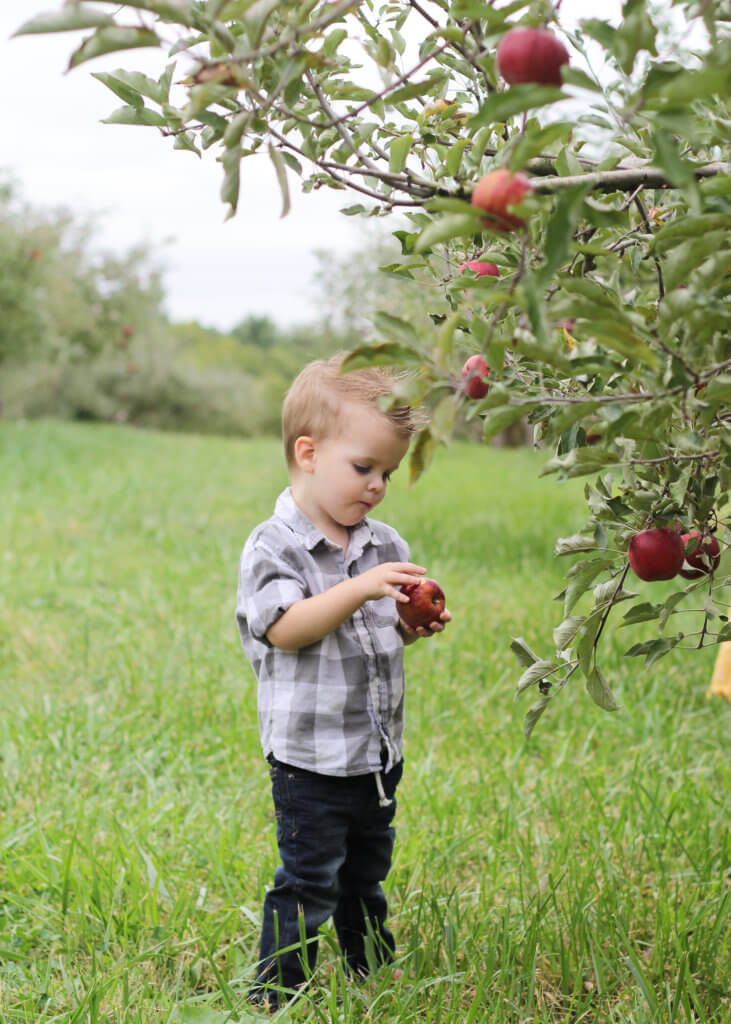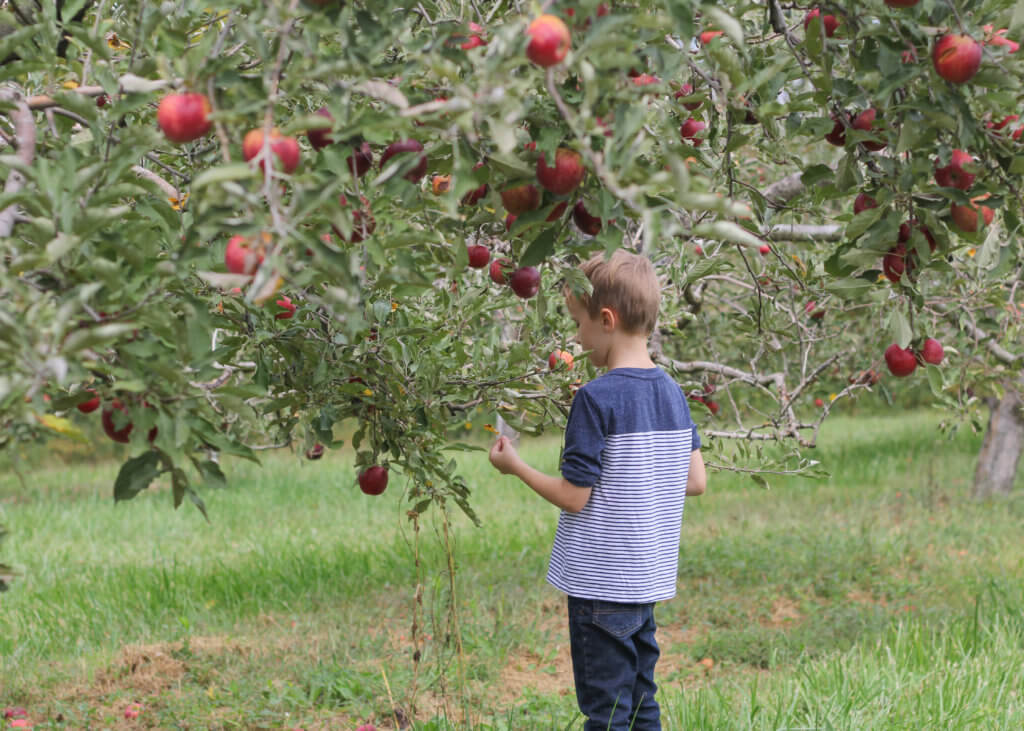 These pictures of Clem! They make me smile every time I look at them! We pulled her in the wagon on our way to pay for our apples and she absolutely loved it! She kept giggling as she bumped along.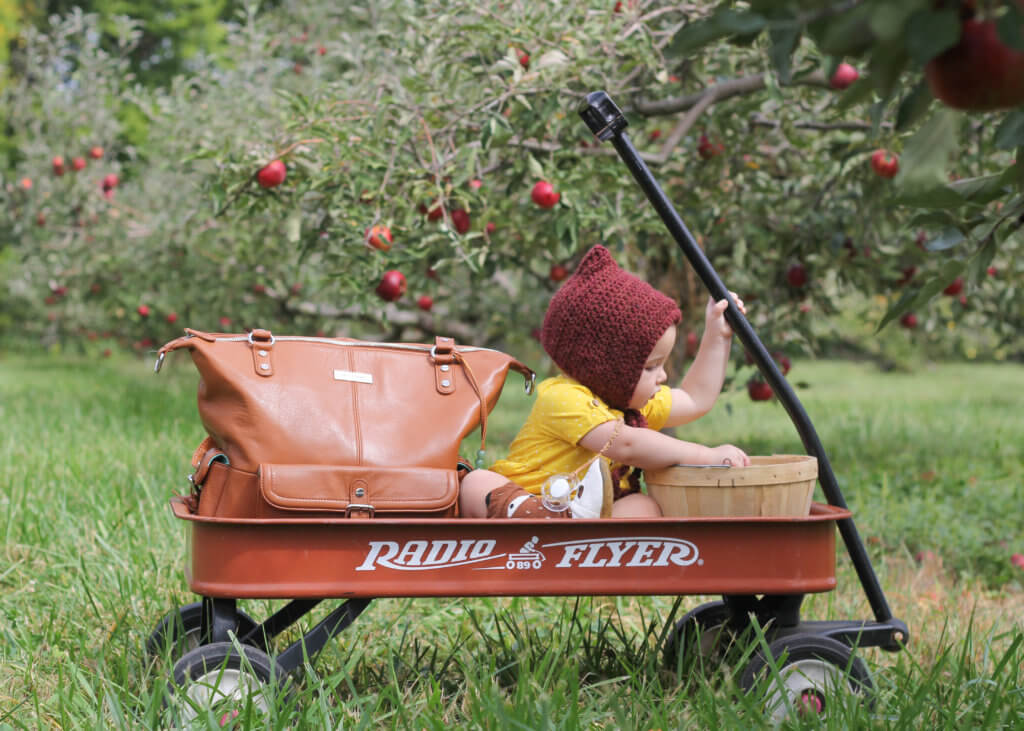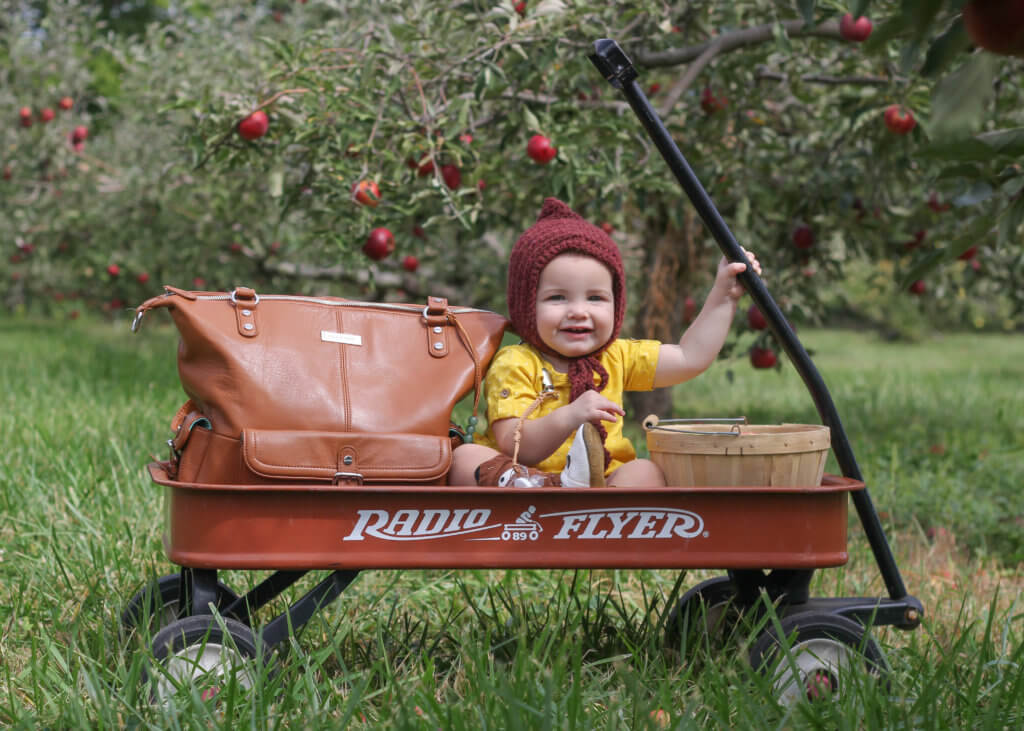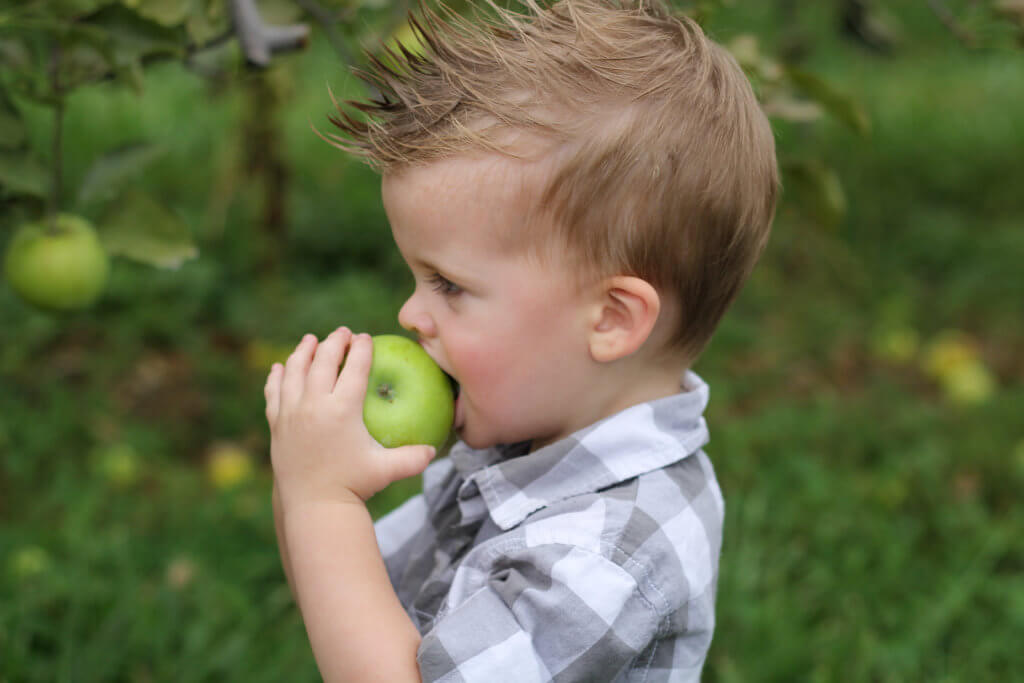 Also, Evangeline's outfit? Total love! Her hat and dress were found on clearance from Old Navy the day before.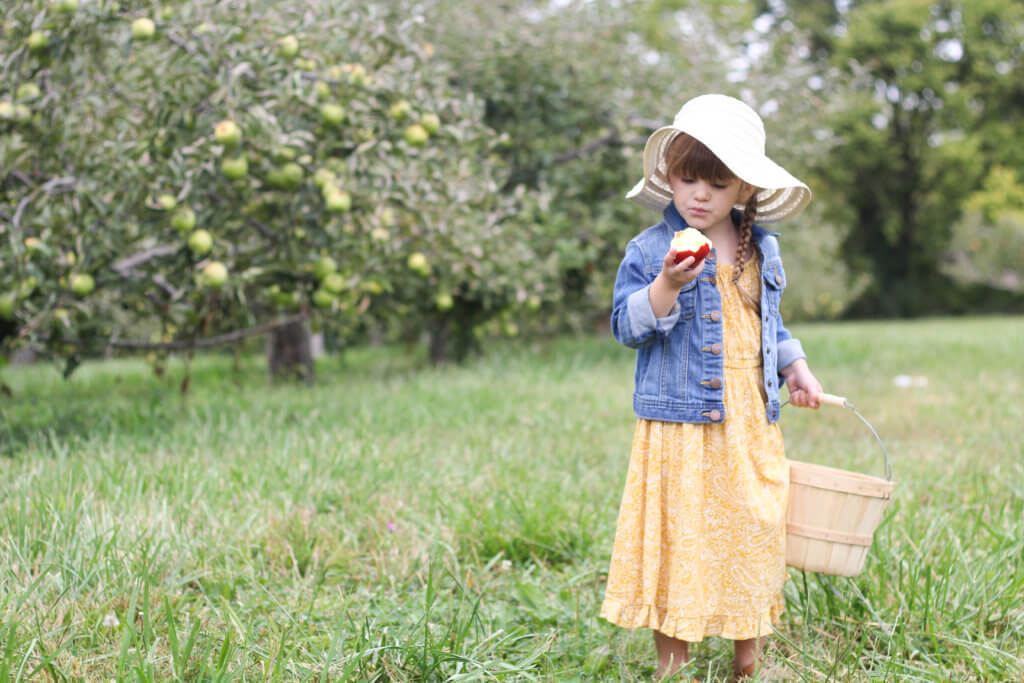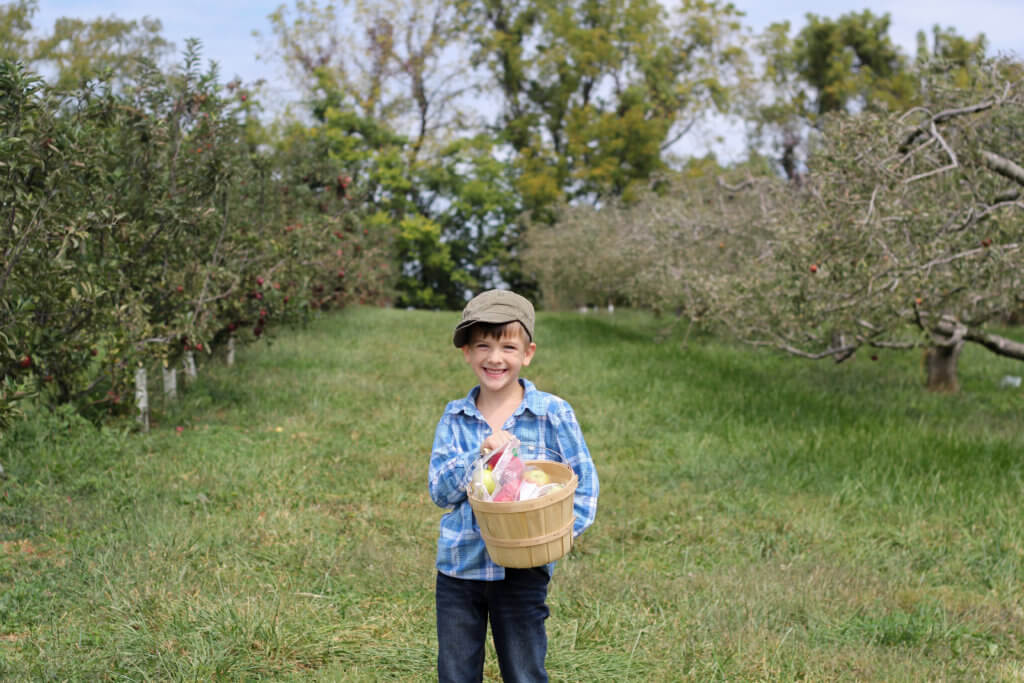 So the whole day started out all fun and happy but I feel like there's just always a point where everything goes downhill at once–and quickly. And that was pretty much right before we took these group shots. There was a certain 2 year old that kept crying about apple peels stuck in his mouth and the sun was starting to peek out from behind clouds. So there was whining starting to come from every direction (I won't lie–I was complaining too haha) So when we realize things are getting to that point, that's when we usually pack up fast and leave whatever we're doing. Of course I had to quickly get these group shots before we left and I'm so glad we did, even if we don't look like the most chipper bunch.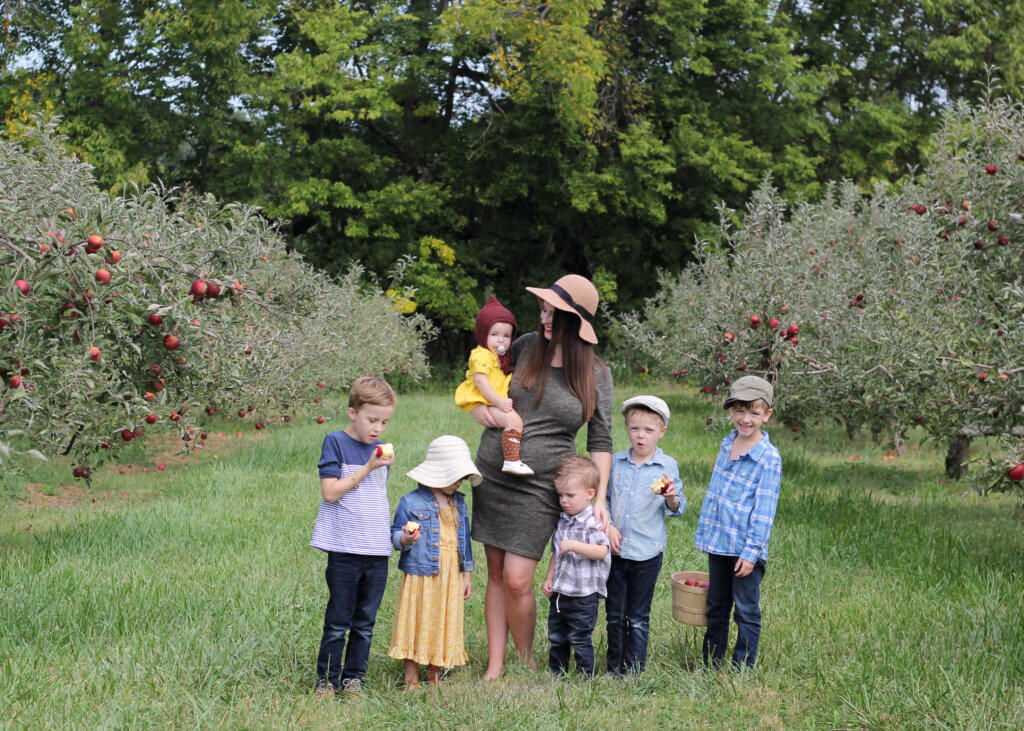 I've been waiting nearly a year to get a shot of them all standing in a row! Now I need a new stair step photo with them all standing!!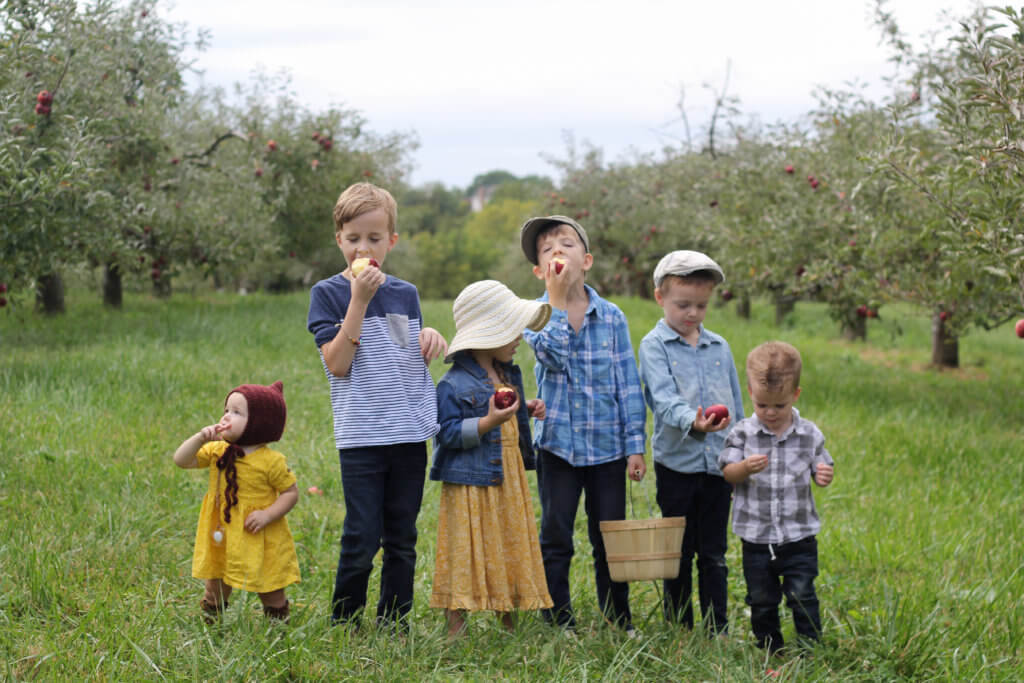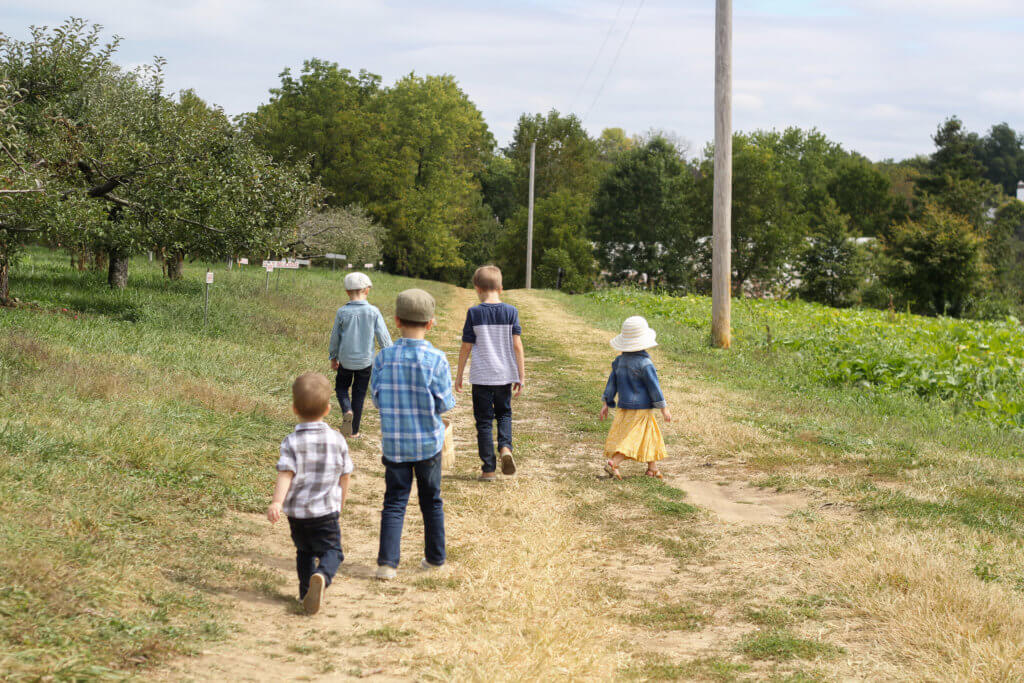 As much as I was disappointed to not find out the baby's gender last week, this trip definitely made up for it! Plus it gave us the chance to put a lot more thought into the actual gender reveal next week (pending baby's cooperation!) Seriously, it was so fun! Now we need to put together a fall bucket list. Obviously we'll hit up the pumpkin patch but please let me know some of your favorite fall traditions!
I already linked last's year's apple picking post, but I'll go ahead and link again down here and the year before here and here if you're interesting in seeing them!