I can't believe December is here and we're in the final weeks before Christmas and the new year! This season kind of snuck up on me, as it always does. I wish I was one of those people who shopped for Christmas gifts way earlier in the year. But I'm not. I've even been known to run out to the store on Christmas Eve to pick up the last few things.
But this year I'm trying to stay ahead of the game and have already ordered multiple gifts online. Online shopping is every mom's dream! Especially for me because 1) I hate crowds. And 2) it's much easier/convenient! It's hard to find the time to get away when it means spending time away from the family. While everyone else is obsessively searching for those little Fingerling toys and all those other "hot ticket items," I get to stay home and enjoy the fact that my kids are homeschooled (and don't have access to commercials) so they don't really know what everyone else is obsessing over.
Our focus this year is more on gifts that can be used together, as a family. Things like a play kitchen, board games, arts and crafts, and a membership to a local children's museum. As you can imagine with 6 kids, our house is already filled with way too many toys. So I've been trying to think of a few group gifts that would allow us to spend more time together while also cutting back on the clutter.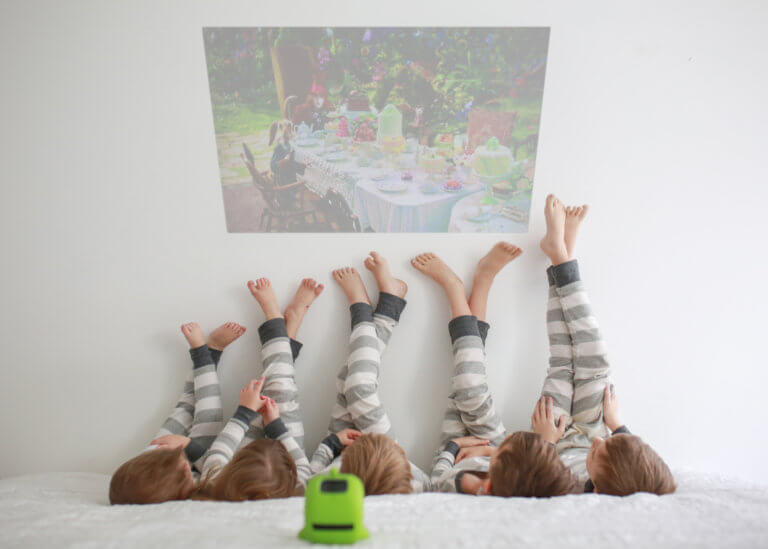 Which leads me to the point of this post! We recently had the opportunity to review the CINEMOOD Storyteller, a small handheld projector. This small projector not only comes loaded with 100+ hours of preloaded kid-friendly digital content (music, books, bedtime stories, cartoons, shadow puppets, etc) but it also allows you to stream Youtube, Netflix, and even your own content.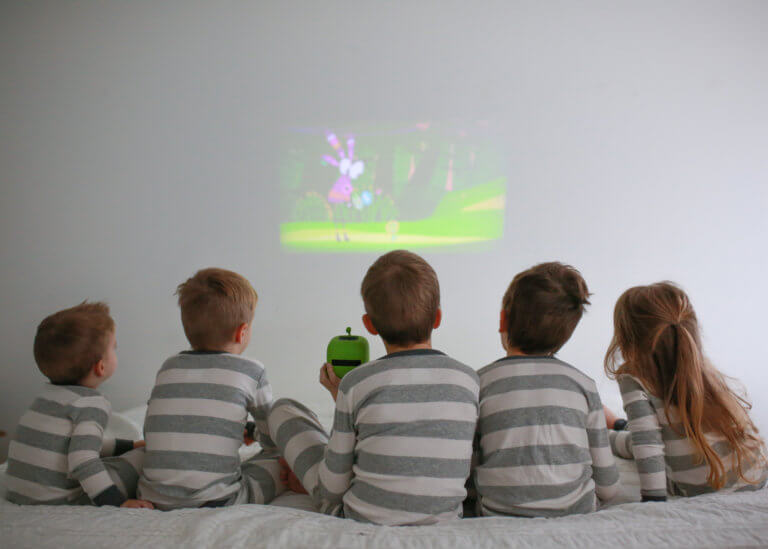 Of course as soon as we opened it and got it charged, the kids were all begging to try it out. We really try to limit screen time in our house so it really is a special treat when they get the chance to watch something. Right away we were impressed by how sharp the image is. I assumed that the image quality would be low because of the size of the projector. But with the focus button on the side, you are able to control the focus depending on how far back you are sitting.
And it's been pretty much Clementine's number one goal to get her hands on the projector itself or the image that's being projected haha.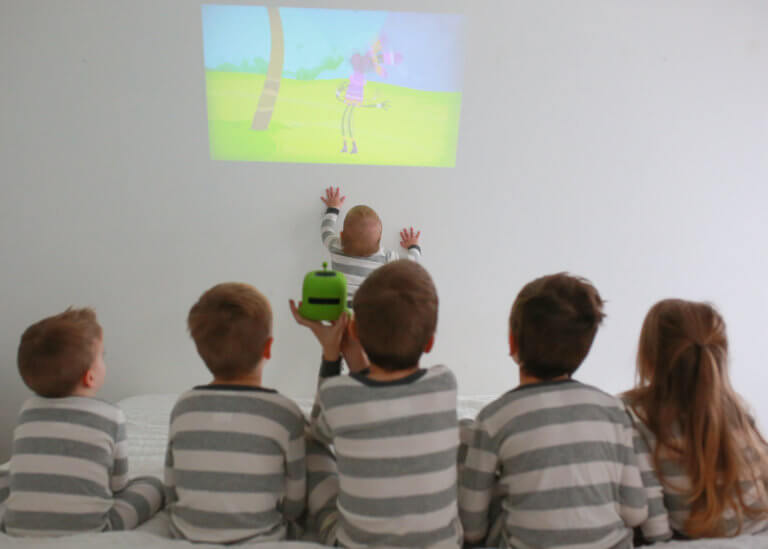 The kids love to hold it and move it around to see what it looks like on different surfaces. It obviously shows up better in the dark but we are able to use it during the day just by closing the blinds in a bedroom.
And we love the add on case that comes with additional cartoons to watch through the Cinemood!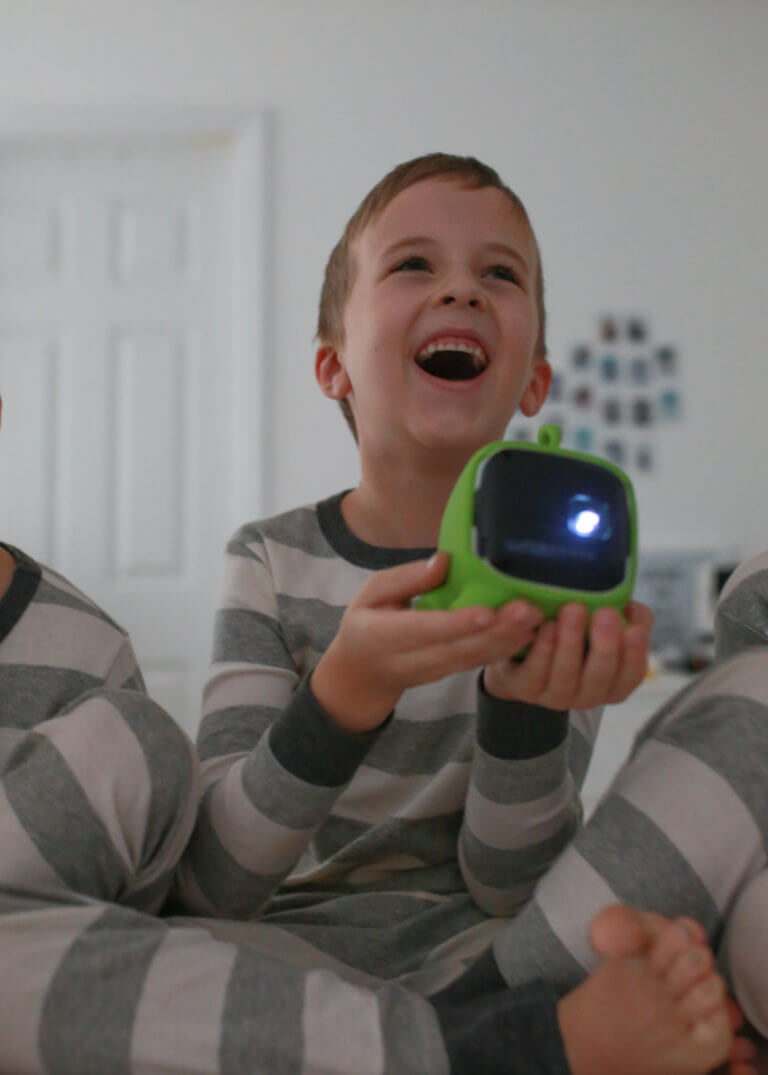 I was equally impressed with the battery life! It claims to hold its charge for 5 hours. After using it over the past week, I would say that's pretty accurate. You know how I said we limit screen time? Well, that "rule" has definitely become more relaxed lately. When it feels like midnight at 5 o' clock (thanks a lot, daylight savings,) the kids are running in circles around you, toys are everywhere, and you've just survived another day taking care of 6 children WHILE PREGNANT…well let's just say that I've resorted to "let's clean up and then I'll let you watch something" quite a bit lately.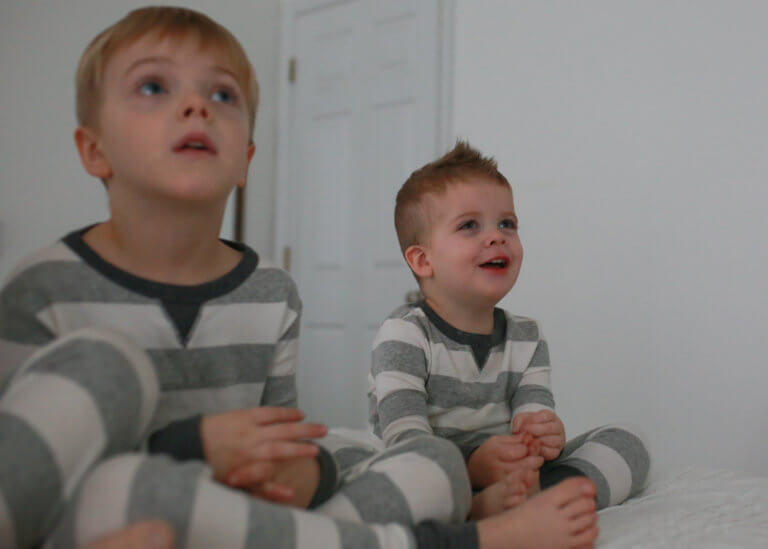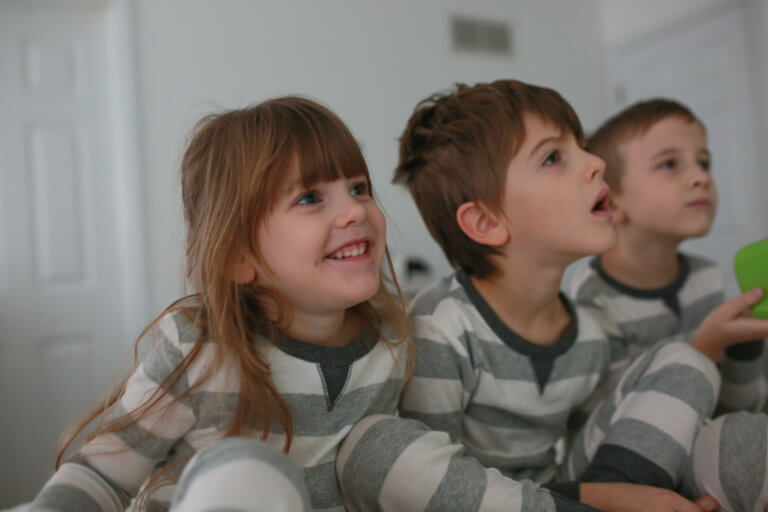 What I think is really fun about this portable projector is that you are able to use it in so many different ways. You can project your images on the wall, on the ceiling, on a sheet, or even in your vehicle. This past week, all the kids got their sleeping bags and pillows and set up on the living room floor as we projected a Christmas movie on the ceiling. It really just feels so much more magical than just watching on the tv. And it has me dreaming of all the other fun ways we can use it in the future.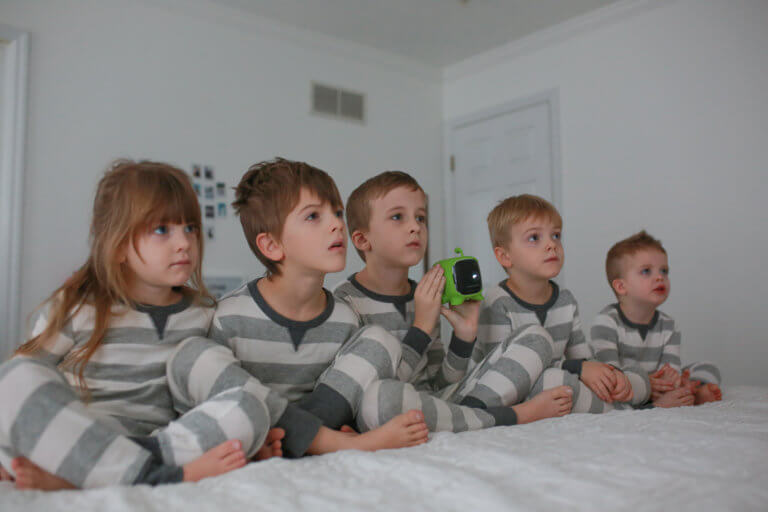 Because we love spending time together as a family, this projector has become such a fun way to bring everyone together to make memories. I hope my kids always remember dragging out tons of blankets and cuddling up close with each other as we watch movies together or make shadow puppets on the wall. The days are hard sometimes but my hope is that these magical memories will always stand out to them.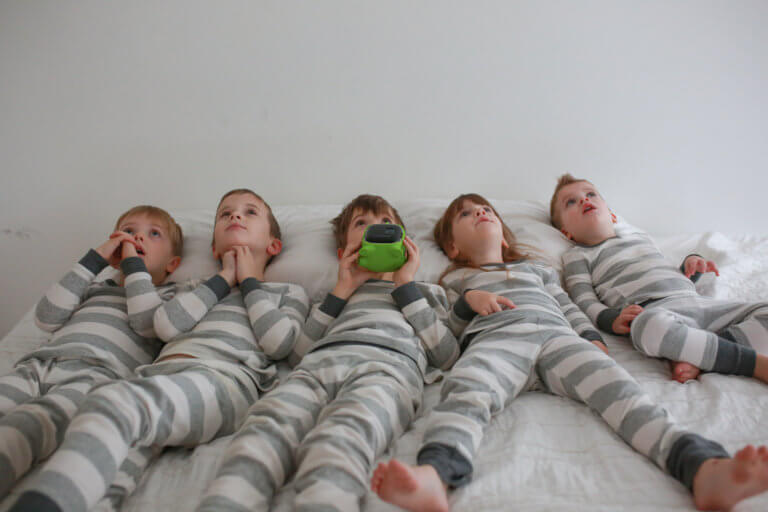 Thank you, Cinemood, for allowing us to try out our new favorite device! I'm thinking that a movie, popcorn, and hot chocolate will be on our agenda this evening!
You can get your own for 10% off with the code MRSJMOOD right HERE. It would make such a fun gift for Christmas this year!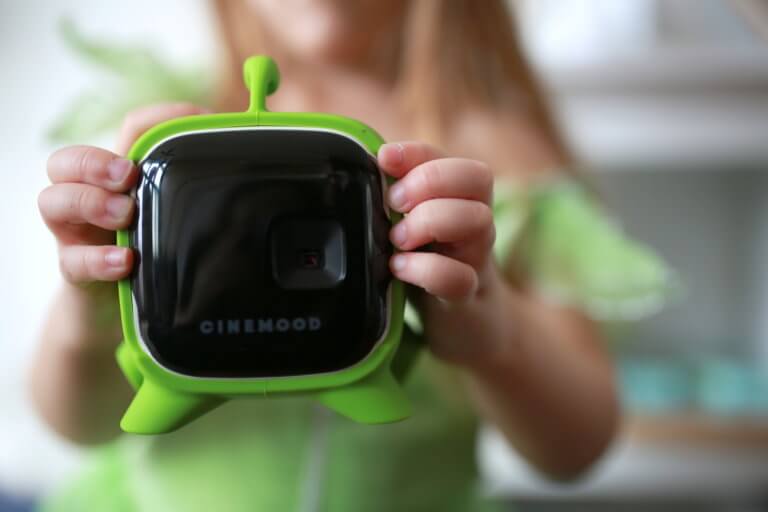 I'd also love to hear any other gift ideas you all have for our family! We definitely want to limit the toys but I'm struggling to come up with other ideas to suggest to family members. So you have any suggestions, I'd love to hear them!!
Thank you for reading! Have a great week!