The last of my vacation posts! After this, I'll be moving on to all things fall and baby! But since it's been in the high 80s and technically still summer, I can still get away with posting pictures at the beach.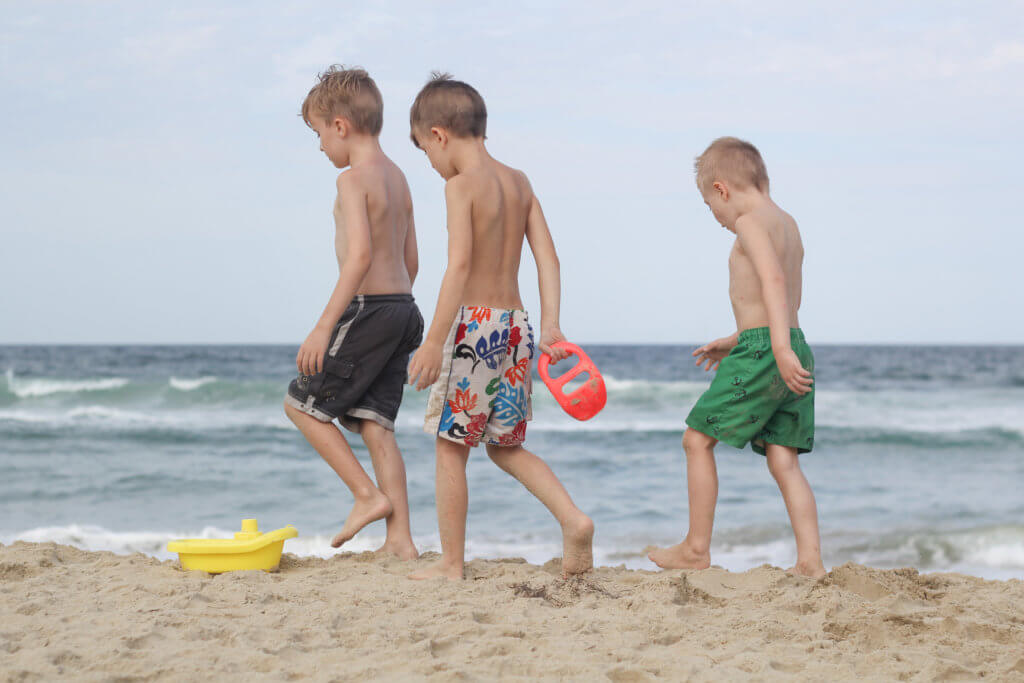 I took more beach pictures than anyone probably needs–and to everyone else, maybe they all start to look the same. But to me, they each bring back a memory from our time there. Each picture tells a story and I love to sit with our kids and look through the pictures and talk about them. Pictures have been such a great way to help with their memories. They will often recall a funny or happy moment that they remember after looking at a picture. I always want our children to enjoy having family conversations and this is a great way to start that love at a young age.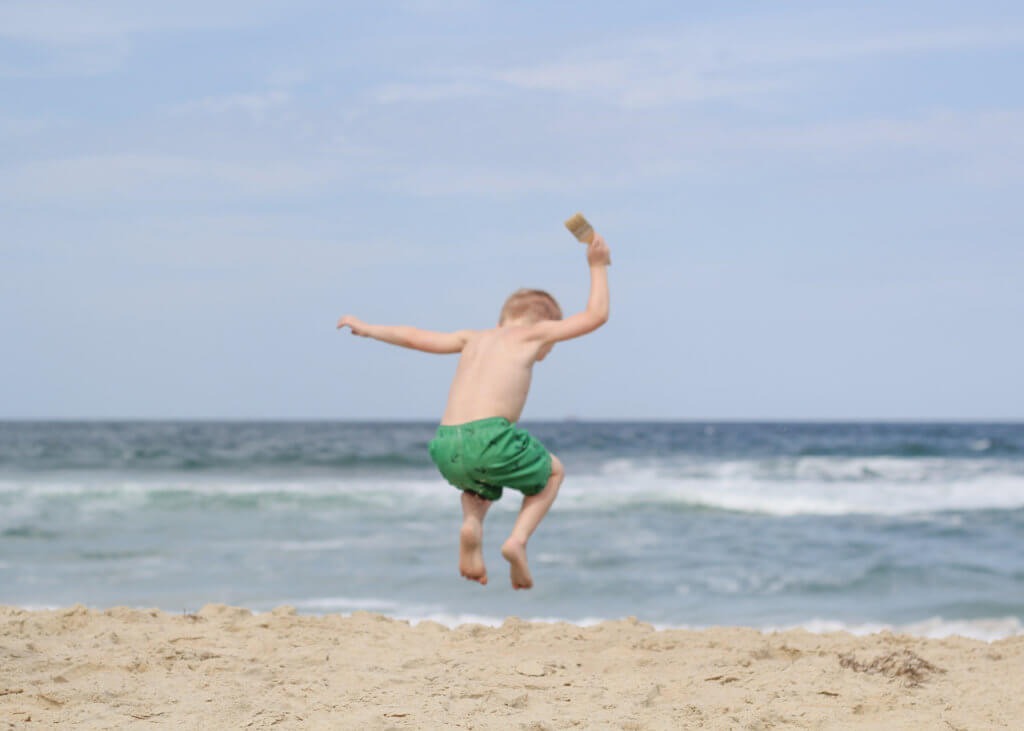 This picture of Clementine! Major heart eyes! We kept joking around about it looking like a senior pose haha.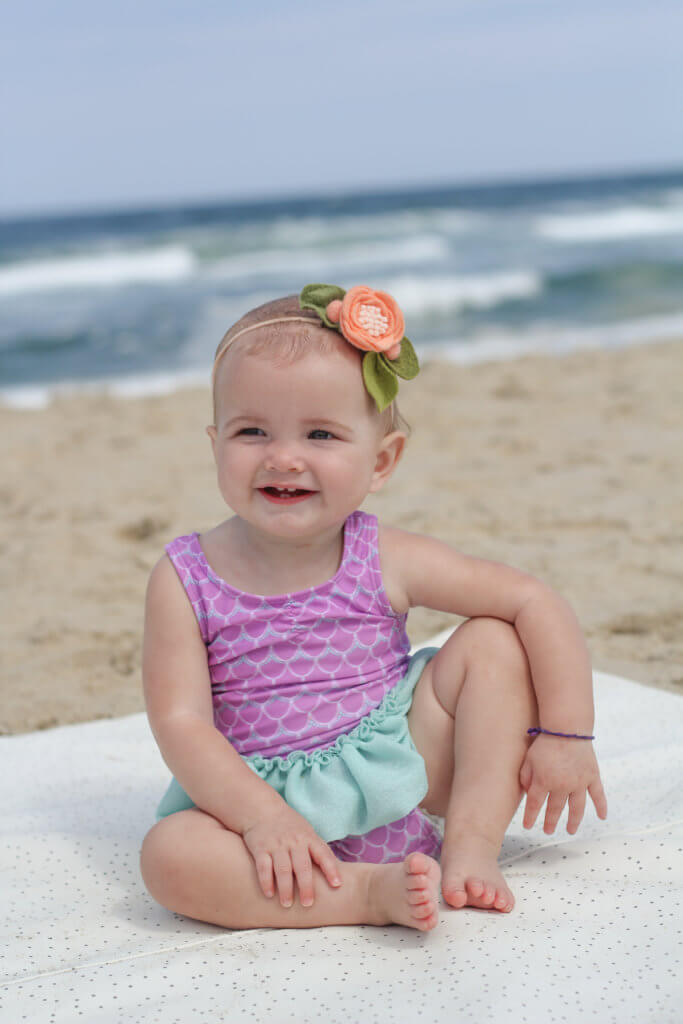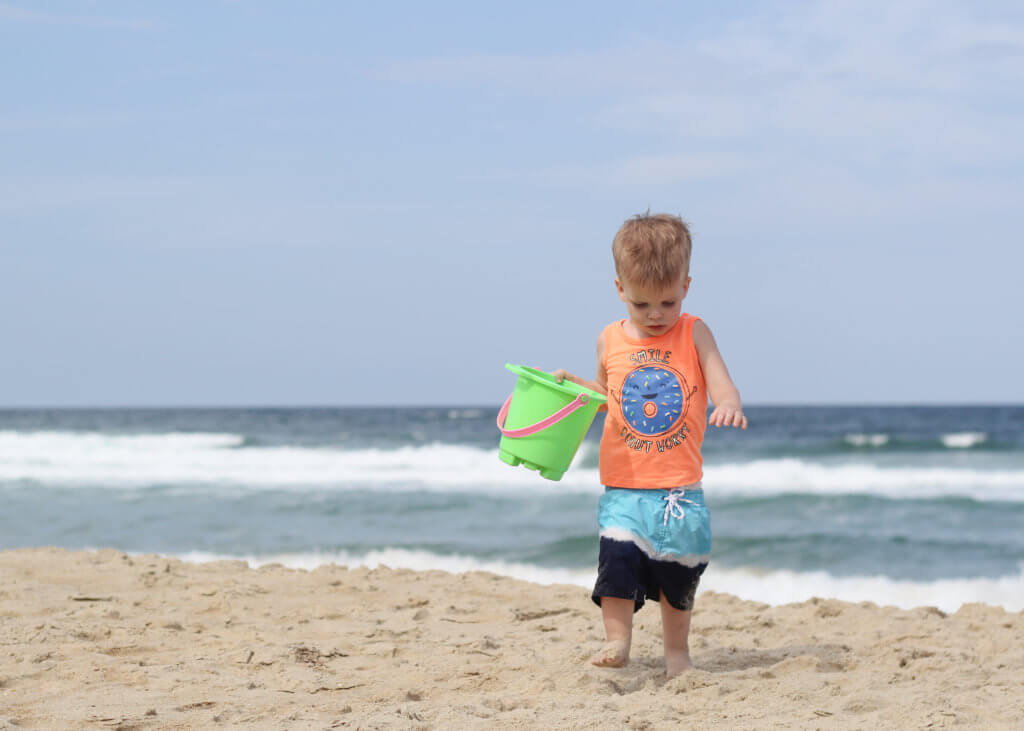 We were blessed to have amazing weather during our trip. There was a little rain one day but that didn't interfere with our plans. And then a storm rolled in overnight that same day. When we went to the beach the next day, there was this little ledge that the kids enjoyed playing on and jumping off of. And leave it to me to fall down when I tried to take a step down. So full of grace.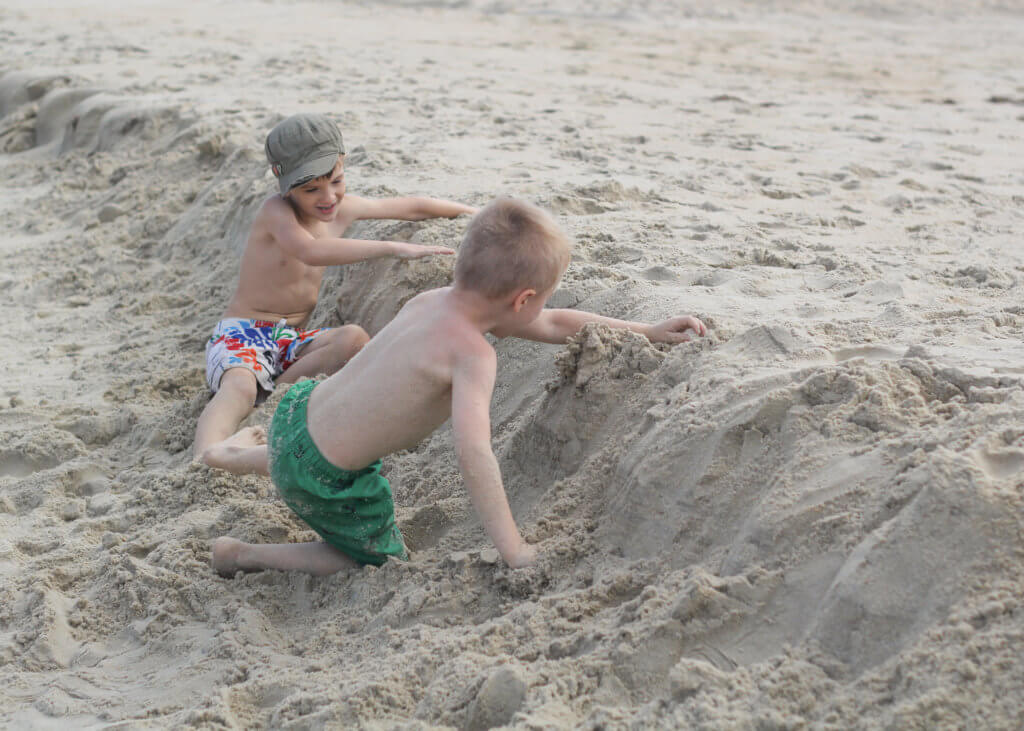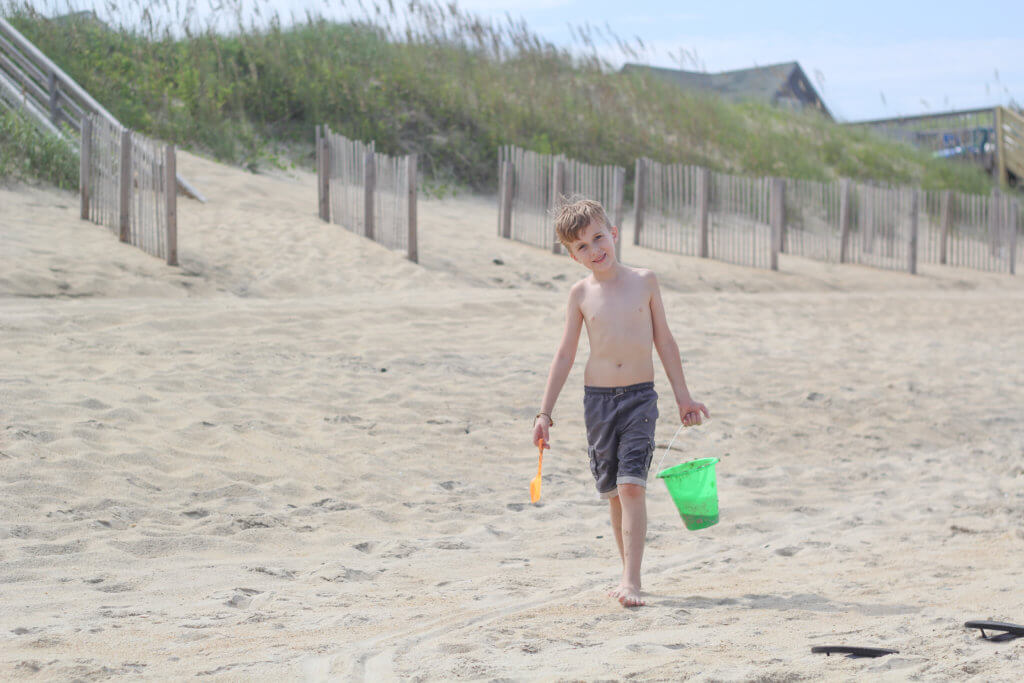 We also noticed what we thought were jellyfish all over the beach. After a bit of googling, we found out that they were just the skeletons of dead jellyfish and that you won't get stung from touching one. I'm just trusting my husband on all of this because I didn't actually read about it. Liam spent hours–seriously…hours–playing with the darn thing. He's definitely very excited to learn about them in Science this year. He loved it so much that he tried to sneak it back to the beach house with us. But it disintegrated…so that's lovely.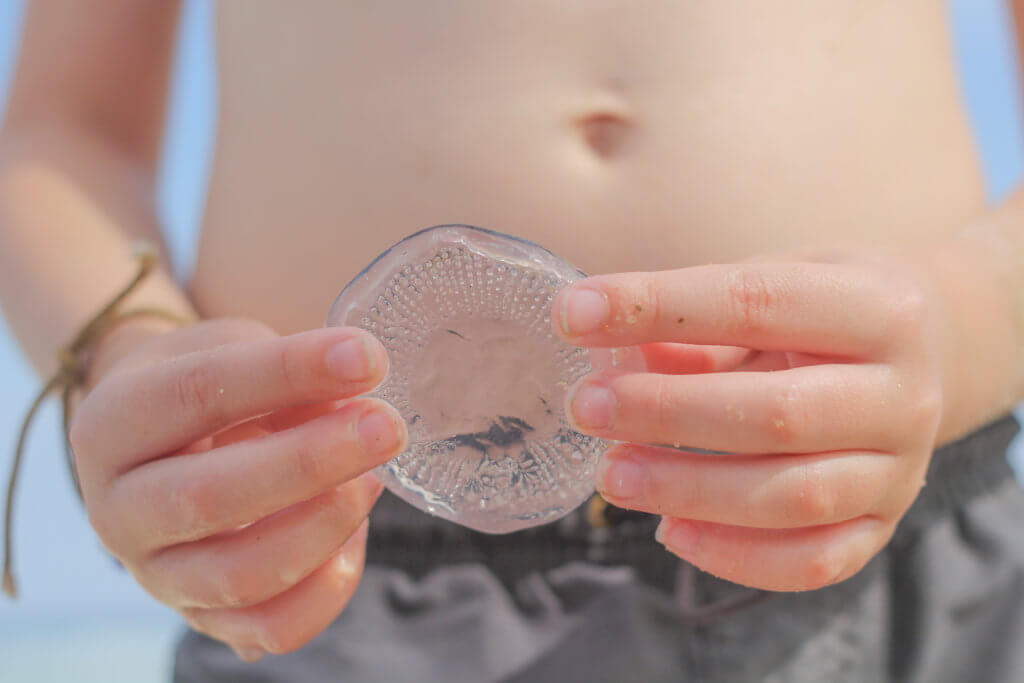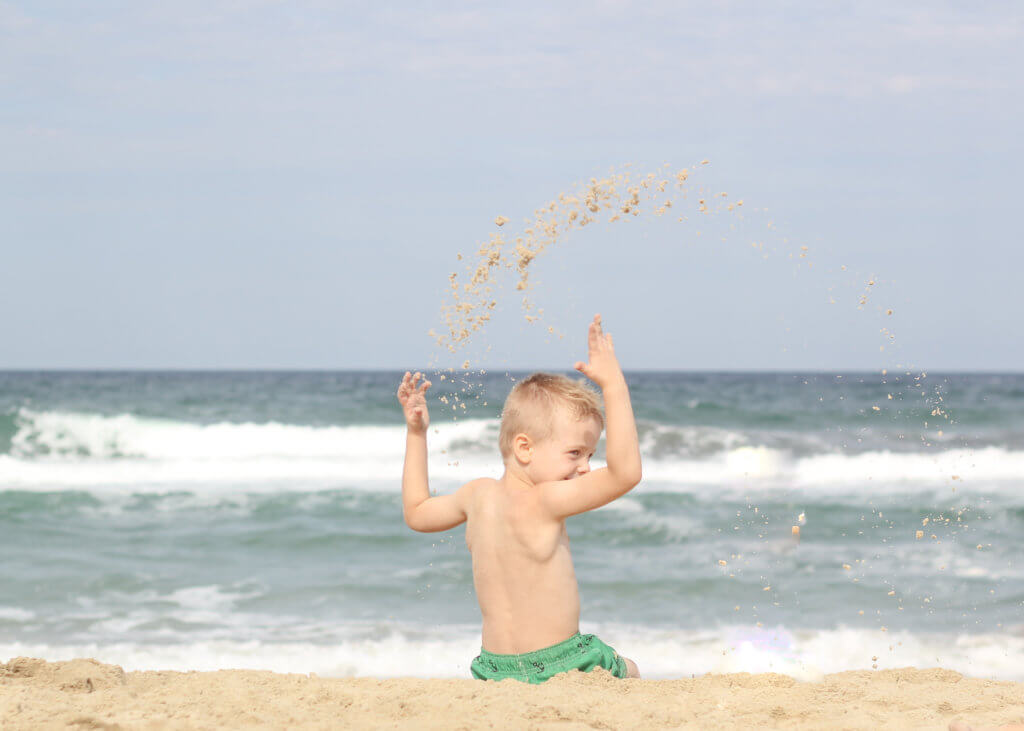 If ever the term "superdad" was necessary…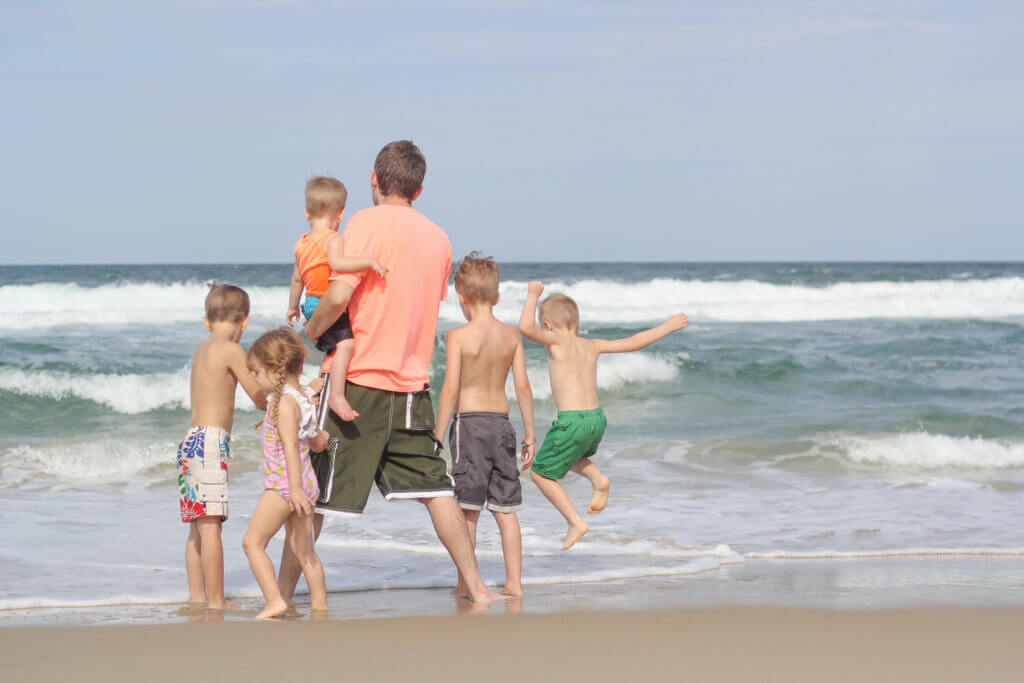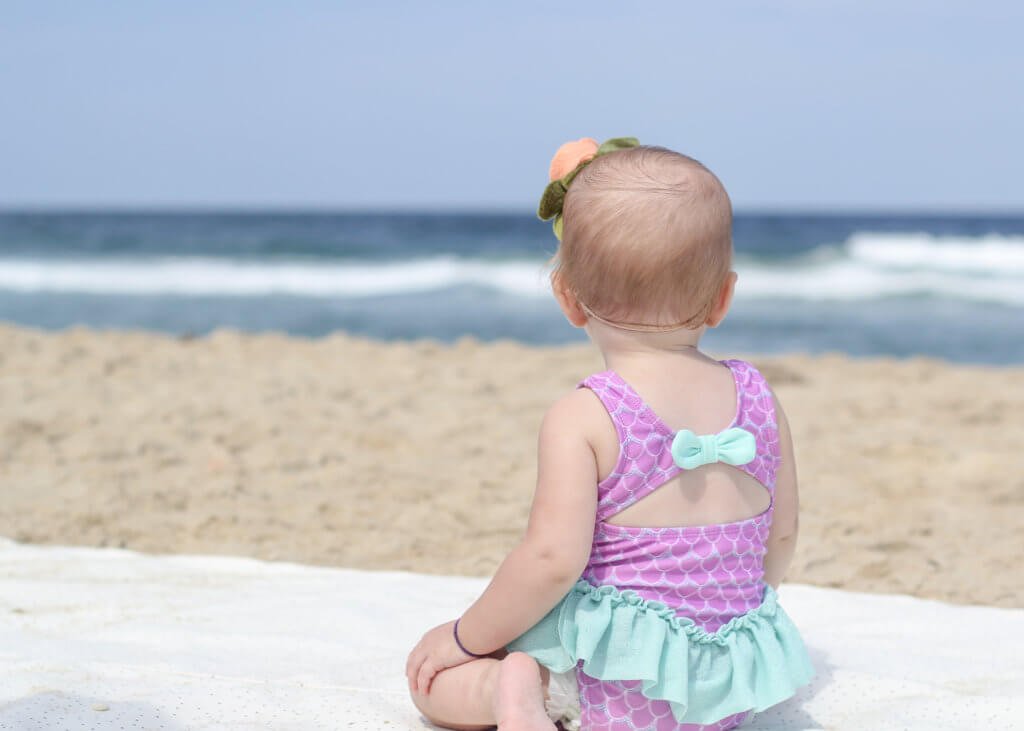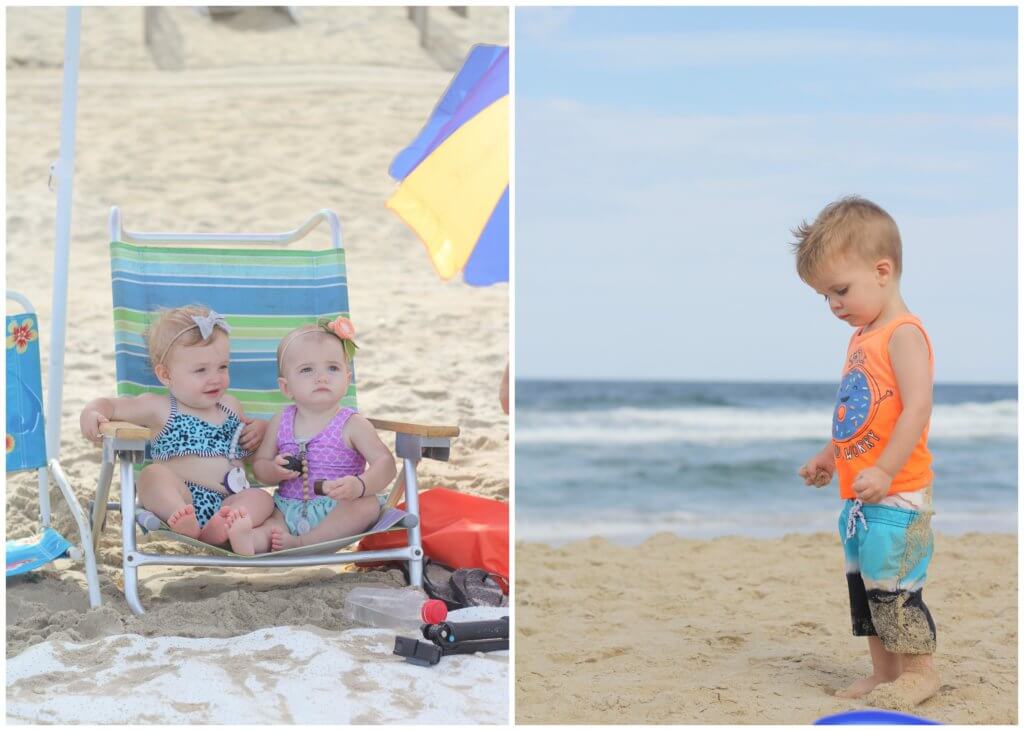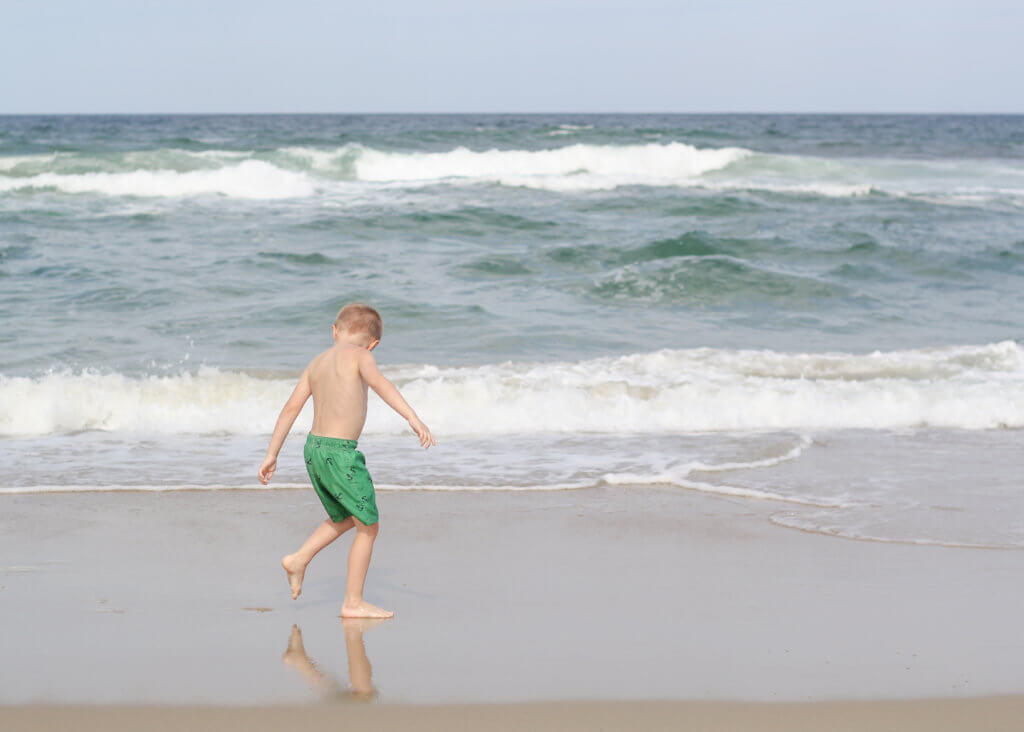 Evangeline kept posing with this bucket on her head and begging to take her picture. Her personality is kind of hilarious sometimes.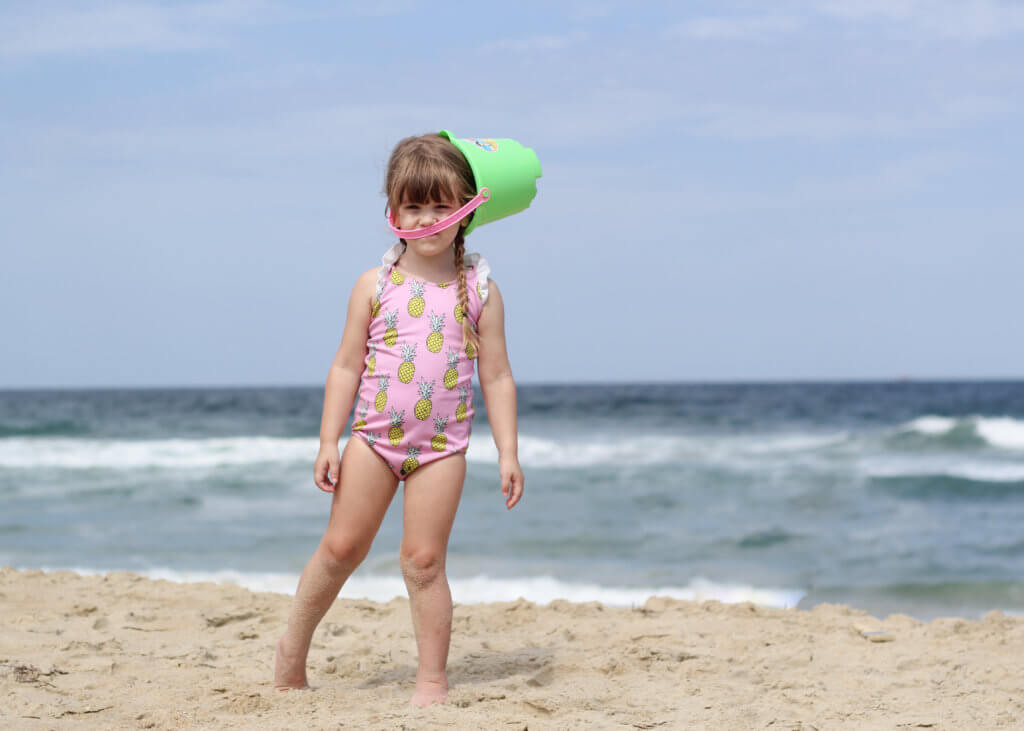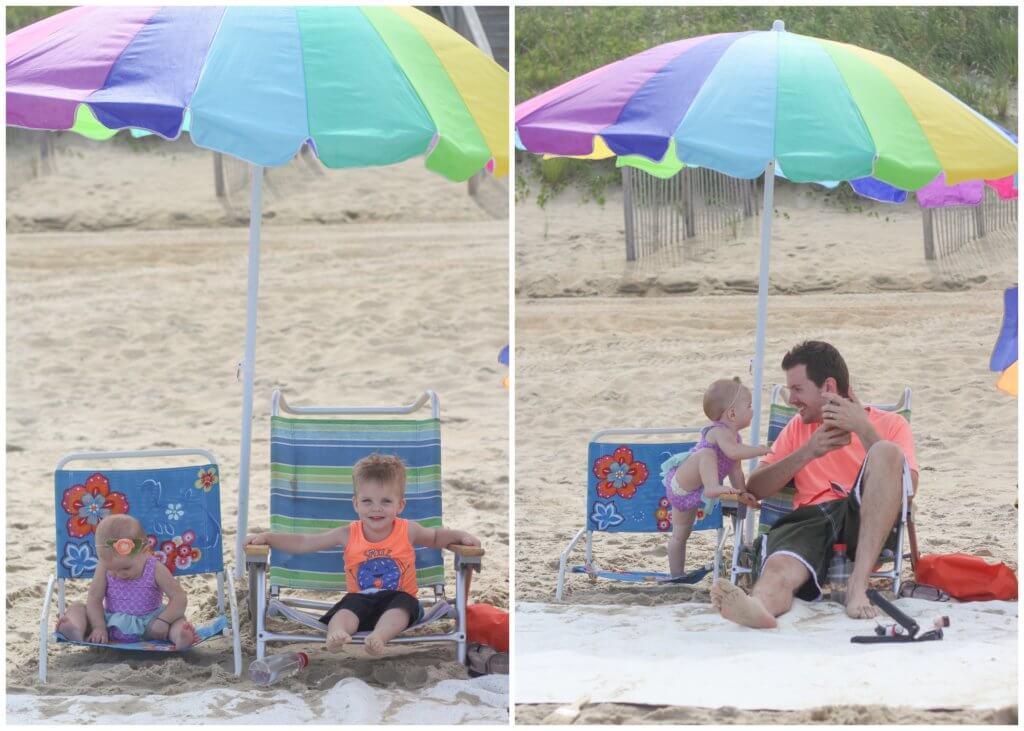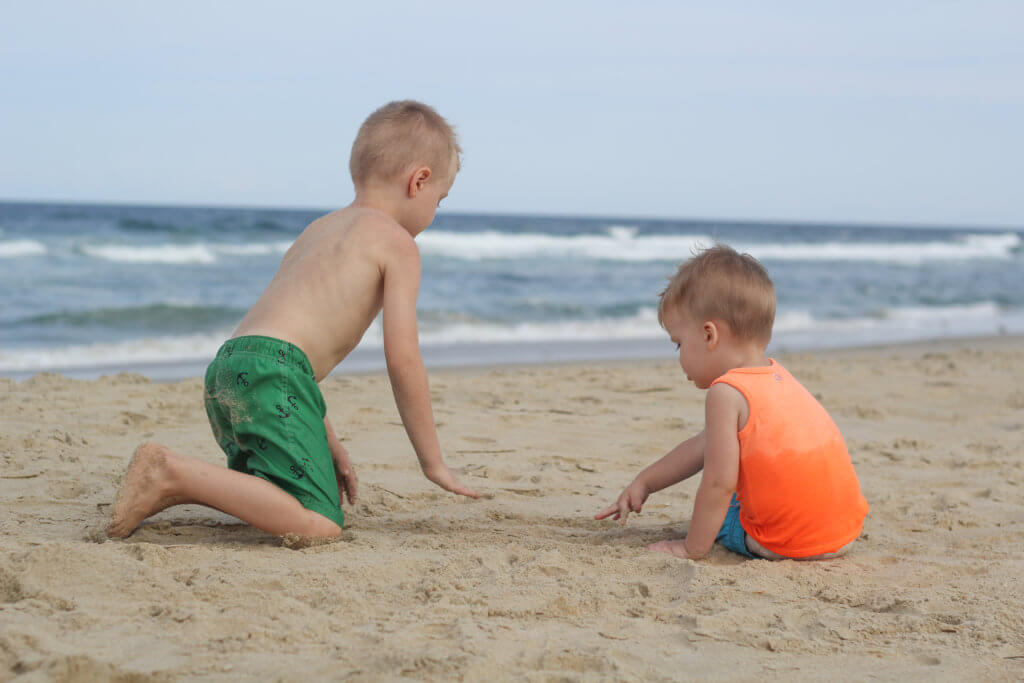 I call this picture of Desmond (below) the "walk of shame." This little 2 year old in his 12 month swim trunks that kept falling off. He had to bring them back to us to put them back on him.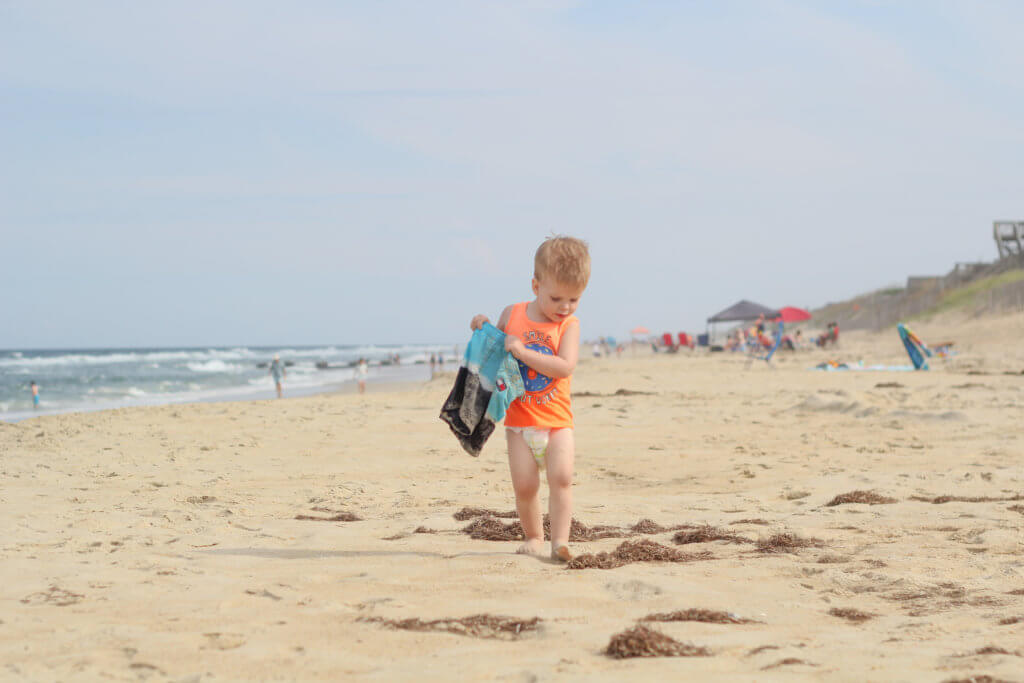 One of my very favorite parts of our trip was a walk over to the sand dunes to fly kites. I specifically bought kites to fly at the dunes and I didn't remember them until 2 days before we left. Total regret! We kind of got "lost" as we were trying to find a good place to fly the kites and watch the sunset. Then when we arrived, there were 2 kids that needed to go potty SO BAD (even though I told them to go before we left haha.) But as soon as we busted out the kites, all of that was forgotten. And the kids had huge smiles on their faces. Their joy seriously made me so happy. I wish I could relive that evening with them.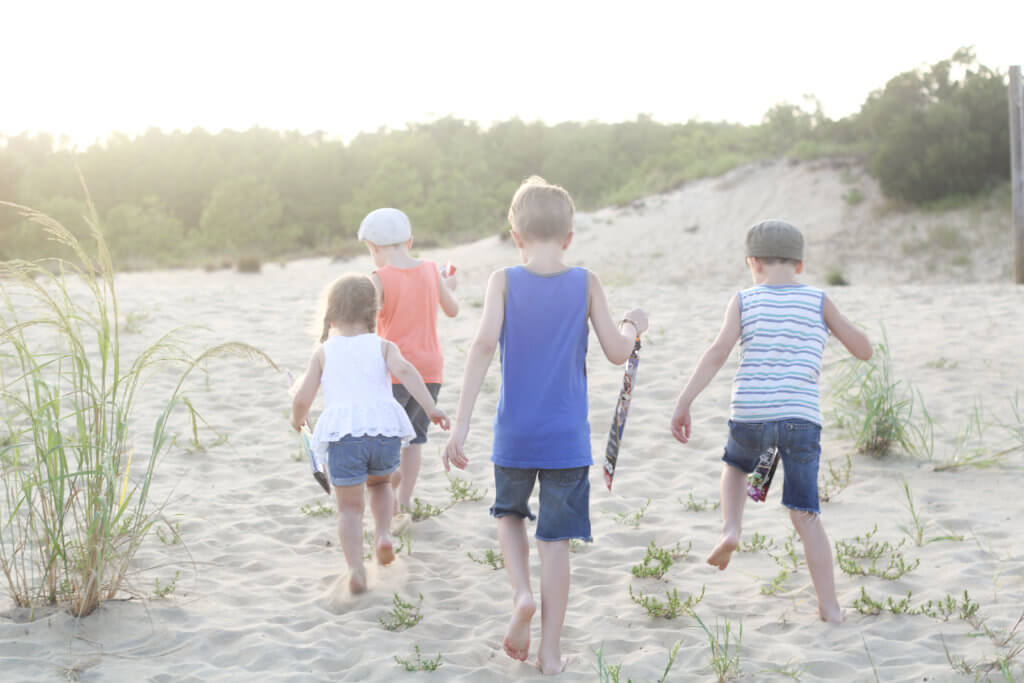 And yes! Clem and I were there too 😉 I seriously cannot get over that smile with those little nubby teeth!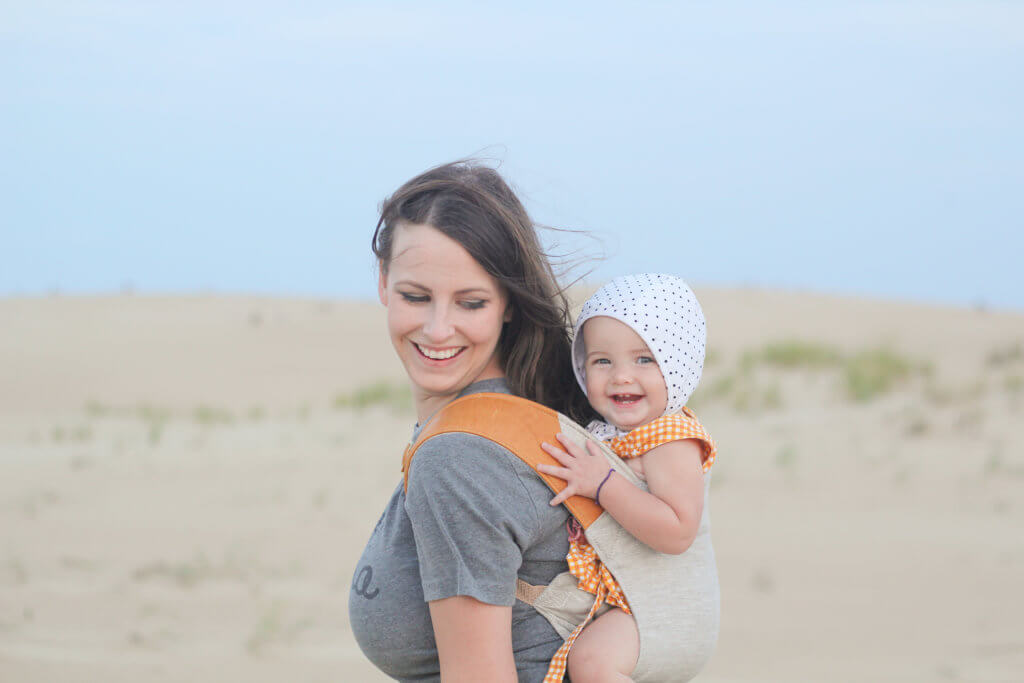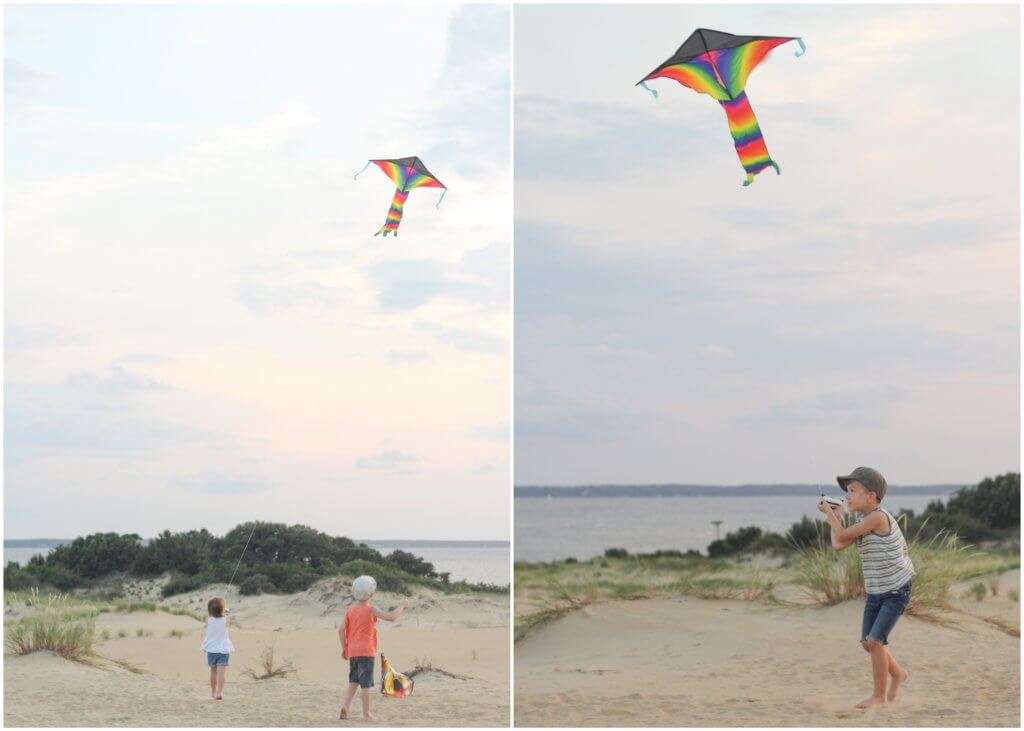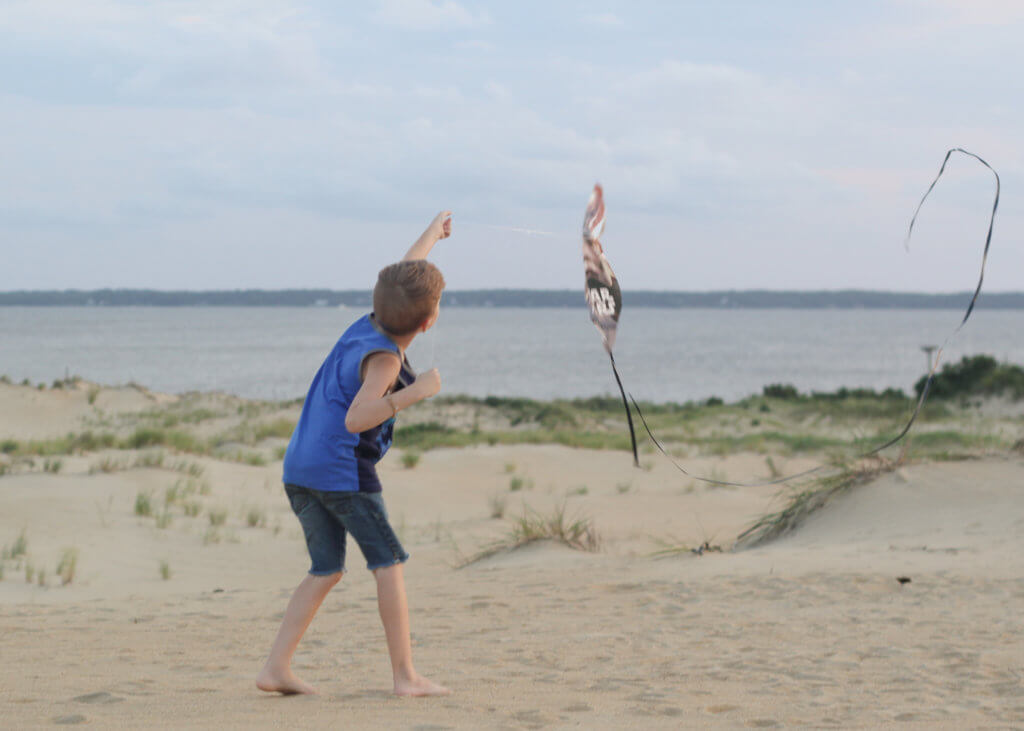 Seriously, look at the joy on Kingston's face! I bought 4 dinky kites from a thrift store (that were new but probably originally from the dollar store.) And I spent a little more to get one from Amazon. And that one made all my kite flying dreams come true. Totally worth every penny of that $13 I spent haha.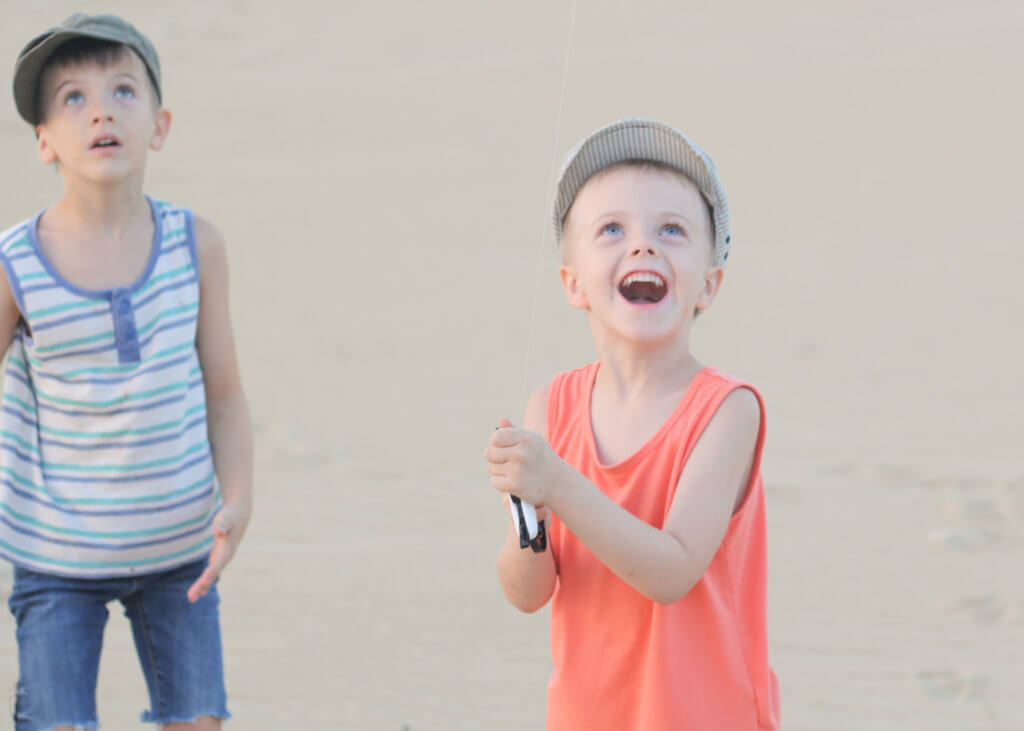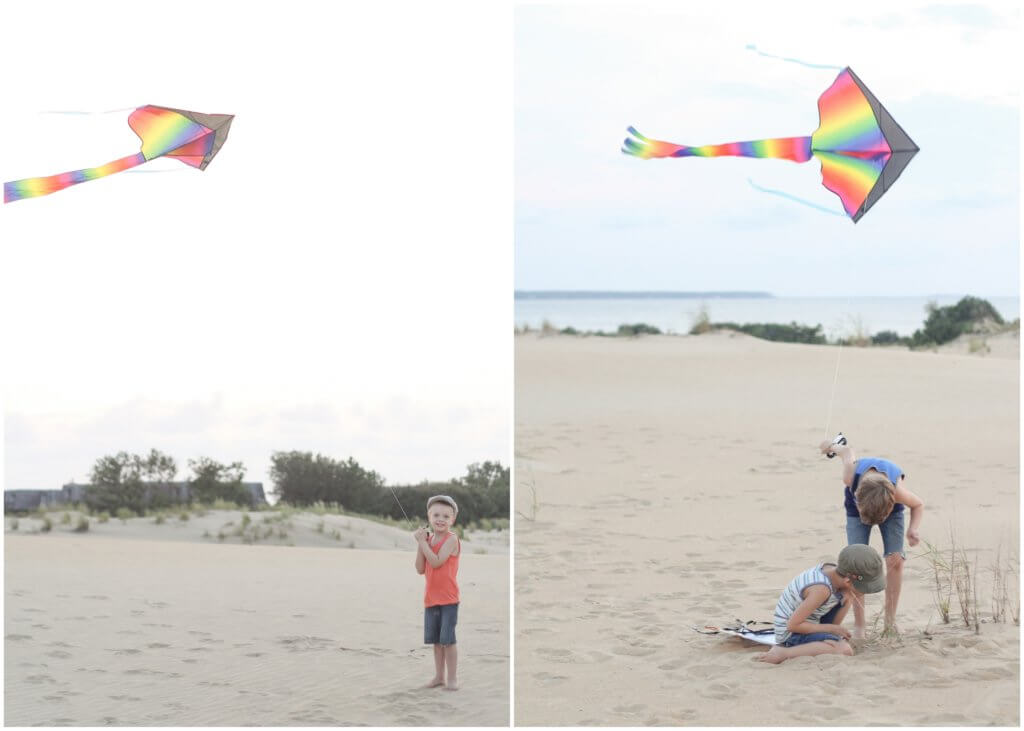 Aaaannnd one more set of beach pictures. Because it was our last day before driving home. Coincidentally, it was also the first day that Clem let me set her on the sand. AND she played with the sand. Did you catch that? She waited until our last day at the beach to enjoy it. So many eye rolls haha.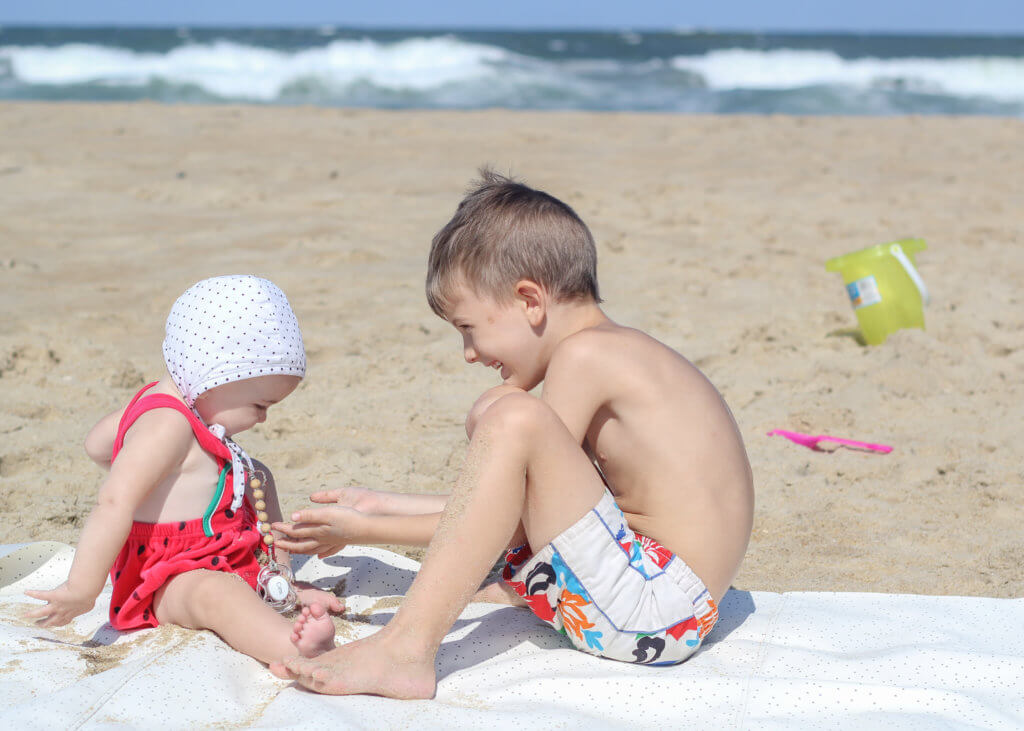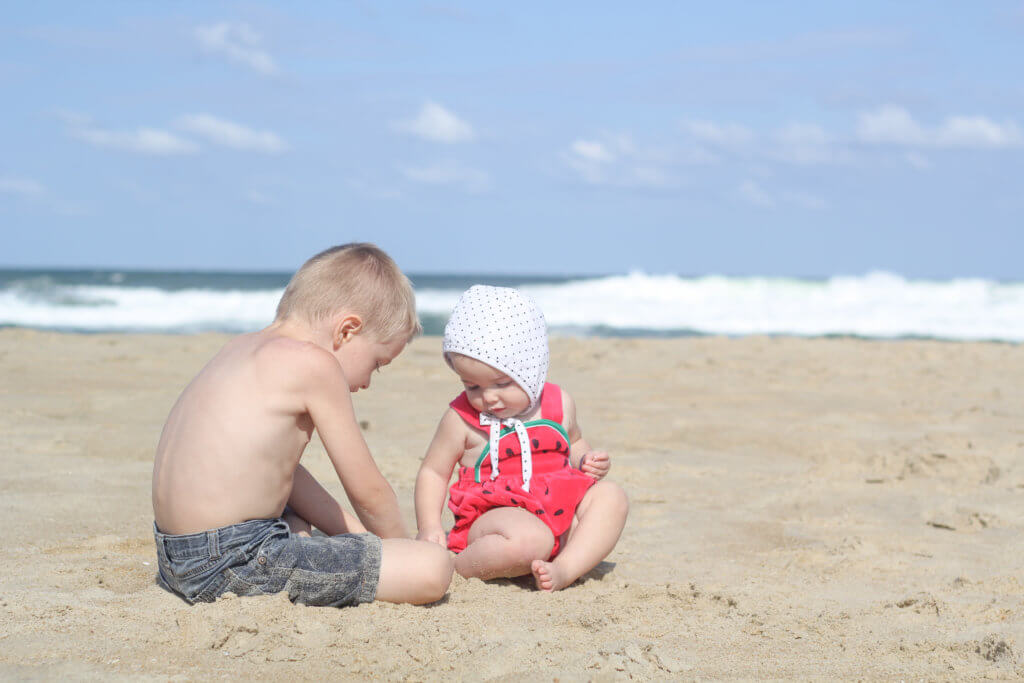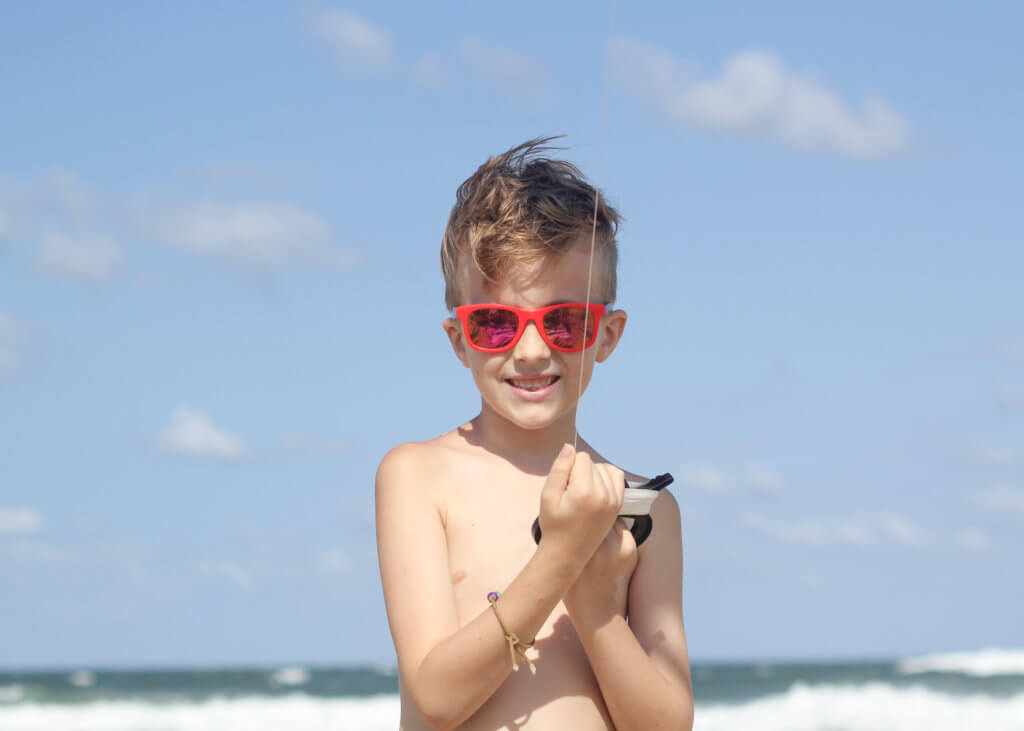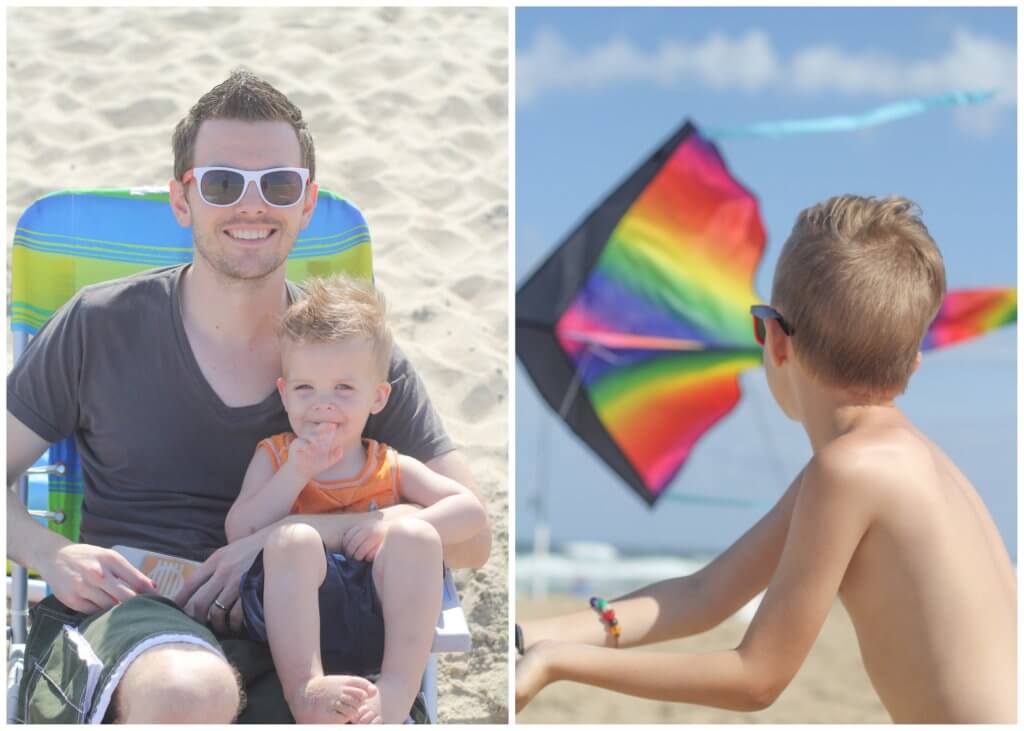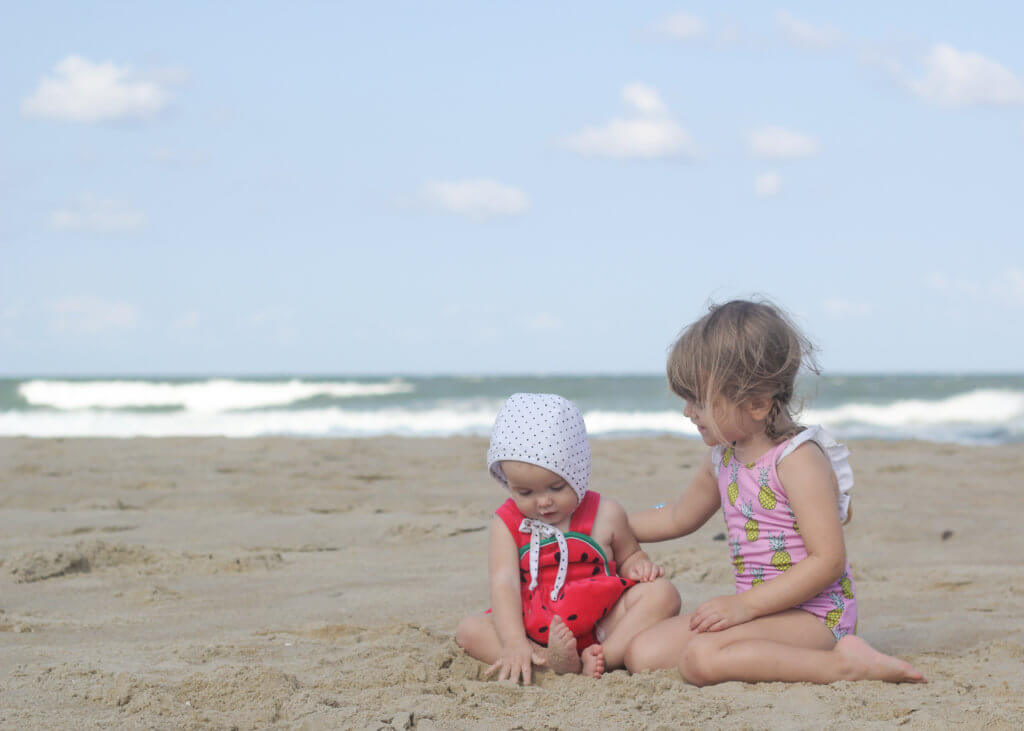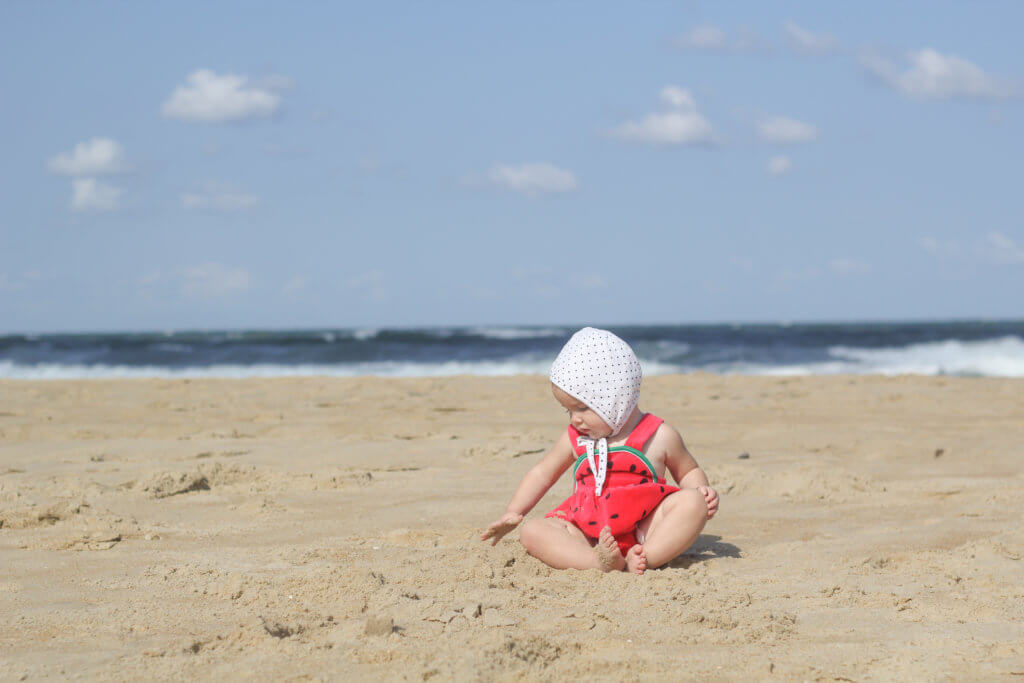 I know you already get the point (because I've only said it a million times) but we had such a great time! I look forward to many more family vacations over the years, especially after we add baby #7 in February!!
If you missed my other vacation posts, you can see them HERE, HERE, and HERE.
I hope you're having a great weekend!