Last week was rough. Evangeline was extremely clingy and crabby for 4 days straight. After I found a huge lump on her neck, I decided to take her to the doctor. Strep throat. While it's not as common, babies can get strep 🙁 Because of the size of her lymph node, she was also tested for TB and had her blood checked. Thankfully, the tests came back fine and she was back to health after she got some antibiotics in her system. 
Since she was feeling better and she looked like a little doll baby, I took her out on the deck to take some pictures. Backlight is so tricky! Good thing I have a cute subject to work with.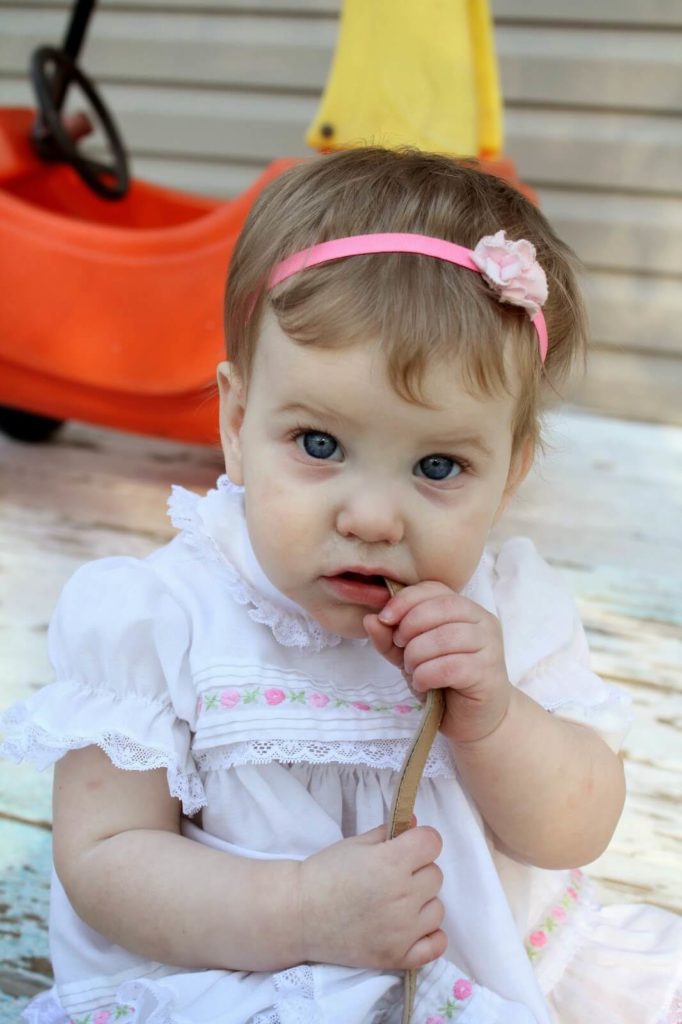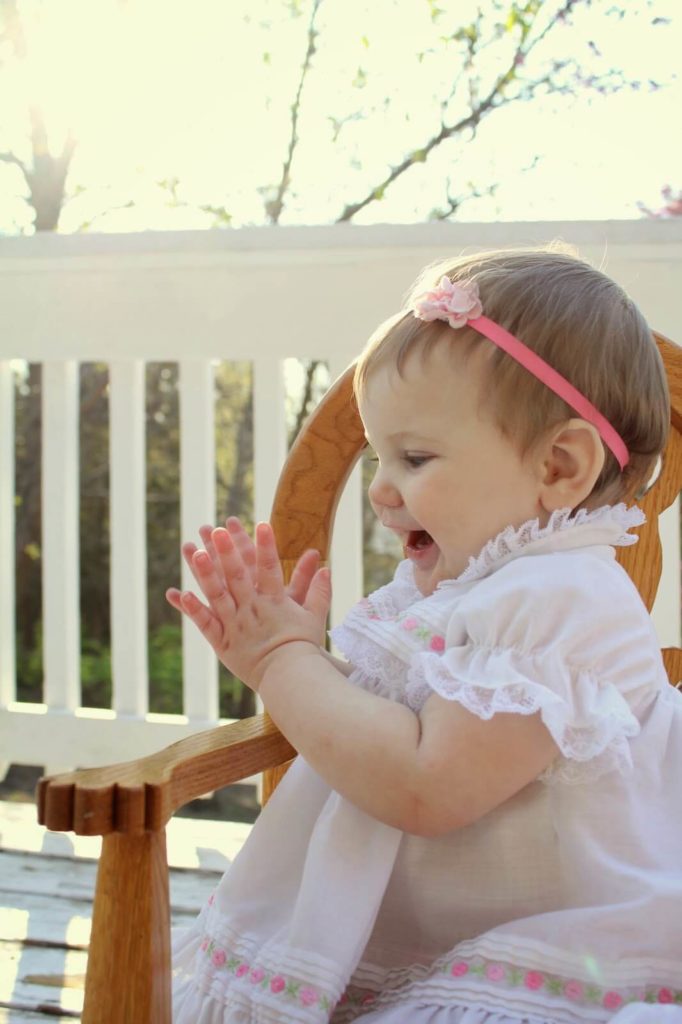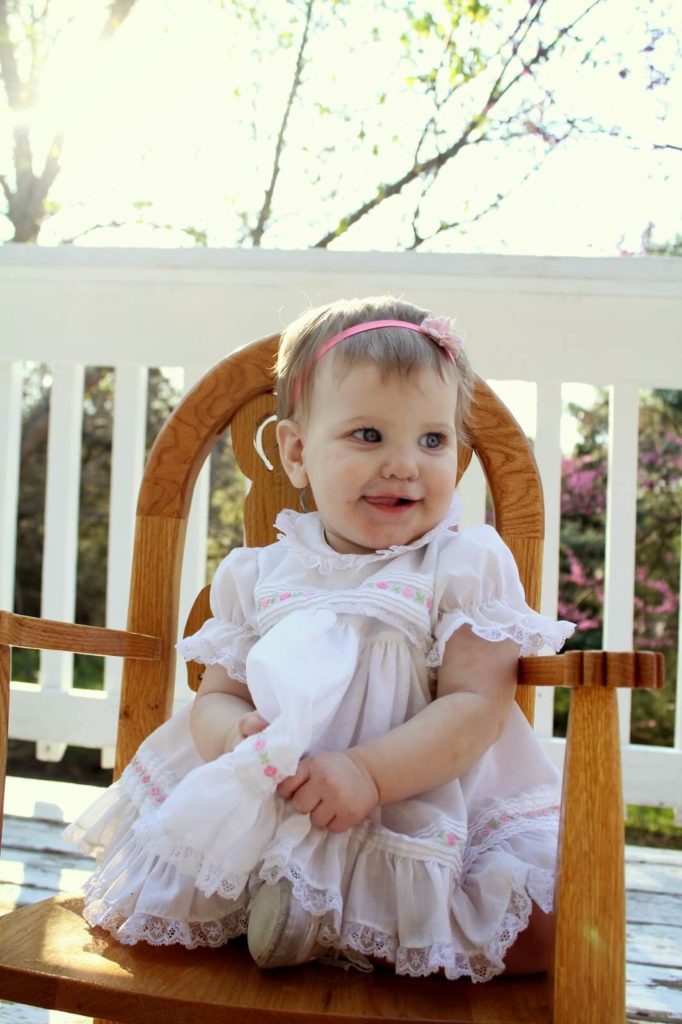 If you're around her for any length of time, she will likely make this face. Don pointed out that it looks like she's taking a "selfie" which makes this picture even more funny.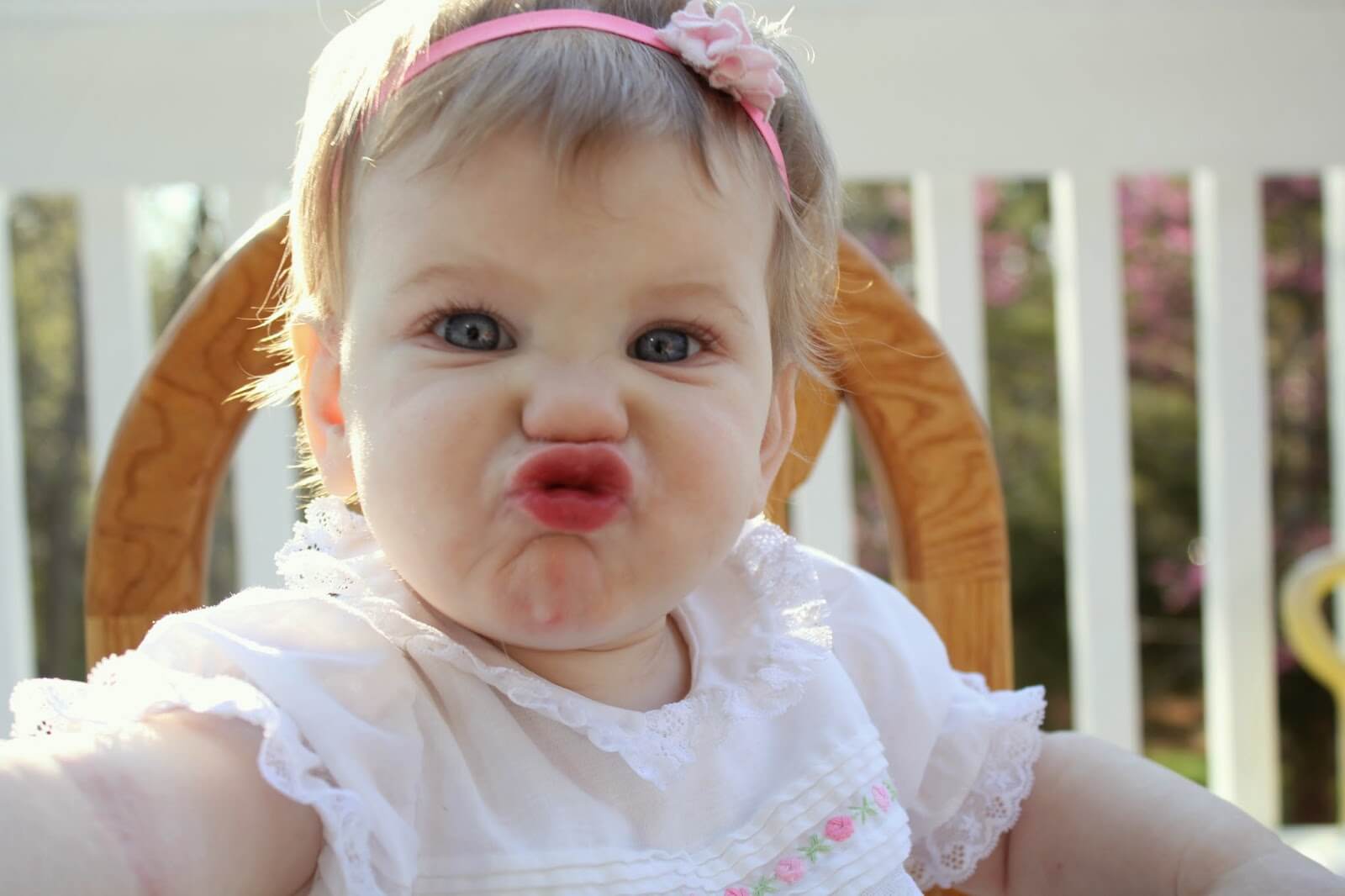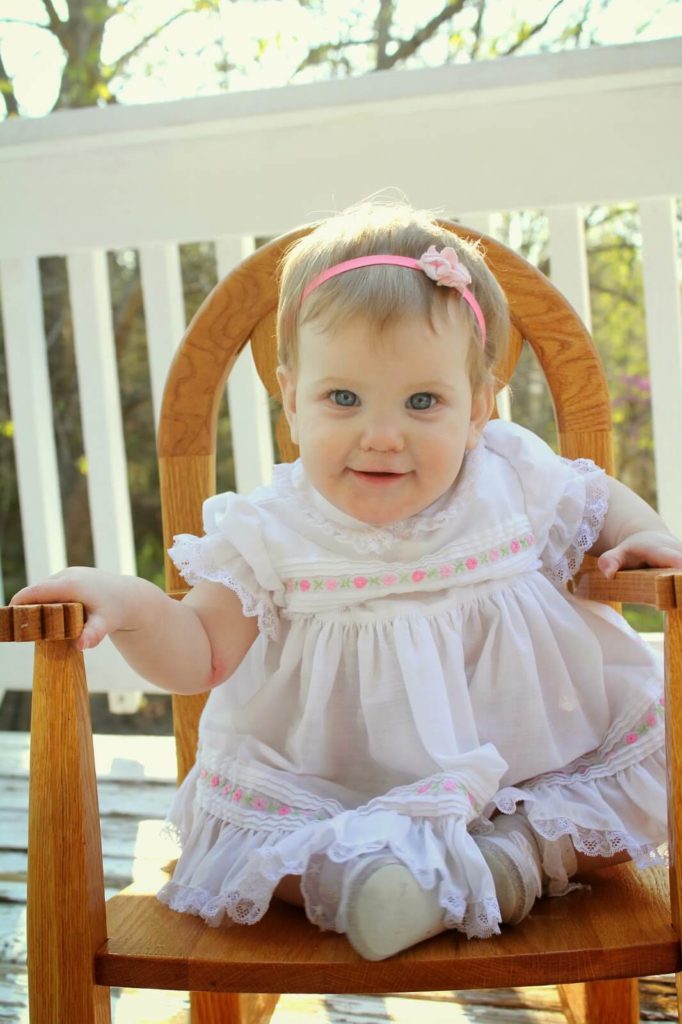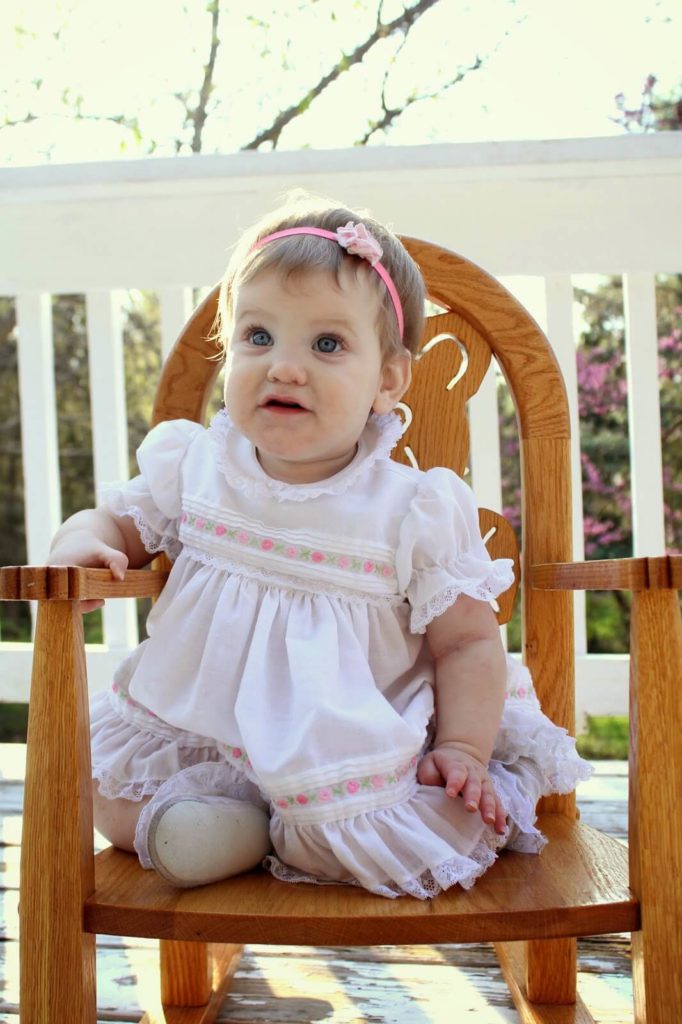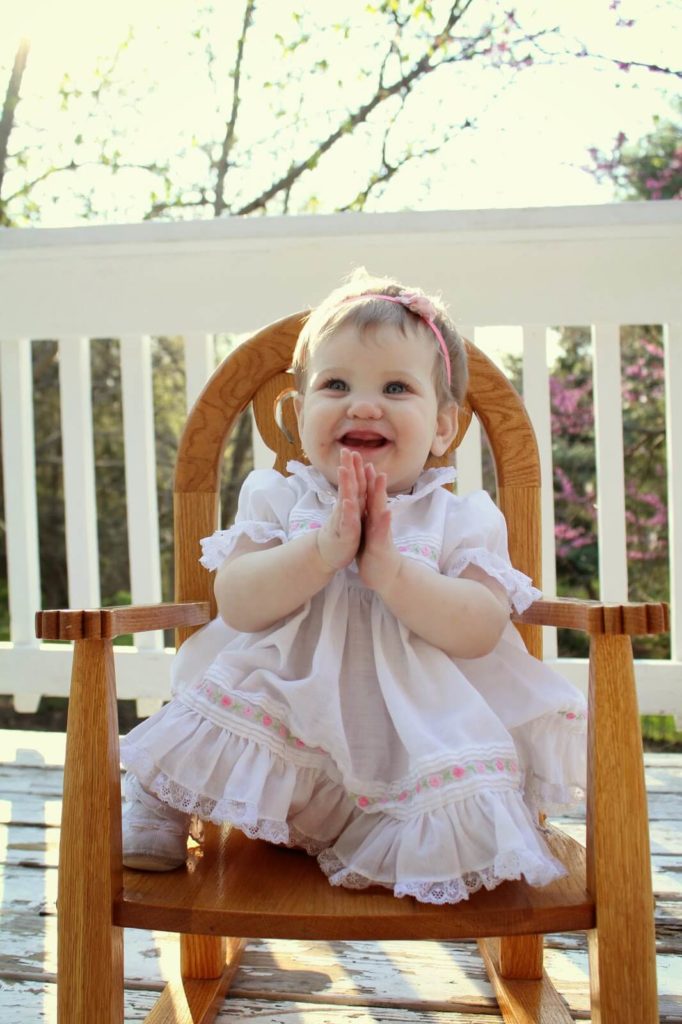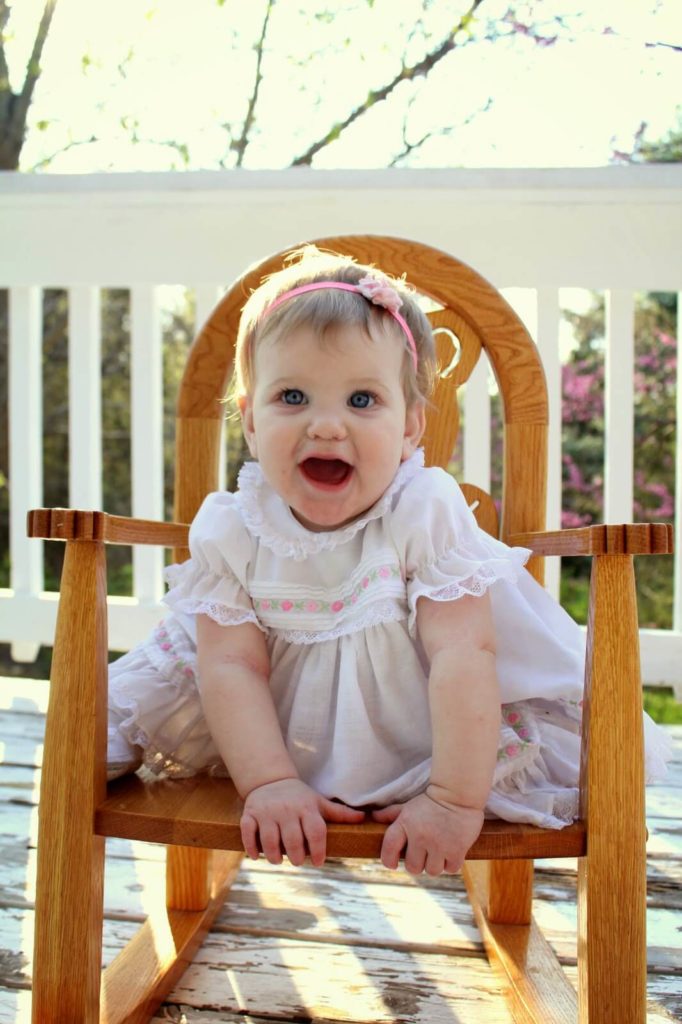 I hope we're done with strep throat and doctor visits for a while! But she sure was cute waiting for the doctor today.