Hey there! Merry belated Christmas! Is that even a thing? It should be because life has been a bit too crazy to pop in and update here. But I have a couple of Christmas related posts to share before everyone moves on and starts thinking about Valentine's Day (I'm looking at you, Target!) Who really wants to move on with winter anyway? Let's just savor some of these happy Christmas moments a little longer!
Every year we make Christmas cookies together and it has become one of my favorite traditions (but tons of work!) My favorite thing is just watching the joy it brings to the kids. Sometimes I just think about how amazing it is that we are in charge of creating magical Christmas memories that will be with the kids forever. So yeah, it's definitely worth all the extra work and mess because they'll hopefully always remember how much fun it was.
This gorgeous blue eyed girl is displaying what makes Christmas cookies possible in this stage of life–store bought cookie dough! I am a big believer in "homemade is always better" but to be honest, I don't care for sugar cookies anyway and the kids will devour anything that has sugar in it–so the easy route it is!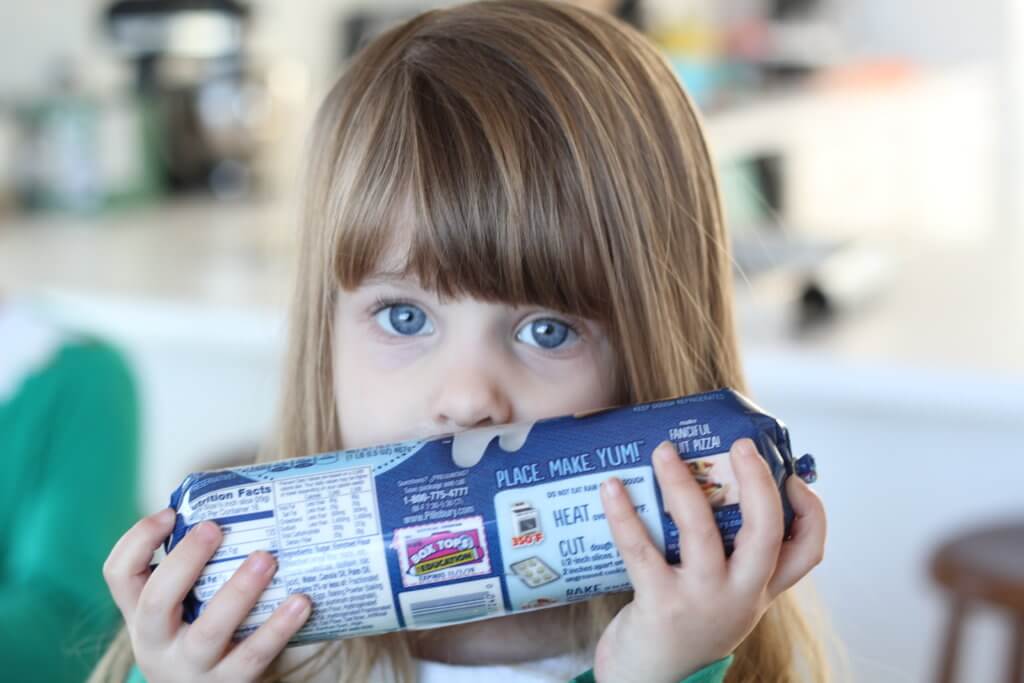 Look at my husband, rockin' those elf jammies! He's more of a trooper than I am. There's no way I'm going to be photographed and videoed in those while I'm still dealing with all the leftover baby weight (minus our Christmas photo!)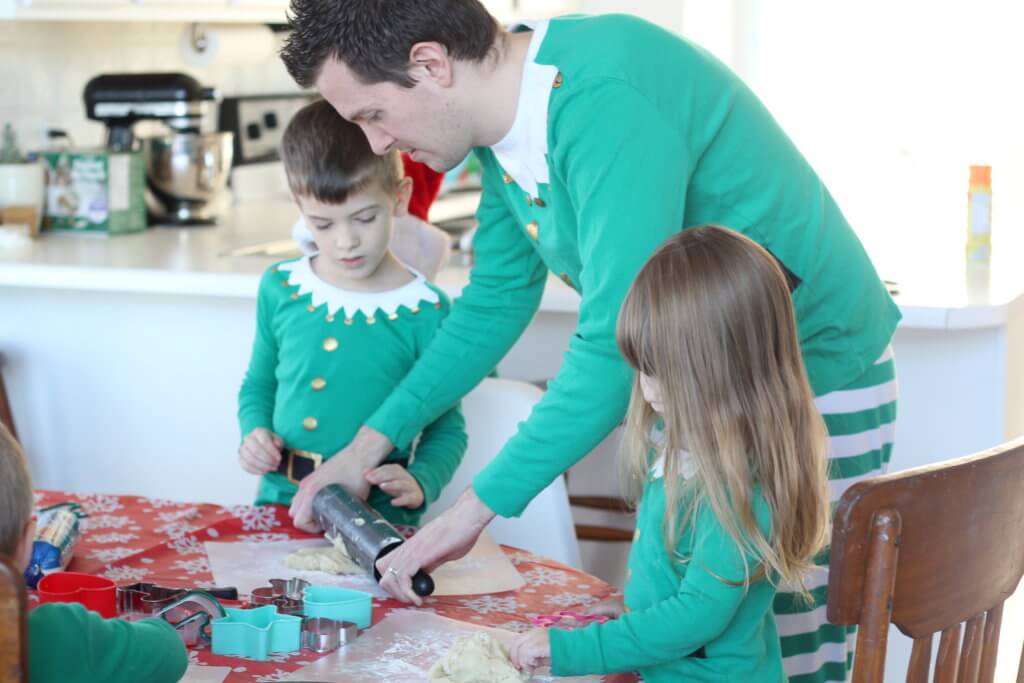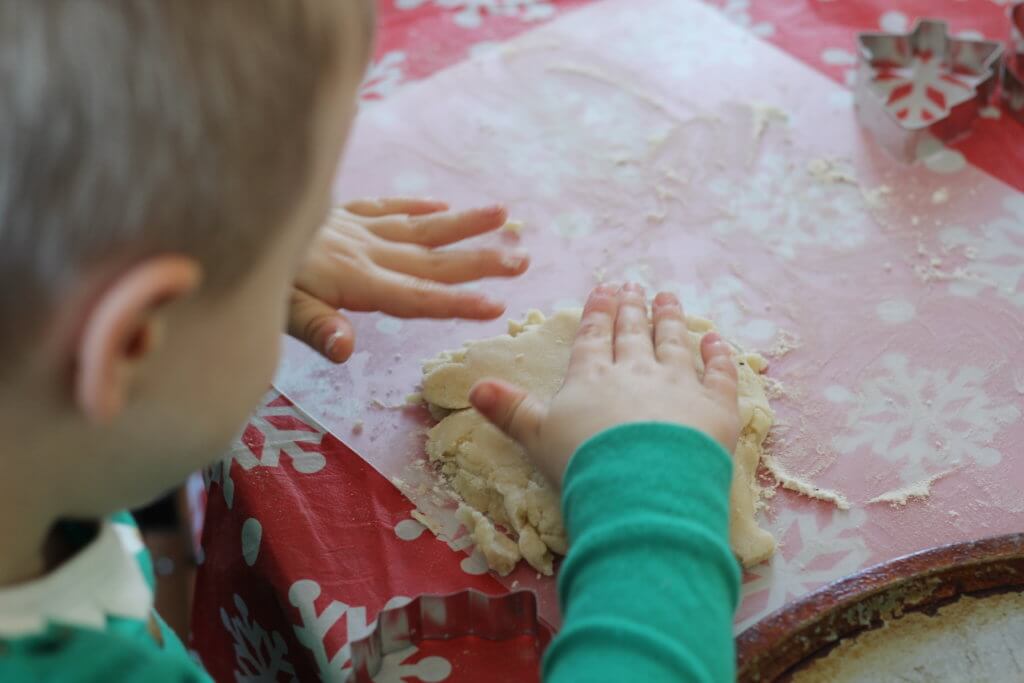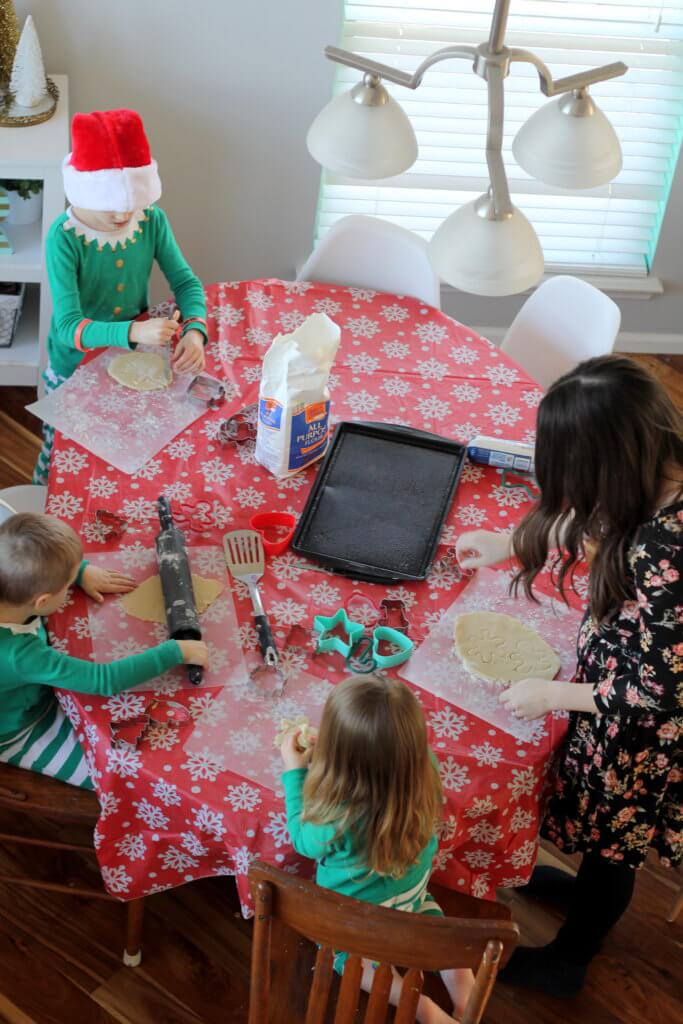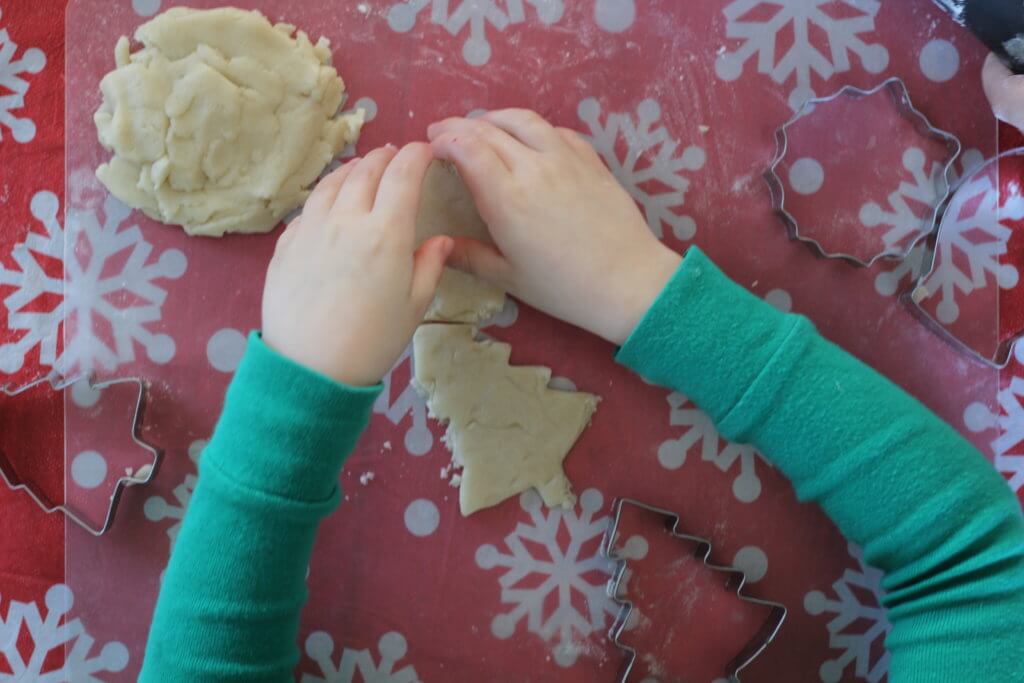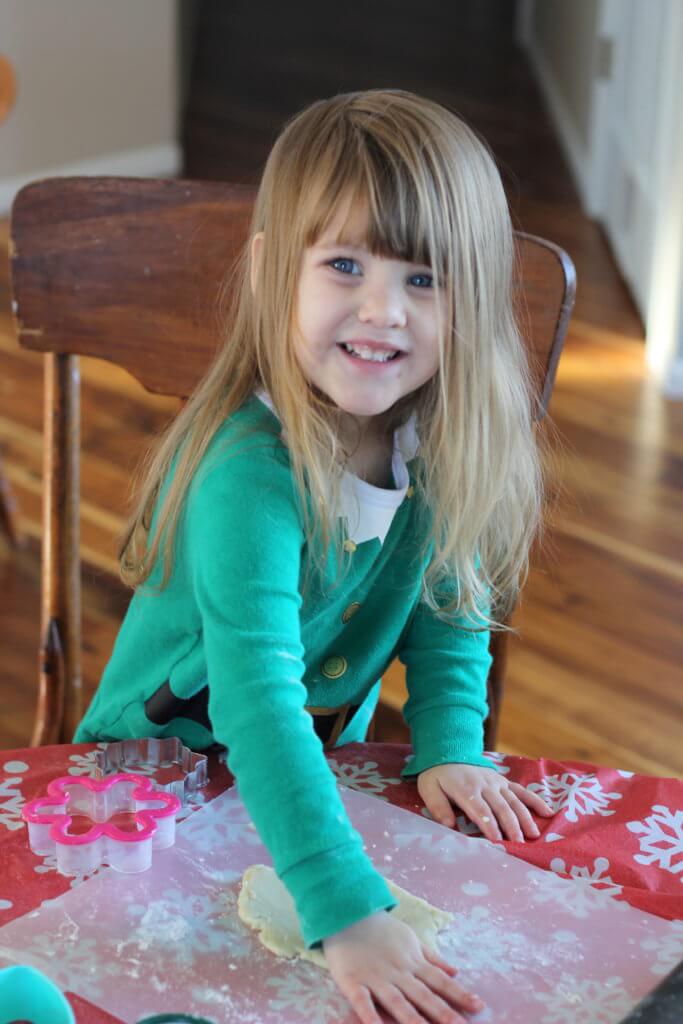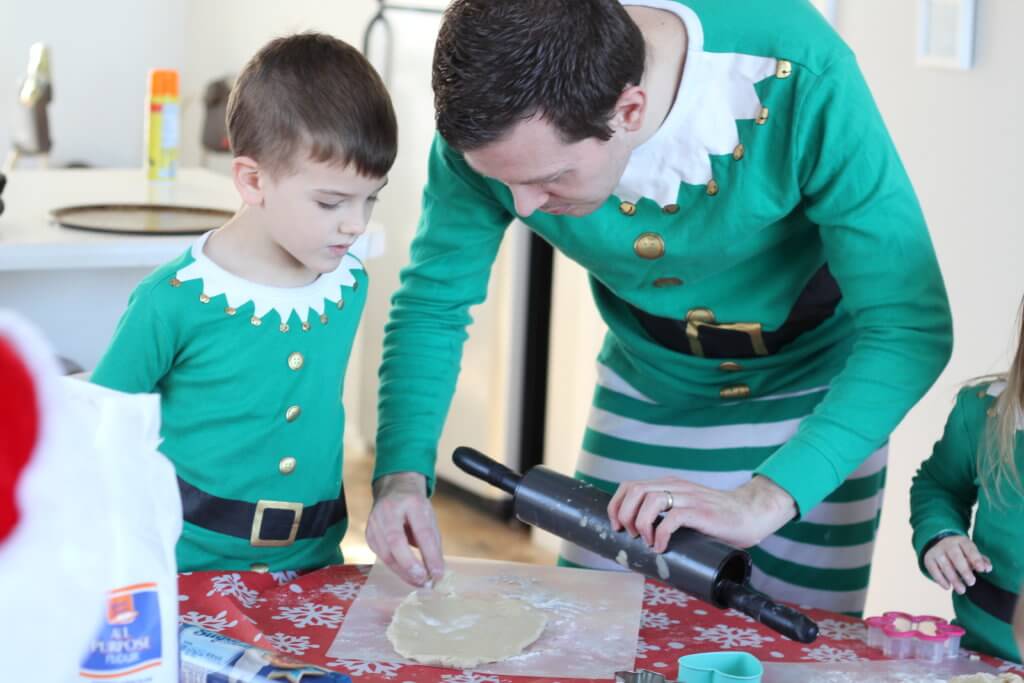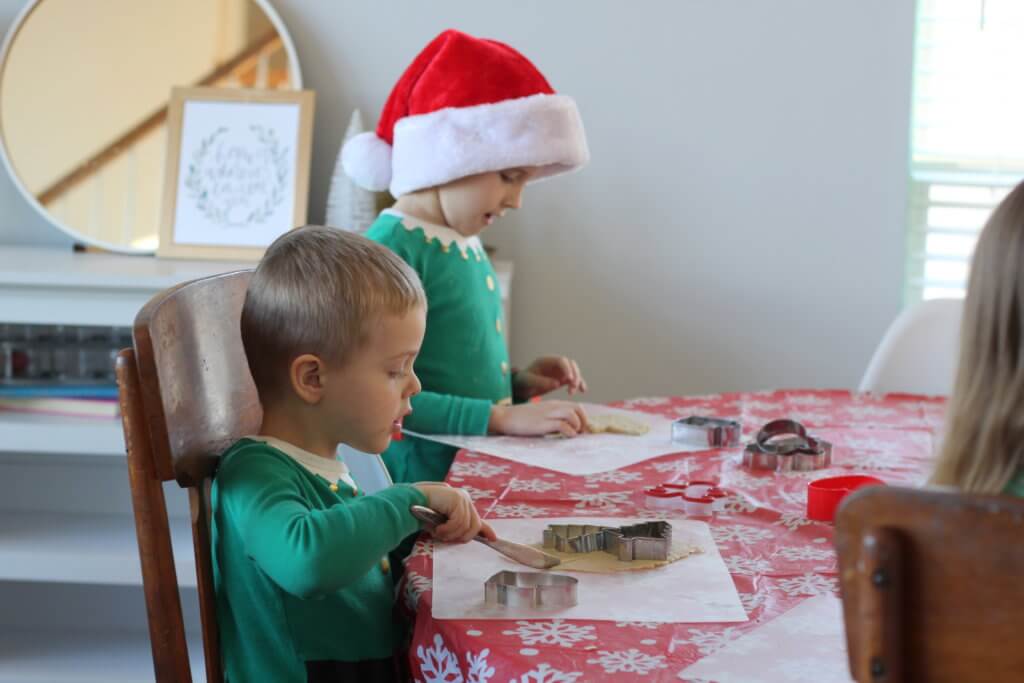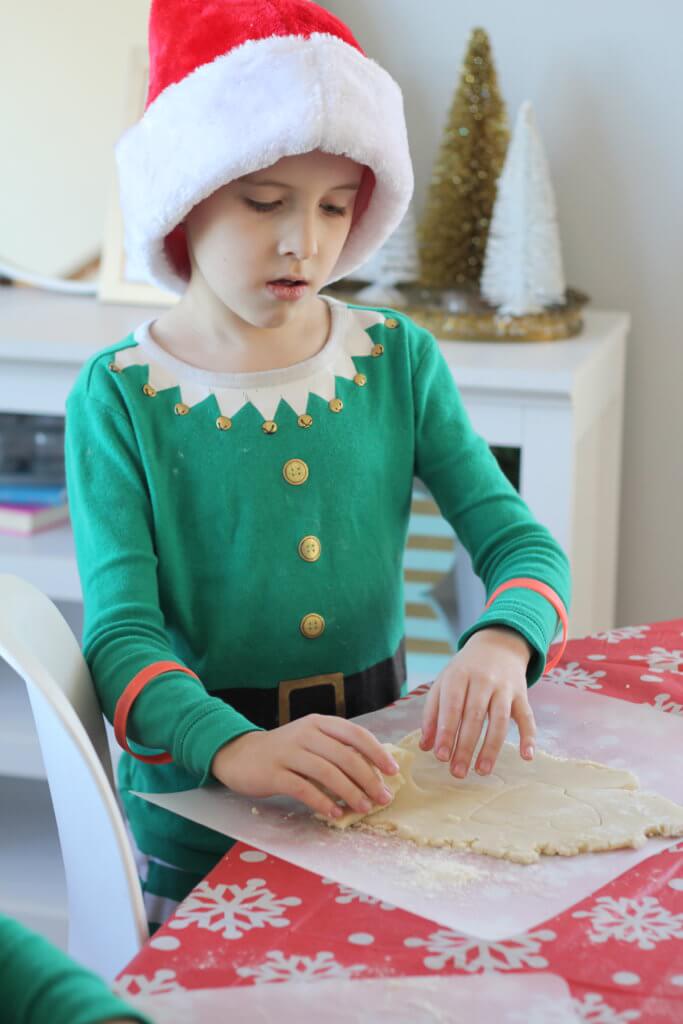 Another secret to our success was getting most everything done during Desmond and Clementine's naps. Their naps have been syncing up lately and it's pretty much the best thing ever! Even so, it took 4 hours (!!) so eventually they did wake up and join us.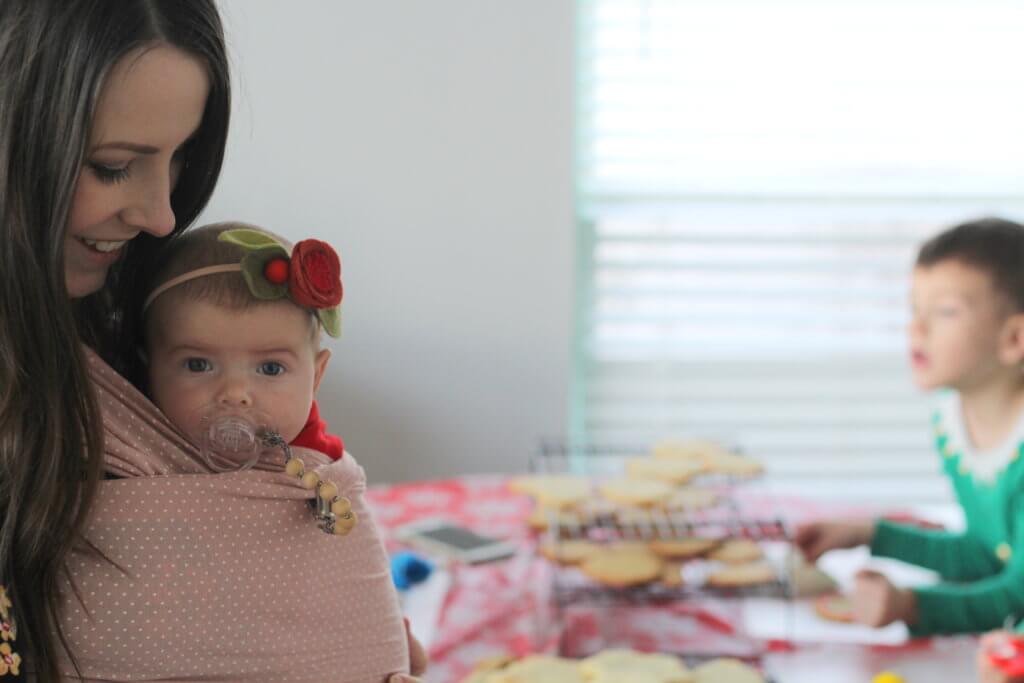 I tried to go with a simple icing without egg whites or meringue powder and ended up with mediocre, too-thick icing. If anyone has a great icing recipe, I'm all ears. This stuff tastes disgusting. But like I said, my kids will eat anything with sugar. It was hard for them to squeeze so they didn't last as long with decorating as the usually do. So we need to improve by next year!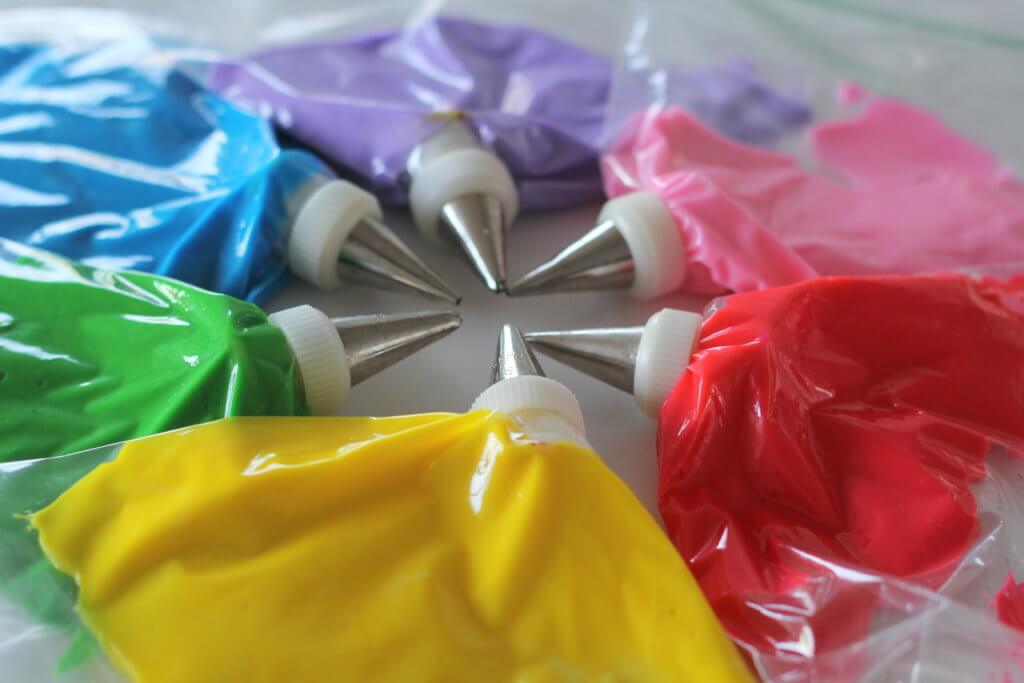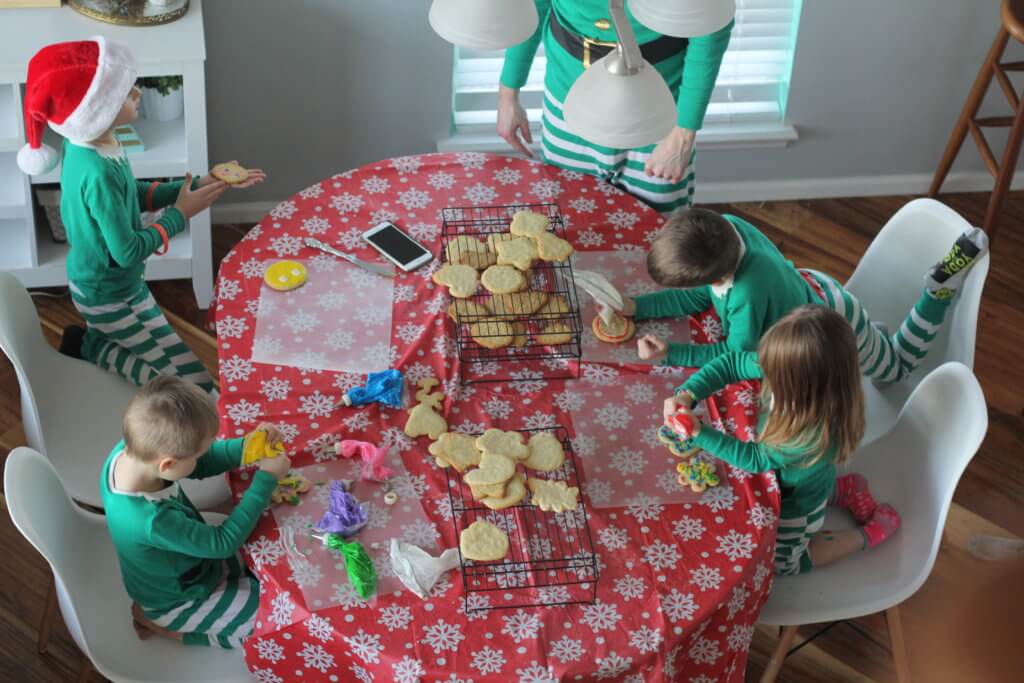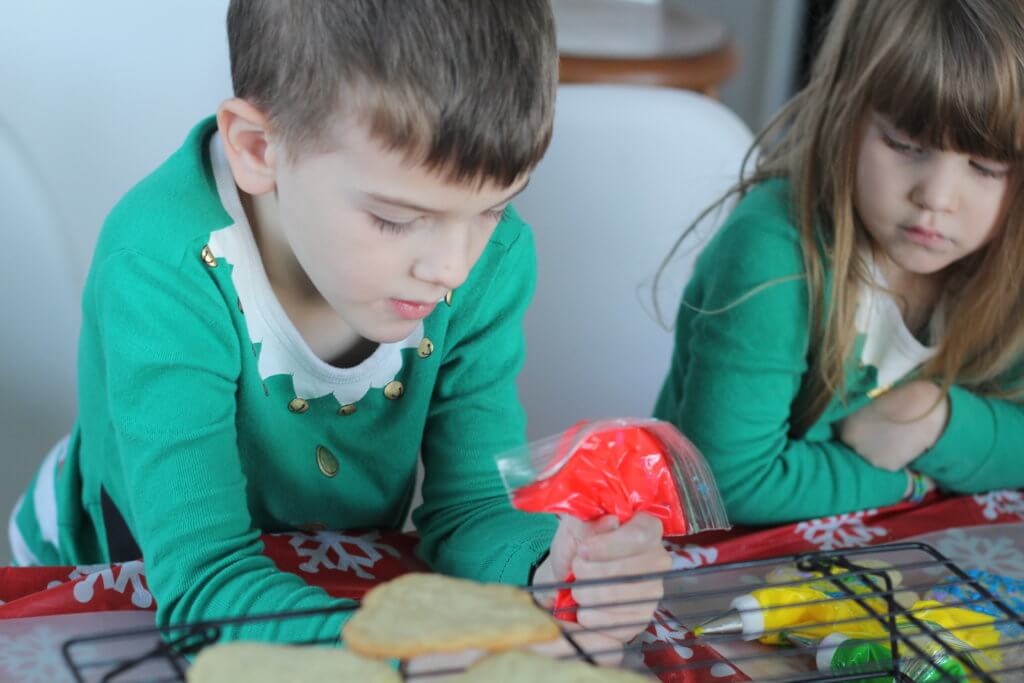 Also, I've seen people use condiment dispensers for the icing but I never can find them at our Dollar Tree. If you find them somewhere, direct me to them! Ziplock bags may be easier to clean up but they are not worth the resulting bag explosions.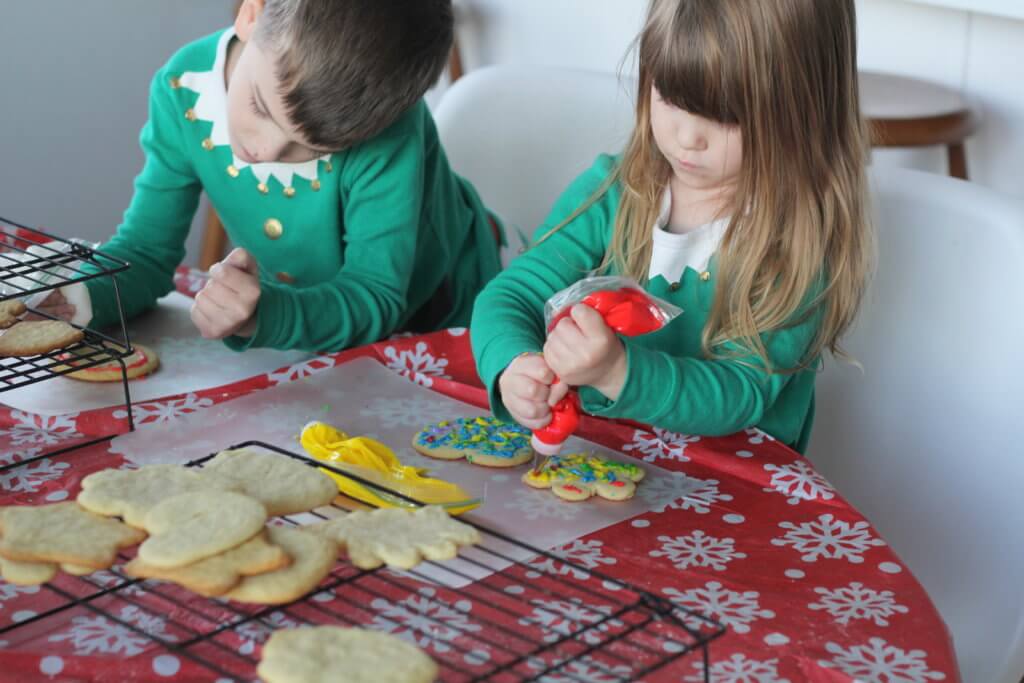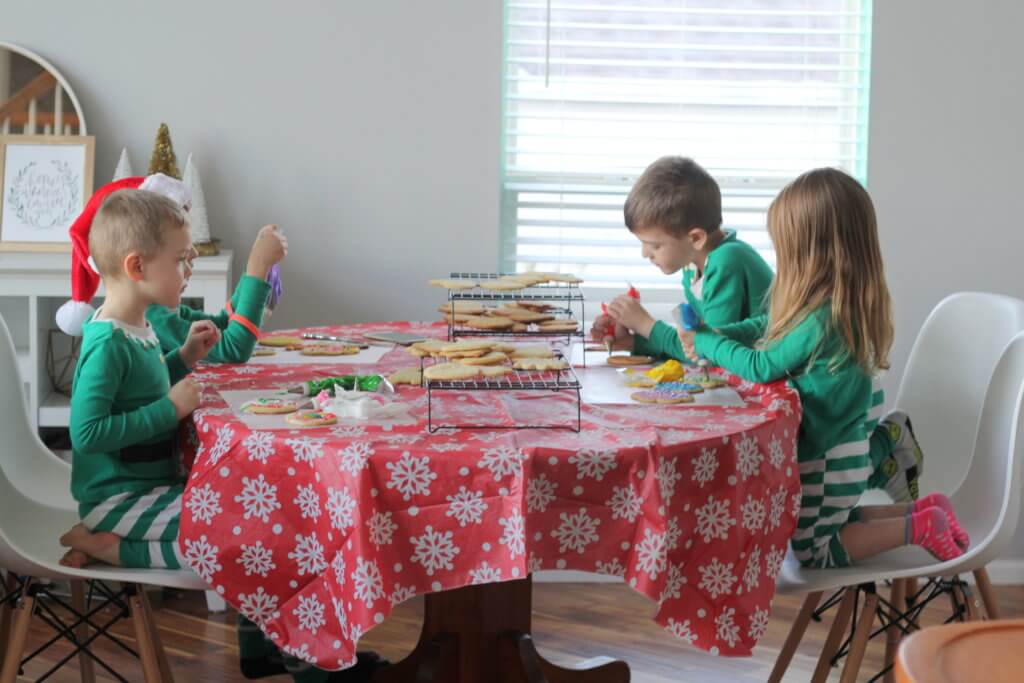 I love this face. It pretty much sums up Kai. So full of energy and always trying to make people laugh.

Des may have been too young to help decorate, but he was old enough to taste test!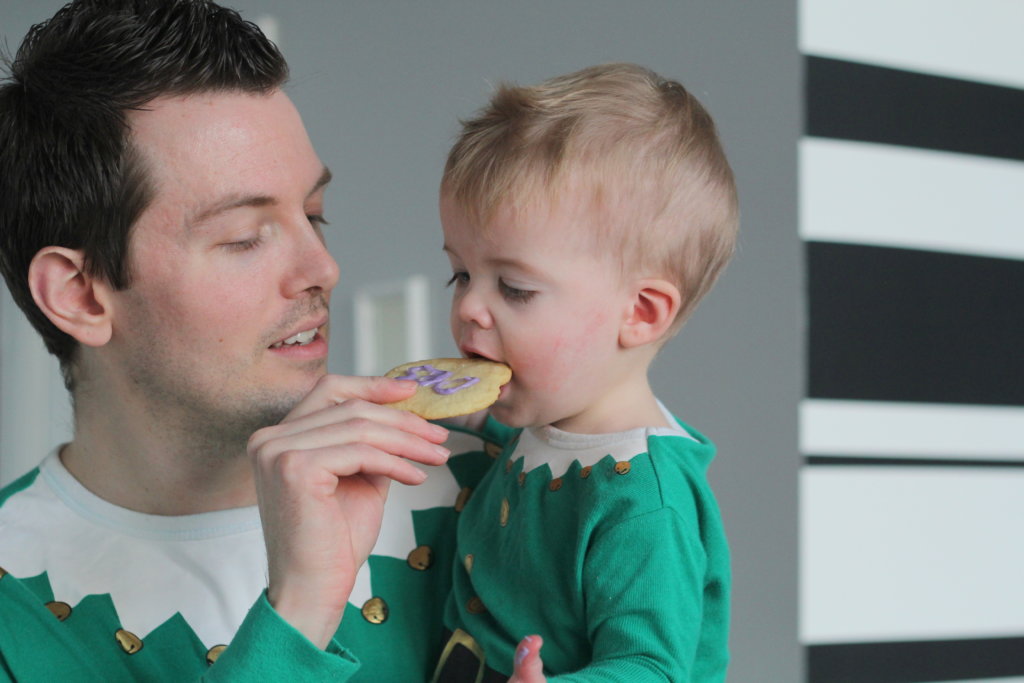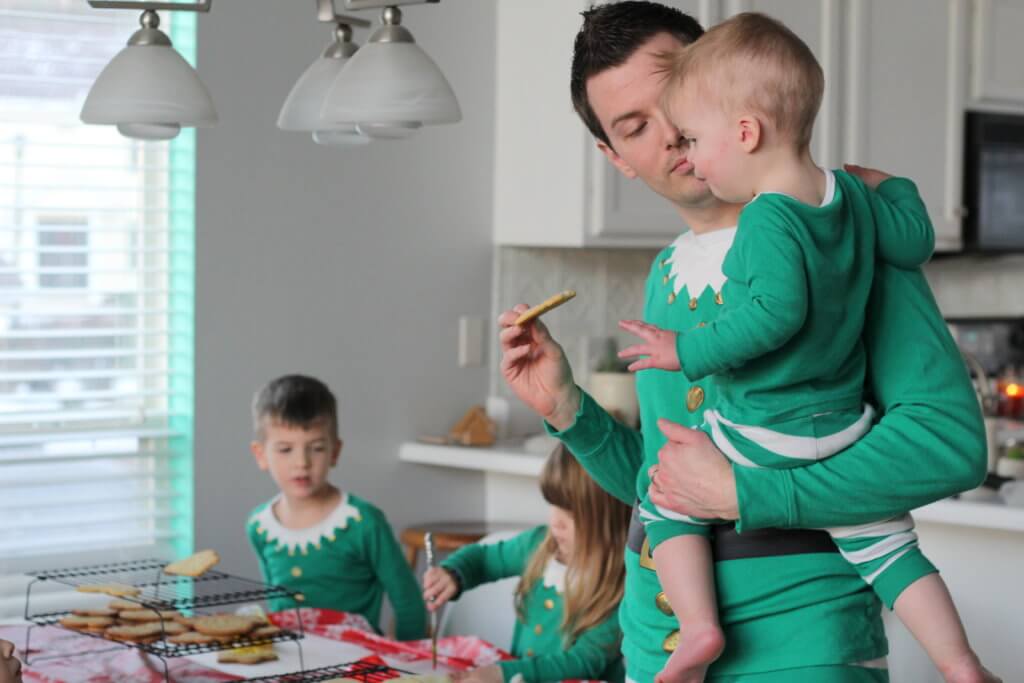 It's so fun to look back at our cookie decorating from years past. Here is last year's, and 2014 (with their little baby faces! and 2013 when we used to decorate with all of our friends, before everyone started having too many babies to fit in the house (and back when my blog was mostly iphone photos!)
I hope you all had a great Christmas and have a Happy New Year!! I'll hopefully be back to share the rest of our Christmas photos tomorrow!