Therefore, if anyone is in Christ, he is a new creation. The old has passed away; behold, the new has come. (2 Corinthians 5:17 ESV)
A month or two ago, Liam was showing me his "boo boo." As he was showing me, his scab came off. As gross as that was, he then asked "Mommy, is there a new man under there?" I was a little confused and laughed at his question. "A new man?" "Yeah, is there a new man under my skin? Like at Autumn's house."  It was then that I realized the picture he was referring to.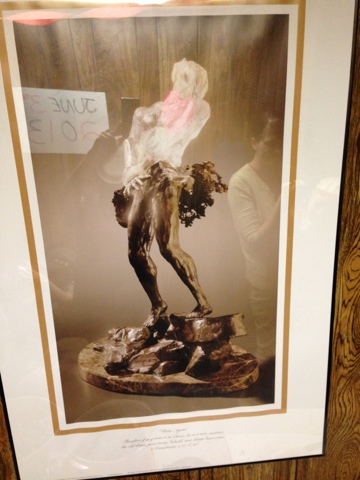 I tried to explain the picture and its meaning as best I could to a 4 year old. And that what the guy on the picture is doing is not what every person can literally do. Because that would be kind of creepy to see people start shedding their skin. And awkward. Anyway, I pray that Liam would understand the true meaning of the picture and that Christ would change his heart and make him a new man!
Trying to communicate what it means to repent and turn to Christ to an (almost) 5 year old and a 3 year old can be very difficult. But I know God can use my lame attempts for His glory! He doesn't need me but I pray He uses me.