I don't know if I have shared already, but we bought a Suburban! It all happened so fast, thankfully! One day I was emailing a craigslist listing to our friend (who knows everything there is to know about vehicles) and the next day we started the process of buying it. We haven't gotten the plates for it yet, so it has yet to be driven. But let it be known that I am terrified to drive that beast of a vehicle. I'm very thankful to not have to deal with that stress anymore! We will all be able to fit in one vehicle–and bonus(!!)–it's not a dorky van 😉 (Dorky van drivers, don't be offended!!)
Nesting is really kicking in (hello organization in every closet!!) and it's really great but really exhausting. Also, hip pain and heartburn are taking over. But I can't even complain because this stuff is only hitting me in the last month. My pregnancy with Desmond last year had me sick every single day from about 17 weeks on to the end. I can deal with a few weeks of this.
Can I just mention this really shocking bit of information? I've only eaten ice cream a couple times over the past couple of weeks and I'm not even really craving it anymore. It's mostly because the heartburn makes me so sick in the evenings (when I would normally eat ice cream) that I don't even want it. My postpartum self is thanking me now!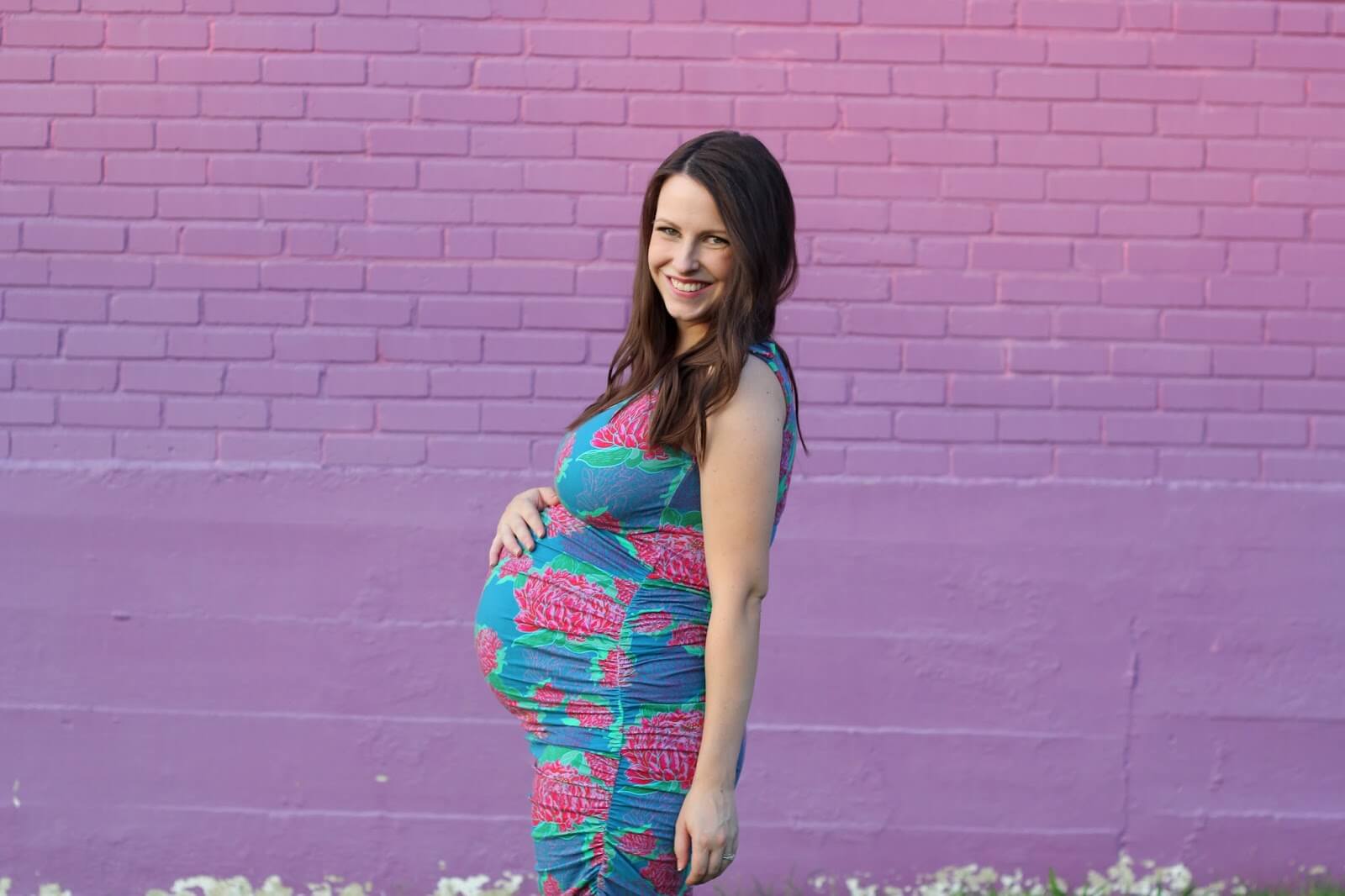 It's really starting to sink in that we'll be adding a new baby to our family very soon. Normally this is the point that I start getting anxiety about labor and delivery. This time I'm trying not to think about it too much. I can't wait to meet our baby girl and introduce her to everyone!
I had to include the cutest donut eating kids! This was our way of keeping them entertained while Don snapped a few pictures of me.
Also, finishing out with some good news! My new website should be up and running next week. I can't wait to finally share with you all! I hope you're having a good week!