This past week we went to my Grandma's house to visit with her before she left on (another) trip to Guatemala. That woman is 82 years old but I feel like she has more energy than I do!
My mom made some gooey butter cake to celebrate my birthday.
The boys love the tire swing. It's fun to watch them play where I grew up playing.
The trees in her yard looked so pretty. So I got a picture of each of the boys with them. The lighting was coming from behind, unfortunately. So their faces are a bit dark.
This picture of Kai showcases his personality.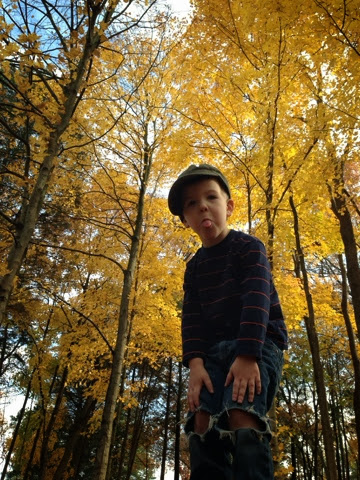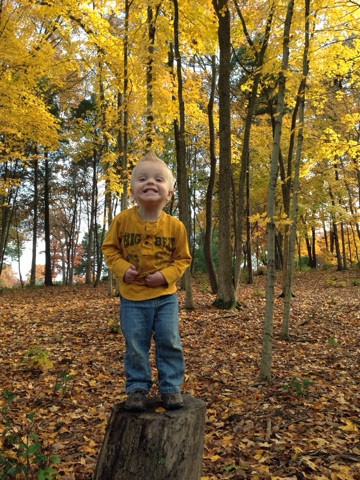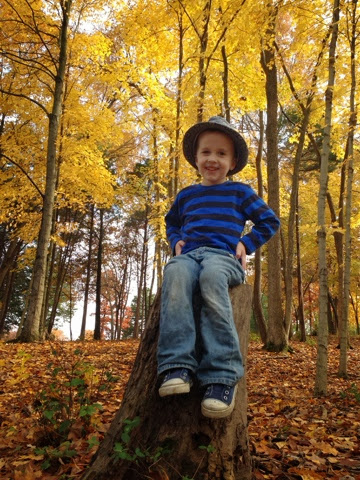 That day was Evangeline's half birthday!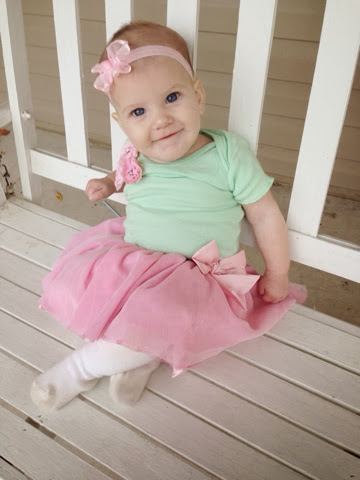 It's hard to believe we've enjoyed 6 months with this precious baby already. Having a baby girl is everything I dreamed it would be. Sometimes I'm still in awe that I actually have a baby girl! She has been crawling and it is so cute to see. She loves when I tickle her on her neck. She's still obsessed with her tongue. Pretty much anytime we say her name, she smiles and sticks it out. We like to call her "Miss Evangeline" or "Miss Pretty" or "Pretty Girly." Or if you're Kingston, you call her "Gully" for his inability to say "girly." She is so spoiled with love. I look forward to many years of developing a relationship with her.
Yep, we all love her 🙂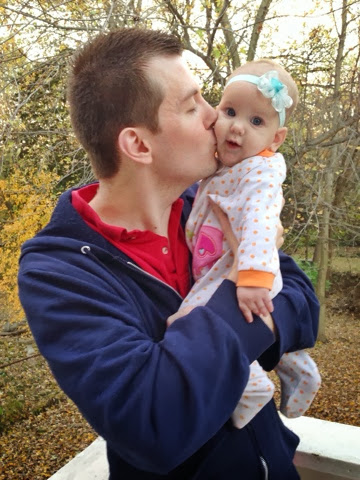 Yesterday was my birthday. The Lovings came over for dinner. I sure do love that family.
Maggi came over as I was trying to get dinner ready. She wanted to get a birthday picture of me. Unfortunately, I don't think people use iPhones to take cool glitter pictures. So it kind of just looks like I'm blowing sand.
It was pretty hilarious to watch her try to block all the glitter I was blowing on her.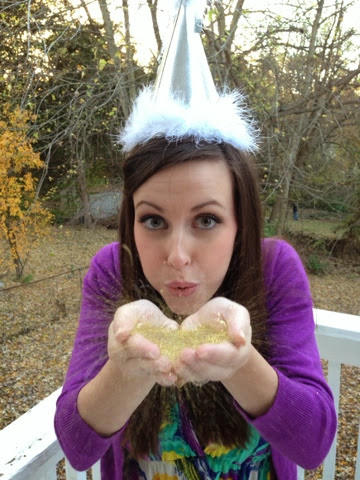 Cyndi made some delicious desserts. Peanut butter cup s'more bars and these peanut butter pretzel pops. Amazing!!!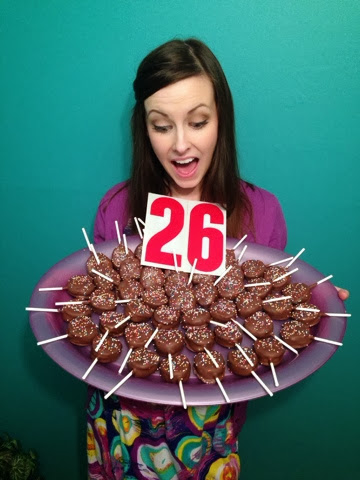 The Rays and Gunbys joined us for dessert.
I love the Tuckahoe family!
I know this last picture is really dark and grainy but Evangeline isn't feeling well today. I put her in bed with me this morning and she fell back to sleep. It was a sweet time of cuddling that I loved and wanted to remember.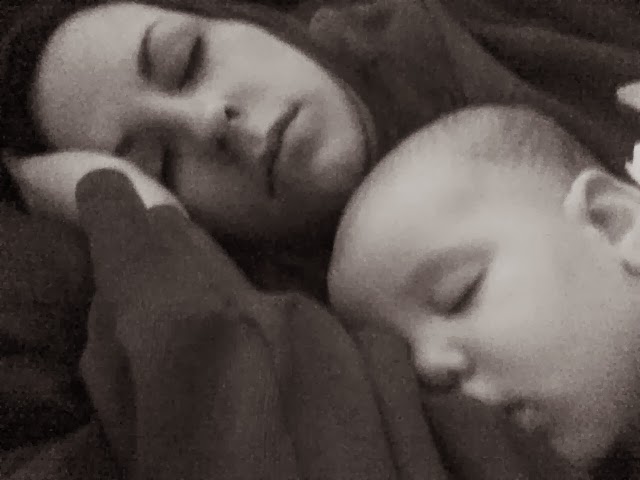 I am so thankful for my family and friends and that God has blessed me with another year!